Charity Focus | Hafal
2nd January 2020
Club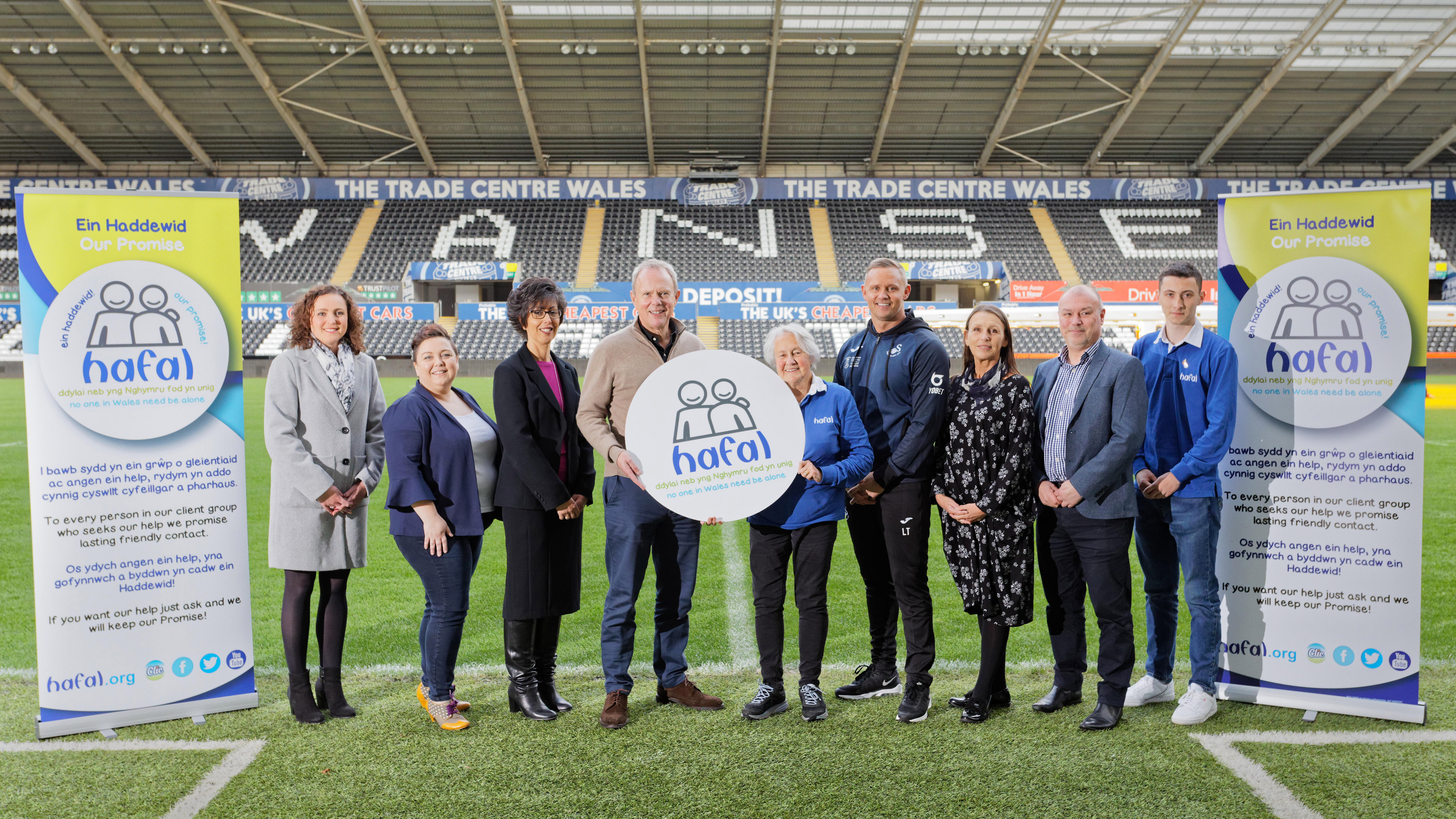 Hafal is Swansea City's featured charity for this evening's fixture against Charlton Athletic, with a bucket collection taking place around the Liberty.
Hafal was recently confirmed as being the Swans main charity partner for the remainder of the 2019-20 season.
Hafal, which is Welsh for equal, is the principle organisation in Wales working with people recovering from serious mental illness, as well as their families and friends.
Every day their 350 staff and 100 volunteers provide help to over 4,000 people affected by mental health and their families and carers across Wales, including those dealing with schizophrenia, bipolar disorder and other diagnoses which typically involve psychosis or high levels of care or hospital treatment.
With their head office based in Swansea, Hafal is unique in that it is run by the people that it supports – those with mental illness, their families, friends and carers.
The charity is founded on the belief that people who have direct experience of mental illness know best how services can be delivered.
They aim to empower those people who need help to enjoy equal access to health and social care, housing, income, education and employment to achieve a better quality of life, fulfil their ambitions for recovery and fight discrimination.
Mair Elliott, Chair of Hafal, said: "To partner with a club that is committed to bringing about positive social change through football is a perfect fit.
"The Swans have been so supportive of our work and always come along to our South Wales Physical Health Awareness event to promote better health for our clients and members.
"We look forward to working with the Swans in the coming year to raise the profile of our vital work across Swansea and beyond.
"We welcome the opportunity to break down the stigma surrounding mental illness so that more people – particularly young men – feel able to talk about their mental health."
For more information on Hafal and to find out how you can support us please visit hafal.org or follow us on Facebook and Twitter.