Charlie Veevers | Strong finish is a product of all our hard work
9th May 2022
Under-18s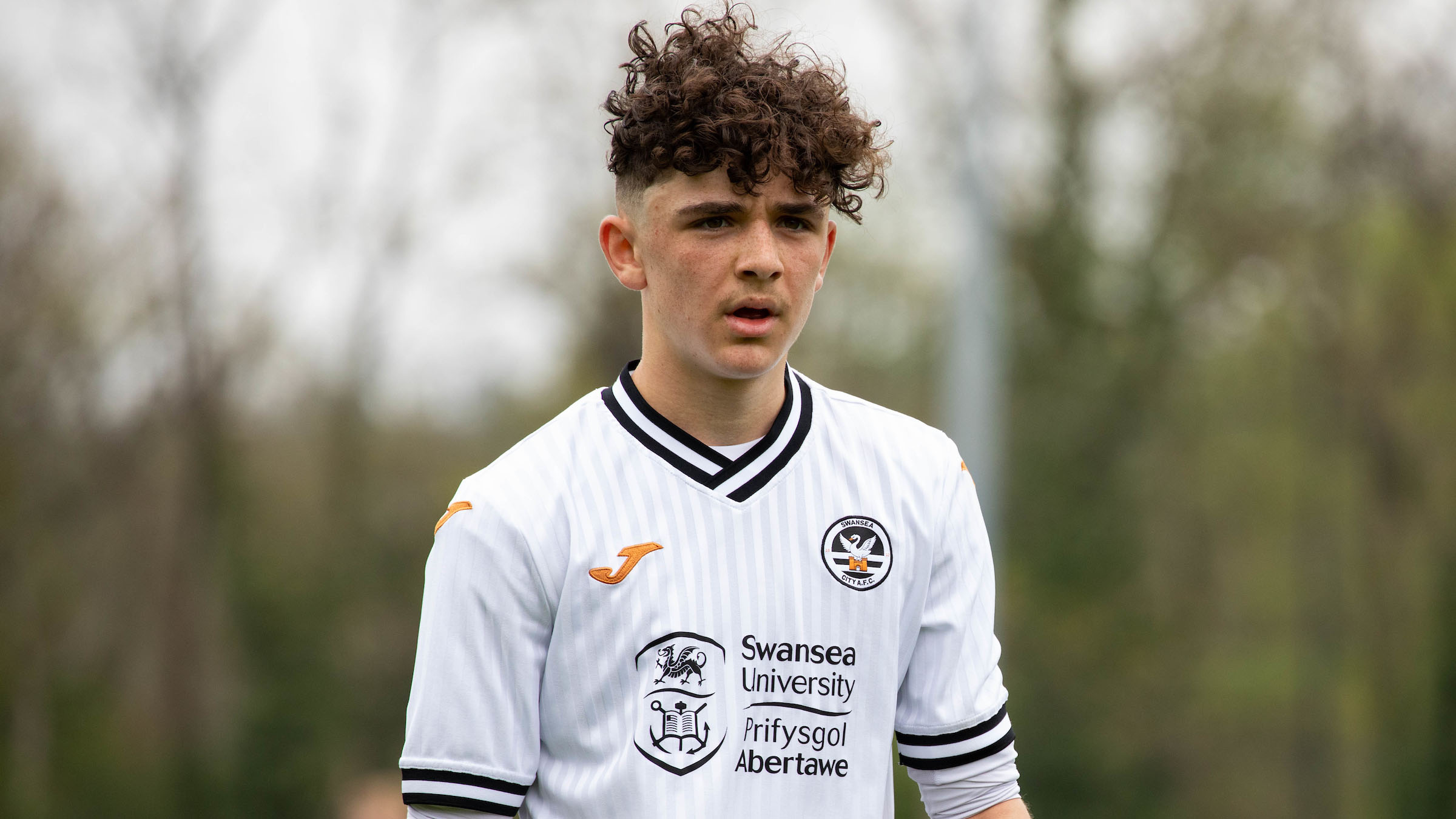 Swansea City Under-18s' midfielder Charlie Veevers felt his side's strong end to the season was a by-product of their hard work over a challenging campaign.
Darren Davies' squad rounded off their campaign with a fine 3-2 victory at Crewe on the weekend.
The Swans found themselves a goal down at the break, Owen Lunt bending a shot into the top right corner to put Crewe ahead, this coming after an early penalty save from Ben Hughes.
But after five minutes of the second half Swansea were ahead. Zane Myers levelled for the Swans before Veevers curled the ball into the top corner.
Iwan Morgan added a third to all-but seal the three points for the Swans, with a late goal for Marquise Martins not being enough for Crewe.
Veevers felt that his side got their just rewards and is confident they can challenge nearer the top of the table next term.
"We started well in the first 10 minutes, we could have scored maybe early on and then we fell out of it a bit, they started getting on top but we pulled through and came out really strong in the second half," said Veevers.
"I think we had a different mindset second half, we scored two good goals and then we were back in it. We tried controlling it second half and I think we defended really well.
"We could have taken a few more chances but I think it was a really good performance and a great way to end the season.
"For the goal, I got the ball short from the corner, just drove in and thought 'why not have a pop?'
"It flew into the top bins, and I'm just happy to score.
"We've been good in the final third, we've been scoring and taking our chances and it's something that we work hard on in training.
"In the last five games we've won four and lost one so we finished really well with strong performances, hopefully we can take it into next year, we don't want to start slow next year, if we can pick up where we've left off we can start fast.
"I think we had a blip through to Christmas, we started well but we fell off, the standards weren't good enough, we weren't working hard enough as a team but Darren Davies came in and we've picked up from Christmas. We've been working hard, gelled together and it's showed in our performances.
"We have been getting wins, but that is just the final product of the hard work that we've been putting in, we finished really strong.
"We want to be competing to win the league, hopefully we can do well in the FA Youth Cup, we've got a good team and if we perform how we finished the season then hopefully we can do those things."