Club Shop | Double Loyalty Cash offer
9th November 2020
Club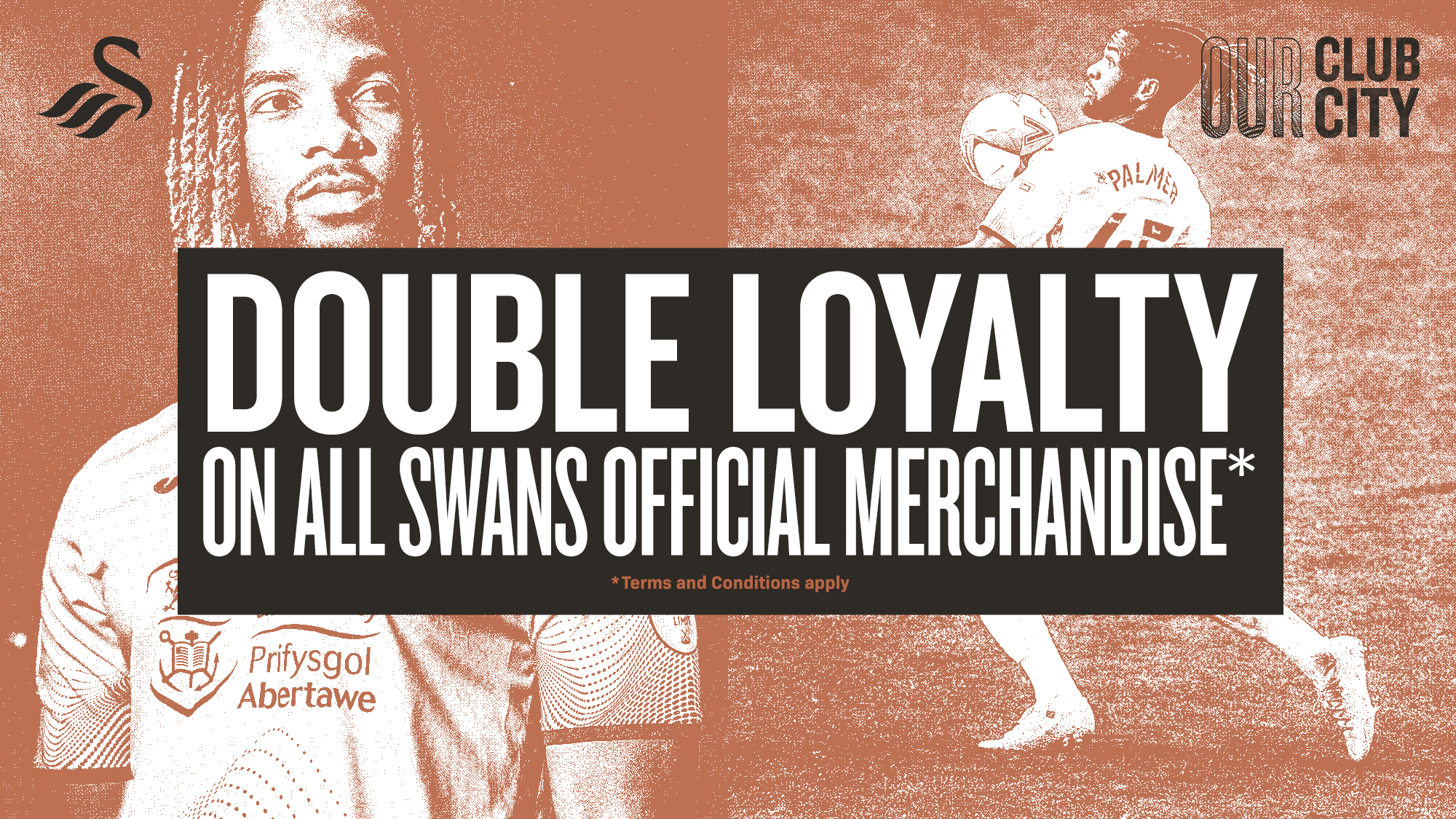 Swansea City fans will be able to earn double loyalty cash on all Swans merchandise from Monday, November 9 until midnight on Sunday, November 22.
The promotion will be running both in-store and online, however fans are reminded to check the club shop's opening times ahead of visiting. You can find details HERE.
The double loyalty cash earned can be used on your future Swans merchandise purchases in stores and online until Sunday, May 31 2021.
You can shop all of our products online at www.store.swanseacity.com.
To redeem double loyalty cash on your merchandise purchases, log in to your Swans Club Account online before you make your purchase, or scan your membership card at the till.