Club Shop | Double Loyalty Cash offer
11th November 2021
Fans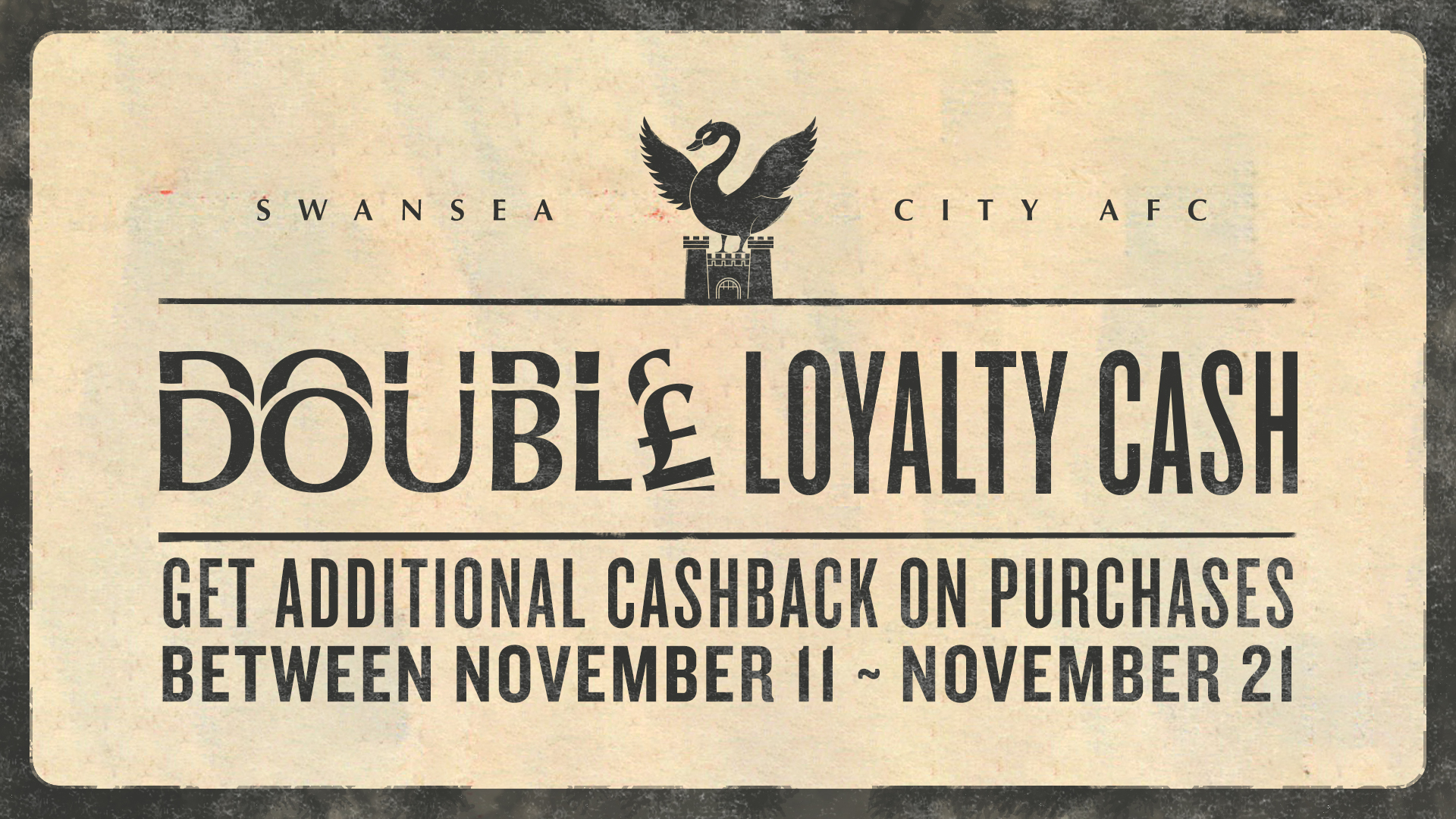 Swansea City season ticket holders and Jack Army members will be able to earn double loyalty cash on all Swans merchandise from today (November 11), until midnight on Sunday, November 21.
The offer means that season ticket holders will earn a boosted cashback amount of 15%, instead of the usual 7.5%. Jack Army members will earn 10% cashback, instead of 5%.
With a £50 spend season ticket holders can earn up to £7.50 cashback, whilst Jack Army members would earn up to £5 cashback with the double loyalty offer. With a £100 spend, £15 cashback would be issued to season ticket holders, with £10 cashback for Jack Army members.
The promotion will be running both in-store and online. Supporters who plan to visit the club shop are reminded to check the opening times ahead of visiting. You can find opening times HERE.
The offer will also be available online, fans can click below to shop online.
To claim the offer in-store, supporters need to provide their season ticket (either card or in-app ticket) or Jack Army membership card. To get the cashback online, supporters must ensure their season ticket or membership is assigned to their Swans Club Account.
Supporters should be aware that loyalty cash is added on 28 days after making a purchase, in line with our refund policy. Full information can be found HERE.
The double loyalty cash earned can be used on your future Swans merchandise purchases in stores and online until the end of the 2021-22 season.
Any items purchased between now and Christmas will be eligible for extended returns, until Saturday, January 29, 2022 (proof of purchase required).