Connor Roberts set to reach 100 Swansea City appearances
21st July 2020
First team
Connor Roberts is sat in the dressing room at Molineux preparing for the biggest moment of his career, and Wilfried Bony pulls him aside.
"Cross it into the penalty spot and I'll be there," Bony tells Roberts as he starts to count down the minutes before kick-off.
Swansea City, then of the Premier League, are about to take on a Wolverhampton Wanderers outfit who were pushing hard for promotion to the top flight in an FA Cup third-round tie.
More significantly for Neath-born Roberts – who had previously held a season ticket at the Liberty - he is set to make his debut for his local club.
It is the next chapter in his Swansea City story. The first step was graduating all the way through the club's academy.
The next step – his biggest step – was breaking into the first team.
"Before I played for the Swans I was thinking 'just give me one game to say I've played for Swansea City,' and I've done that," says Roberts.
"When I was supporting the Swans I was watching Wilfried Bony in his prime scoring goals for us.
"Before that game against Wolves, he pulled me aside and just said 'cross it into the penalty spot and I'll be there.'
"So I went from watching him from the stand to him telling me he wants me to pass him the ball. It was quite surreal."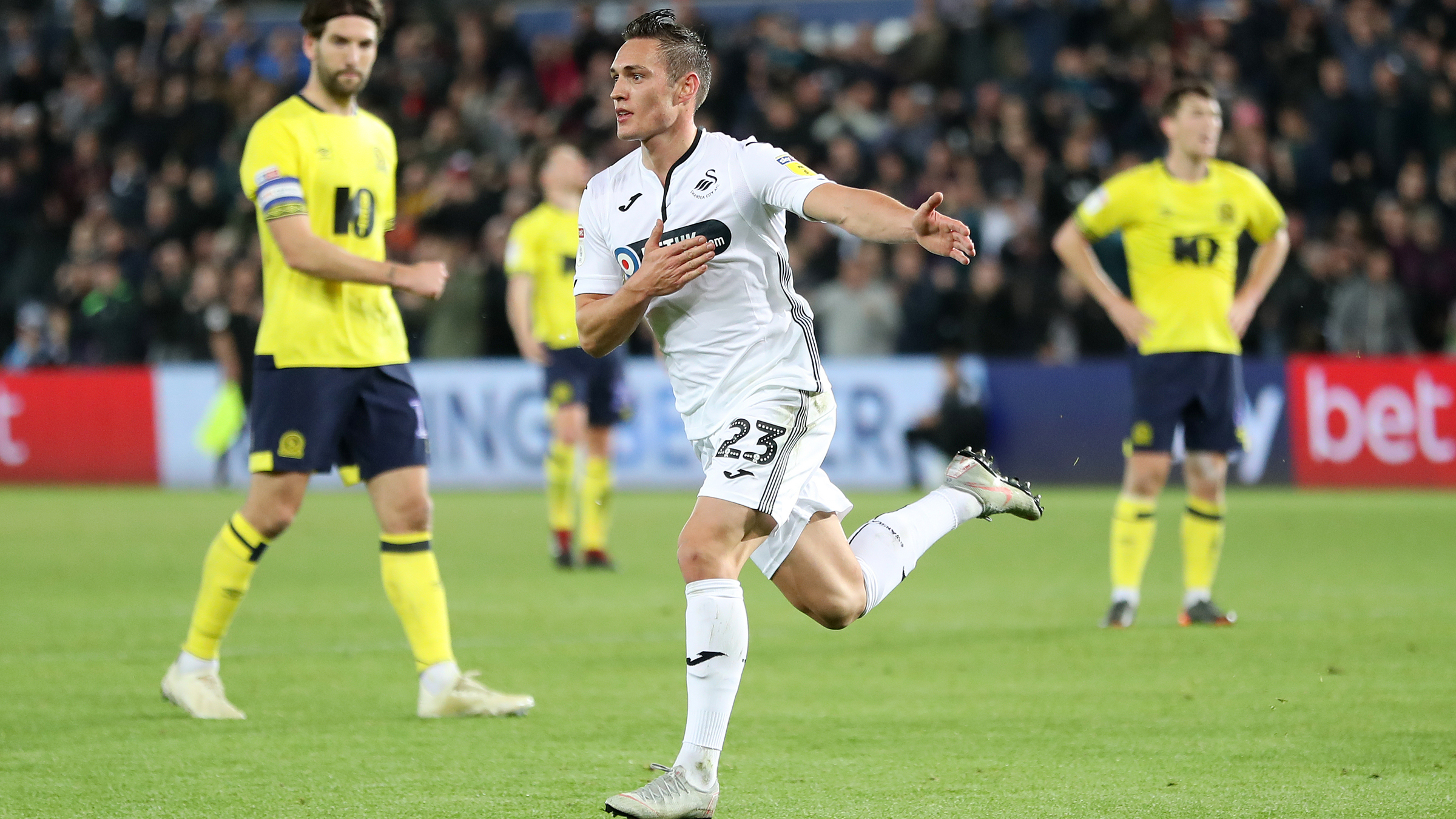 Fast forward from that 0-0 cup stalemate in the Midlands to July 22, 2020, and Roberts is about to make his 100th appearance for the Swans.
He is set to follow in the footsteps of captain Matt Grimes in becoming a Swans centurion, with Roberts accomplishing his feat within a two-and-a-half year spell.
A lot has happened in that time.
Relegation from the Premier League – a painful moment, as Roberts points out – was then followed by a resurgence under Graham Potter in the Championship as the Swans pressed the reset button on and off the field.
Another fine season under Steve Cooper has seen the Swans go into the final fixture against Reading knowing they could sneak into the play-offs at the last hurdle.
For Roberts, his rise at the Swans has culminated in international recognition too, with the 24-year-old becoming a regular under Wales boss Ryan Giggs.
It's been some journey already.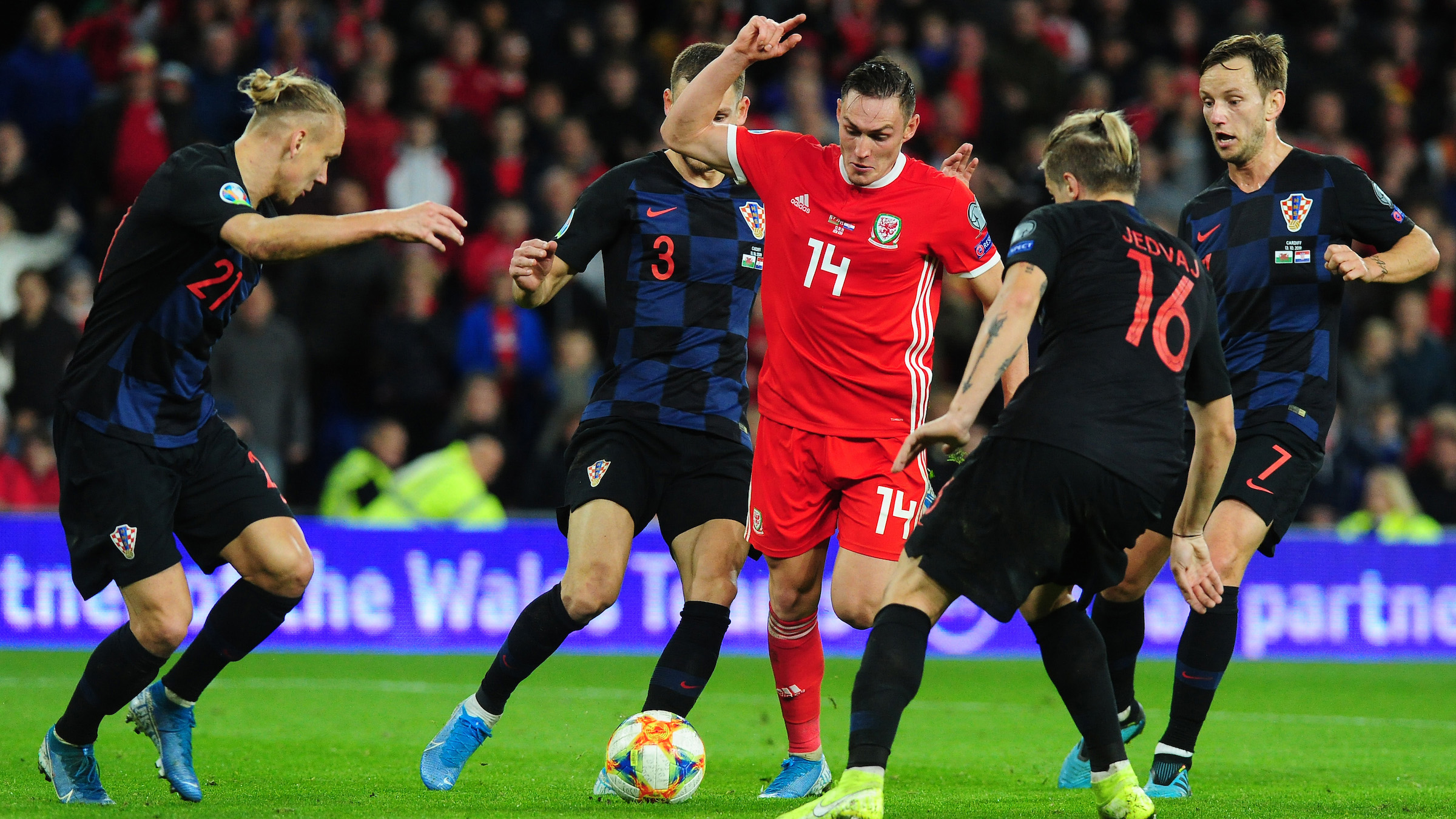 "It only seems like the other day that I was running out at Molineux making my debut against Wolves in the FA Cup," reflects Roberts.
"Since then I've played against some amazing players and teams, and learned a lot too.
"A lot has happened in a short space of time, but it's been great on a personal level for me.
"It's happened very quickly. I'll get to 100 appearances in two-and-a-half seasons.
"I've kept a tally all of the games we've played. When I got to 50 then I set 100 as the target.
"No matter what happens for the rest of my career, I can say that I've made 100 appearances for Swansea City.
"I am a local boy and I wanted to play for Swansea City. Now I'm on the verge of making 100 appearances – no-one can take that away from me.
"When I was at Yeovil I was playing alongside experienced players. They said 'if you make 35 games a season then you'll have a decent career.'
"So I thought, okay, if I manage 35 games a season then I'll have a good career because the Yeovil boys said so!"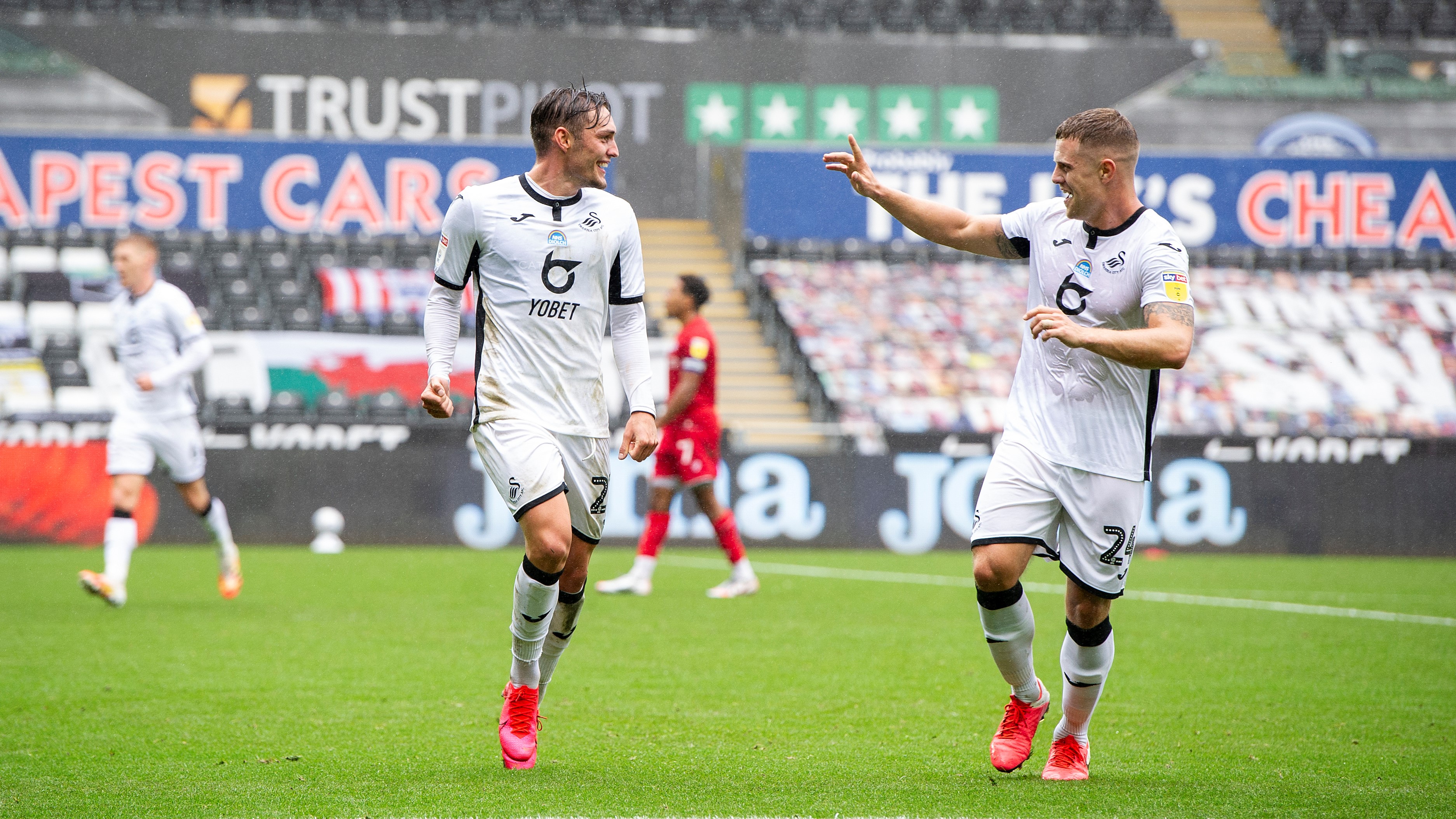 He's certainly had a good career so far, with his incredible stamina and energy becoming a regular fixture down the Swans' right flank.
That effort, commitment and desire is something that resonates with him from his time in the stands watching some players who are now his team-mates.
"When I was playing more and more games, I told myself not to lose my youthfulness," he says. "I also had plenty of energy, and I had to bring that to every single performance. It's a massive part of what I'm about because I'm not the most technical or tactical player in our squad.
"But if I work hard and help my team-mates when we are going forward or defending, then I won't go far wrong.
"It wasn't long ago I was watching Nathan Dyer, Wayne Routledge and Leon Britton from the stands – these are players I grew up admiring.
"All Swans fans want to see is the boys putting in 100 per cent every time they wear the shirt, and hopefully they see me doing that."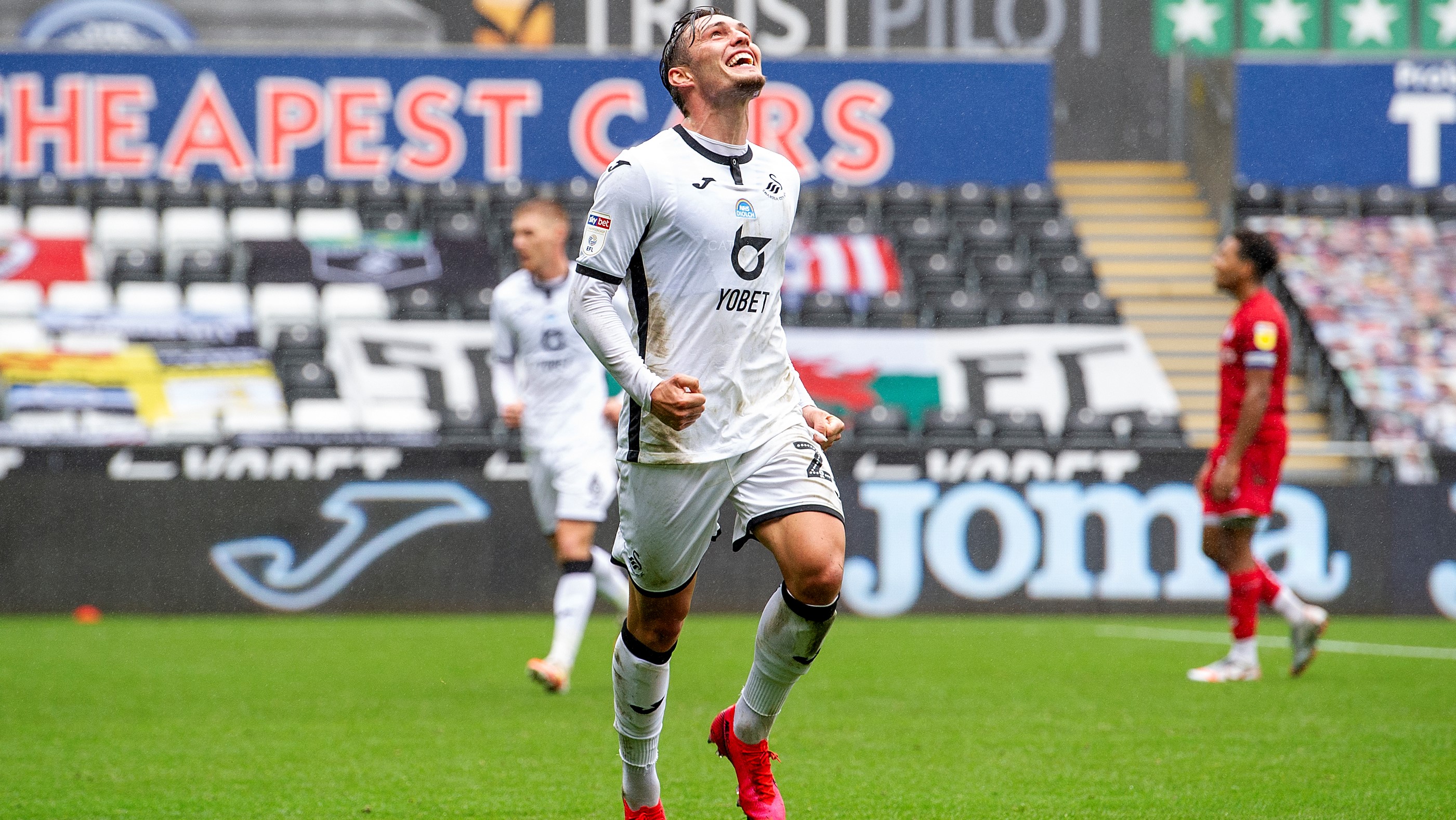 From 100 per cent to the 100th appearance. With the Swans' play-off hopes set to be decided at the Madjeski Stadium on Wednesday night, what better way to celebrate than taking sixth place at the last opportunity?
Cooper's side need to beat Reading and then hope either Cardiff lose at home to relegation-threatened Hull City or Nottingham Forest lose to Stoke City with a five-goal swing.
Optimism is not in short supply for Roberts, who scored his first goal of the season in last weekend's 1-0 win over Bristol City - a victory that kept the Swans' hopes alive.
"To play 100 games for the same club these days is a good achievement," he adds. "I look at guys like Nath and Wayne, who have played hundreds of games for the club, but they've achieved things too.
"Hopefully I can achieve things like they did here too.
"It's a big night on Wednesday. Anything can happen – the Championship has proved that – and it's exciting for the league in general as promotion, play-offs and relegation spots haven't been decided yet.
"We will focus on ourselves, and nothing else. If we don't get into the play-offs then we'll look at ourselves and the reasons why we didn't get in.
"But to secure a play-off spot in my 100th game would be amazing."