Conor Hourihane | I know how special the play-offs are, I'm ready for more
13th May 2021
First team
Conor Hourihane only arrived at Swansea City in January, but he has wasted little time making an impact and finds himself chasing another promotion.
Here, the Republic of Ireland international talks us through growing up in the same hometown as Graham Norton, the influence of fellow Cork boy Roy Keane on his career, and why he took the decision to leave the top divisions to play in League Two.
He also talks about his links to play-off opponents Barnsley, and reveals why he is desperate to help the Swans return to the Premier League.
Conor Hourihane is no stranger to the emotional peaks and troughs of the play-offs, but the Swansea City midfielder will gladly embrace the challenge of his latest campaign in the end-of-season jamboree.
This is the fourth time in the 30-year-old's career that he has found himself preparing for the play-offs, and his record is not to be sniffed at.
He's reached the final on all three previous appearances in the competition, winning two of those with Barnsley and Aston Villa.
And he is raring to have another crack at it, with the Swans set to face his former club in their semi-final ties.
"Wherever I have played I care about the club I represent," says Hourihane, who has scored five goals in 21 appearances for the Swans.
"Obviously, I want to do well from a selfish point of view, but I also want to make sure I help that club achieve what it wants to achieve and be successful.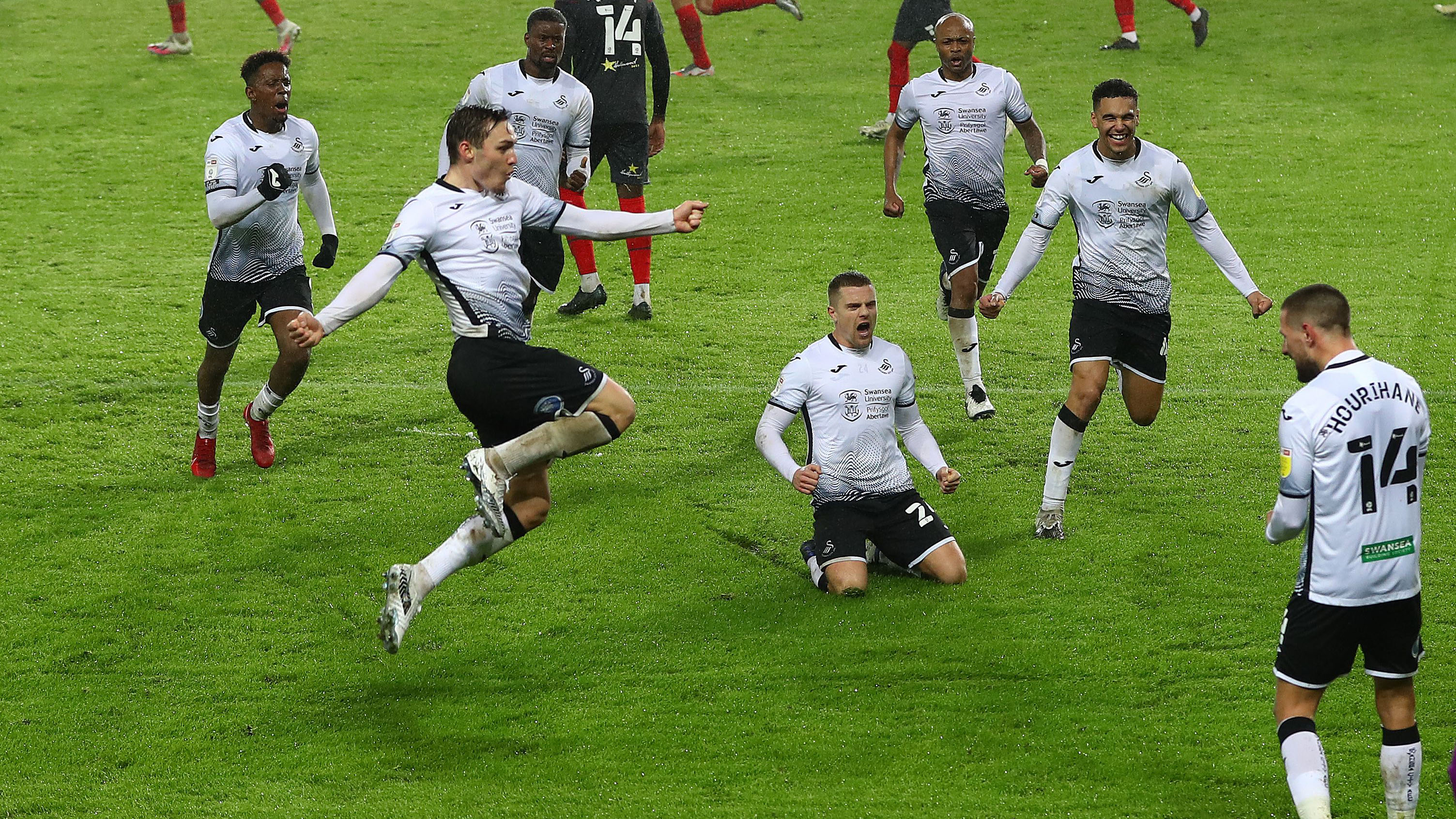 "I know what the goal is here, I know how great promotion is, and I know what is at the end of the road and I want to get this club get over that line.
"I love it when things are this way. It was the same for me at Barnsley and it has been the same almost throughout my time at Villa.
"It is exciting. Your career is short, so you always want to be involved in a team that is striving for something.
"You want games to have something on them, to be important and be a factor in what the future of the club holds. I know I am on loan, but I want to make a difference here, I want to help this club get to where it wants to be.
"That's why I will always take these situations over playing 10 games at the end of the year in mid-table.
"Don't get me wrong, you always want to win and perform, but knowing you are fighting for promotion is a different feeling.
"I know what's it like getting promoted to the Premier League, and I know what it's like coming down that final stretch and I loved it.
"You're a footballer, this is what you want, to be fighting to achieve things at the business end of the season.
"I am excited about it, I can tell you that without any doubt."
For Hourihane, his loan move from Aston Villa has been something new on a number of levels.
This represents the first loan move of the Republic of Ireland international's career, and he has made it at a time where he has lived under various lockdown measures until the recent, gradual lifting.
It has made for a slightly surreal experience in some ways, but it has kept the midfielder's focus firmly on his football, and he has loved the relentless nature of life back in the Championship having arrived in SA1 desperate for game time.
"It has been fine in terms of settling in. It's been a bit strange for me in that it's the first loan move of my career, and as a 30-year-old that does feel a bit odd," he says.
"There's also a pandemic to deal with in terms of trying to discover a new area. But it's a very warm football club and everyone has been great from the players to the head coach, the staff and all the people here. It's felt very easy, to be fair, and taking in some of the views from the beaches has been great.
"I know there is a pressure with the loan, and there is an onus on you to hit the ground running. Some players come in and don't play as much as they would like, some don't fit in with the style of play, but for me I felt this was really important to come here and kick on.
"I've got to be honest, I've loved how busy it has been. I am a football player, I want to play football and that's what my job is.
"In the Premier League you can go long spells between games. You could be on Friday Night Football one week, and on Monday Night Football the following week. That's 10 days between games and it's a long, long time.
"So, for me, to just be playing constantly has been great. The travelling is hard, but I also find the travelling means I am not spending three or four days coming home and staring at the walls of my flat.
"I have something to move on to, to keep me focused and not thinking about being away from family. I like to be busy and be cracking onto the next one."
The next one is Monday's trip to Oakwell to take on Barnsley in the first leg of the play-off semi-final.
The Tykes are a club that Hourihane has a soft spot for, having enjoyed a superb two-and-a-half year spell in South Yorkshire.
His stint included League One play-off glory – Hourihane set up Sam Winnall for the third goal as he skippered them to a 3-1 win over Millwall -  and another Wembley triumph over Oxford in the EFL Trophy.
Brought in by Danny Wilson, he would move on to Aston Villa in January 2017. While there is no doubting the outcome Hourihane wants over the two legs, he acknowledges Barnsley played a key role in his career.
"Yeah it was a special time for me. Funny enough Danny Wilson signed me, obviously a former central midfielder," says Hourihane.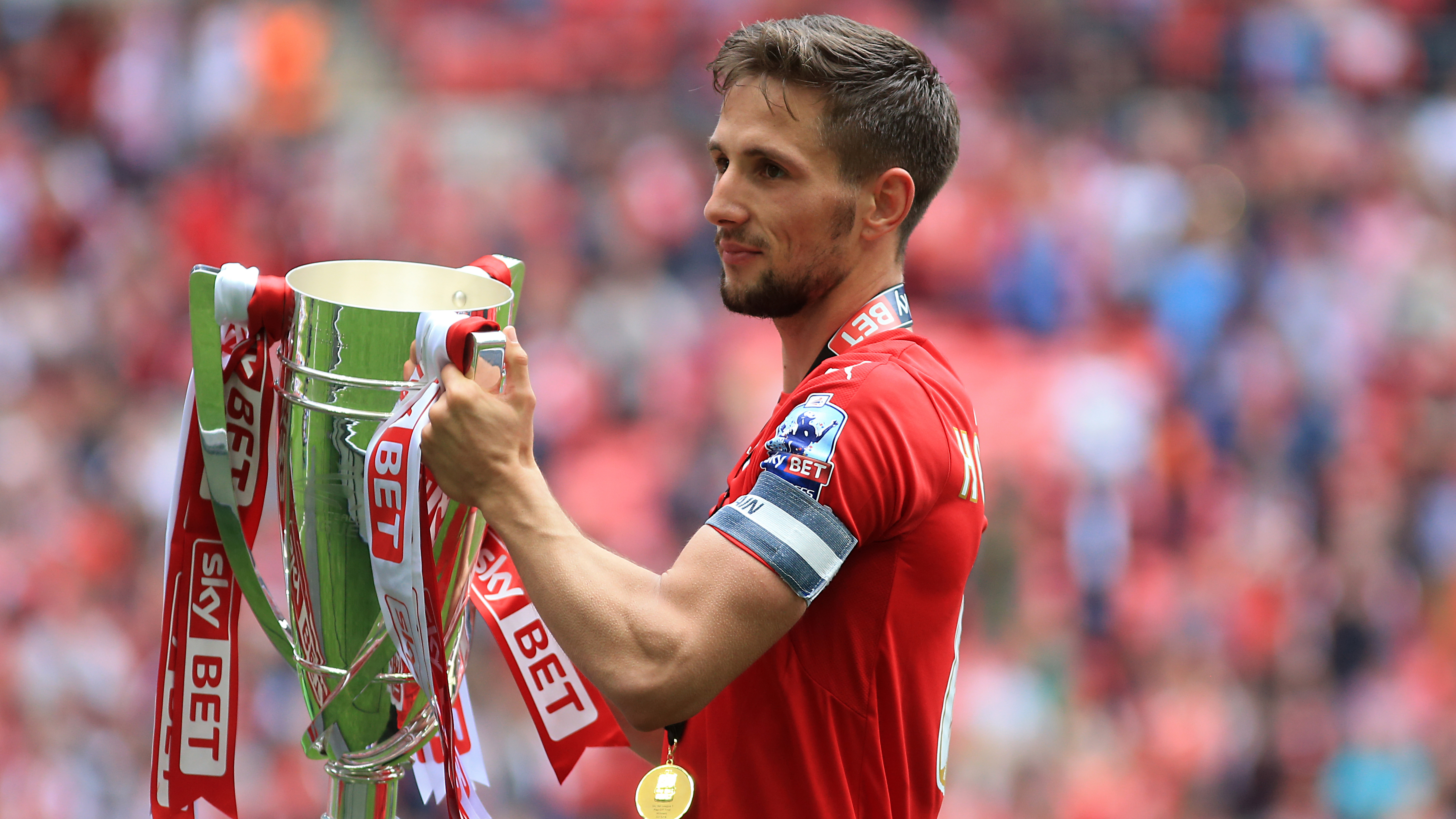 "It was a chance in a higher league, they were the only club in for me at the time and I had a fantastic time there.
"That is a club I hold very fond to my heart now, they put me on the map really.
"We had great success there, we won at Wembley twice. I have been back there a few times since and they are a fantastic club and I was in the right place at the right time.
"I still speak to Paul Heckingbottom as he was my boss there, and a few of the other lads. I had a great time there."
That stint with the Tykes came as Hourihane was making his way back towards the top-flght, having made some brave choices during the early stages of his career.
But it all began in the town of Bandon, near Cork, where Hourihane was born and raised.
It's best known as being the hometown of comedian and TV host Graham Norton, but Cork has produced a string of top-class footballers down the years. One of whom would prove to be a big influence on the young Hourihane.
"A lot of people mention Graham Norton, in fact he went to the same school as me although obviously not at the same time," the Irishman chuckles.
"It's a lovely place with some beautiful countryside there in West Cork. I am very fond of the city and I would love to get back there more than I do.
"From a football point of view, Cork has a reputation for producing footballers. Roy Keane is probably the most famous one, but you also have Denis Irwin and Stephen Ireland is another.
"I was sports mad as a kid. I lived across from a rugby pitch so I dabbled in that, I fancied myself as a bit of an outside half, mainly because I loved kicking the ball! So, there's that connection to football I suppose!
"I played GAA and hurling in my childhood, but I did love soccer – which we call it in Ireland as Gaelic football is considered to be 'football' – but whatever I could get hold of I would try it and I think that was good for me.
"Roy Keane was a big hero of mine, a huge figure in the city and the country. There were hurling players like Sean Og O hAilpin, who was Cork captain and won the All-Ireland title when I was growing up.
"Hurling and football captains who win All-Ireland titles are always big figures in the area they are from.
"With football I was a big Manchester United fan and my Dad would take us over quite a few times a season to watch games. We started in the late 90s with that great side; Scholes, Keane, Giggs, Beckham."
Hourihane started off as a striker, before moving into midfield as he got older. He worked hard to hone his ability, and it was not long before a number of high-profile clubs were in the hunt for his services.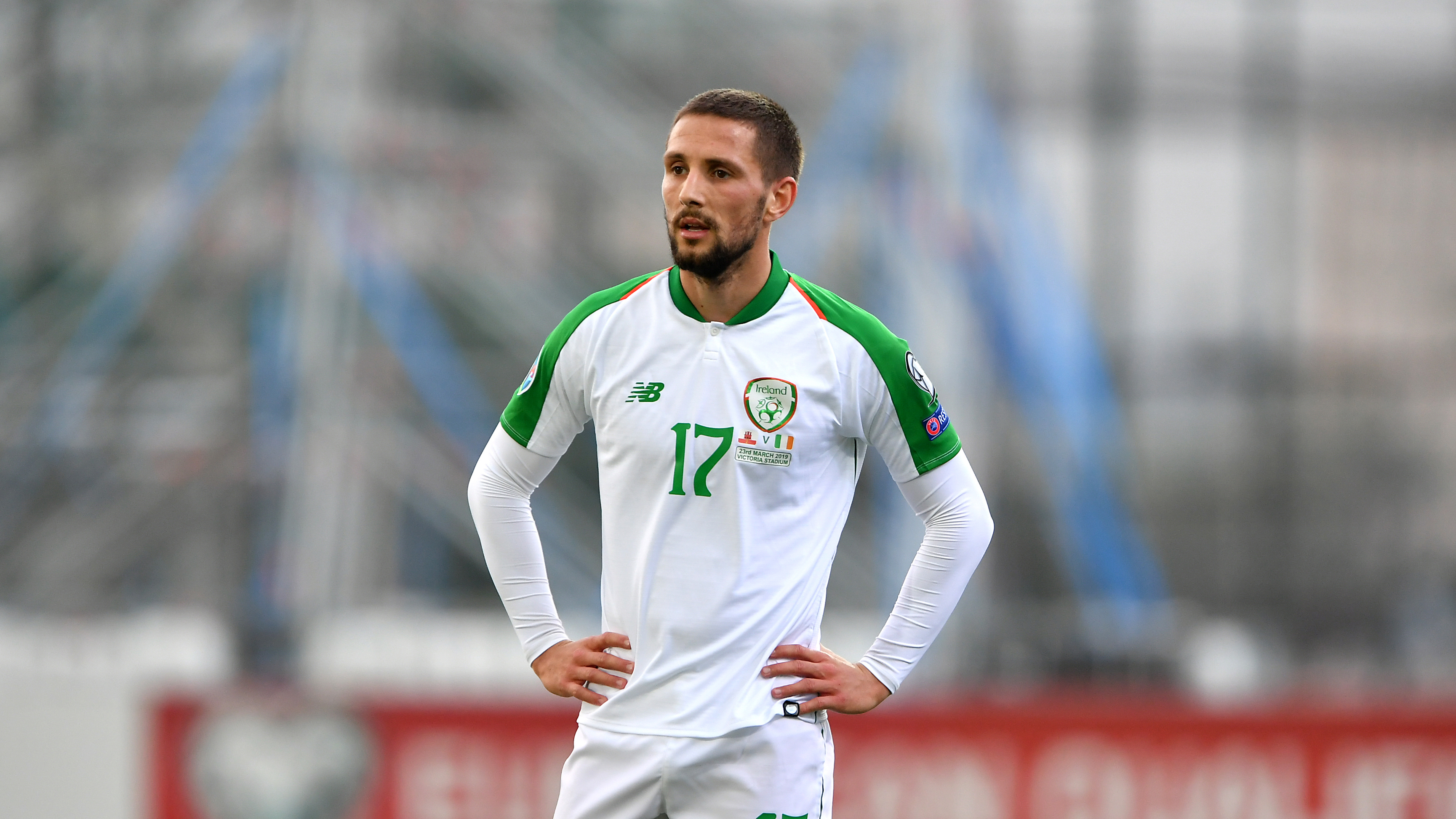 Eventually, aged just 16 and via a twist of fate, he would end up signing for Sunderland, the club where his childhood hero was the then manager.
"I started off with Bandon, then moved to Douglas Hall and Cork City. From the age of 14 or 15, as I was about to get my YTS at Cork City, there were scouts coming to watch games and offering trials," he said.
"There was Celtic, Liverpool and Southampton. I wanted to sign for Southampton actually, but they were in administration and had to withdraw the contract.
"George Burley was the manager and they had so many great young players there, guys like Gareth Bale, Theo Walcott, Nathan Dyer, Adam Lallana, David McGoldrick, to name a few.
"At that time Roy Keane became Sunderland manager, I had a trial and decided to go there. The rest is history I guess.
"There was a big Irish connection there, Niall Quinn was in the boardroom and they had a number of Irish players so it felt like a place I could settle into. Roy was an influence, but there was a large Irish contingent there.
"My experience with him was excellent, he looked out for other lads from Cork coming through. He knew what it was like to come over to England from Cork, and he had a keen eye for that.
"That was a big help as it's a big thing to move to another country at such a young age, and I have to thank my parents for letting me do it because I don't think you can take for granted that they would allow you to do that.
"I have nothing but good things to say about Roy, he signed me twice as I went on to go to Ipswich when he was there. He has also been my assistant manager with Ireland, and I have nothing but great things to say about him."
Hourihane played alongside the likes of Jordan Henderson and Jack Colback as Sunderland enjoyed a fine run in the FA Youth Cup, but he would move on to Ipswich in search of first-team opportunities.
However, the move to Portman Road did not work out as Hourihane had hoped and, when his contract was up he made the decision to move down to League Two with Plymouth.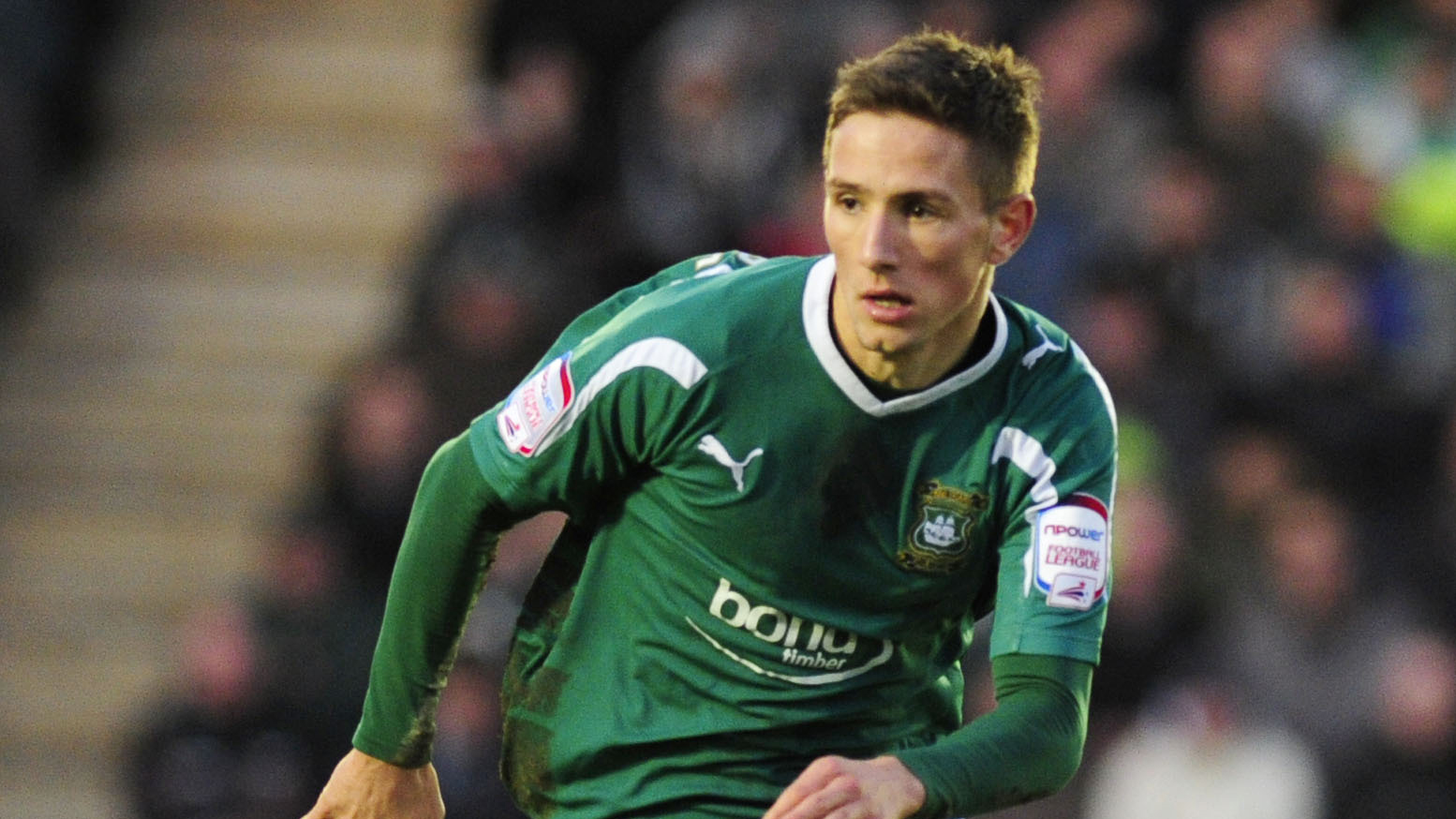 It is typical of his quiet determination that he chose arguably the most difficult option. He felt he had a point to prove and needed to play, the prospect of sitting around somewhere where regular football would not follow just did not appeal.
"I think when you are a young lad who has come over and moved to a new country at the age of 15 or 16, you have to mature quickly because otherwise this industry will just eat you up," he says.
"You can have places you don't settle, places you don't play, you might not handle the training and you can quickly pack your bags and be on your way home.
"But I have always been determined to overcome challenges and setbacks, I feel I can brush them aside and keep moving forward. I think that has been a big help.
"So, when it came to that, I knew I was 19, I had not played any first-team games and my contract was coming to an end. I had to go and play somewhere and give it a crack. It was sink or swim time if I wanted to be a footballer.
"It's a short career, what would I have gained from sitting around somewhere waiting to play? I'd rather take the difficult road in that situation.
"I didn't see it as a drop in level, my attitude was 'let's go'. I had an awful lot to prove. It was an opportunity to play and start going back up the leagues. I had to make the most of it to make the most of myself.
"Peter Reid signed me – there was a Sunderland connection there – and he gave me the chance to play, and Carl Fletcher and John Sheridan came in after him and were both great in their own right.
"They were all great central midfielders, so how lucky was I to work under people like that?"
His form with Argyle paved the way to join Barnsley and 31 goals in 135 appearances put him on the radar for other clubs.
And, when Villa came calling in January 2017, it was a move neither Hourihane nor Barnsley could turn down.
"My goal all along had been to get back to the Premier League, so to achieve that was very special," he adds.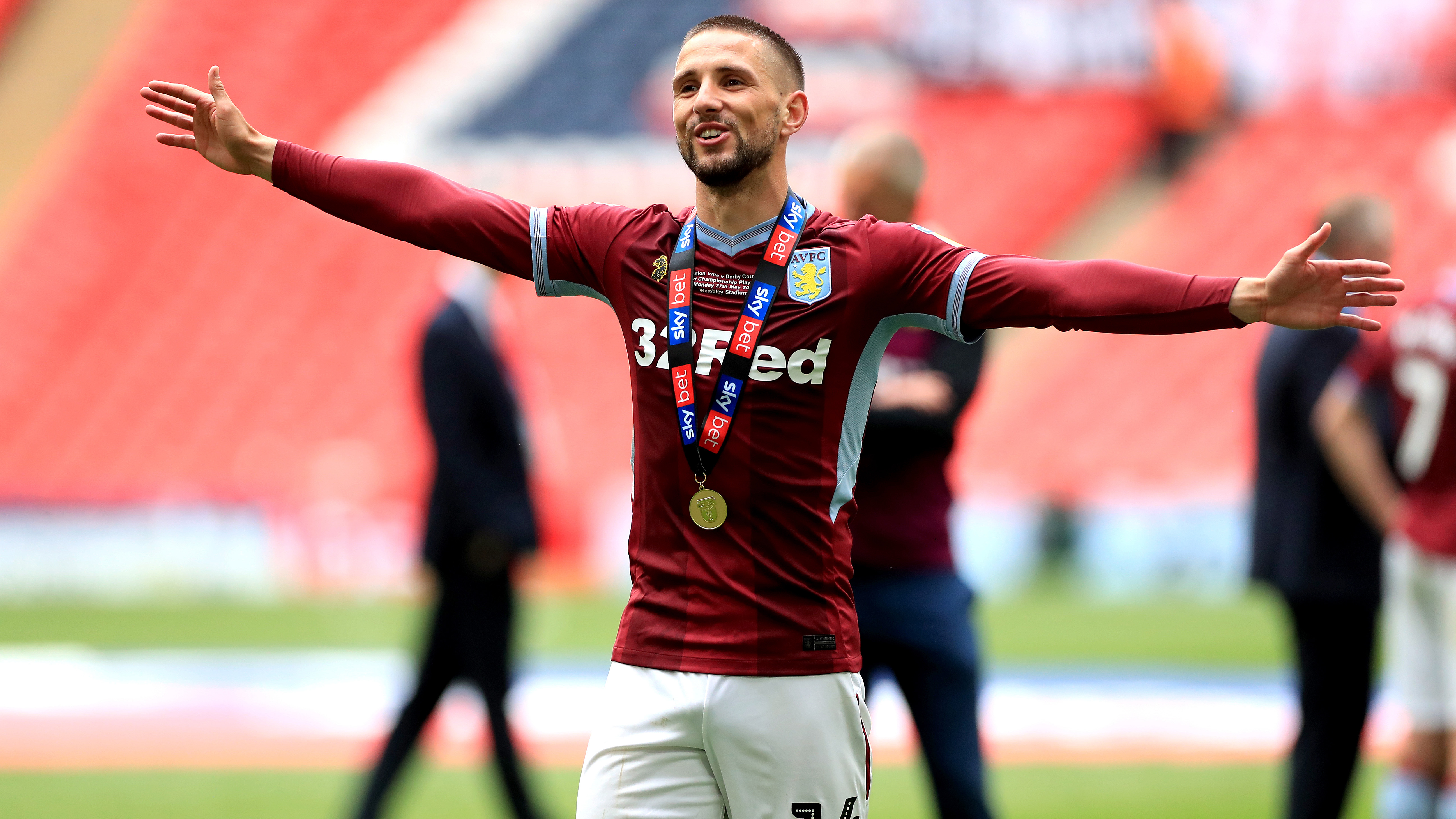 "When the move came about, you are looking at what might give you the best chance to do that, and it doesn't take long to understand how big a club Aston Villa is.
"You walk in there and the European Cup is in the trophy cabinet, so that is the level of club you are going to with all the history and expectation that comes with it.
"It is just a massive club and it was a chance I could not turn down. Fulham and Sheffield Wednesday were in for me, I didn't want to join Wednesday as I felt that would have been a kick in the teeth to Barnsley, but I felt settled living further north.
"It was the place I wanted to go, and I enjoyed the pressure of it. Not everyone can handle playing in front of 45,000 every week, but I loved it. What a fantastic stage it is to perform on, and we have had some success there too.
"It's a proper club, and I underestimated it when I first joined, but to get them back in the Premier League was great.
"It's not all been easy, there have been some tough times like losing that first play-off final. We lost the Carabao Cup final, but also stayed up from nowhere.
"Overall it has been a great experience for me."
And what now of the chances of a third promotion after those Wembley victories for Barnsley and Villa over Millwall and Derby.
"As I say, these are the things you want to be a part of. This is what you play football for," he concludes.
"Why can't it be us? You have to put yourself in a position, and you can only do that by being a good team that works hard.
"I said from the moment I came here, this wasn't just about turning out and playing some games. I want to play my part in helping this club achieve something.
"I know what it feels like to win in the play-offs, I know what it feels like to lose in the play-offs, and there is only one of those I would want to experience again."