Consultation planned after sensory room success
14th August 2019
Club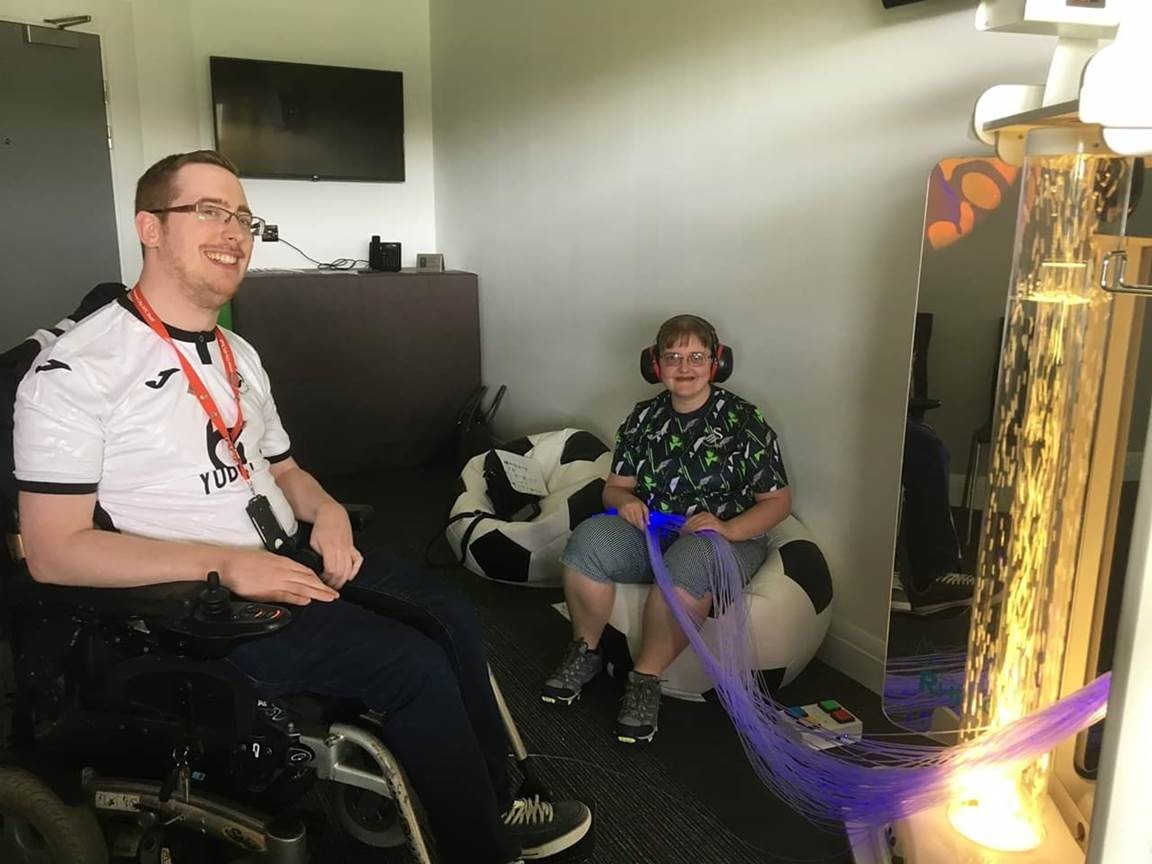 Swansea City's sensory room for supporters with autism has been labelled a success after being trialled at the recent friendly against Atalanta.
The club now plan to hold a consultation with supporters affected by autism, and their families, over moving forward with the project.
The Atalanta match saw the club and the Swansea City Disabled Supporters' Association roll out their new sensory equipment, courtesy of Rhino UK, thanks to funding from the Premier League and the BT Disability Fund.
Swans supporter Claire Dyer was invited by the club to trial and experience the room for the first time.
Claire was also joined by some special guests including Swansea City chairman Trevor Birch, COO Chris Pearlman and DSA lifetime president Kev Johns. 
Disability Access Officer, Mark Phillips said: "As a club we're delighted with the reaction and feedback we've received from Claire and her family.
"Claire came to mind straight away when we were looking to test the space in a matchday environment as she's been instrumental in many of the Autism Spectrum Disorder (ASD) specific facilities and procedures we've introduced."
  DSA chair Andrew Brayley, added: "The club and DSA are pleased to showcase Swansea City's new pop-up sensory room, which was trialled during the Atalanta game by autistic supporter Claire Dyer, and her family.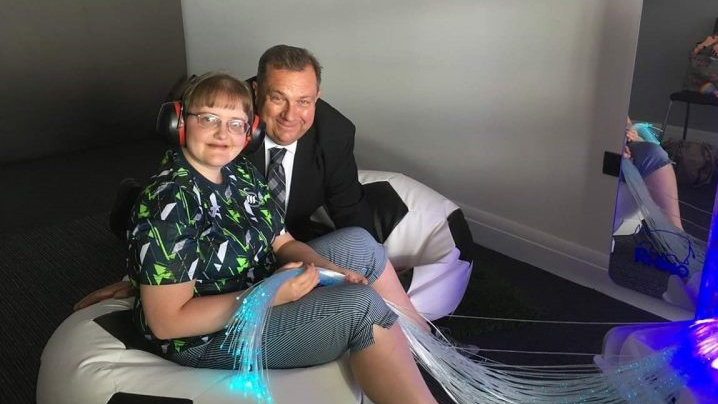 "This was a huge success and enabled Claire to access the game and be in a calm, safe environment where she loved the bubble tube, bean bags, projector and fibre optic lights.
"The sensory room will be a fantastic addition to the club"
To ensure the continued success of the sensory room the Swans would like to invite ASD supporters and their families to a consultation meeting to discuss the sensory room and to provide advice and feedback on issues such as timings, important pre-arrival information and key expectations.
Swansea City has worked hard on making the stadium accessible for all on matchdays and beyond and head of customer service, Catherine Thomas, added: "We are excited in this next chapter in our supporter journey. We urge any supporters who feel they could contribute to this exciting development to attend the consultation evening."
Supporters interested in attending the consultation meeting are advised to contact accessibility@swanseacity.com for more details. The event is likely to take place the week commencing August 19, 2019.
In addition, following on from the success of the recent club shop quiet hour, the club and DSA are pleased to announce the continuing of the initiative on the first Saturday of each month.
For more information on the what this means for supporters with autism see HERE