Dan Watts | We need to finish as strong as possible
25th April 2022
Under-18s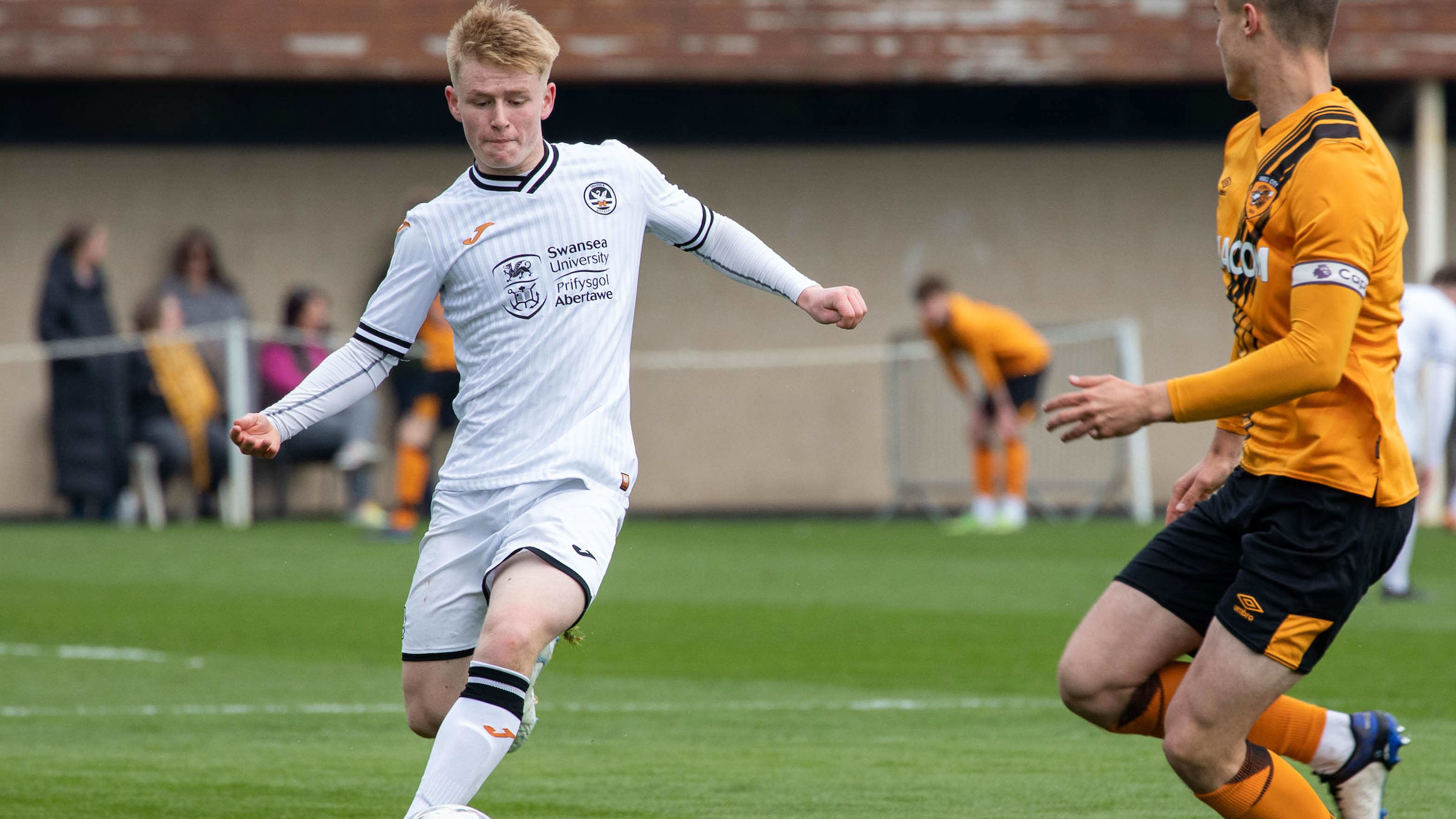 Swansea City Under-18s midfielder Dan Watts is aiming to finish the season strongly after the Swans made it three consecutive wins for the first time this season with a 3-2 victory over Hull City at the weekend.
First-half goals from Iwan Morgan and Richard Faakye saw the Swans go into the break with a 2-1 lead, with a trialist notching for the Tigers.
Geoff Bony made it three for the Swans before an Alfie Taylor free-kick set up a tense final 15 minutes, but the Swans managed to hold tight and make it three wins from three in the Professional Development League.
Watts was the subject of a couple of tough tackles in the opening minutes, but persisted through the game to see out the 90 minutes as he returned to the Under-18s' side.
The 16-year-old is enjoying his time with Darren Davies' team and is hoping that their winning run can extend to the end of the season.
"With two games left of the season, I think we just need to finish as strong as possible and hopefully make it five wins out of five for the end of the season," said Watts.
"The time with the under-18s has been good for me; I've been in and out of the team and I think it's good for me to be in the environment with the under-18s players and staff.
"I think it was a scrappy game to start with, but the most important thing in the end was that we got ourselves the win.
"I think we could have scored a couple more goals to kill the game off, but scoring three goals is a good afternoon and we managed to hold them out till the end.
"We managed the game very well towards the end, we didn't get into silly challenges and we kept our heads which helped us see out the game.
"After the first challenge three minutes in I was a little bit hurt, but I managed to get back up and then the second challenge came in and Darren came to me telling me just to be careful.
"From there I was a little more cautious with people coming near me and stuff like that in the game so I managed to look after myself a little more in the second half."