Darren Davies | The boys are hurting
14th December 2021
Under-18s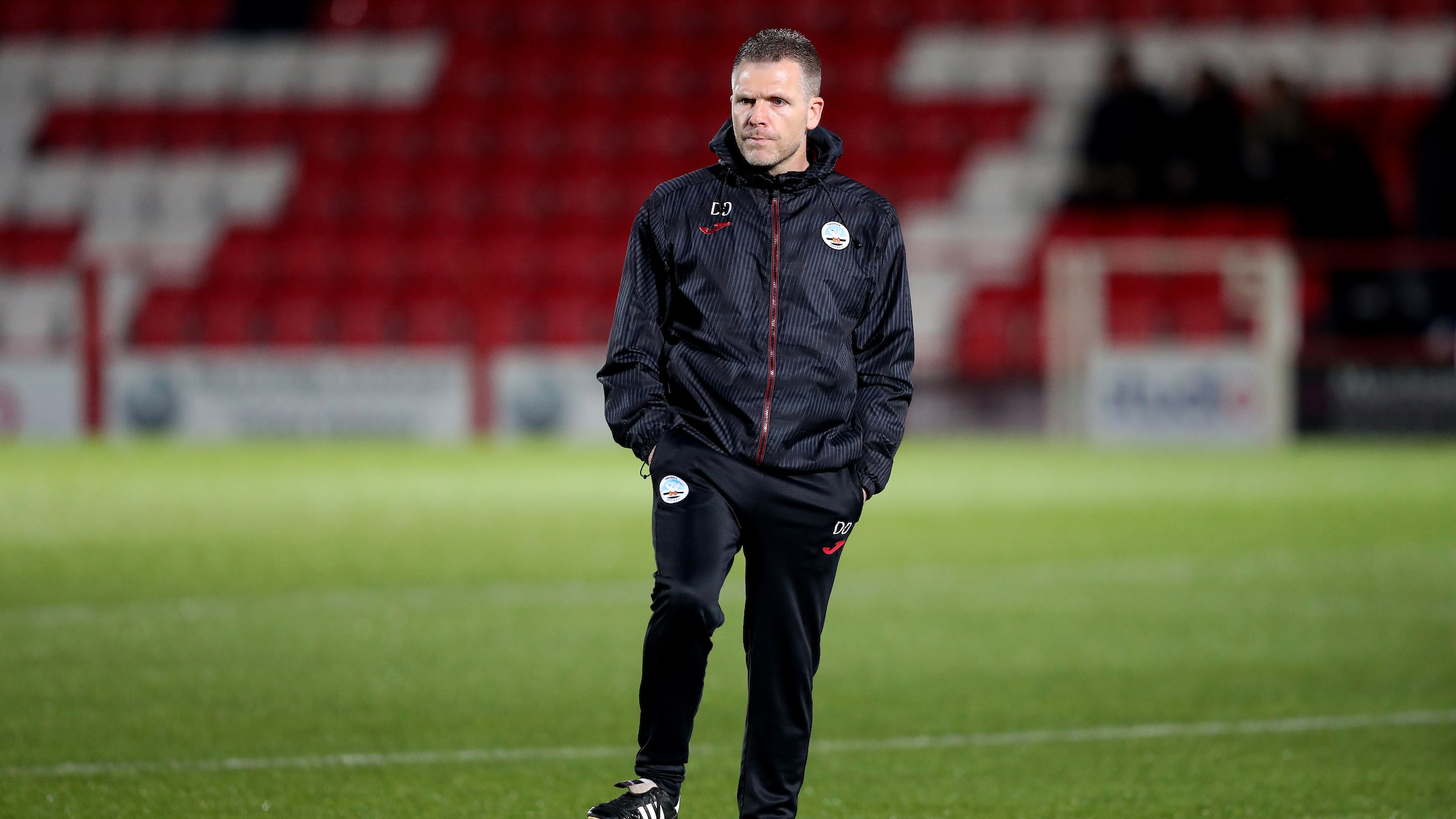 Swansea City Under-18s coach Darren Davies was left feeling devastated for his players after their 1-0 defeat to Accrington Stanley Under-18s after extra-time in the FA Youth Cup.
Neither team could break the deadlock in 90 minutes despite both teams creating good chances, but a 112th minute strike from Lewis Trickett was enough to send Swansea out of the competition at the third-round stage.
Davies was left disappointed that his players could not find a way through to the next round despite their efforts in front of a crowd of over 800 at the Wham Stadium.
"It's absolutely gut wrenching for the boys, the dressing room was so quiet and down, they are hurting at the moment and I understand why," said Davies.
"We've come up here against a bigger, stronger and physical team and we've dealt with everything that's been thrown at us, we've defended resolutely and kept a clean sheet for 112 minutes and created the better chances on the night.
"We didn't play as well with the ball as we would like, what the boys showed tonight was a desire and a will to win and a hunger in abundance.
"I've tried picking the players up but I think they are going to be hurting for a little while yet with that result.
"That was a great learning moment for them tonight, if we take a step back it's been a great experience, playing on a first-team pitch in front of a good crowd and having as close to a first-team experience as you can get.
"When we went into extra-time the crowd got involved and they got louder, it was a proper football game and to a man they stood proud and delivered.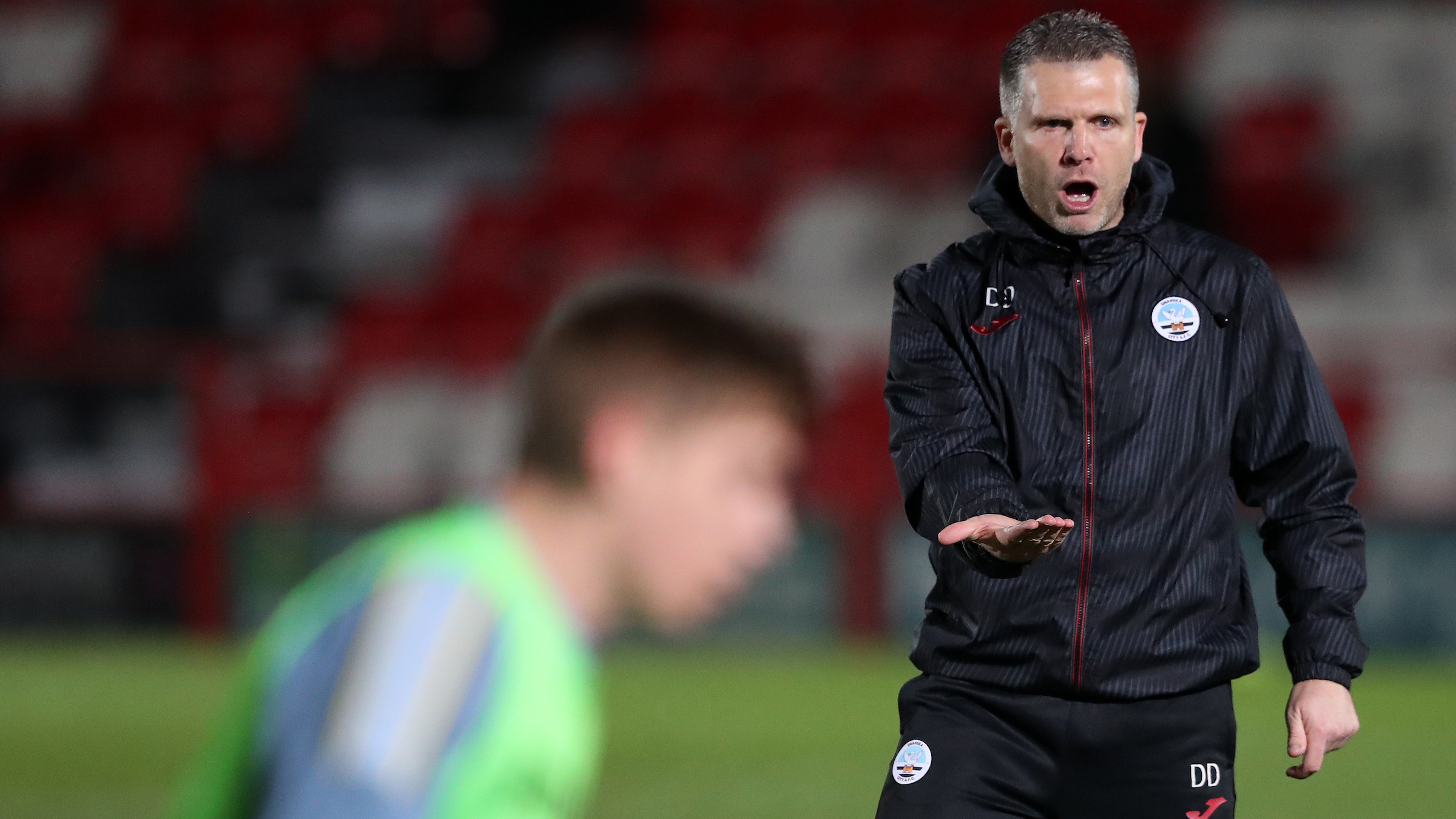 "We knew they were a big, strong, physical team and that we'd have to defend long balls and we did it for 112 minutes.
"Life is all about ups and downs and this is certainly a down at the moment, but it's about picking ourselves back up and learning from the experience."
Despite the disappointment, Davies is keen for his players to take the time to reflect with their mid-season break fast approaching, and be ready to hit the ground running in 2022.
"It's important going into the break that they enjoy some time with their families, there are a lot of young men who live away from home and miss parents and siblings and friends so it's important that they go home and spend quality time with family," he added.
"When we come back from the break, the defensive performance needs to be the starting point, and if they show that character then we'll be in a very good place.
"We were playing with three under-16s tonight and it was a little bit of a mismatch in height at the back, but they stood tall and stood proud and they delivered.
"Everyone involved tonight, even the players on the bench, can and will only be better for that experience.
"We've still got a lot of injuries in the squad, I think we only started with two or three second year scholars, the rest were first year scholars and under-16 players.
"We've still got a long way to go with the injuries we've got, over the Christmas period we will give them programmes to work on.
"We've got something here to build on after the Christmas break and in the new year and it's important we do so."