Darren Davies | The boys underlined the progress they have made
2nd March 2022
Under-18s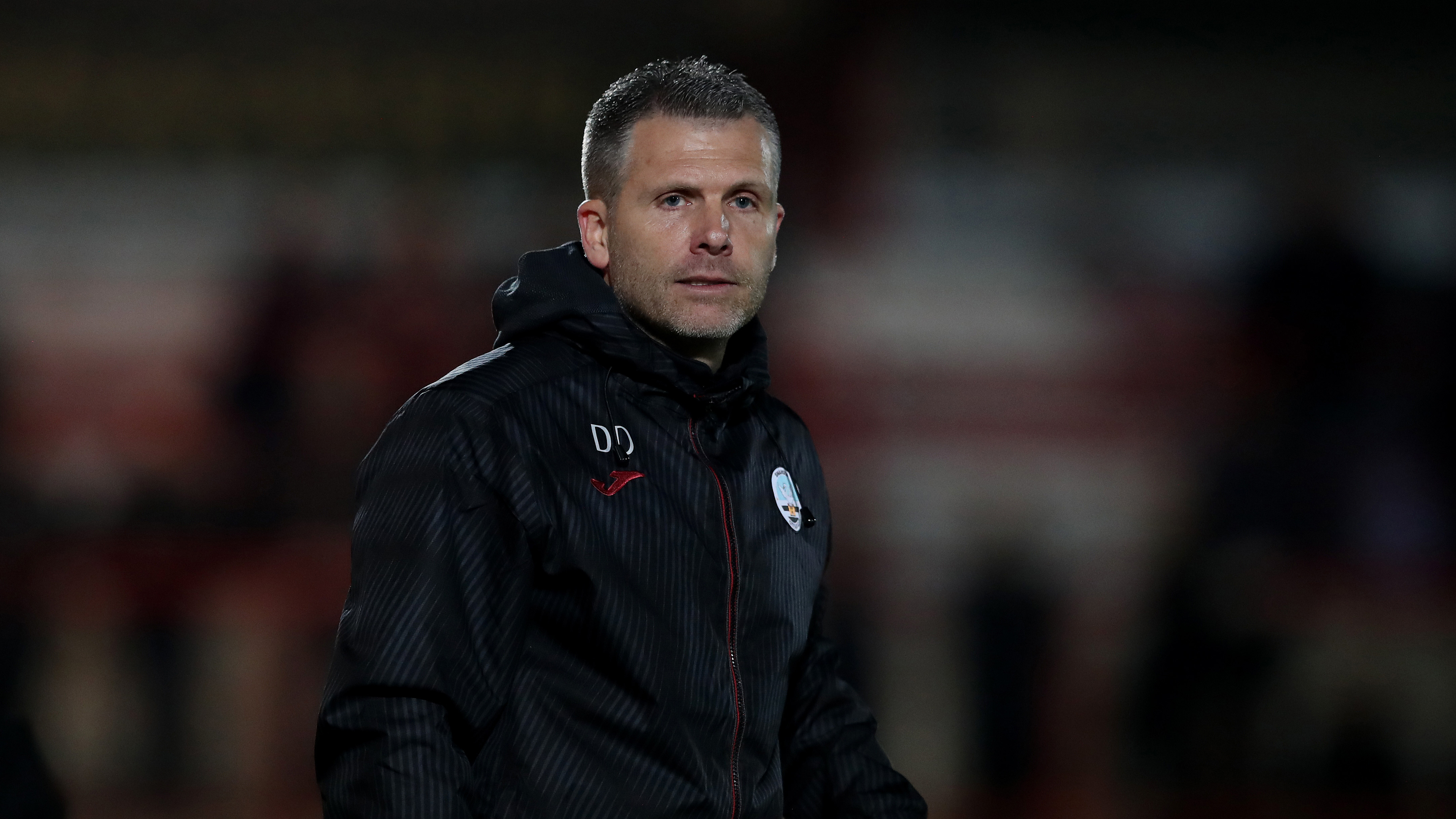 Swansea City Under-18s' coach Darren Davies felt his side's impressive 3-1 win over high-flying Ipswich Town showed just how much progress they are making.
Corey Hurford gave the Swans the lead after just eight minutes before turning provider for Filip Lissah and Dan Watts in the second half.
Jesse Nwabueze pulled one back for the Tractor Boys, but the defence of the Swans held strong to earn all three points against the second-placed side in the Professional Development League south group.
Davies' team had suffered a 4-0 defeat to Ipswich earlier in the season, and the under-18s' boss feels the result served in underlining the fact they are heading in the right direction.
"We came up here three months ago and lost convincingly, so the boys have shown just how far they have come in that time. It's a good marker of where they were and where they are now and the boys are really pleased," said Davies.
"In comparing this game to the reverse fixture, it's a credit to the players, they've obviously taken on board what we are trying to teach them, we are trying to instill the Swansea City way in the way that we play football.
"Both on and off the pitch, the players are showing progression, which is ultimately what we are looking for in them.
"I'm very pleased with the boys again, it probably wasn't our best performance for a little while, in terms of how we played, it was very windy at St George's Park and it wasn't a great game of football, but what we showed was the character we have.
"But also, the players have shown the commitment, the energy and the drive, which are all fundamental values that they can take forward with them.
"What I was most pleased with was the progression of the defensive aspect of our game was really relevant and it really showed.
"We were without Iwan Morgan through fatigue and Geoff Bony through a bad knee, so we asked Kyrell Wilson to play a little bit higher and we asked Corey to play in a position we haven't before.
"We could have scored a few more goals with two new boys up front, to be fair to Kyrell Wilson and Corey Hurford they could have easily scored a couple more.
"When we do video analysis, everybody is learning together and now we are in a position where we have to ask players to play in different positions, they already know their roles and responsibilities.
"Both Kyrell and Corey were excellent, as was Dan Watts behind them who played in the number 10 role.
"I feel bad for mentioning them because the two lads behind them, the holding midfielders, Josh Edwards and Josh Carey were excellent.
"It was a credit to them, but also a credit to the boys at the back and the learning that they've showed in those three months, because our box defending was excellent up against a big, strong and aggressive team with big bodies up front.
"I think we actually continued our second-half performance against Charlton, the boys were really disappointed to not get anything from that game and here they got their just rewards.
"It's nice to come away and put on a good performance and get three points on St David's Day and it will be a happy bus on the way home."