Darren Davies | The enthusiasm, character and pride was all there
18th January 2022
Under-18s
Darren Davies was impressed with the character his Swansea City Under-18s' side displayed after playing an hour with 10 men in their draw with Sheffield United.
The hosts conceded after just 27 seconds but Iwan Morgan finished an excellent passing move to equalise.
However, the Swans were reduced to 10 men after a tough challenge from Charlie Veevers saw him dismissed.
Davies' side managed to hold strong for 60 minutes despite the disadvantage, keeping at bay a Sheffield United team that has yet to be beaten in the league this season.
Coach Davies was incredibly impressed with his side's display, praising both their hard work and their discipline when down a man to earn a 1-1 draw.
"For 60 minutes we played with a man down and there are so many positives for us to take from that, it was a tremendous performance from the boys," he said.
"To a man they dug deep, but they were disciplined in that as well. There was work ethic, passion and pride, but there was also discipline within the performance with 10 men, both in and out of possession.
"The enthusiasm, character and pride was all there in abundance and that's exactly what we want to see from Swansea City football players.
"Kudos to the players, they took on the tactical information that we gave them at half-time, and they went out and executed it with discipline.
"They didn't create too many opportunities, I don't think Ben Hughes had to make too many saves, but when we did get the ball we looked to play and we gave them problems.
"Since the Accrington game just before Christmas, the boys have gone away and worked hard and there is a difference in the group, Bristol City was good last week and we've followed it up with another good performance.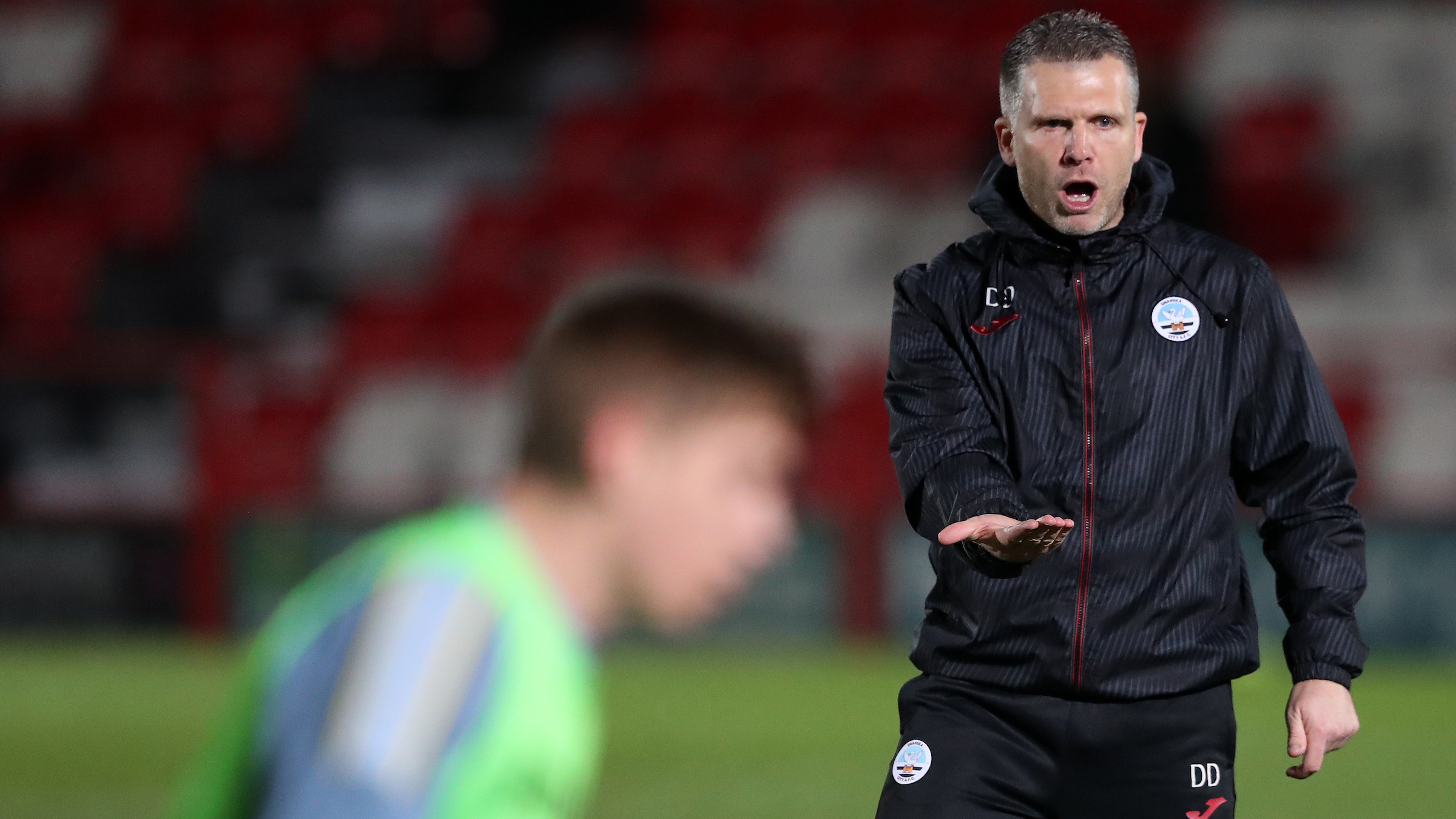 "It was an exciting game with goals, sendings off, so from a neutral's point of view it was certainly entertaining.
"We give them a goal head start, we didn't start well and they were 1-0 in the first minute, and thereafter when it was 11 v 11 I thought we played exceptionally well against a team who have been unbeaten all season in the league.
"We matched them, we played some good stuff, we were much more defensively sound and organised and then when we had the ball we played some good stuff and passed it well.
"It was a good game for 30 minutes both in and out of possession, and then the sending off comes and I think the melee that ensued after the actual tackle was probably the reason why there was eventually a sending off.
"The boys have to deal with playing with a man down, this group have shown that there's a mental resilience and that they are willing to work hard for each other in the game.
"I thought they were absolutely superb, I don't really want to single people out because I think everyone involved all contributed to that.
"We changed shape slightly at half-time and they executed the tactical instructions perfectly which is a great learning moment for them and realistically in the second half we didn't concede that many chances and actually created one or two opportunities where we could have nicked it in the end.
"We talk about the education process, were playing with a lot of young players, some under-16s, but we can see improvements and the strides being taken forwards.
"The goal we scored was actually a really good goal, the passing structures that we work on, the front third structure that we work on and Iwan Morgan took the goal really well as well."