Darren Davies | It's a good win to round off a great week
5th March 2022
Under-18s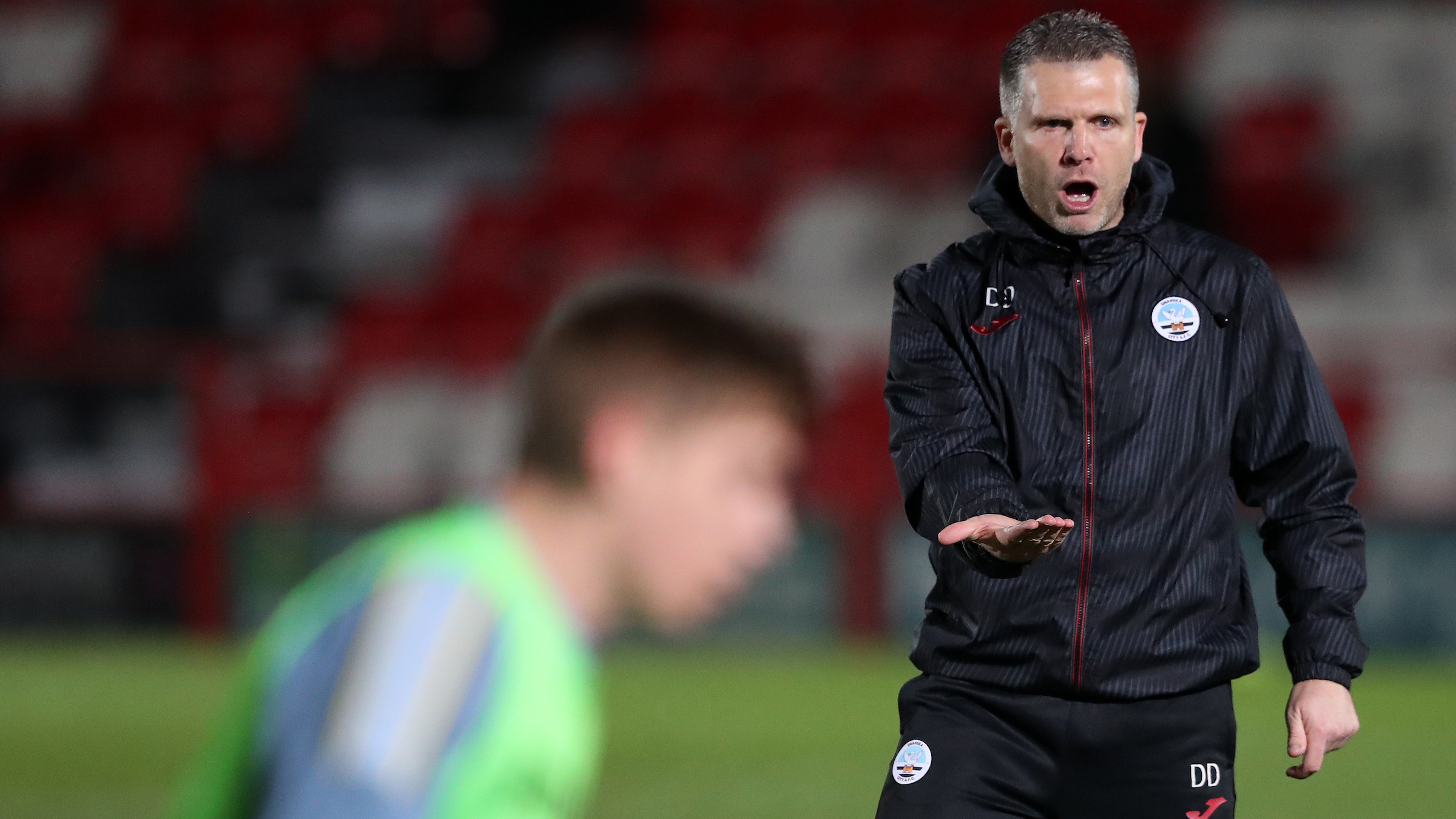 Swansea City under-18s manager Darren Davies was over the moon as his side topped off a great week with a 2-1 win over Millwall under-18's in the Professional Development League.
The Swans took the lead through Corey Hurford who netted his second goal in as many games, before a returning Iwan Morgan seemingly sealed the points as he rounded the goalkeeper and tapped into an empty net.
Sashiel Adom-Malaki scored in deep into added time with a flick from a corner kick, but it would prove to only be a consolation.
The win was the Swans' third in their last four games, rounding off a hectic seven days with six points from a possible nine.
Davies praised his side's hard work that put down the foundations for the excellent week they have had and feels the result is yet another benchmark of their progression.
"It was a good win to top off a great week for us," said Davies
"It's been a proper week in terms of professional football. We've played against the league-leaders, we've had a midweek trip to the team in second place and we've then had an overnight stay in London so it's been a really good education in terms of a professional football week.
"The boys have given everything all week, we've come away with two wins and we are disappointed to have lost to Charlton Athletic so I couldn't be happier with them.
"It's yet another marker to show where we are at now and the progression of the boys. They've taken on board everything that we have tried to implement, there is a belief in what we are trying to do."
The weather created tough conditions in Millwall, but Davies was pleased with the way the Swans were able to show another side to their game.
"There is plenty of learning within that, the pitch wasn't good today due to the conditions so it turned into a battle and they fought and battled well," he added.
"It was a fight, a real battle, and that's another side of football that they have to learn, but within that we nearly scored two of the best goals we have all season. One coast-to-coast starting from Tyler [Evans], which we unfortunately couldn't convert and one starting from one wing back to another just missing tapping in at the back post, so if they go in were talking about our best goals of the season.
"We've got real threats up top, we've got threats in transition and when we build, they link play well and everything we've asked them to do comes to life.
"The boys are showing improvement, they're showing a willingness to work hard and compete. We've shown the not so nice side and we've come away with a win against a side who've been up there for most of the season.
"The team spirit is there. They are obviously seeing the result come and they are buying into it. What we need to do now is make sure that the boys who aren't in the team continue to learn, continue to buy into it because they are going to be just as important, everybody is making a contribution and that is really really important.
"We'll never come away from it being about development first and foremost, it remains the same if we win games or lose games.
"At the start of the season the team was losing games, now the team is winning games the message stays exactly the same. It's about learning individually, but what they are seeing now is that if they do the right things and take on board and learn their lessons, then the results become a by-product of the lessons."