Darren Davies sees positives for youthful side
4th December 2021
Under-18s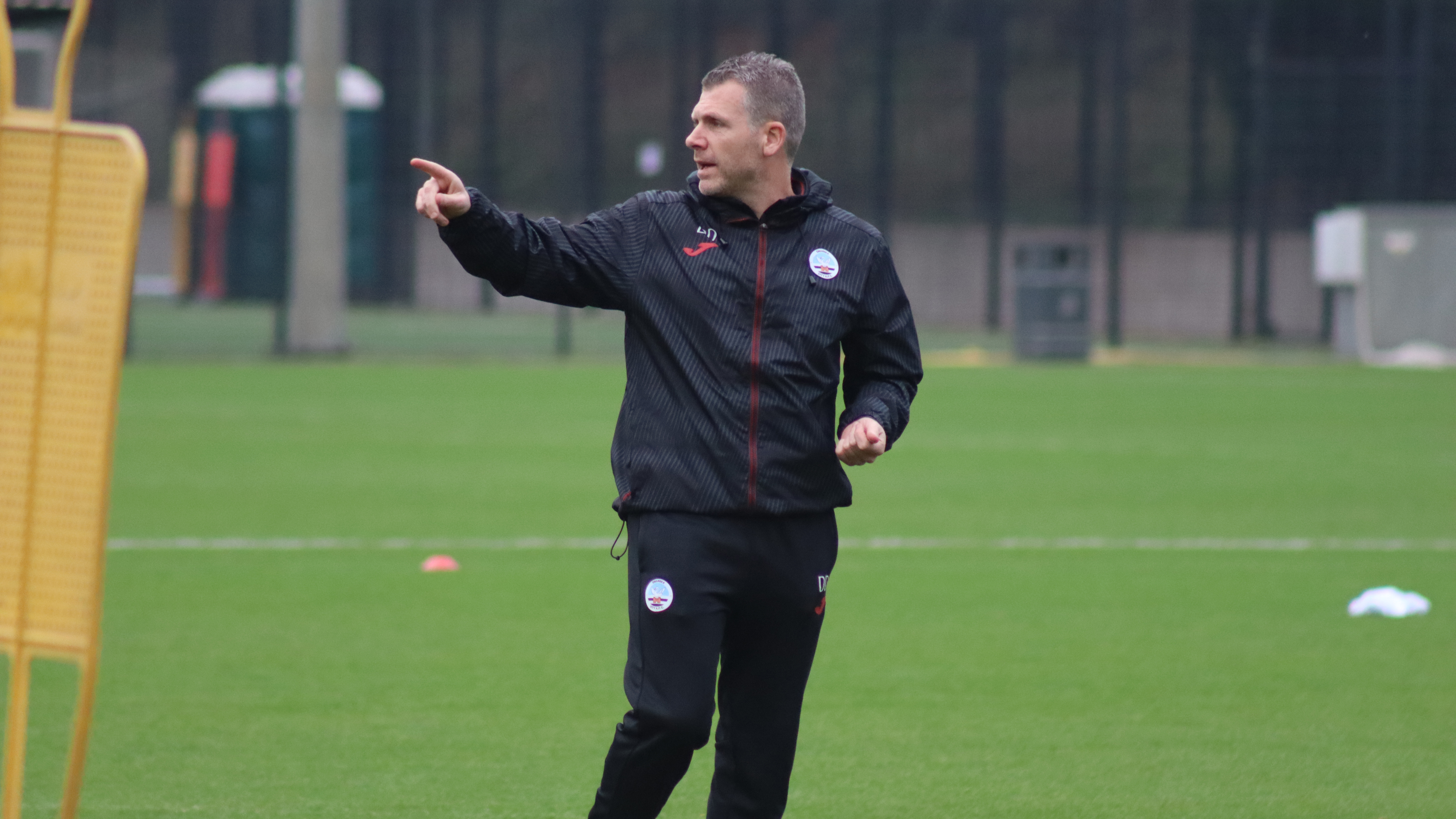 Darren Davies fell he saw areas of improvement in his Swansea City Under-18s side despite being disappointed with their 4-0 defeat to Ipswich in the Professional Development League.
The Swans found themselves 1-0 down just four minutes in, before two goals on the stroke of half-time saw the The Tractor Boys take a 3-0 lead into the break.
Jack Manly added a fourth in the second half before Geoff Bony had a goal ruled out for offside.
Davies highlighted improvements in his side despite the result, something that he sees as key in youth development.
"Of course winning is the nature of football, but youth development is about improving players individually and collectively," said Davies.
"For the next 30 to 35 minutes we defended better than we have done over the last week or two and then the last five minutes of the first half we switched off and were 3-0 down.
"It is a young team but we can't make excuses for that, the first years who are playing now will be better for it and they have to adjust to that.
"We need to improve week by week, youth development is about improvement, if we're improving with and without the ball, regardless of the result, as long as are doing that we are okay.
"We've worked on our defensive structure and defensively we were better for 30 minutes, so it probably shouldn't have been a 3-0 score line at half-time.
"At half-time I said to the boys it's about regrouping in the second half and trying to put on an impressive display and to be fair to them they did that.
"We lost the second half 1-0 but we had a number of chances so that's a positive, and in fairness to the boys they kept on going right until the end.
"It's probably a harsh score line, we went 1-0 down early on, we told them the conditions were going to be against us with that wind, but it took that goal to kick start us."