Darren Davies | Three consecutive wins shows how far we have come
23rd April 2022
Under-18s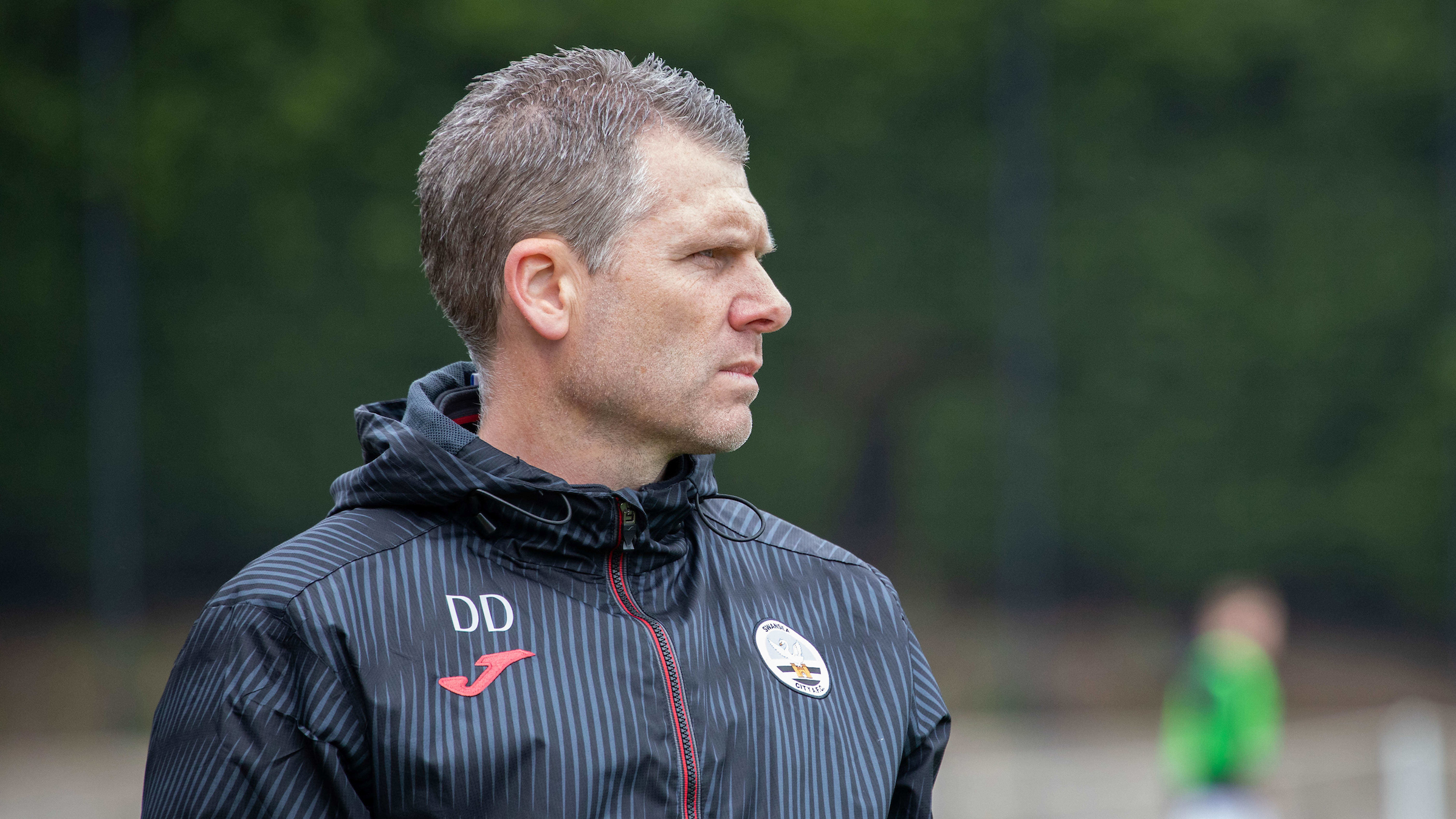 Swansea City Under-18s coach Darren Davies felt that a third consecutive win in the Professional Development League showed just how far his team have come after they beat Hull City Under-18s 3-2 at Landore.
First half goals from Iwan Morgan and Richard Faakye saw the Swans go into the break ahead, with a trialist notching for the visitors.
Geoff Bony scored the third for Swansea before Alfie Taylor's free-kick set up a tense finale for the Swans, who managed to hold on for a third league victory in a row for the first time this season.
Davies thought that his side should have been won by a greater margin, but felt that his side would only benefit from the experience of managing the game and holding on for their result.
"It was a good and enjoyable game in blustery conditions, which affected things slightly, but I think we played some good football in patches," said Davies.
"It's the first time we've won three in a row this season so it's kudos to where we are now from where we were.
"Sometimes we forced the ball a bit too much and that comes down to decision making, but they are young men learning their trade and they are going to make wrong decisions at times, that's part and parcel of their learning.
"I'm really happy with the application out of possession, we tried playing in possession, so it was another good and productive day.
"I turned to my assistant Ollie Jefferies and said to him that it was actually good that we had to manage the game late as opposed to being two or three goals in front.
"But in fairness I didn't think it needed to be close because I think we dominated the game, we gave away a couple of poor goals from our point of view, respectfully I think we should have been two or three goals out of sight.
"But as it transpired, that brings different learning moments for the players which is spot on, suddenly you're going into the last 10 minutes and there is only one goal in it, how do you manage the game and get across the line?
"It's kudos to the application of the players, we are a different group to what we were at the start, I actually went into the dressing room and the boys were disappointed themselves, so that says a lot about where we are at which is great.
"I told the players not to be too hard on themselves because we're always looking to be better, I understand why they are disappointed because it was an opportunity where we could have really imposed our dominance in possession, but there are learning moments within that."
And Davies was particularly happy with the performance given the youthful make up of a Swans squad including just two second-year scholars.
"There were six or seven under-16s in the matchday squad today so we're definitely building for the future, I think we only had two second years in the team so it was predominantly an under-17s' side out there.
"It's all part of the plan and has been for the last three or four months, looking to integrate the under-16s with the under-17s as we build to the future and next year.
"It can only bode well for the future."