Darren Davies | We didn't have the intensity
19th March 2022
Under-18s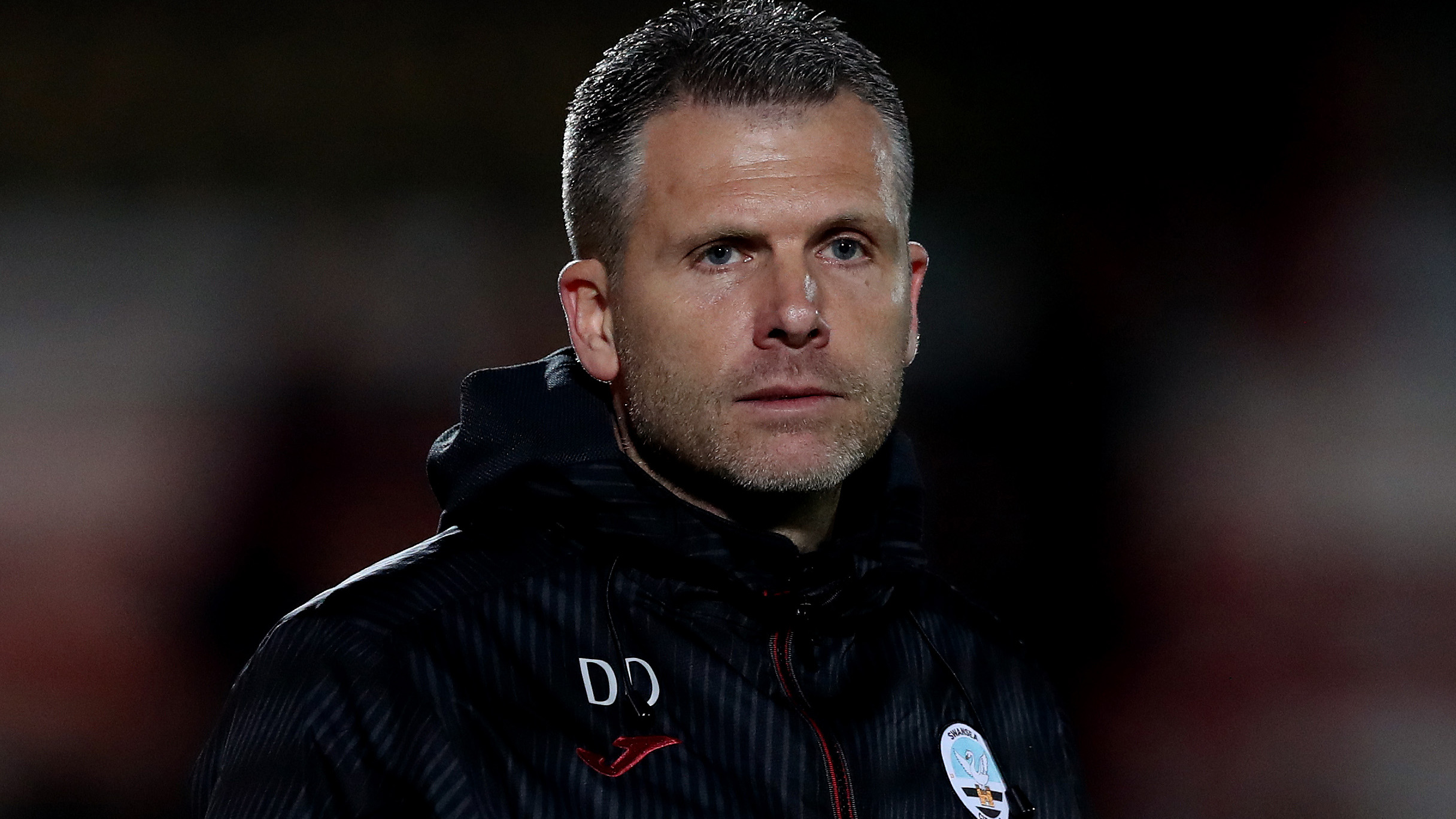 Swansea City Under-18s coach Darren Davies felt that his team lacked the required  intensity  as they were beaten by Colchester United Under-18s in the Professional Development League.
The Swans conceded two goals in each half, with Kai Redgrave notching a brace for the visitors. Corey Hurford had a number of opportunities for the Swans, but couldn't find the back of the net.
Davies felt that his side were flat throughout the first half and will relish a chance for his players to recuperate and refocus as they have a two week break before their next competitive fixture.
"It was a strange one really because I thought we were a little bit flat in the first half and we spoke about that at half-time. I thought we had a reaction after half-time," said Davies.
"During that period, I thought we could have scored a couple of goals at least, but they hit us in transition and it becomes 3-0 and the game was dead and buried with 20 minutes to go which took the wind out of our sails.
"There are no complaints from us, we were just flat, we didn't have the intensity in our press and we'll have to reflect on that as to whether our working has been correct, and whether we've taken too much out of them or not done enough.
"Our intensity levels were nowhere near in the first half, they managed to get around our back three and they scored goals that were too easy.
"That's what we've been good at since Christmas, we've been really good at that. We were not today so we will look at the reasons why and we'll be back to work on Monday.
"We weren't great today, the performance was slightly better, but it wasn't where it has been for the last eight weeks or so.
"We've had a little dip and we will work with the boys to get better, but the biggest thing for me today was that we didn't press with the intensity that we have been.
"The international break might actually come at a good time for us now, we can rest some bodies, those who have been fatigued.
"We've got six under-16s who have been consistently playing for the under-18s, now might be a good time to give them a little bit of a rest and recuperation to refill the energy tanks to come back better and stronger after the break.
"We'll certainly still be working hard, but the last two weeks have seen a drop in intensity and performance. Given how well we performed for eight weeks prior to that, it isn't a coincidence."