Darren Davies | We've shown there is a clear pathway for the players
7th May 2022
Under-18s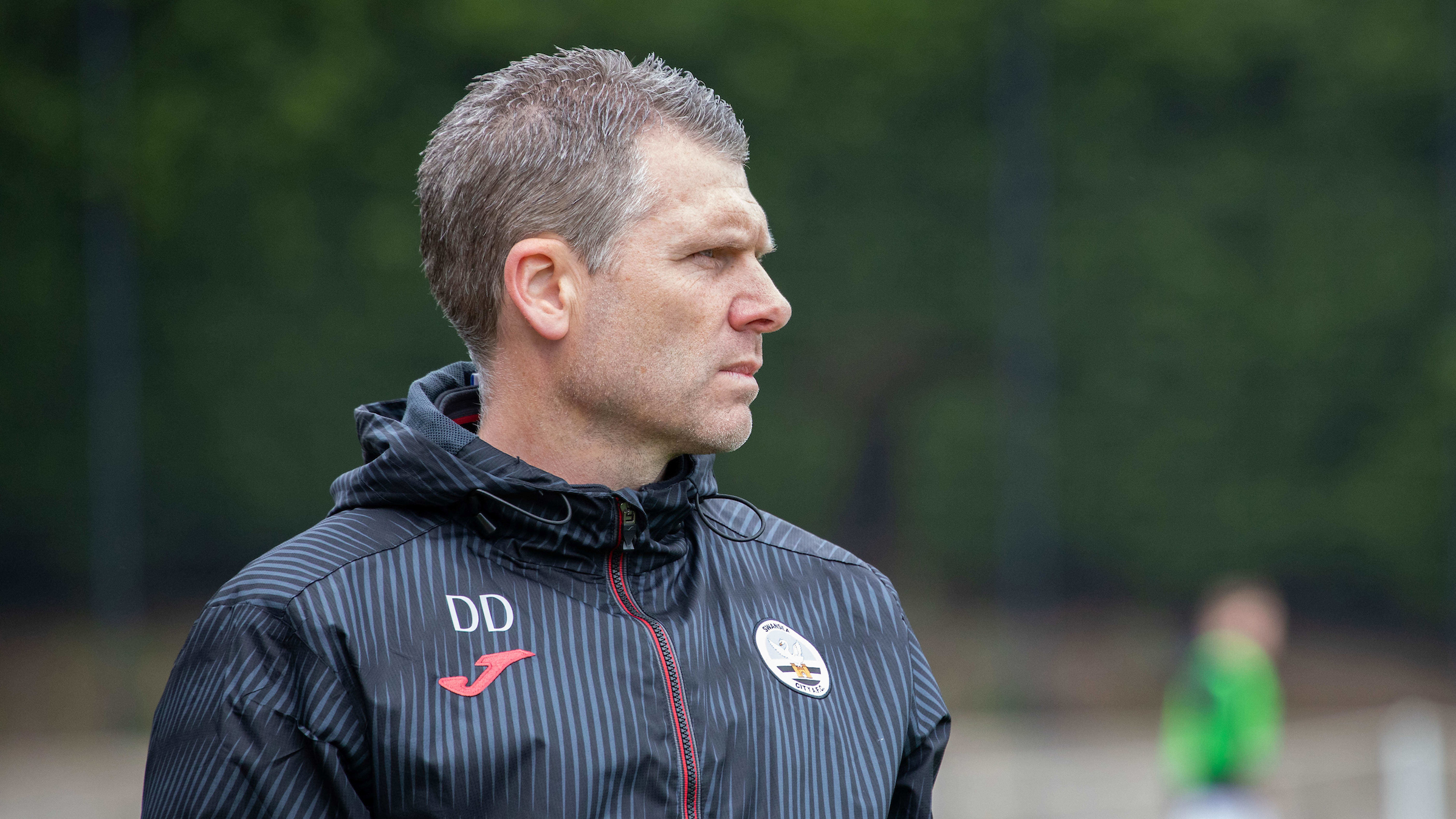 Swansea City Under-18s coach Darren Davies felt his side had laid solid foundation for next season as they ended their Professional Development League campaign with a 3-2 win over Crewe Alexandra.
Ben Hughes saved a first-half penalty for the Swans, but Owen Lunt would send Crewe into the break a goal up with a curling effort from the edge of the box.
But two goals in three minutes from Zane Myers and Charlie Veevers put Swansea ahead early in the second half.
Iwan Morgan seemed to have secured three points for the Swans after Rohan Davies found the forward in the box and gave him a simple finish.
Marquise Martins pulled one back with just seconds left on the clock, but it wasn't enough as the Swans claimed three points to finish their campaign.
Coach Davies introduced under-16 players Davies and Sam Parker, as well as 15-year-old Jacob Cook, for debuts at under-18 level.
Davies was happy to finish the season strongly and feels that the club have shown there is a clear pathway for young players at the club.
"It was a really nice game to finish the season on. Full credit to Crewe, I thought they were a good footballing side who caused us some problems tactically with the overloads they were creating," said Davies.
"It was a really good tactical learning moment for our boys and, to be fair, I think we adjusted and did well, we scored some very good goals in our structure and I think it was a good day to round off a good season.
"I'm really happy with the progression that we've made this season from the start of the campaign up until now.
"Ultimately we have two under-18s in the first team squad and today's squad has been predominantly a a team of under-17 and under-16 players, and we even managed to get a player from under-15s on the pitch as well.
"It's about building players for them to progress into the under-23s and then ultimately the first team, that's our job and if we can do that then everyone is happy.
"It was great to get Jacob Cook out on the field, he's been great for the under-16s and we were light in the middle of the field today with a number of players out, so it was a good opportunity to reward him with a debut.
"It shows everybody that the pathway is there, the gaffer has shown the pathway is there for players to move up into the first team and that's reflected all the way down with the under-15s and under-16s playing for the under-18s.
"I think we need to acknowledge how far the group have come, both individually and with the group as well.
"What we've done over the past few months gives good preparation for next year, so the boys are under no illusions of what the standards are for this football club and this group.
"There has been a great foundation laid for next season and I just hope they all go home, relax, enjoy themselves and have some down time, because it is an intense learning environment for these boys, and then come back fit and fresh ready to embrace the new season."