Darren Davies | You can see how much that meant to the boys
5th February 2022
Under-18s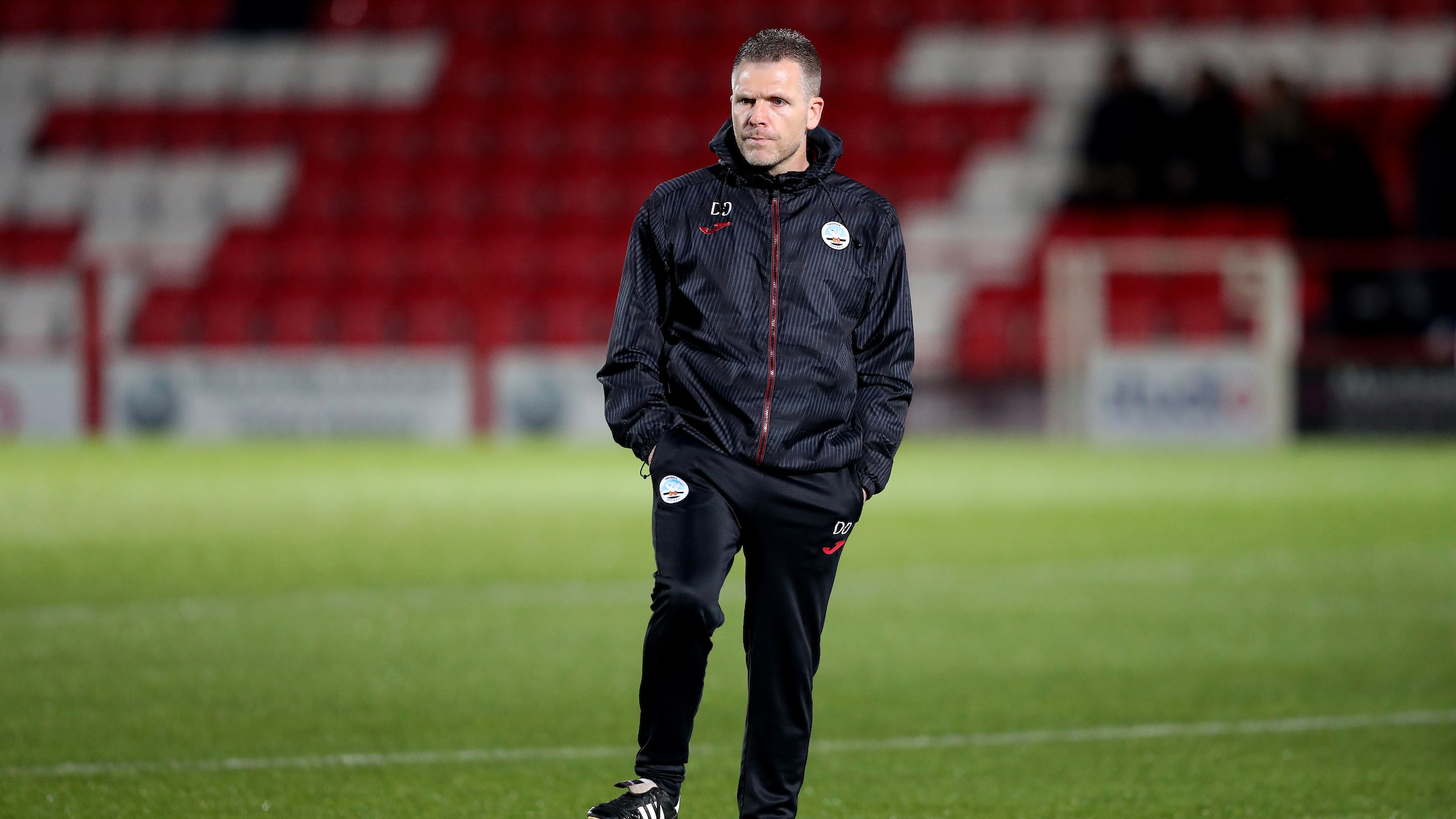 Swansea City Under-18s coach Darren Davies was delighted for his players after defeating South Wales rivals Cardiff City in the Professional Development League.
The Swans took the lead after six minutes through Kyrell Wilson before Isaac Jefferies equalised with a spot kick.
But Filip Lissah's looping header was enough to give the Swans a 2-1 win and three points against the side who currently sit third in the south group.
Davies knew what the result meant to his players and felt it a just reward for their efforts, but knows they can be even better going forward.
"It was a great performance, we were very good, but to be honest we can be a little bit better," said Davies.
"I was actually a little bit disappointed with the first half, we didn't recognise the press, we didn't how to play, but we got better as the half went on.
"You can see that the players are over the moon, the result really matters to them and we want that as well. We want boys who are Swansea City through and through and want to play for Swansea City, so the passion if fantastic.
"I say week in and week out that it's about us, it's about the performance, it's about getting better and it is and that certainly doesn't change today, but the result certainly matters for the boys in there.
"I really enjoyed the first goal that we scored, I thought there was some great football in that goal which was really pleasing because that's what we work on.
"At half-time we adjusted some tactical things with the players, how to play past Cardiff's press and recognise where the space was and the boys took it all on board ever so well.
"The second half was a very dominant performance from us and if we had got the third goal it would have been well deserved.
"The players managed the game well, they managed possession in the opposition half and the boys are happy and it's another big step forward.
"It's all about learning moments, we want to get to a point where they are identifying the solutions themselves, but they are still young men learning the trade so they need our tactical help sometimes."