EFL Week of Action | Foundation's Cwtch Coffee mornings develop welcoming environment
17th January 2023
Foundation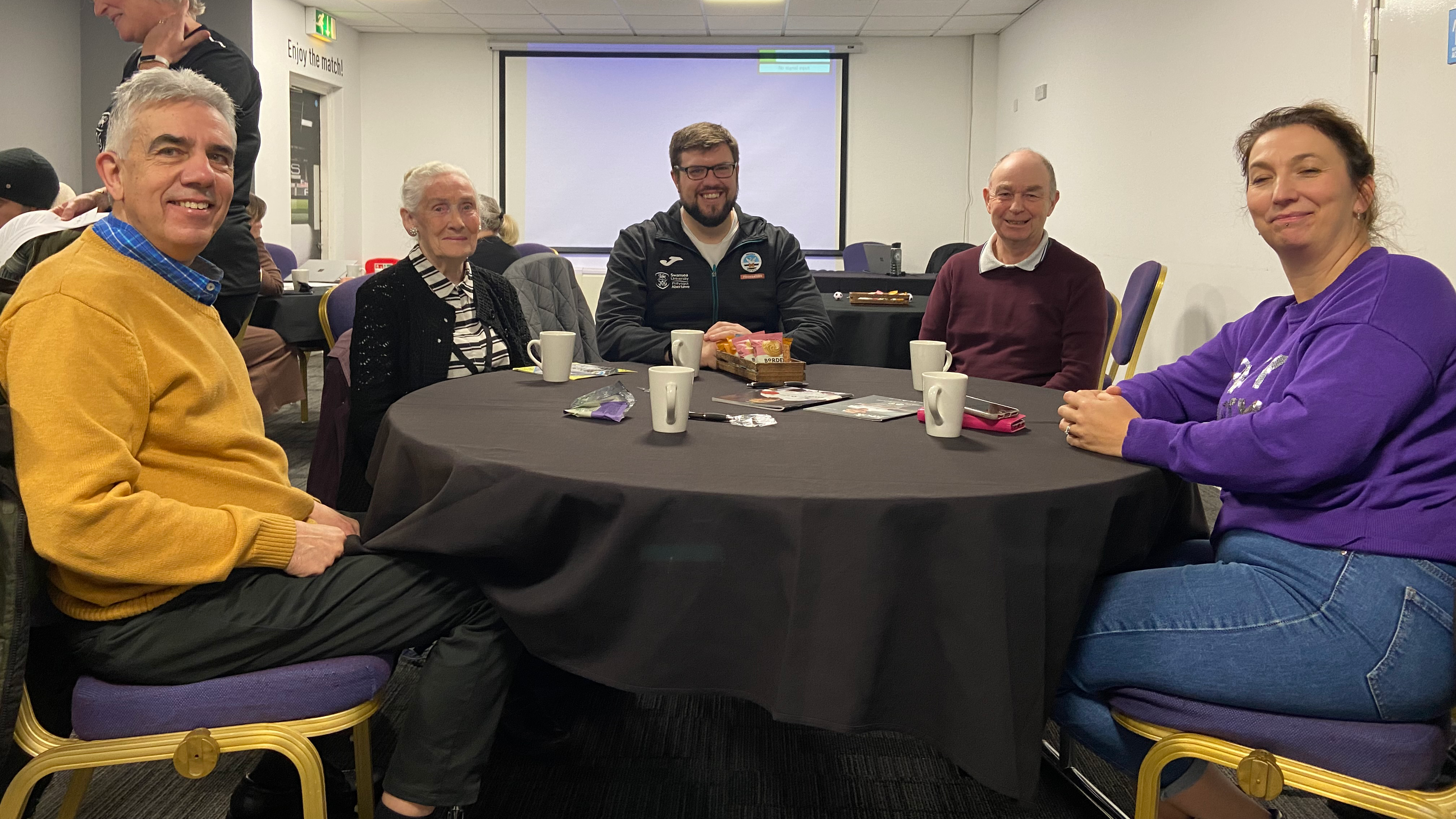 Swansea City AFC Foundation's Cwtch coffee mornings have offered the local community a warm and friendly environment at the Swansea.com Stadium.
Cwtch coffee mornings are a weekly drop-in session at the Swansea.com Stadium's Cwtch, offering the opportunity for a hot drink and the chance to socialise, with the initiative supported by West Glamorgan Regional Partnership.
Participants of the sessions have had the opportunity to tour the home of the Swans, as well as meeting with club ambassador Lee Trundle and taking part in a Christmas quiz.
Since the launch of the Cwtch coffee mornings back in November, attendances have steadily grown, with the weekly gathering developing a strong community of its own.
Adrian Weston has attended the sessions since their launch, and has enjoyed being part of a warm environment for staff and participants.
"I've enjoyed the opportunity to make new friends in a relaxed and friendly environment, chatting about whatever comes up in general conversation from sport to local history," said Adrian.
"I really enjoy the different opportunities in the sessions, including having the chance to meet Lee Trundle as well as a fun Christmas quiz.
"I would recommend coming along to sample the sessions, whether you are outgoing or quiet, a warm welcome awaits from staff and participants alike."
In addition to Cwtch coffee mornings, the Foundation is set to launch wellbeing workshops, providing a safe space to discuss topics such as managing stress levels, practical wellbeing advice and financial advice. They will also touch on aspects of personal development with activities to improve self-awareness and develop personal character strengths.
Click HERE to find out more about Cwtch coffee mornings.