Evan Watts delighted to be back after three years on the sideline
7th August 2022
Academy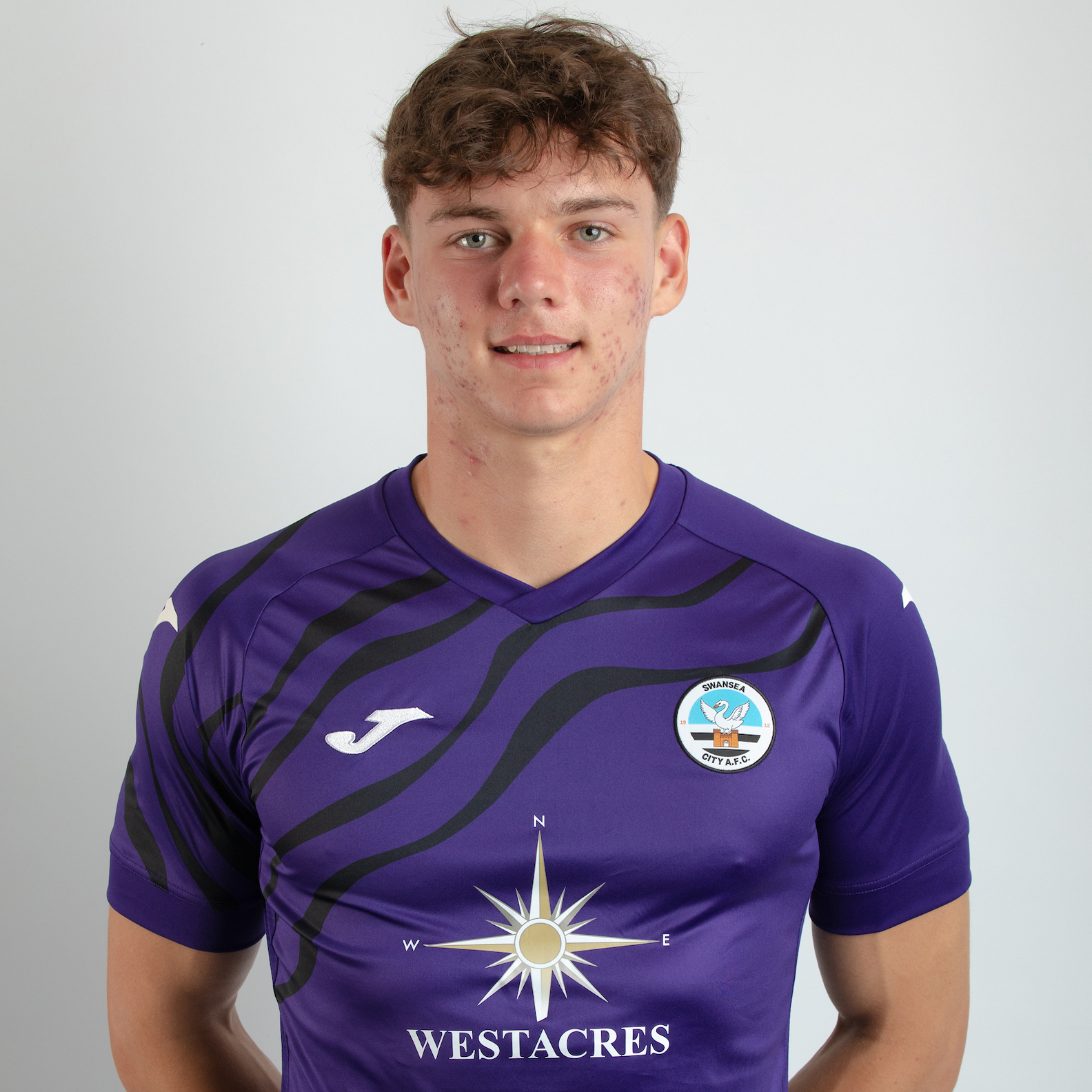 Evan Watts was delighted to return to the pitch for the first time in three years, making his comeback from a long-term injury in Swansea City Under-18s trip to Arsenal Under-18s.
Watts suffered injuries to both knees that saw him sidelined for a significant period of time, and there were some doubts as to whether he may ever return.
But after multiple surgeries and countless rehab sessions, Watts finally got back out onto the pitch ahead of the 2022-23 season.
Watts was delighted to be able to get back to doing what he loves and was thankful for the people who helped him to get to this position.
"I'm chuffed really, it's been a long time coming and it's just nice to be able to get out on the pitch and get some minutes in really, I'm really happy," said Watts.
"It's been massively difficult, really tough. I was told at 14 or 15 years old that I might not play again.
"Nothing really happened, it wasn't a challenge or anything, the only thing we could put it down to really is something genetic.
"It was an injury to the cartilage in my knee basically and I had it in both knees, I've had three operations in total and this MBST treatment in London.
"I've had many setbacks and doubts along the way, quite a few times I thought I wouldn't get out on the pitch again, To step out there again, feel confident in my knee again and have a smile on my face back out on the pitch is so big.
"The support from the club has been massive, Sara the sports therapist has been great with me and just everyone around me, all the staff and all the coaches have been brilliant, also my family have been there with me every step of the way.
"I've been thinking about this moment for the last three years, it seemed like I would get very close and then another setback, so to get over the line and feel the light at the end of the tunnel and kick on from here is really good."