Foundation Premier League Inspires sessions help Iestyn to connect in school
22nd March 2023
Foundation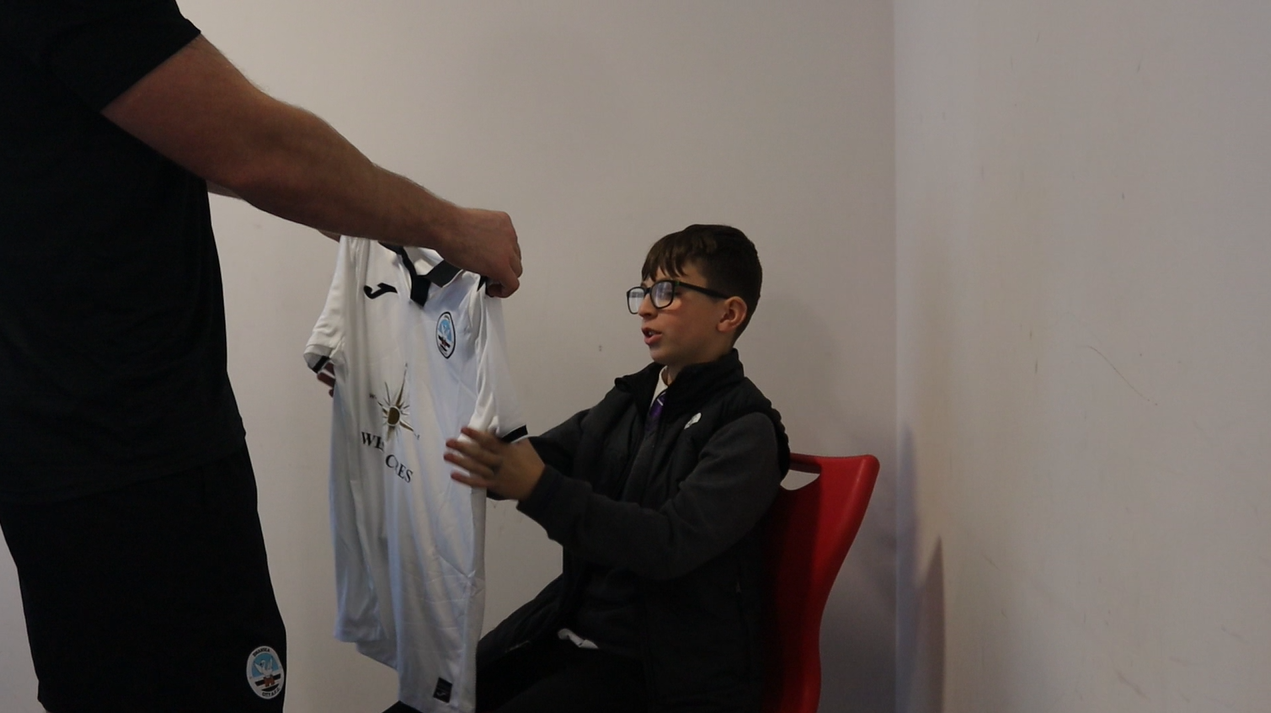 Swansea City AFC Foundation's Premier League Inspires project saw over 250 students from comprehensive schools across south west Wales participate in a health and wellbeing course that encourages young people to develop a healthy lifestyle and relationships that will bring lifelong benefits.
The Premier League Inspires project is a 10-week health and wellbeing course delivered by Foundation staff in schools, and aims to inspire and encourage young people to develop positive and active lifestyles.
In the past 12 months, the Foundation has delivered 300 sessions across the local area, with 68 per cent of participants saying participating had improved their mental wellbeing and 74 per cent of participants saying they developed new skills and knowledge. 
These findings were recorded in the Foundation's Impact Report for the 2021-22 project year, while an independent study put the social value of the Foundation's work to the local community at £16.4million.
You can read more on that feedback HERE.
Iestyn from Ysgol Bae Baglan recently completed the programme, and now feels his has a better understanding of mental health and wellbeing, helping him become more engaged in lessons at school.
"When I'm in normal lessons I don't always get along with the teachers but when I was with Matthew [Jenkins, Premier League Inspires co-ordinator) I could get along with him and bond with him," explained Iestyn.
"I learned that there are good sides and bad sides of mental health and Matthew helped us to develop skills that can help maintain our mental health.
"I enjoyed the topics in the lessons, as well as being able to take part in activities like football and be with other people from school."
Throughout the programme Iestyn's confidence grew and he developed into a key voice within the group; engaging in lessons, making friends and generally becoming more involved and helping others get the most out of the course.
"Iestyn has been fantastic in the sessions," said Jenkins.
"He became a bit of a leader and made sure that everyone was getting their work done.
"I think he saw the value in the course and in the practical elements of the course and I think that he was really pushing to make sure everyone got something out of the course.
"Staff told me that he struggled to engage in lessons, but he was great in my sessions and I think he really showed that a different environment can benefit young people."