Freddie Woodman | Kaizen, the All Blacks and taking life five minutes at a time
16th January 2021
First team
In many ways, Freddie Woodman is not your average footballer or goalkeeper.
That is clear enough from his performances on the field.
He - as well as those in front of him - have  helped Swansea amass the best defensive record in English professional football so far this season.
At the time of writing, he has conceded just 14 goals in all competitions, and kept 14 clean sheets in 24 appearances.
He has saved four of the seven penalties he has faced in a Swansea shirt, a success rate of 57 per cent when locking horns with opponents from the spot.
But it's not just about performances on the field.
The 23-year-old is as driven off the pitch as he is on it. No matter which of his numerous hobbies he is partaking in, Woodman is always seeking to make the most of all parts of his experience of life. To say he is eager to learn is an understatement.
It ranges from hoovering up any number of books about the great and the good from the wide world of sports, to making use of the expertise of a man who was a key figure in the development of England rugby star Jonny Wilkinson, and who held roles with the Wales and British & Irish Lions.
It includes seeking out the best coffee places he can visit to focus his mind on a match morning, trying to be top dog in an in-house darts competition, trying to land the biggest catch when fishing with his cousin.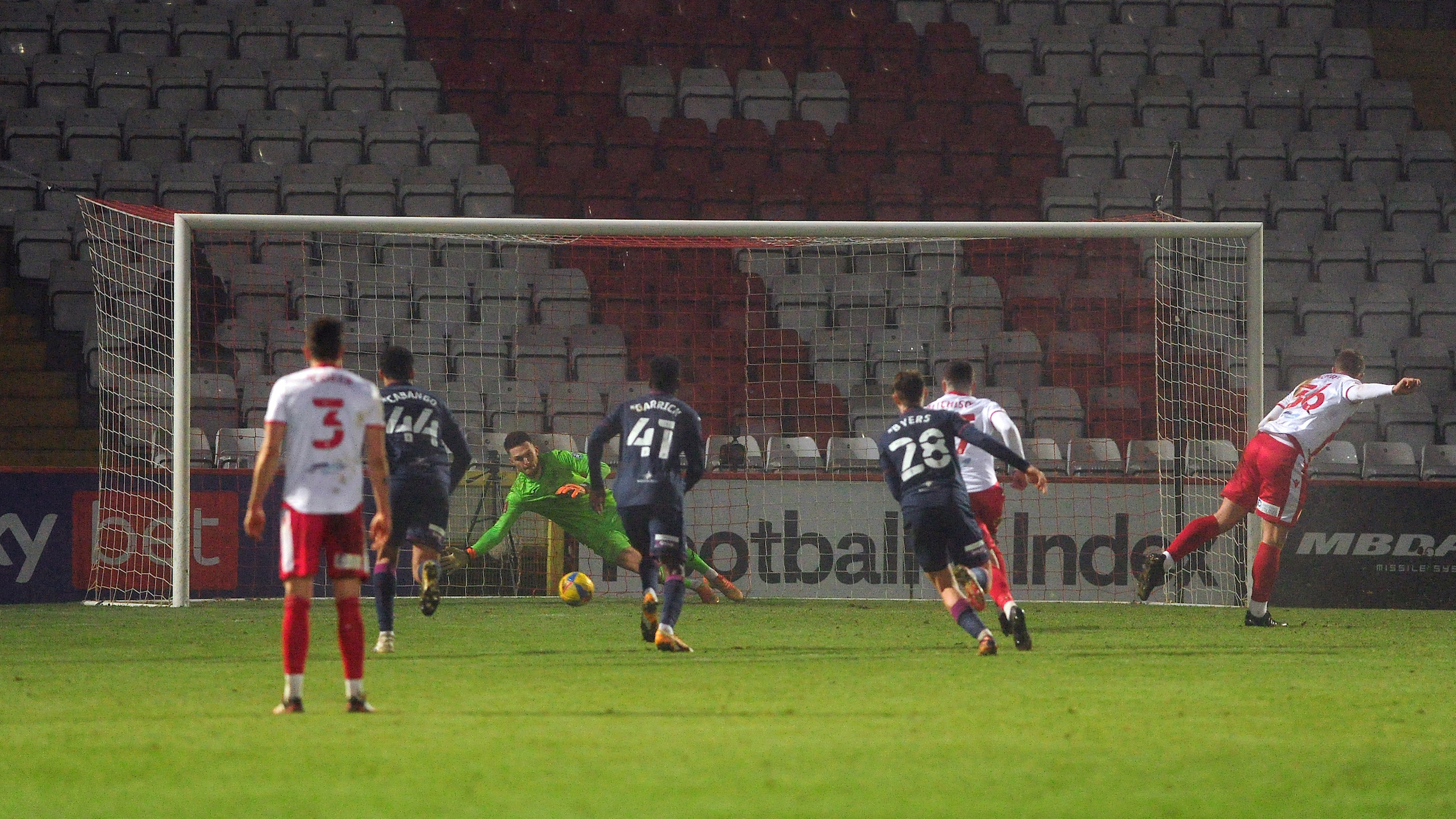 In short, Woodman is a man who likes to keep himself and his mind busy and occupied, absorbing all lessons before looking to see where he can apply them in his make-up as a player and a person.
He is relaxed and thoughtful throughout this interview, but there is an underlying focus that is impossible to miss.
It is telling that when we talk about the books he has been reading, he immediately highlights one that has also had a profound impact on his approach to playing. Lessons have been taken on board, then adapted into his own situation.
"I really enjoyed the book about the All Blacks; 'Legacy'. Someone gave that to me at the age of 16, I had picked up a bad injury and was told reading would help me pass the time," he says.
"That was the first one I read, and the first thing that struck me was the culture of Maori people, and of the All Blacks.
"It goes on to talk about lessons in life, there are so many things you can relate to your own life. It has stuck with me, and I've read it five or six times.
"You have all these great athletes and players, like Dan Carter and Richie McCaw, and you can learn from the values they follow.
"It has made them one of the best sports teams in the world. I have taken things from it myself.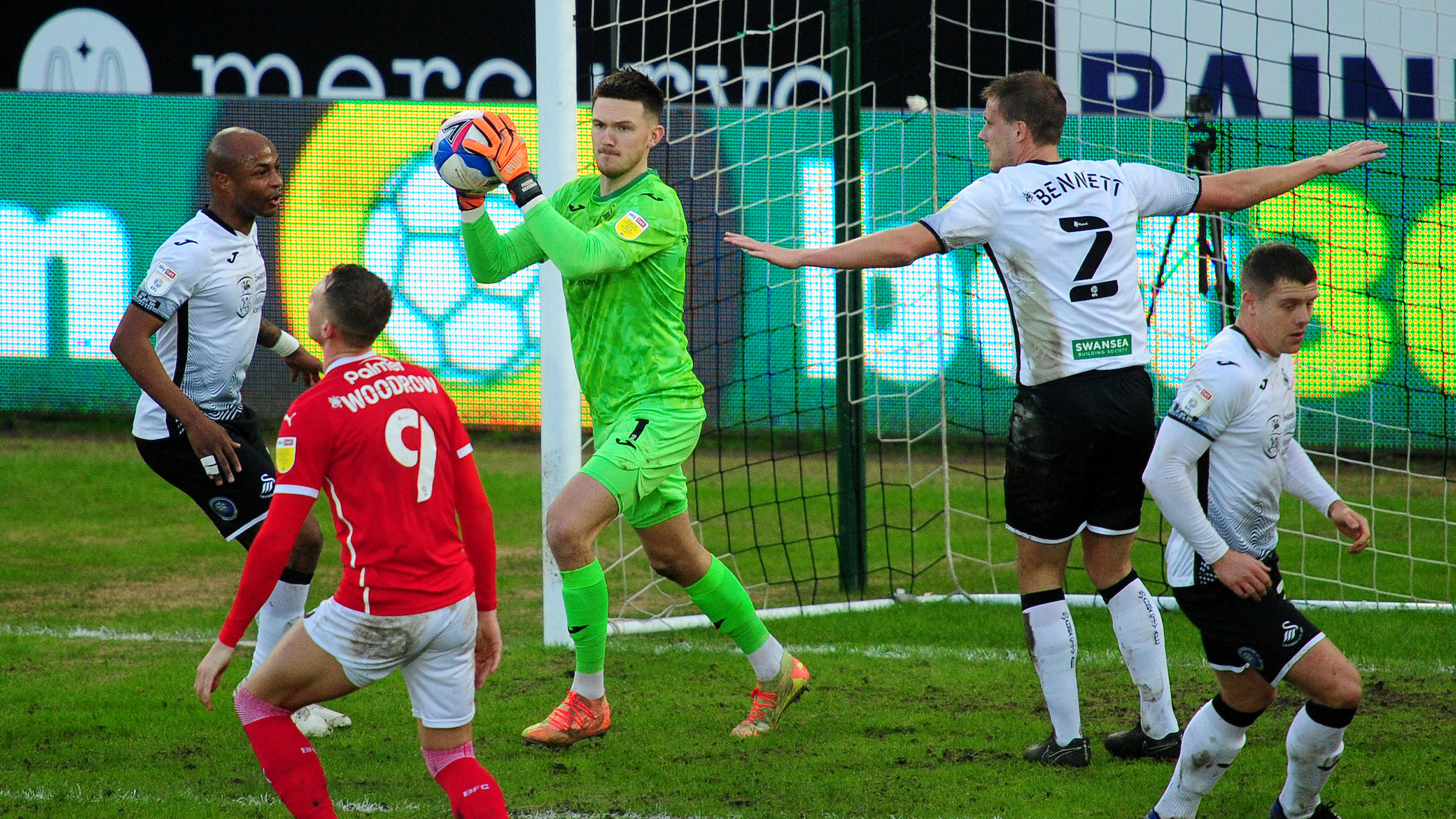 "They talk a lot about Kaizen, which is Japanese for the pursuit of continuous improvement. There's that theme of no-one looking after the All Blacks, the All Blacks look after themselves.
"They tidy up after themselves, they are the right professional on and off the pitch. It's about staying on the top of your game, but it also talks about there being a time to change your game.
"I found that weird at first, but it's definitely true. I read Carter and McCaw's books after that, I'm a bit obsessed with them.
"They have brilliant basics, and whatever you do in life, if you have that you can get to the top of your profession.
"If you do those fundamental things, you do them to your best. It's like when they talk about sweeping the sheds – cleaning the dressing room. You should do it the best you can.
"I could go on and on about them, but I love anything that is an insight into cultures, into values and sports teams. No one size fits all, everyone has different ways of doing things."
Sporting excellence is of particular fascination to Woodman. He lists books about Ayrton Senna and the boxing quartet of Sugar Ray Leonard, Marvin Hagler, Roberto Duran and Thomas Hearns as having left their mark.
And it's not just the All Blacks who have caught his eye with their ability to stay on top. We are speaking just a couple of days after Lewis Hamilton has sealed a joint-record seventh Formula One world title, and Woodman is in awe of the consistent brilliance that has yielded such success for the Briton and his Mercedes team.
"I read a book about Ayrton Senna, and what an incredible guy he was. I like watching Formula One, and if you look at Lewis Hamilton and Mercedes, I am fascinated by them too," adds Woodman.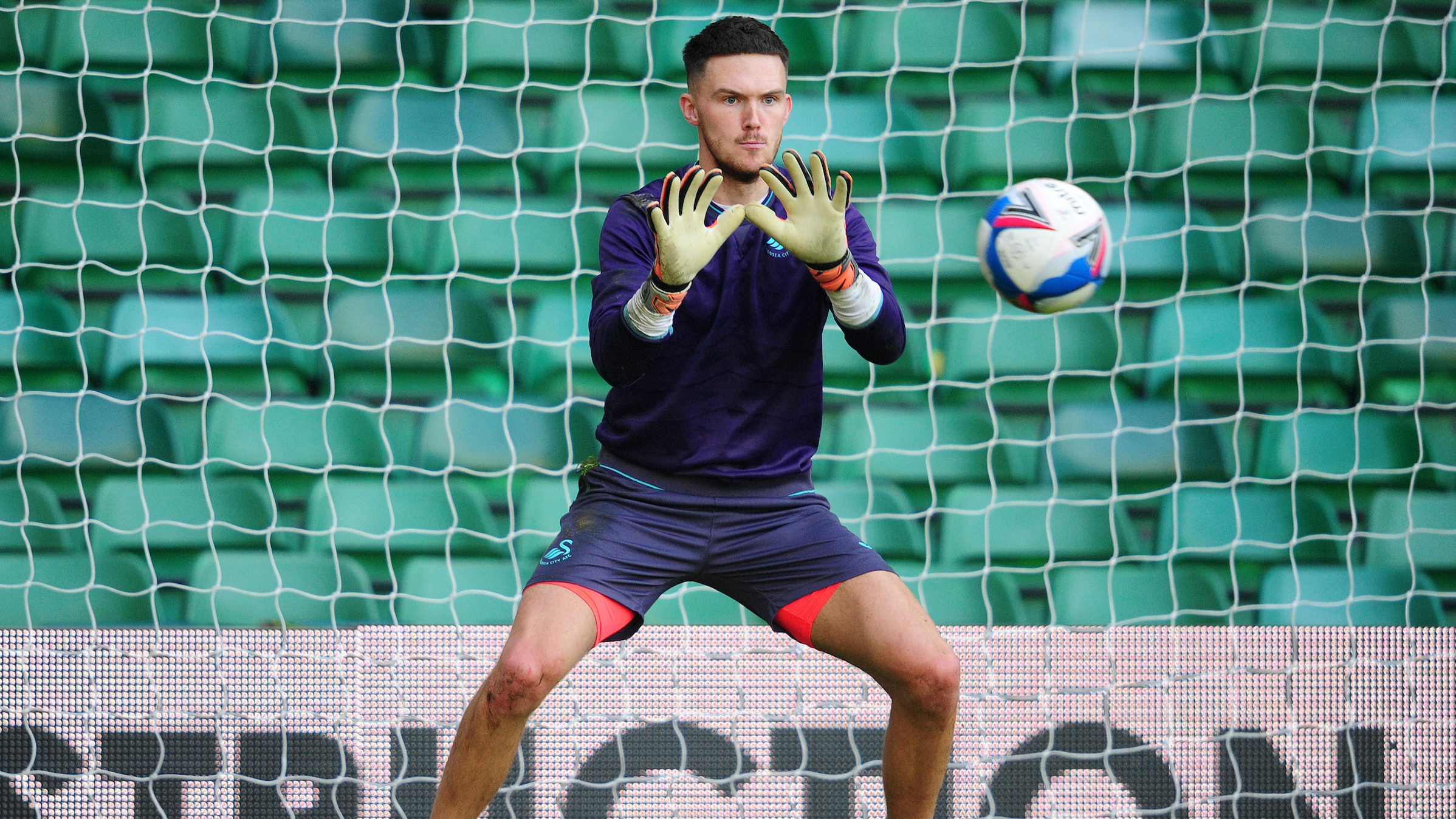 "Just look at that sustained excellence where they have been dominant for so long. That culture, that humility to keep working hard, to never take any short cuts. I admire that.
"Hamilton deserves so much credit, he's a serial winner. I think he and the organisation deserve so much respect, to be successful for so long is remarkable."
You may be reading this and wondering quite what the All Blacks and Lewis Hamilton have to do with Swansea City, but it's what Woodman takes from their examples that underpins their significance.
Similarly, from a young age, he was not afraid to make use of the talents of performance psychologist Steve Black in developing his mental approach to his game.
Black, as mentioned above, worked with Rugby World Cup winner Wilkinson, as well as the Wales and Lions set-ups, and was very much a man ahead of his time in an era where the merits of sports psychology were largely ignored or occasionally scoffed at.
"One big bit of advice I got given by Steve was to play the game in five-minute segments. To concentrate for 90 minutes is not easy, but to break it down is easier," says Woodman.
"If something good happens, just move on to the next five minutes. If something bad happens, just get to the next five minutes and put it behind me.
"People probably see me looking at the clock in games, and that's why. I'm just seeing where I am to the next five minutes.
"I live my life a bit like that I suppose. But Steve Black told me that, I spent a lot of time with Blackie and he is such a fascinating human being.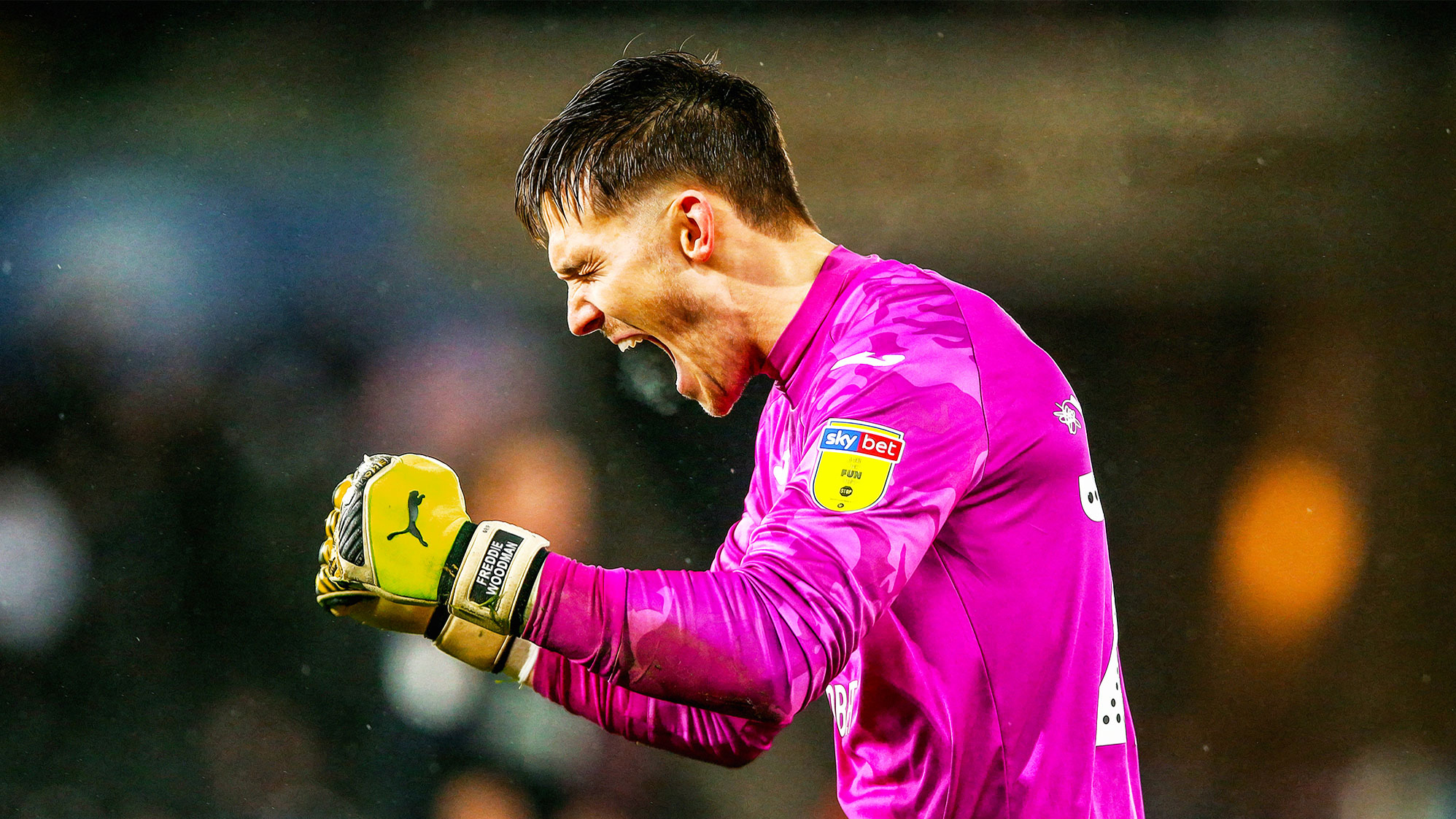 "I knew he was with Wales and the British and Irish Lions in rugby, and I knew him through my time at Newcastle United and his time working with Jonny Wilkinson.
"I went to meet him once for a coffee, I thought it would be 20 minutes, but we were there for four-and-a-half hours.
"The knowledge he has is incredible. It was amazing and I learnt so much, it was he who told me to read the All Blacks book.
"I've kept a lot of advice he gave me. I met him through a guy called Eddie Jennings at Puma, and he suggested I sit down with him.
"I did my research on him, and we went on to meet on a regular basis. We used to go to the garden centre in Newcastle and have a coffee at 3pm. I would walk away thinking I was the best goalkeeper in the world. He does that to you.
"We are still in touch, he is very, very busy, but I get messages and he is a very kind man.
"I remember telling my mother I was going to meet him, and she was wondering why I was going to see him. She just said there was nothing wrong with my mind.
"But I came back from meeting him and I was buzzing, and she could sense the energy he had given me.
"She still knows when I am trying something different, and wonders why I do it. But everyone keeps evolving.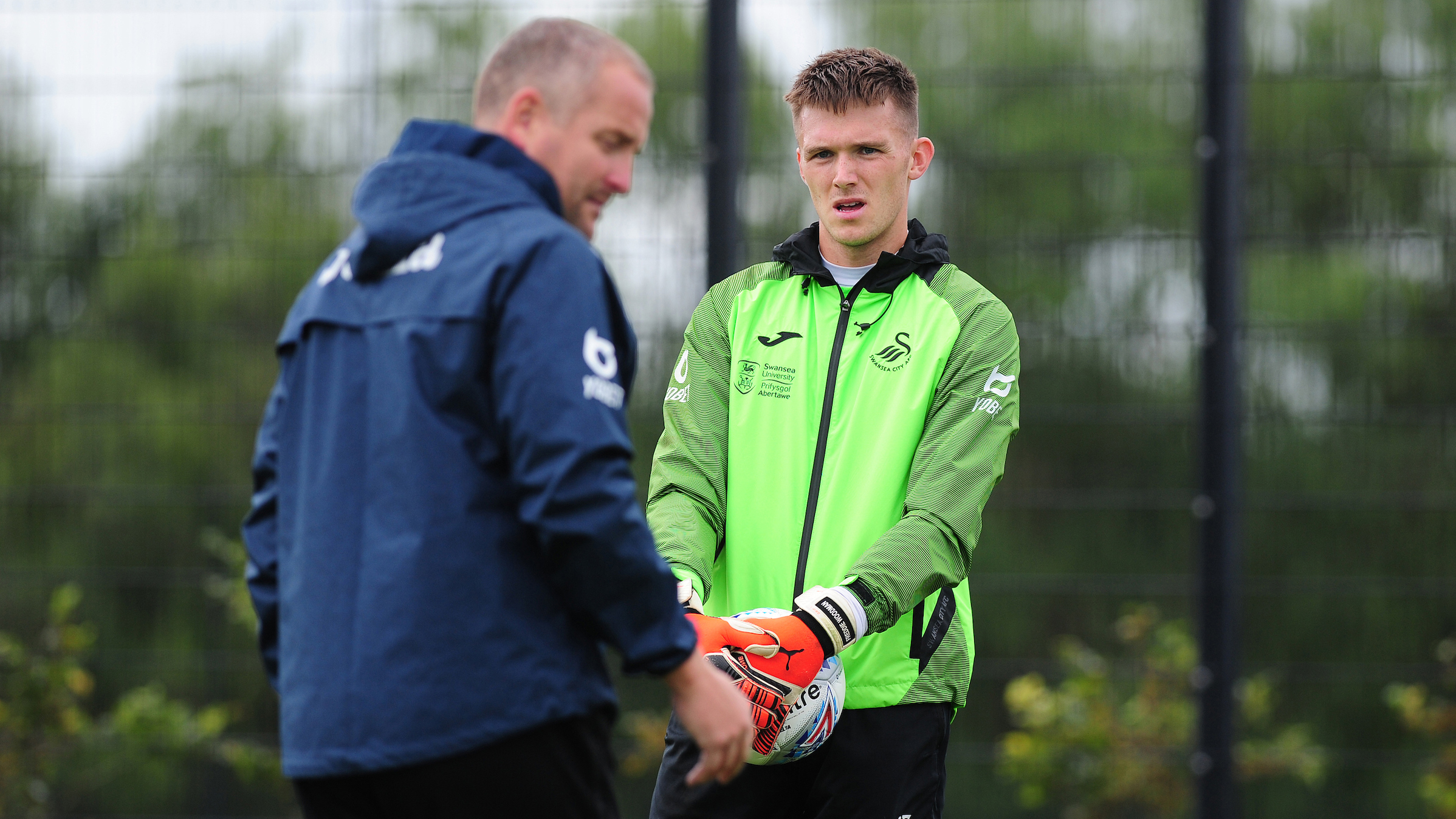 "I am open minded about that. You have to try new things, you can't be set in stone. Try things, have different experiences."
That willingness to embrace different experiences and surroundings has been reflected in how Woodman has come to feel like more than a loan signing at Swansea.
His love of the area – Woodman chuckles when informed that his desire to tell one and all about the beauty of the Gower could land him a tourist board job whenever his football days are over – and keenness to sample what Swansea and the community has to offer, are infectious.
But every bit as key has been the working environment he has found. Woodman previously knew Steve Cooper and Martyn Margetson from the England set-up, and he was desperate to keep working with them having felt he made big strides last term.
"It helps when you come to an area where everyone is so welcoming and the area is beautiful," he said.
"I go down Mumbles, and there's a good coffee shop called The Lookout in Three Cliffs. It's near my house and I tend to go there on the morning of the game, get some fresh air.
"I also want down to Coal Town Coffee in Ammanford and it was excellent. My barber was going to take me there for a coffee brewing experience, but we have not been able to during the pandemic.
"The people down here are great and very friendly.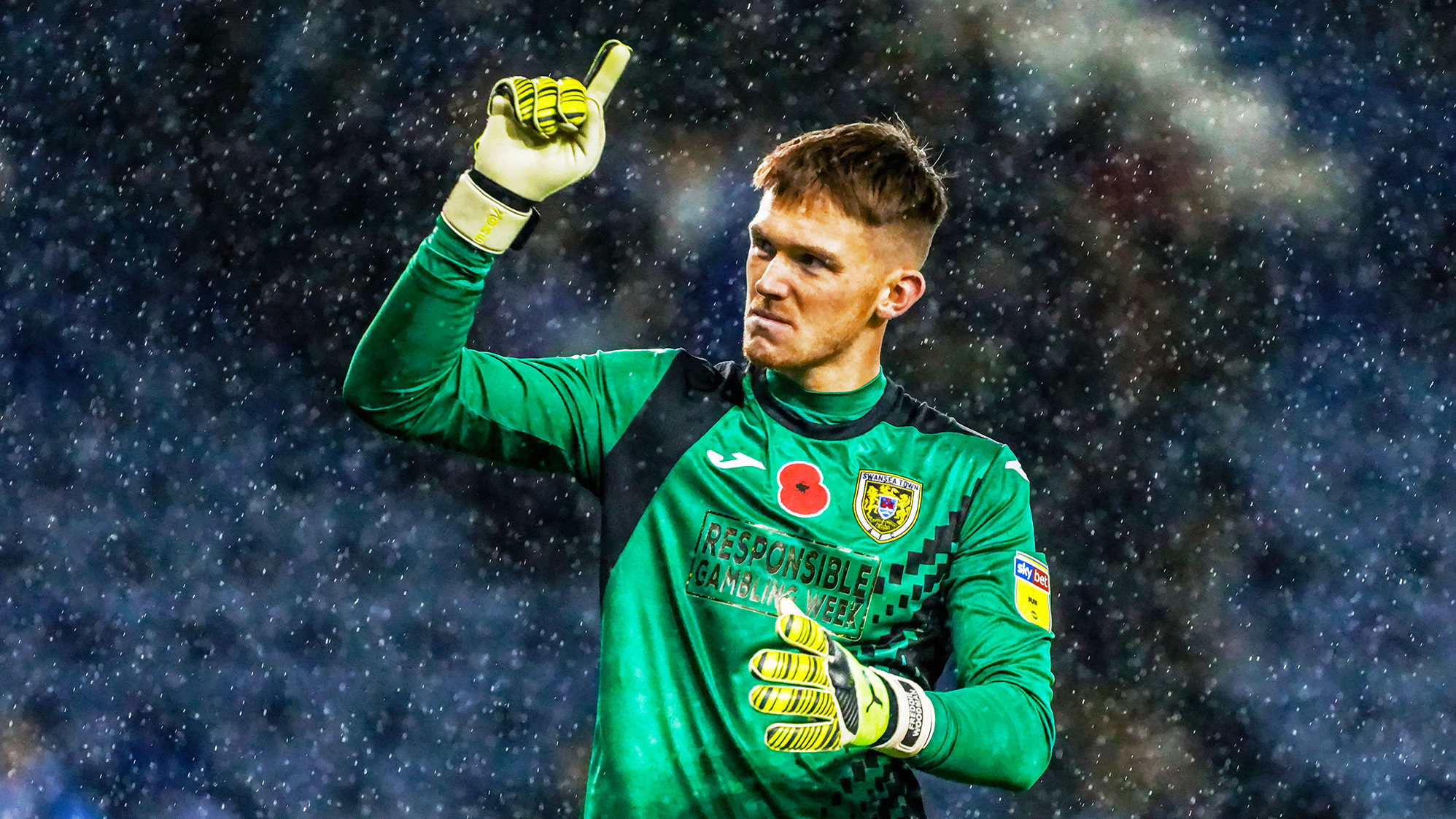 "But it's also about the environment at the club. I love Swansea and this part of the world, but it would not be so good if I was not making the most of the football side because, ultimately, that is what I am here for.
"I am not on holiday, the club have brought me here to do a job and from day one they welcomed me with open arms.
"I have been to other places where I wondered if anyone liked me at all, but I have loved being here.
"From the end of last season, I wanted to come back. The gaffer spoke to me and said he wanted me back, and I was delighted.
"I had interest from other Championship clubs, and one from abroad, but I just told everyone that I had my heart set on coming back to Swansea.
"I was made up when it got sorted. I didn't even move my stuff out of my house, I asked to leave it there as I had a good feeling I would be back. The gamble paid off!
"The big thing for me was how top drawer the gaffer and Martyn Margetson are. I improved so much under them, they are brilliant and to be back into an environment where you feel you are getter better as a player and a person, is great.
"It's like when I talked about Kaizen, constant improvement. I feel I have that here."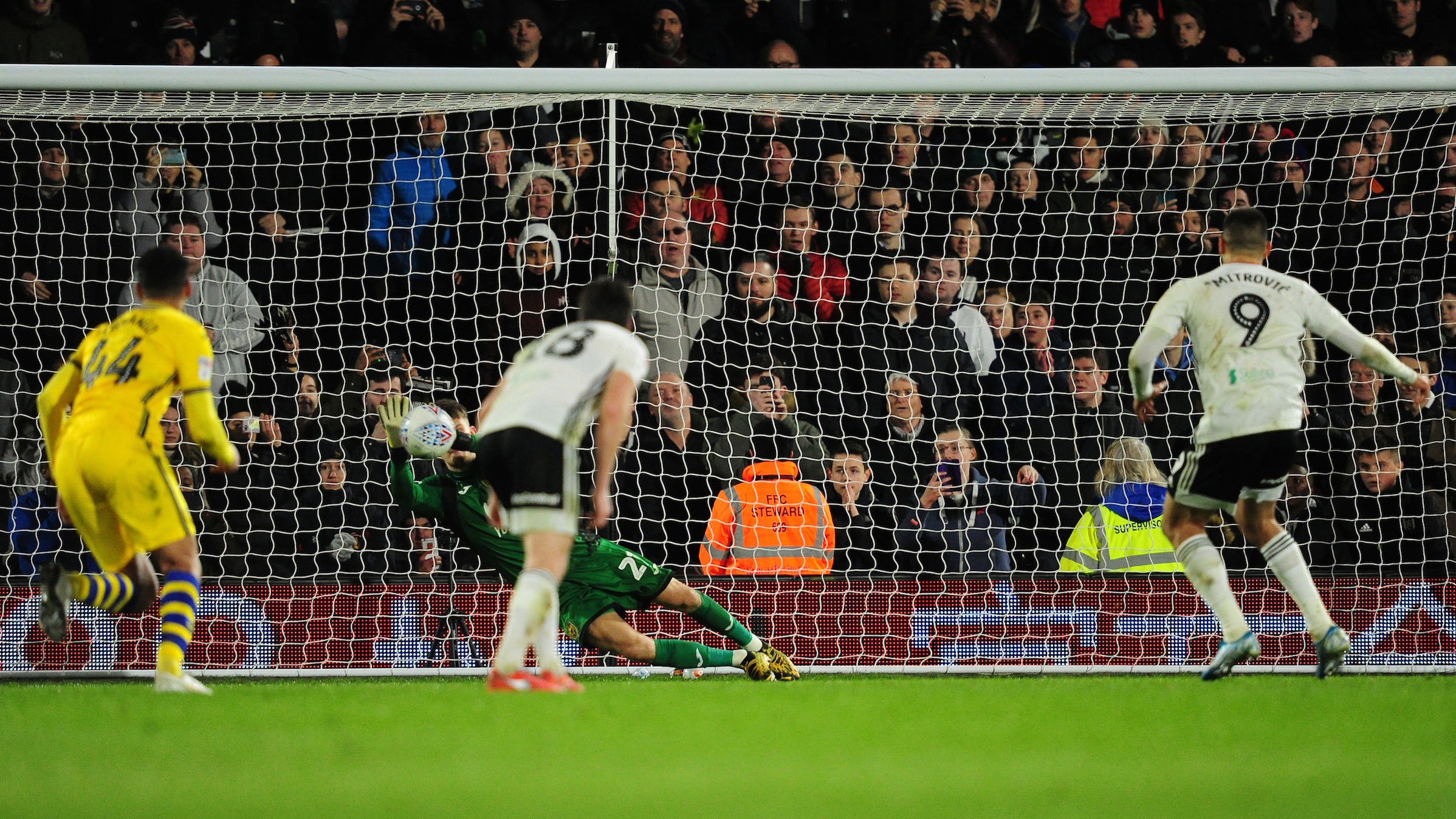 Feeling he had unfinished business with the Swans after a hip injury saw him miss out on the final games of last season and the play-off semi-final meetings with Brentford, Woodman was set on returning to SA1 for the 2020-21 campaign.
He eventually got the move he wanted, sealing a second season-long loan while also putting pen to paper on a long-term deal with parent club Newcastle.
Both deals were big for the Under-20 World Cup winner, but he did leave Cooper and Steve Bruce scratching their heads when they discovered where he was when the contracts were sent on to sign.
That's because when they contacted him they found him on a Surrey lakeside, fishing with his cousin.
"I thought you might ask me about that," says Woodman with a grin beaming across his face.
"My cousin had organised it for us, we had been planning it for a while, and it ended up being the day I signed for the Swans and signed a long-term deal at Newcastle.
"The two gaffers were fuming. I knew the deal would be done around that time, but I got to my cousin's place early and we got to the lake early and set up.
"Then my agent text me and asked how quickly I could get to the offices in London, so I had to ring him and tell him I couldn't get there fast because of where I was.
"The gaffer was asking me what I was playing at, so I ended up getting my phone out and signing it all over that.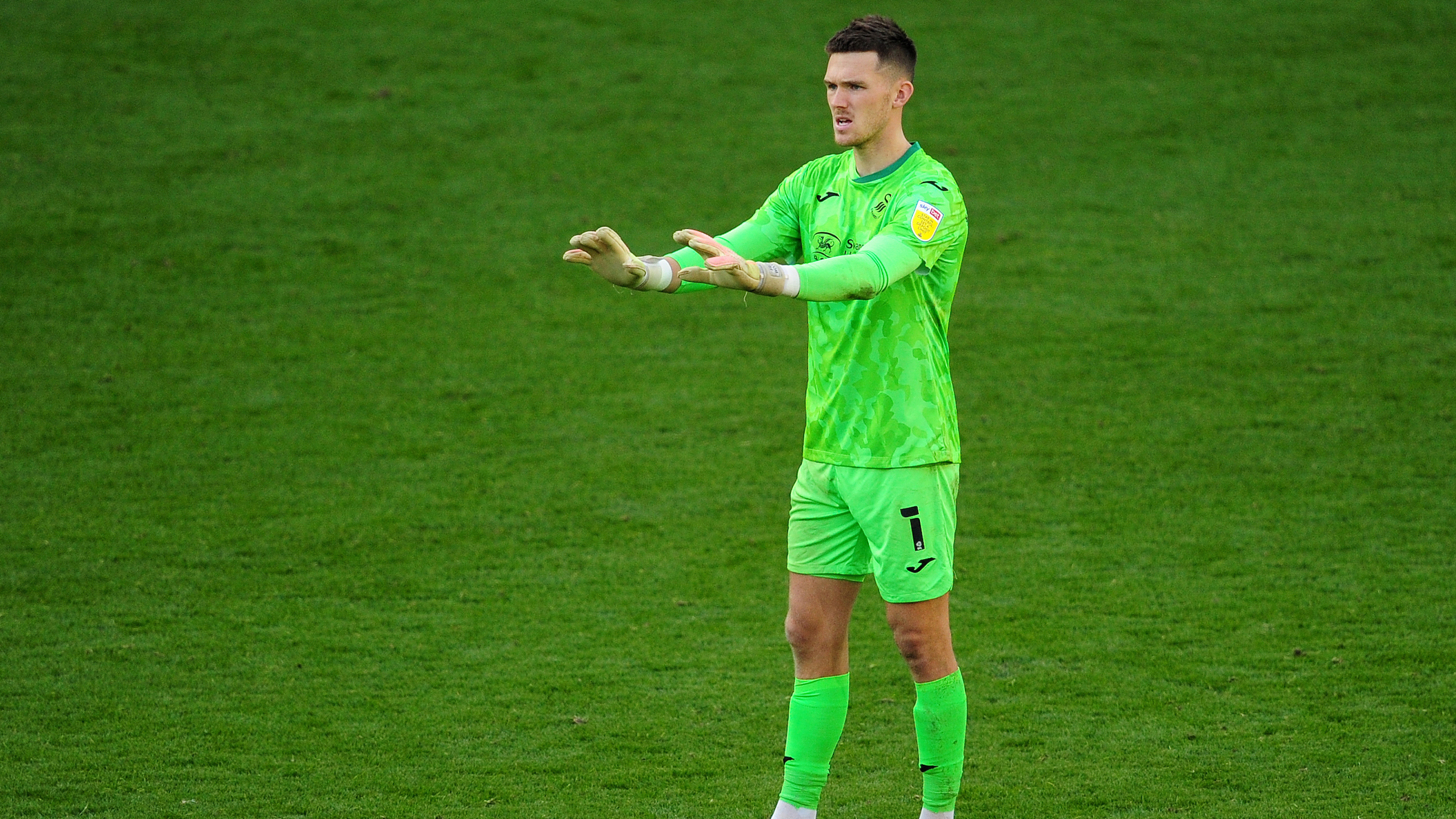 "I also got a catch that day – we were carp fishing – we put back everything we catch, but it was nice to mark the day. I sent the gaffer a picture of it.
"My cousin Nathan was laughing his head off that I had signed two of the biggest deals of my career while stood next to him fishing. He's a great lad and great company."
Woodman has also tried out his angling skills back in Swansea, while he has also taking golf lessons and is part of an impromptu darts league set-up by kitman Mike Eames, which takes places every so often once the players have completed their training commitments for the day.
As you'd imagine, there are no half measures for Woodman there either.
"Yeah, we play darts sometimes. I play golf too, I play off a handicap of 12 although I'm more of a summer golfer," he says.
"I had some lessons up at Glynhir Golf Club with Steve Williams, he's a massive Swans fan too. He was really helpful.
"Joel (Latibeaudiere) plays off nine, Matt Grimes is a good golfer, and Morgan Gibbs-White used to watch golf tutorial videos every time I went in the treatment room as he wanted to learn.
"With the darts, Michael Eames is the main man. Magic Mike, we very rarely beat him.
"We have nicknames for ourselves. Sam Surridge used to be 'The Eagle', so I decided to be 'The Falcon'. Ben Wilmot was 'The Budgie' and Liam Cullen is 'The Claw'. Erwin Mulder was Michael van Erwin!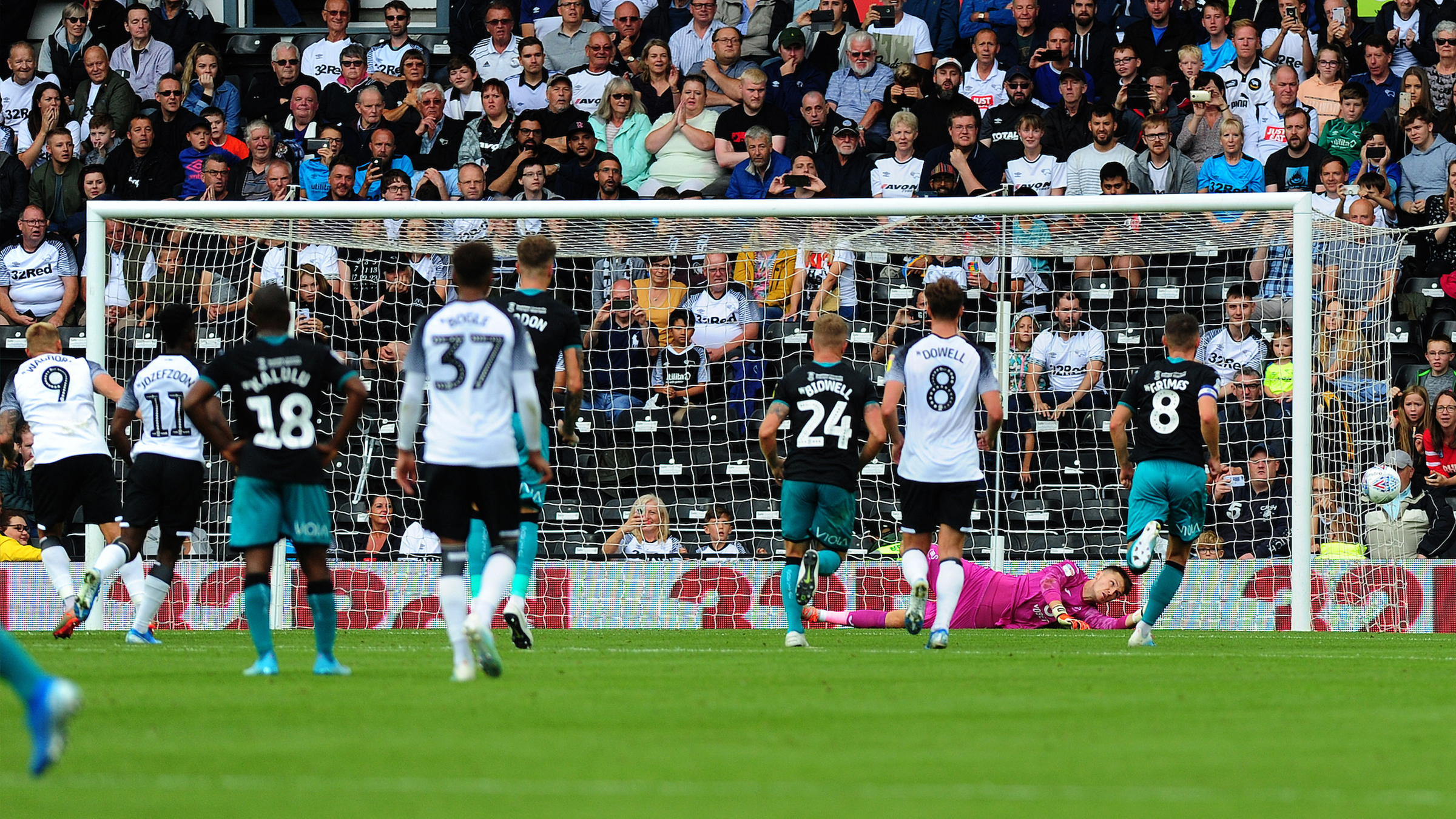 "Mike got me a darts shirt, with Falcon 180 on the back! We have a good laugh, it's great to be able to enjoy each other's company like that.
"I think it's important to get to know people. Football is what we do, but we all have families, friends, hobbies and I think knowing people better brings you closer together."
The bond between the Swans squad has been clear to see this season. Reaching the halfway stage of the season sitting second in the standings, with so few goals conceded and just five defeats is no mean feat.
But Woodman and co know there is an awfully long way to go as the second half of the campaign gets under way against Barnsley tonight.
And, like his head coach, Woodman is loathe to look too far ahead at what could be this season and beyond.
It's all about that ceaseless search for constant improvement.
"I think this season will definitely be about going from game to game and keeping a tight focus. You look at the sheer number of games there are in a short period of time, and you can't afford to be looking too far ahead otherwise things will get away from you," he says.
"I don't think the gaffer and the coaching staff here would ever allow us to do anything like that though. We know we cannot get too far ahead of ourselves, even though we have had a good start.
"In terms of the long term, my answer is very similar. When I was a kid I was always talking about what I wanted to do, and what I would do.
"You know what it's like, you say 'I'm going to play in the Premier League, I'm going to win loads of caps for England'.
"But, as you get older, you realise it does not work like that.
"You have to negotiate each step along the way, you have to keep improving. That's the way you give yourself the best chance of achieving what you want to achieve."
You suspect that final sentence reflects a sentiment the likes of Dan Carter, Richie McCaw and Lewis Hamilton have been more than familiar with.
That search for continuous improvement. Kaizen.