Freddie Woodman | Returning Jack Army can make the difference
20th May 2021
First team
Freddie Woodman has told Swansea City fans they will have a key role to play in Saturday's play-off semi-final second leg against Barnsley.
This weekend's fixture will see a limited attendance of around 3,000 fans as supporters are allowed to attend the Liberty Stadium for the first time since March 2020.
The Swans got their first taste of playing in front of returning spectators at Oakwell in the first leg, where they battled hard to secure a 1-0 victory.
Goalkeeper Woodman, who turned in an outstanding display in south Yorkshire, admitted the presence of fans added an extra edge to the proceedings.
And he cannot wait for the Jack Army to get their chance to create a hostile atmosphere, and roar their side on.
"Coming in on the bus and having their fans shouting at us and all that – it was brilliant," said Woodman.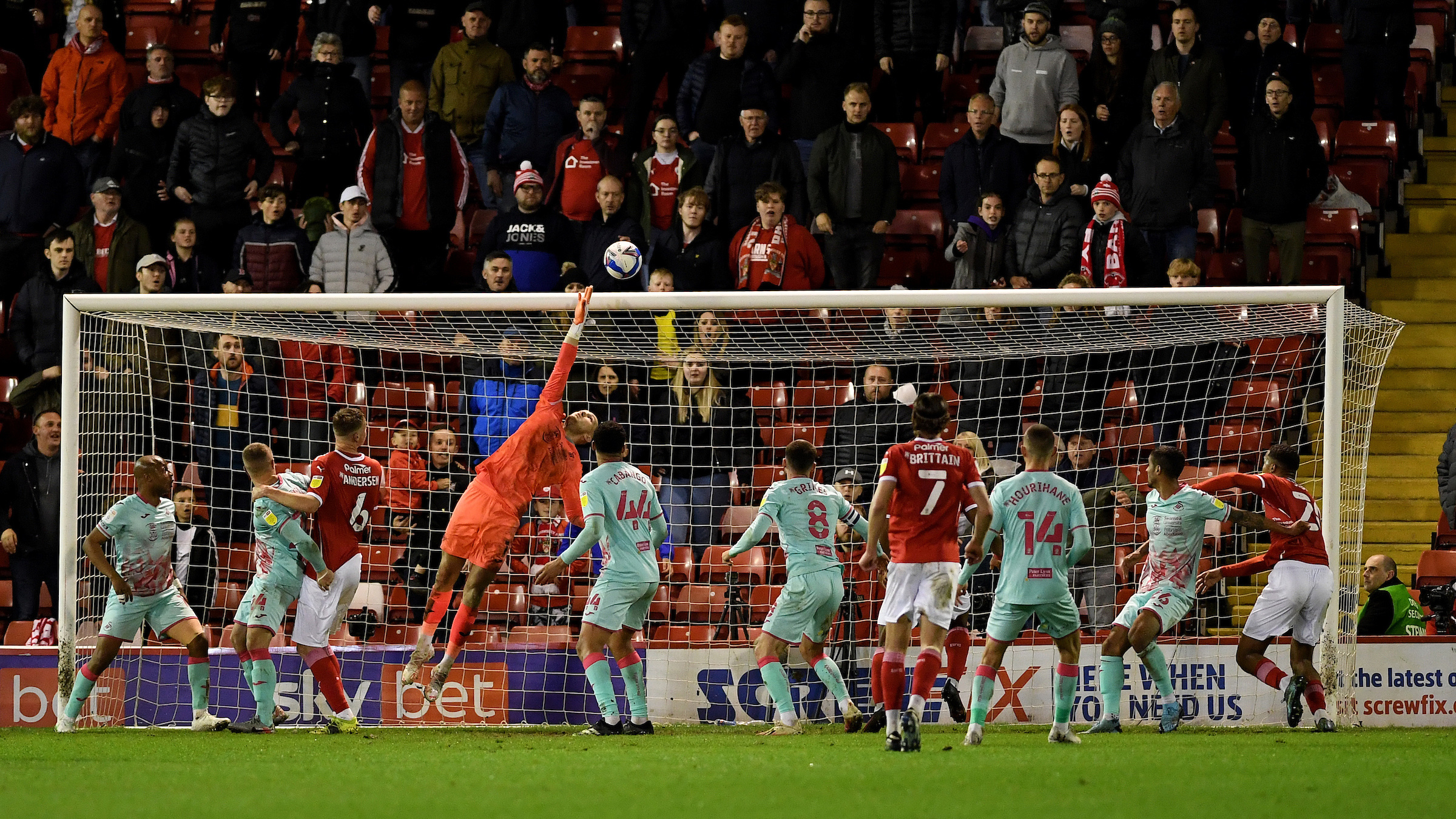 "We were getting booed coming out for the warm-up, and I love that. It's what football is about.
"As a football fan, I'm so excited to get back to the Liberty and I'm sure it will be absolutely rocking.
I'm super excited for it.
"I know they've been supporting us massively from home, and to have them at the Liberty on Saturday for such a big game is massive.
"They're going to play a big part, let's be honest. They'll be cheering us on, defending our goal and attacking the goal with us.
"It's something about the Swansea people – they'll put their heads in where it hurts and put their bodies on the line.
"The club's motto is 'Our Club, Our City', so it will certainly be like that on Saturday."