Garry Monk remembers Besian Idrizaj
15th May 2020
Club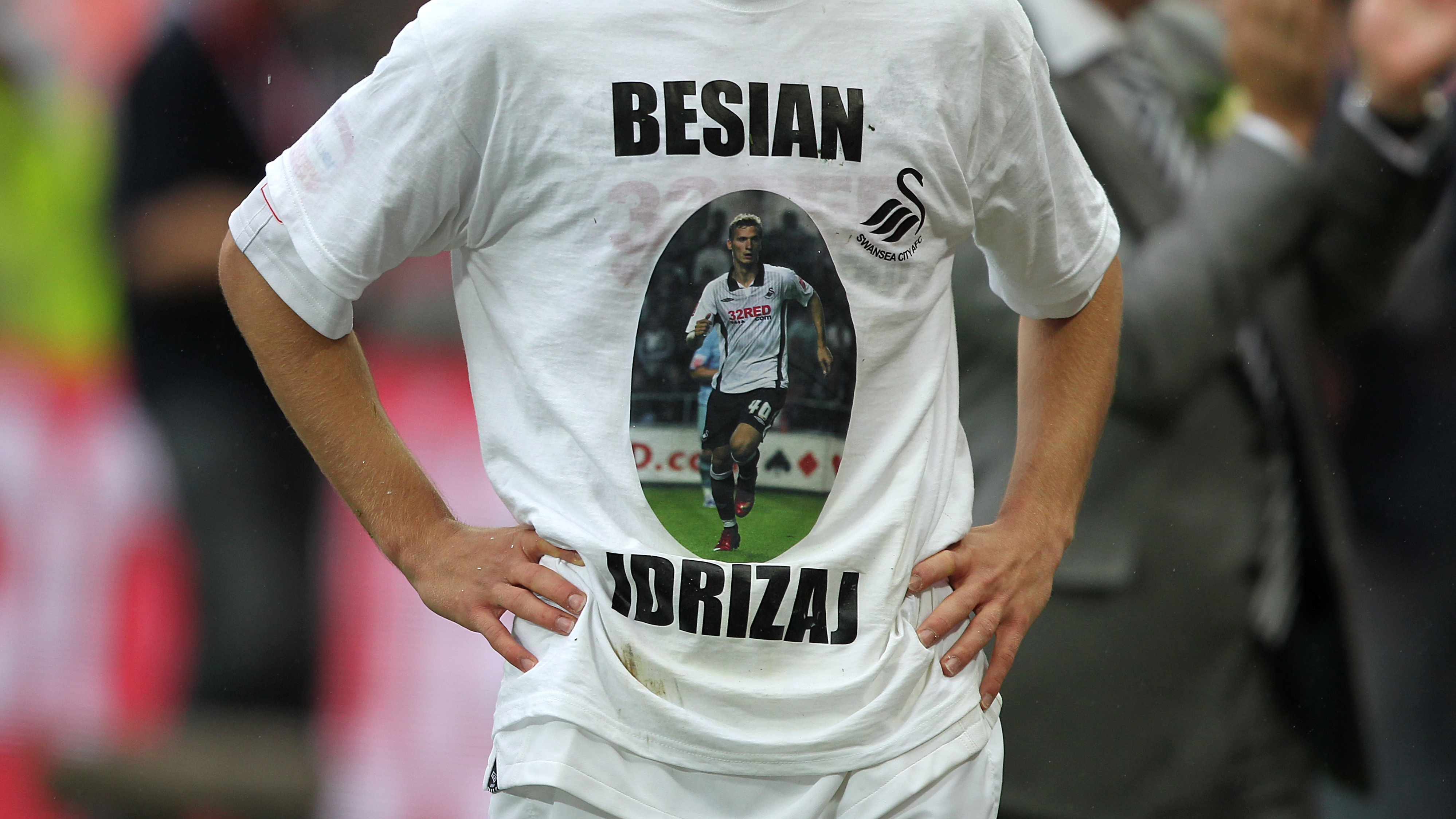 Former Swansea City stalwart Garry Monk still can't believe that striker Besian Idrizaj is no longer with us 10 years after his tragic death.
Monk, now manager at Sheffield Wednesday, was the Swans skipper at the time the devastating news broke that the 22-year-old had died in his sleep at home in Austria just a few weeks after the end of the 2009-10 campaign.
The former central defender and Swans boss admitted that his sad death is still fresh in his memory to this very day.
"I can't believe it's ten years since he passed away,'' confirmed Monk. "It doesn't feel like that – it still feels fresh in the memory.
He's never forgotten though.''
As skipper, Monk had to take the lead in breaking the horrendous news to the rest of the playing squad.
"We wanted to do what we could for the family and as captain I had my role to play. It was very raw, but we wanted to know what the family needed help with.
"We arranged a ceremony outside the stadium with club chaplain Kevin Johns holding a service. The staff and fans needed to come to pay their respects.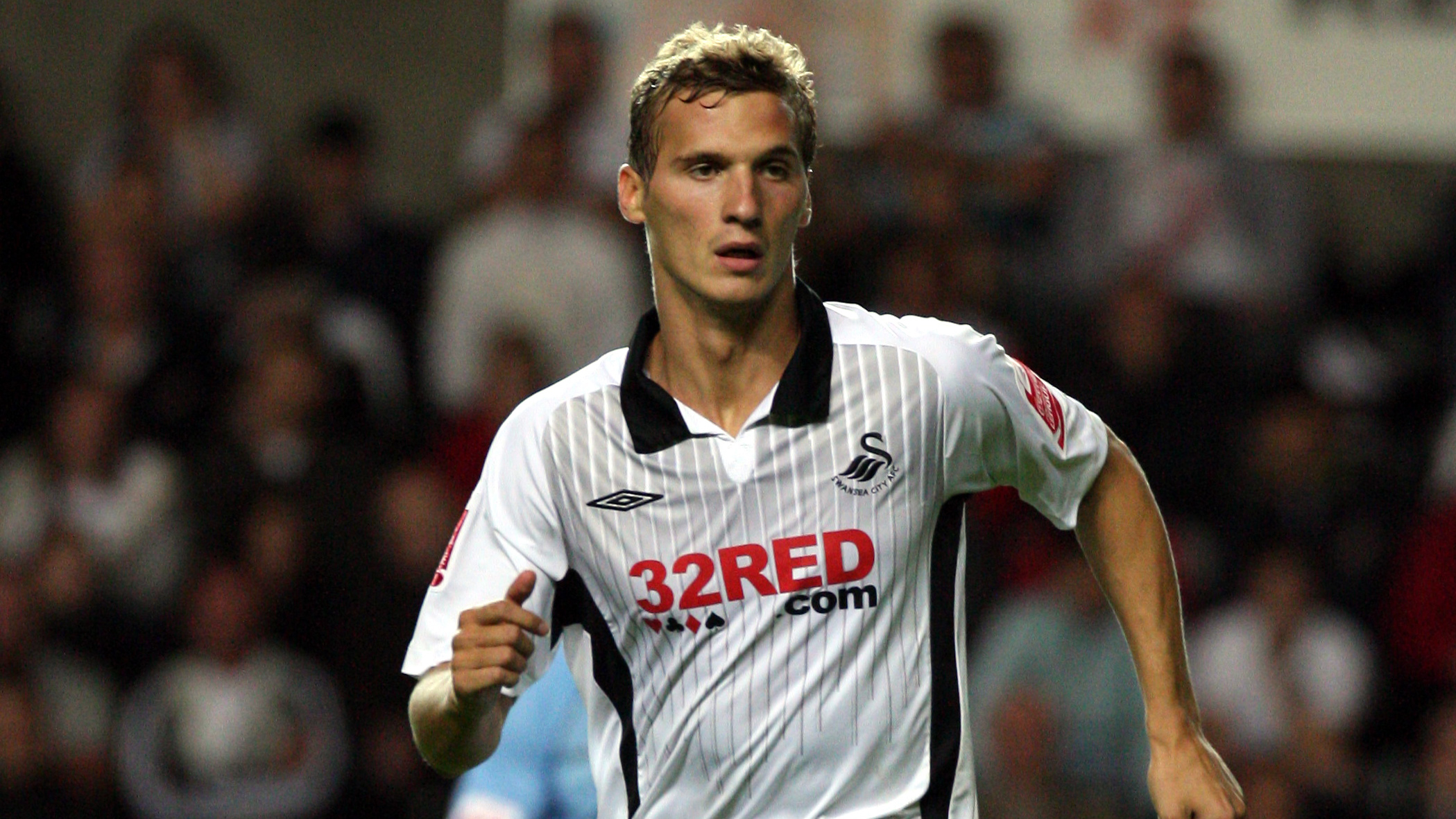 "Shefki Kuqi regarded Besian as his little brother. They were particularly close. I rang Shefki, who was extremely upset. That was a really tough phonecall. I then had to phone the rest of the lads.
"Shefki was already in the mindset of going over to see his family. It was such a difficult thing to deal with. It was devastating – it was so unexpected. He had so much talent. He was a player we looked at as one who would really push on in the following season.
"I can't believe it's 10 years since he passed away. It doesn't feel like that – it still feels fresh in the memory. He's never forgotten though.''
That was clearly evident a year after his passing as the Swans prepared for the biggest game of their lives with the Championship play-off final against Reading at Wembley.
Even with so many distractions, nobody forgot Besian.
"I remember going to Dorian's Heel Bar in town and getting shirts done with his name and face on,'' added Monk.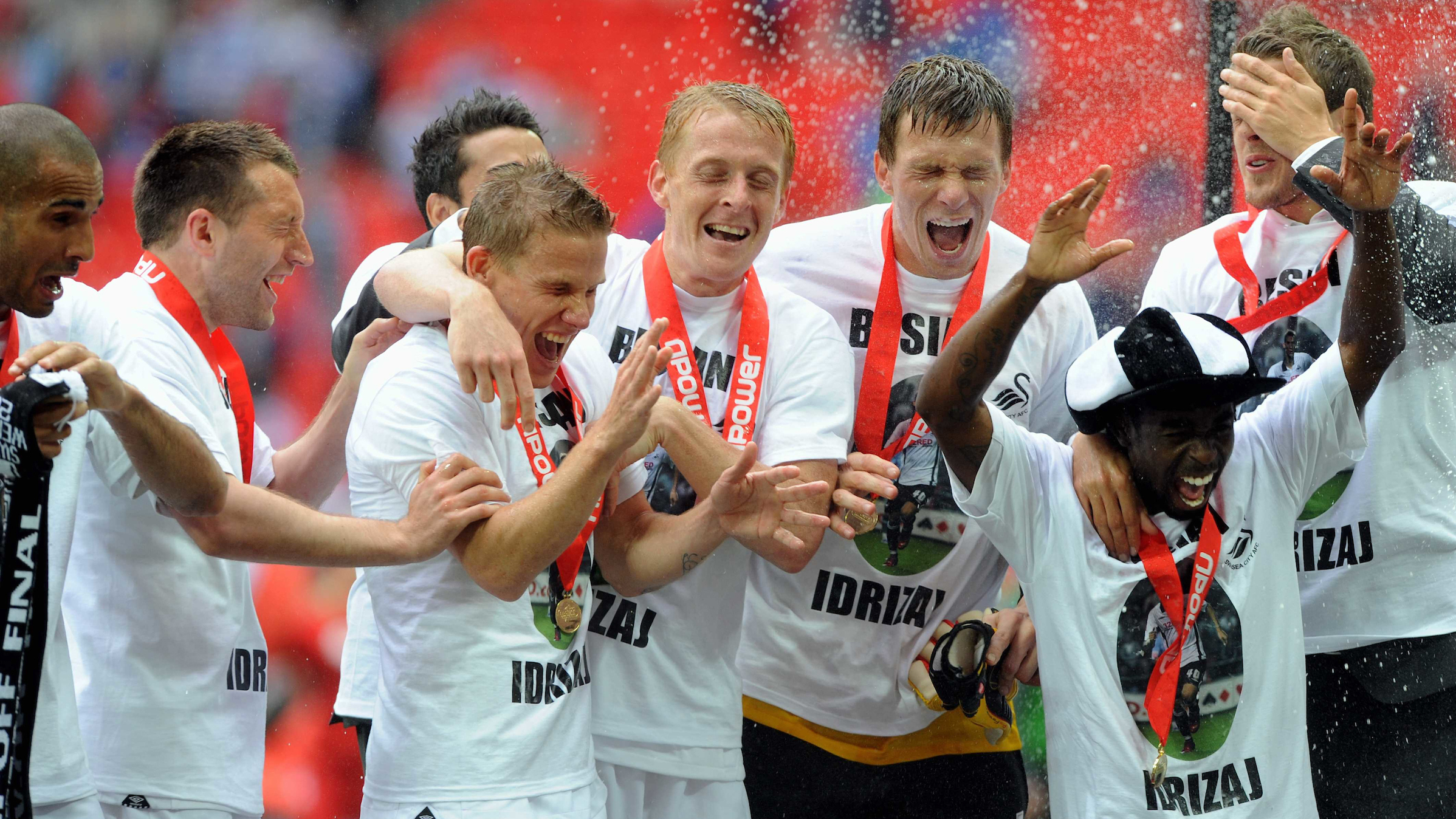 "We were playing the biggest games of our lives. Yes, the focus was on that, but I wanted his family to know that he was still at the forefront of our mind. This was bigger than winning a game to be in the Premier League.
"In the build-up to the game I was thinking about Besian. The game would be broadcast around the world, and I wanted his family to see what we thought of him.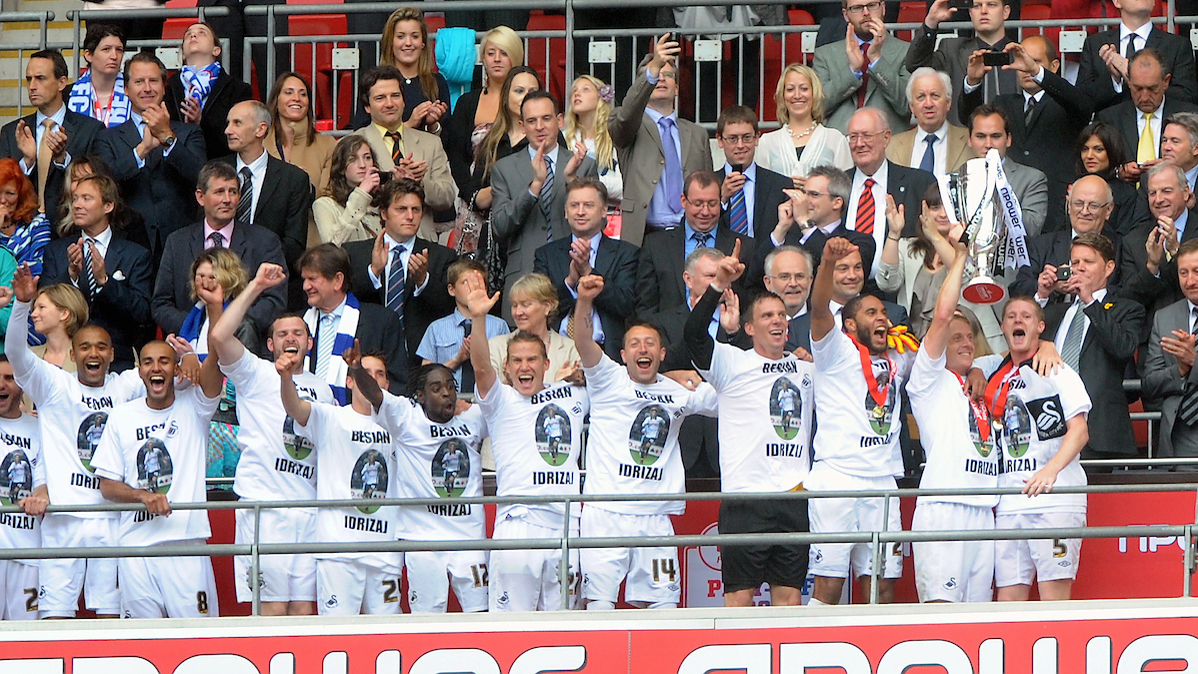 "Everyone wore the shirts when we lifted that trophy because in that moment when we are at a high with success, their son was not forgotten because that's more important than lifting the trophy at Wembley.
"It was the biggest moment I had, but his memory was more important, and he is still sadly missed by so many.''