Geoff Bony | Following in dad's footsteps hard, but not impossible
23rd April 2021
Under-18s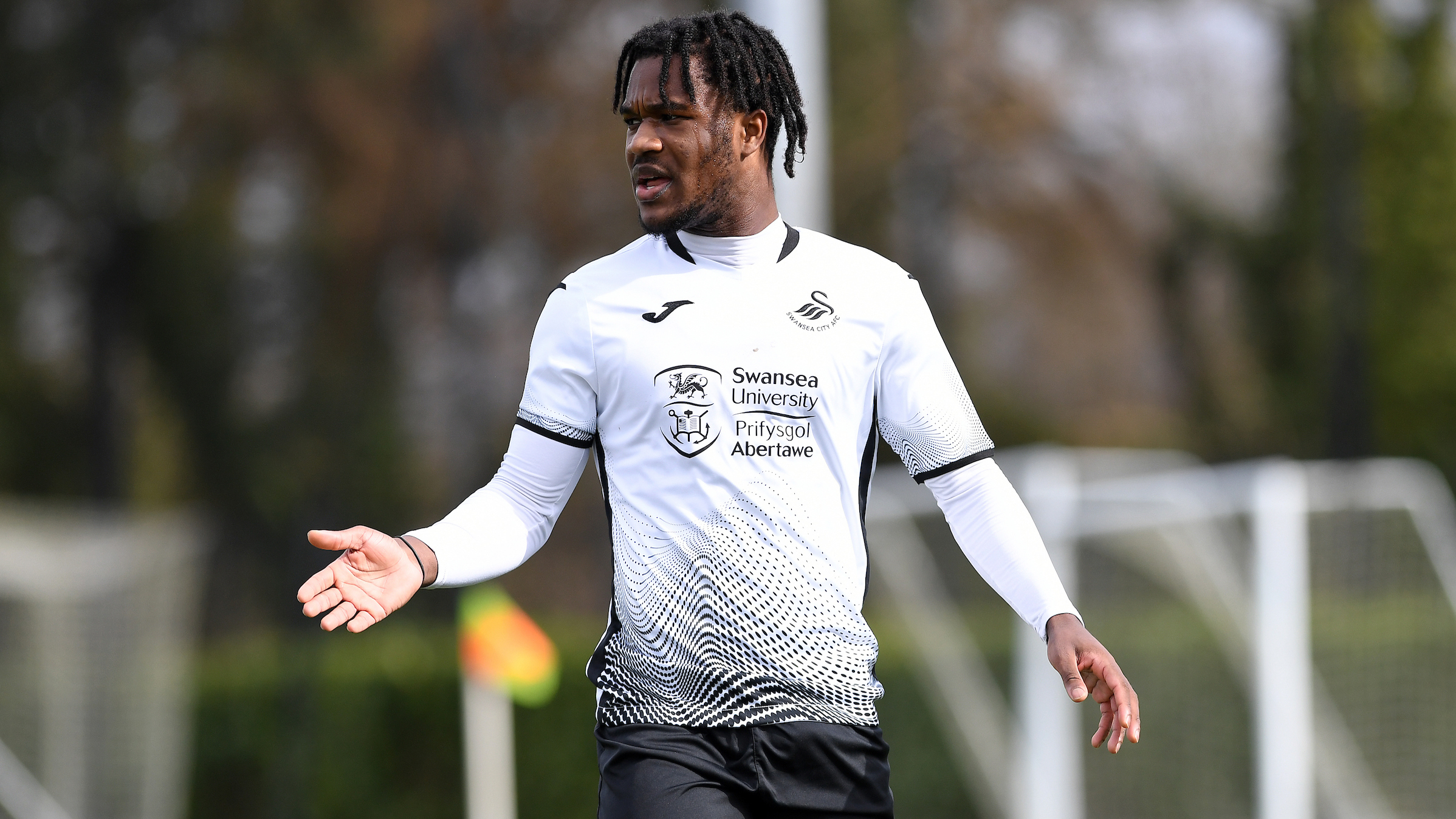 Swansea City Under-18s forward Geoff Bony says that following in the footsteps of father Wilfried will be difficult, but not impossible with the right determination and will to succeed.
Bony Sr left an indelible mark at the Liberty after arriving for a club-record fee of £12million in the summer of 2013.
The Ivorian top-scored during his maiden campaign with 25 goals in all competitions, while he added a further nine the following term before departing for Manchester City in January 2015.
He returned to SA1 for a second spell in August 2017; scoring a further four times before leaving once more in June 2019.
Now, Bony Jr is hopeful that he can follow suit in a few short years' time.
Also in his second stint with the Swans, the 16-year-old has regularly appeared for the under-18s in recent weeks, scoring two goals along the way.
And it is clear that he has inherited the sheer strength and power that his father would regularly demonstrate at the spearhead of Swansea's attack.
Possessing one of the most recognisable surnames in this part of the world, the teenager is well aware of the pressure that places on his young shoulders.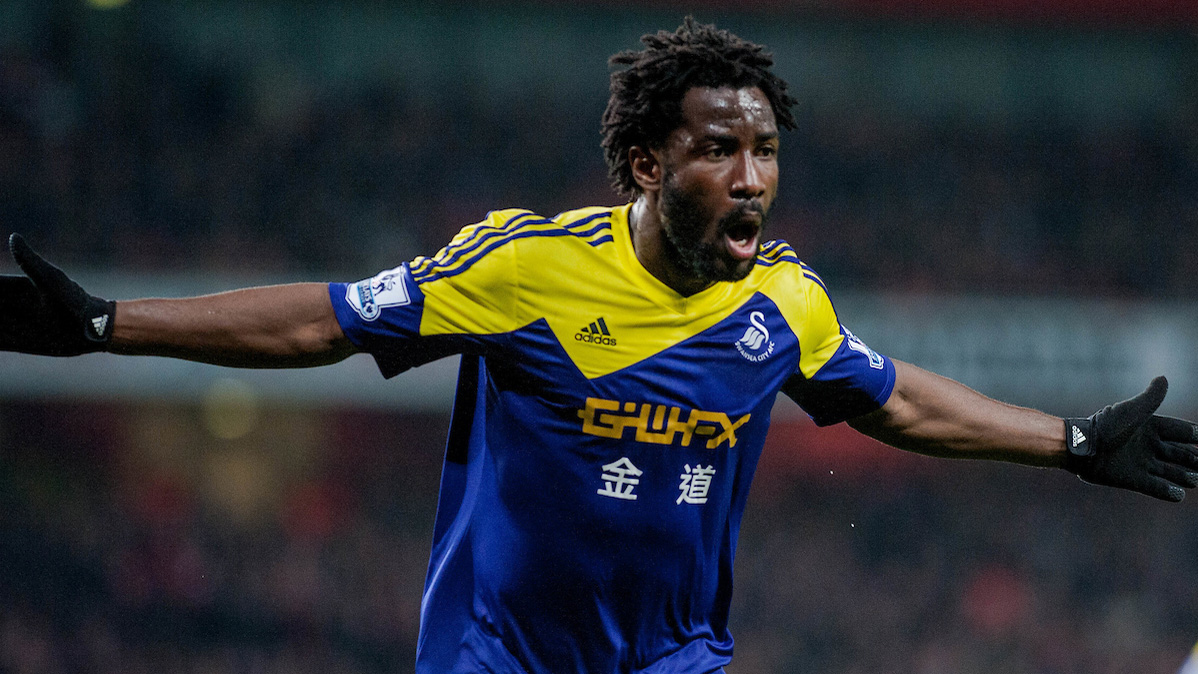 But following important words of wisdom from his father, he believes the task of eventually following in his footsteps is achievable.
"There's a lot of pressure on my shoulders," he said.
"My dad has told me not to look at him or worry about being like him, but just to do my own thing.
"He gives me advice about being strong on the ball, pinning the defenders and making the right runs.
"Also, he taught me that your attitude and respect off the pitch is really important.
"Even if you're at the top, you need to be humble because if not, it will break you down and it will be tough for you to come back.
"Following in his footsteps will definitely be hard with everything he's done in his life, but it's not impossible.
"If I have determination and put the hard work in, I can get there."
Bony will be hoping for another opportunity to lead the line this weekend as the under-18s head to face Hull on Saturday.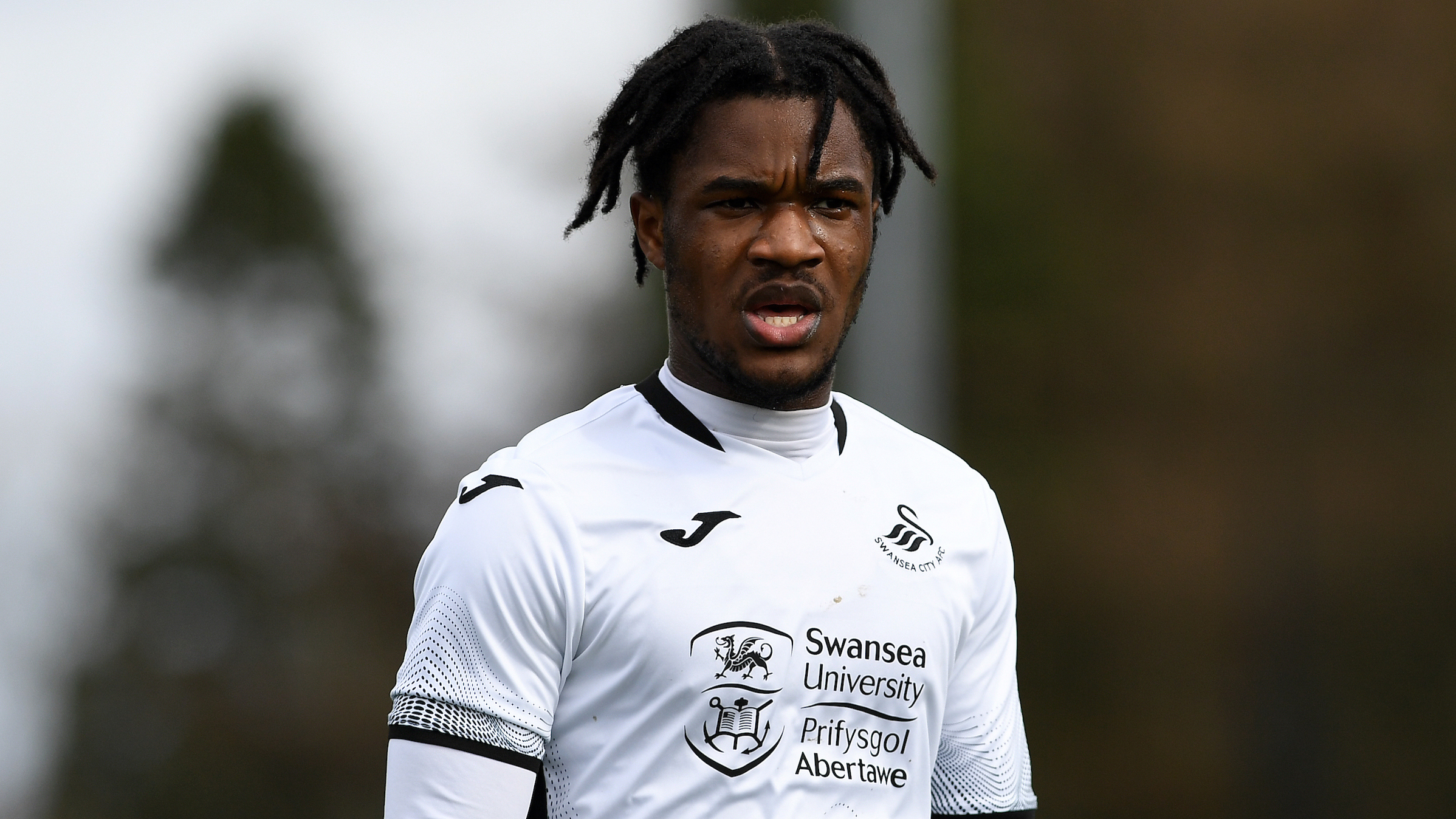 He made an immediate impact from the bench during last weekend's 2-2 draw with Nottingham Forest, scoring the second equaliser within two minutes of his introduction.
The future appears bright for the youngster, who is grateful for the support he has received during his journey with the club.
"It was a good feeling to come off the bench and score against Forest," he added.
"As a striker, you're identified by goals.
"Even if you get two minutes, you must try to make an impact on the game.
"I've needed a bit of time to adjust to this level, but the coaches have helped me a lot.
"I've had so much support from everybody in the academy and the club during my time here.
"I thank them for that because without them, I wouldn't be where I am today."