Gwen Horgan | It's always good to be able to help out the team
22nd March 2023
Ladies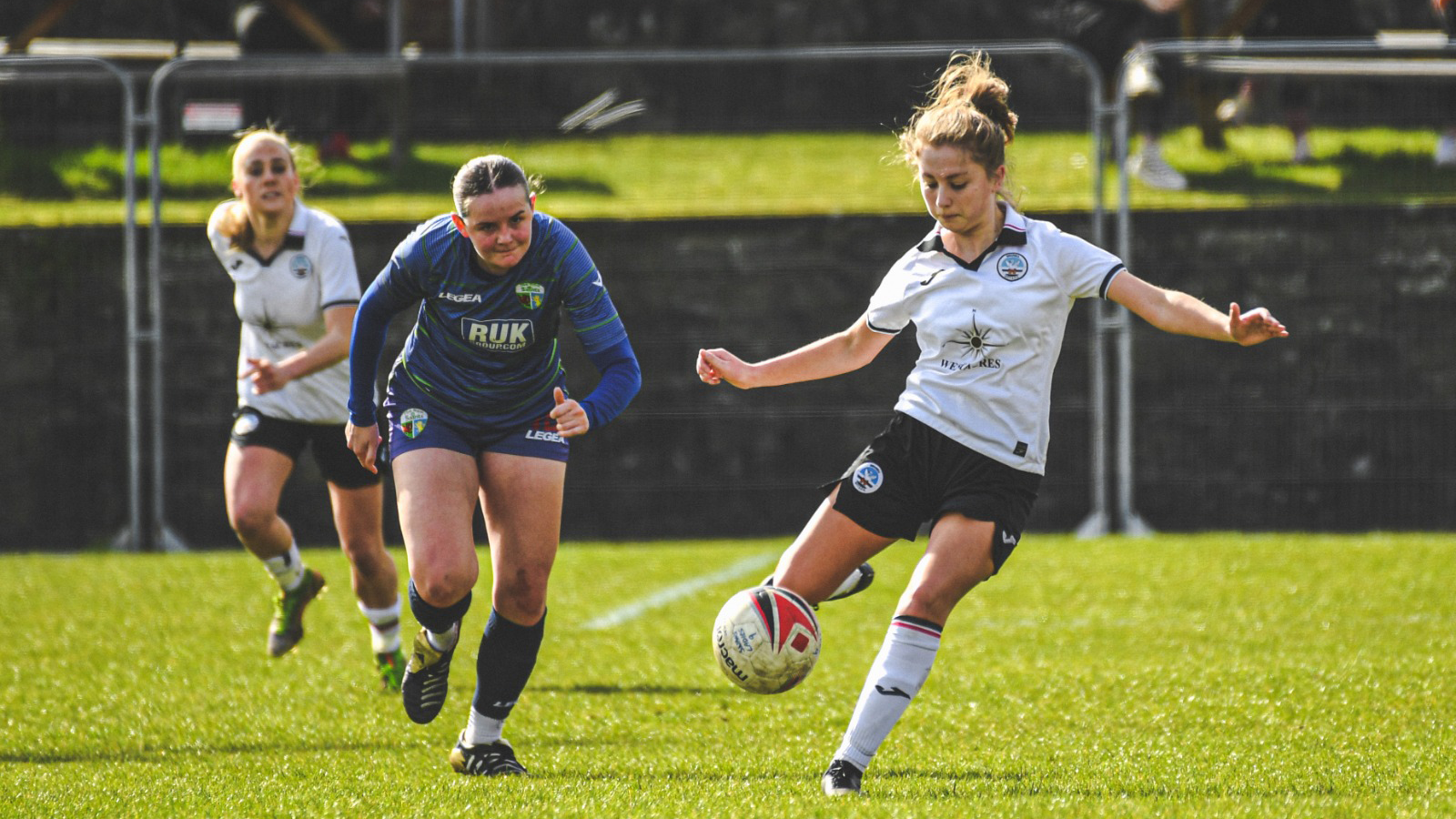 Swansea City Ladies midfielder Gwen Horgan hopes to end the season on a high after helping her side earn a 4-1 win over The New Saints Women in the Genero Adran Premier.
Katy Hosford put the Swans ahead in the first minute of the game, before TNS responded just eight minutes later.
Stacey John-Davis continued her fine form with a double, netting her seventh goal in three games in phase two of the competition, before Monet Legall made it four in the second half, with Horgan assisting the forward.
The 17-year-old midfielder has made back-to-back starts for the second time this season, picking up her fifth assist, and she hopes she can help continue the good form for the remainder of the campaign.
"It's always good to be able to help the team out, scoring goals is what we enjoy doing as a team and for me to get the assist for Monet, I was really happy with that," said Horgan.
"I thought we were much better in our second-half performance than our first, it was a bit scrappy in the first half but we came out on top and I'm really happy with an important three points.
"I hope that I'm starting to establish myself as part of the team, I am still young, and I still have got a lot to learn, I know that, but I'm really enjoying it at the moment.
"I'm enjoying training and every part of being with the team, I just want to carry that into my performances on the pitch and hopefully I have done that.
"It's really important to keep this form going, we've got three games left so we need three big performances, we are all enjoying it at the moment and we want to finish the season on a high."