Harry Thomas enjoying life as Swansea City Ladies assistant
18th November 2022
Ladies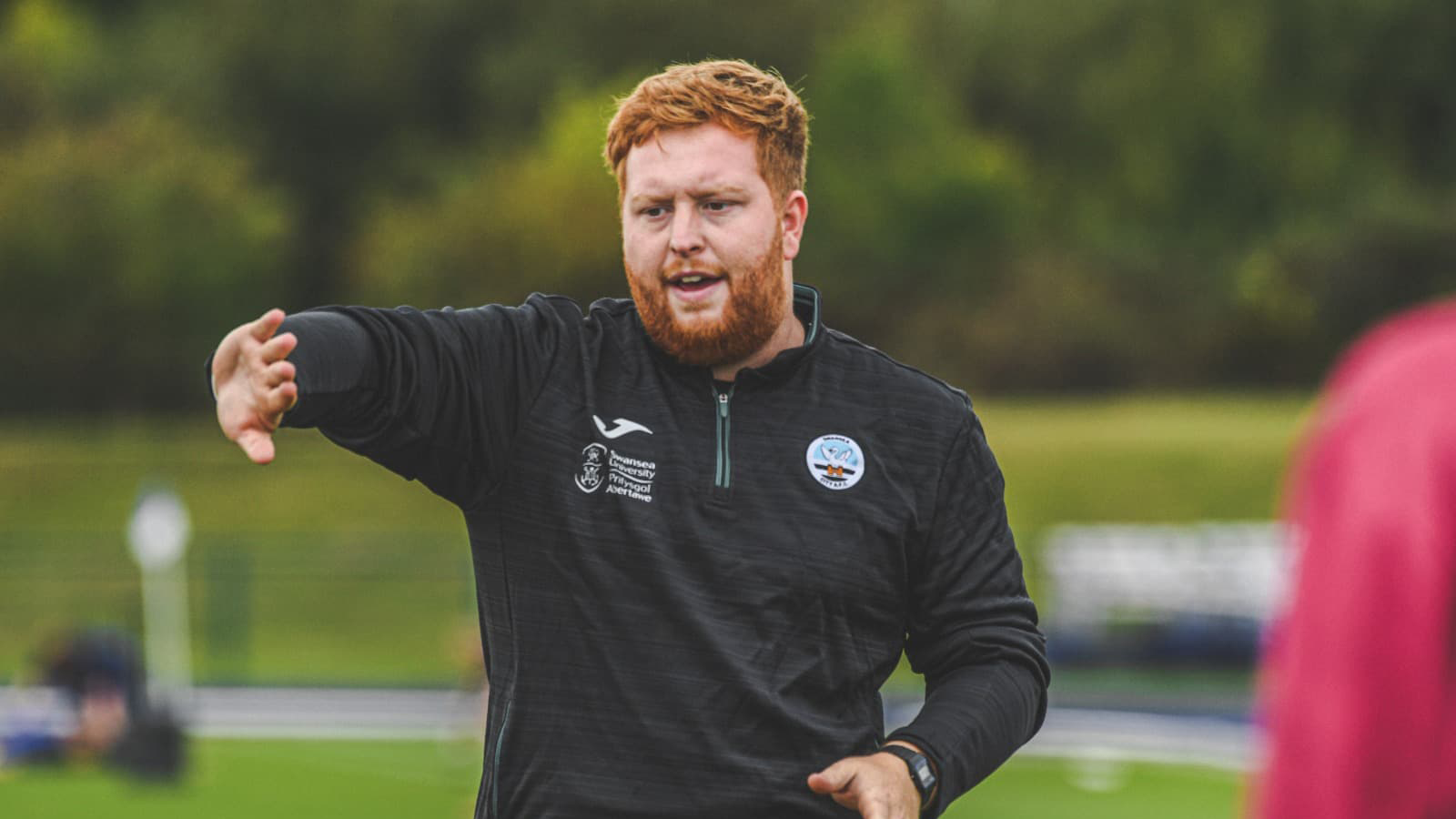 Swansea City Ladies assistant coach Harry Thomas is relishing his new role and enjoying the responsibility with the defending Welsh champions.
Thomas joined head coach Ceri Phillips as part of the Swans coaching staff, after Phillips himself stepped up from assistant back in August.
Thomas has previously held multiple coaching roles at Haverfordwest County and in the Swansea City development pathway.
He first entered coaching after studying for an extended diploma in sports coaching & fitness at Pembrokeshire College, whilst volunteering as a coach at Kilgetty AFC back in 2014. 
He would go on to complete a first class honours degree in football coaching, development and administration from the University of South Wales, a qualification he completed in partnership with Swansea City AFC Foundation.
Alongside his new role at Swansea City Ladies, Harry is also a full-time employee of the Swansea City AFC Foundation, for whom he works as an education coordinator.
Thomas also had the opportunity to take charge of the Ladies in Phillips' absence, overseeing wins over Pontypridd and Coedffranc, and feels that he's really settled into his new role.
"I was delighted to accept the role of assistant head coach and join up with the squad for the start of the season," said Thomas.
"All staff and players have been very welcoming and I'm really looking forward to the season ahead.
"Taking the team against Pontypridd in the league and Coedffranc in the cup during Ceri's absence was great, I feel I have settled in well and for that to happen so soon is very pleasing.
"I've worked with and alongside Ceri in many different roles over recent years, and I'm looking forward to working with him once again at Swansea City Ladies."