Harry Thomas | We couldn't have asked for a better response
2nd October 2022
Women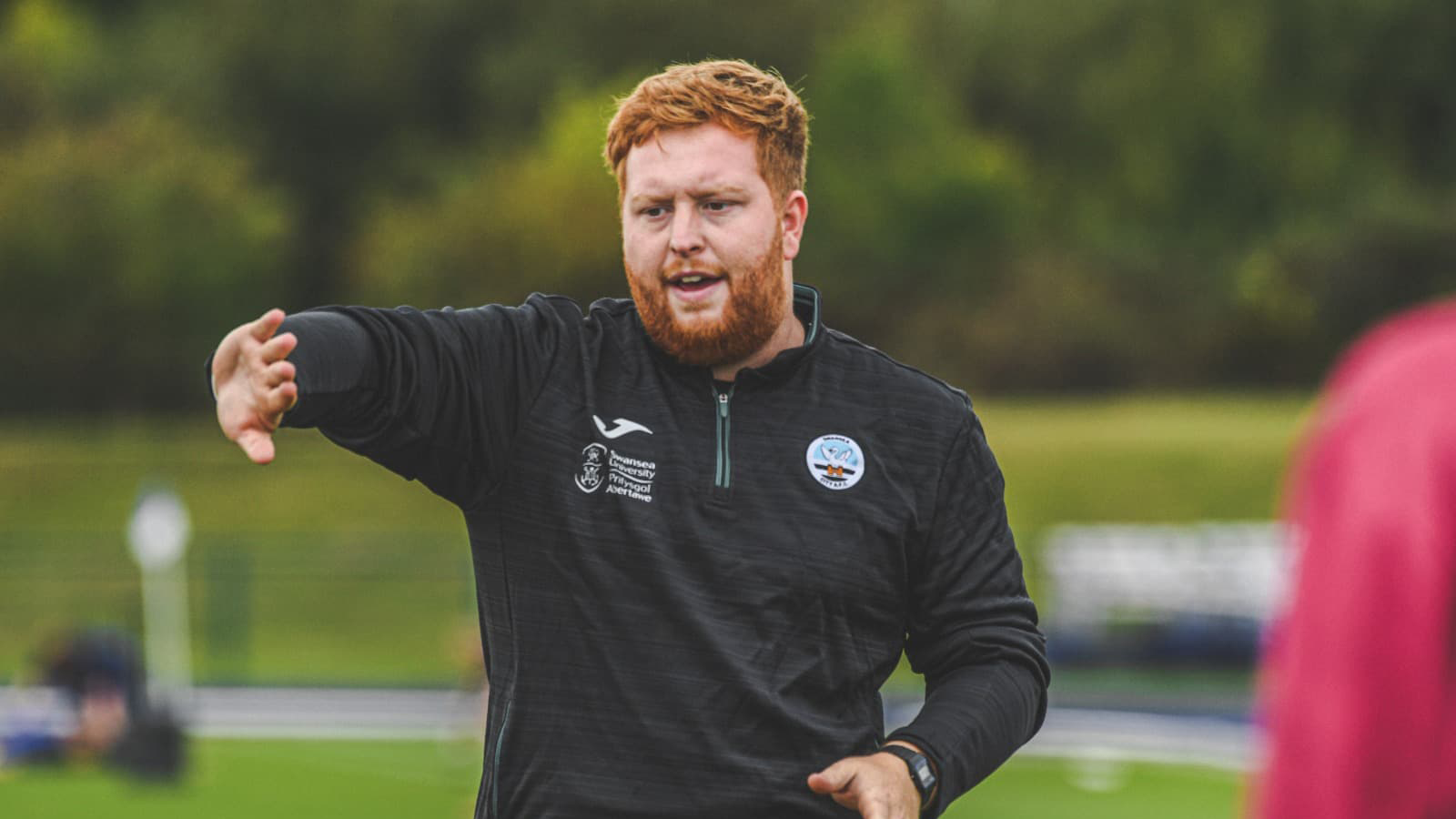 Swansea City Ladies assistant coach Harry Thomas praised the response from his side as they returned to winning ways with a 4-0 victory over Pontypridd United Women in the Genero Adran Premier.
Jess Williams headed the Swans in front before Katy Hosford and Monet Legall both hit stunning strikes to send the Swans into the break with a commanding three-goal lead.
Ellie Lake added a fourth in the second half with yet another incredible hit, sealing three points for her side.
The win comes after the Swans suffered a disappointing defeat to Cardiff City Women a week earlier, and Thomas was proud of the way his side bounced back.
"We couldn't have asked for a better response," said Thomas.
"It's a brilliant result, obviously the result wasn't what we wanted last week but it was a brilliant reaction from everybody.
"All four of the goals today were great, there were loads of stand out performances today across the pitch, I thought everybody was superb.
"Set pieces are something that we've been working on and it's good for us to be able to get the rewards from that for Jess Williams' header.
"We've got a few players who are capable from set pieces and when you've got players who can deliver a ball like Ellie Lake did today then we give ourselves a really good chance of getting a goal.
"Four goals and a clean sheet, the reaction from everyone has brilliant ever since and hopefully we can take that into the cup game next week.
"We treat the cup game as we would any other game really, it would be great to have a cup run, it's pretty local for us so we're going to train as normal and go into the game like we do every game."