History Makers | 1980-81 | Robbie James
7th May 2021
Club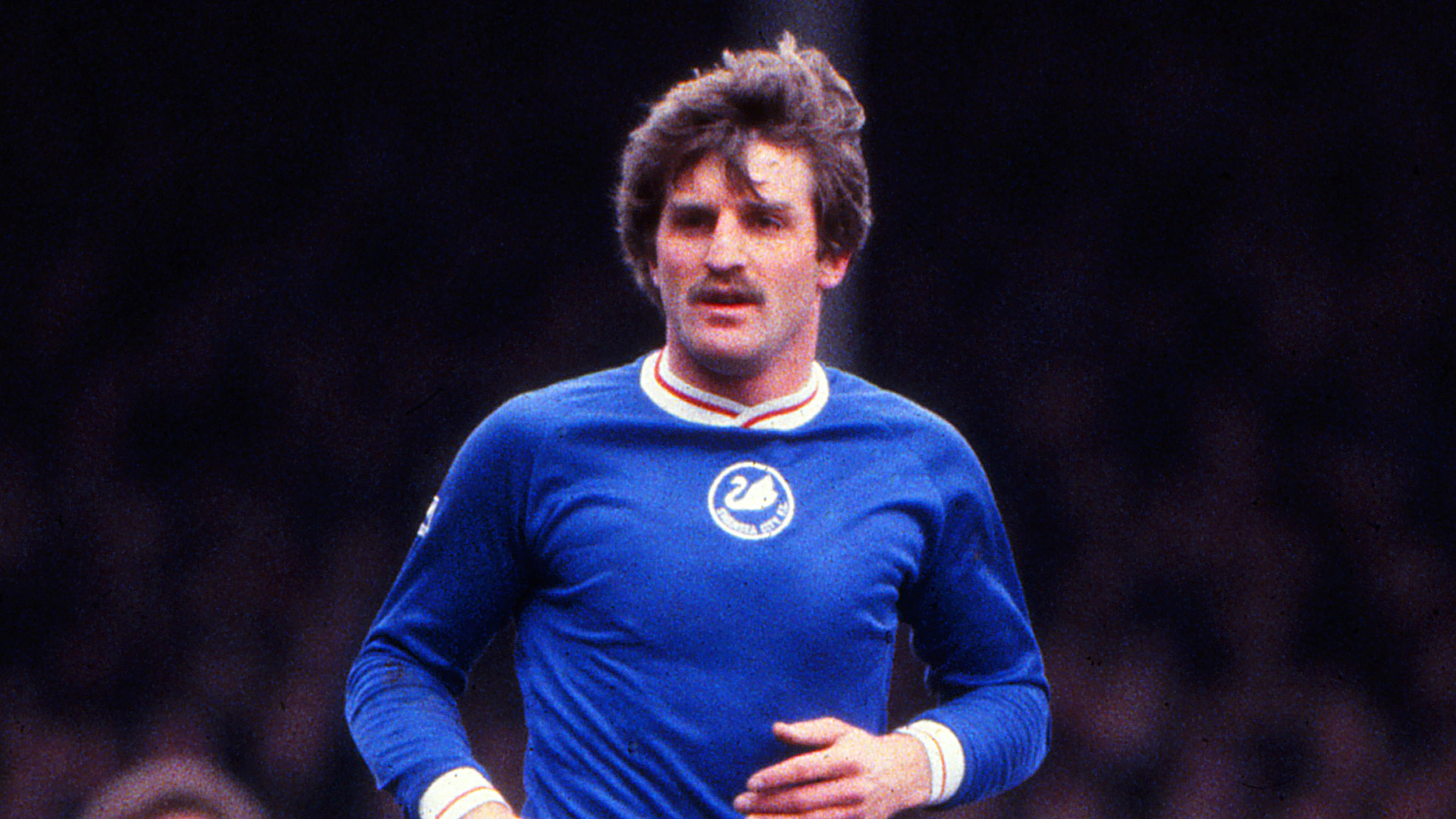 Hopefully you will have read and enjoyed our series of features marking the 40th anniversary of Swansea City's promotion to the First Division in 1981.
John Toshack, Alan Curtis, Wyndham Evans, Jeremy Charles and Nigel Stevenson all generously gave their time to share their memories of that historic campaign, as the Swans reached the top-flight for the first time.
Curtis, Evans, Charles and Stevenson are four members of a five-strong group from this era who played for the club in all four divisions.
Sadly the fifth, Robbie James, passed away in February 1998.
James stands up there with the very finest players and servants the club has ever had.
He has the fourth highest number of appearances in Swans history with 592, and is second on the all-time goalscorers' list, behind only Ivor Allchurch.
His bust adorns the Liberty Stadium with the venue's Wall of Fame named in his honour.
Here, some of his former colleagues share their memories.
John Toshack
"Robbie could have played in any side. I was a great admirer of Robbie.
"He had his little niggling injury problems, but he didn't like to get treatment or kick up a fuss – he played games when he shouldn't have played.
"He had a strange way of running that made it looked like he was struggling, but he could move.
"The players loved him. You ask Curt or Charlo about Robbie, and they'll tell you how good Robbie James was.
"I was a great fan of Robbie."
Alan Curtis
"I have always said he was the best player I ever played with.
"He was more than just a midfielder, and he was so, so strong. His strength was his strength, if you like.
"He was not really quick, but he would move in such a way that he could bump people off him and carry the ball.
"He had a hammer of a right foot, he could smash the ball in from 25 yards with little problem.
"He could play in a number positions, he played up front for us, he played out wide, he played centre-half and full-back.
"He was actually a decent goalkeeper too, in training. If we would have needed him there he would have been fine.
"Robbie epitomised everything the club was about, and he was a real Swansea Jack.
"I am sure, if he had lived, he would been around the club for a very long time, as I have had the opportunity to do myself.
"It was a massive loss when he passed away, and that is one of the sad things when we have anniversaries like this.
"We have lost Robbie, Dave Stewart has passed away, so has Chris Marustik. Three big players, but none more so than Robbie."
Wyndham Evans
"What a player. Once Harry Griffiths took over he got people like Robbie into the team, he got that ball rolling.
"He was 16 and you could just give it to him and he would win the ball. He could whip in a great cross, or shoot and smash it in the top scorer. What a player he was.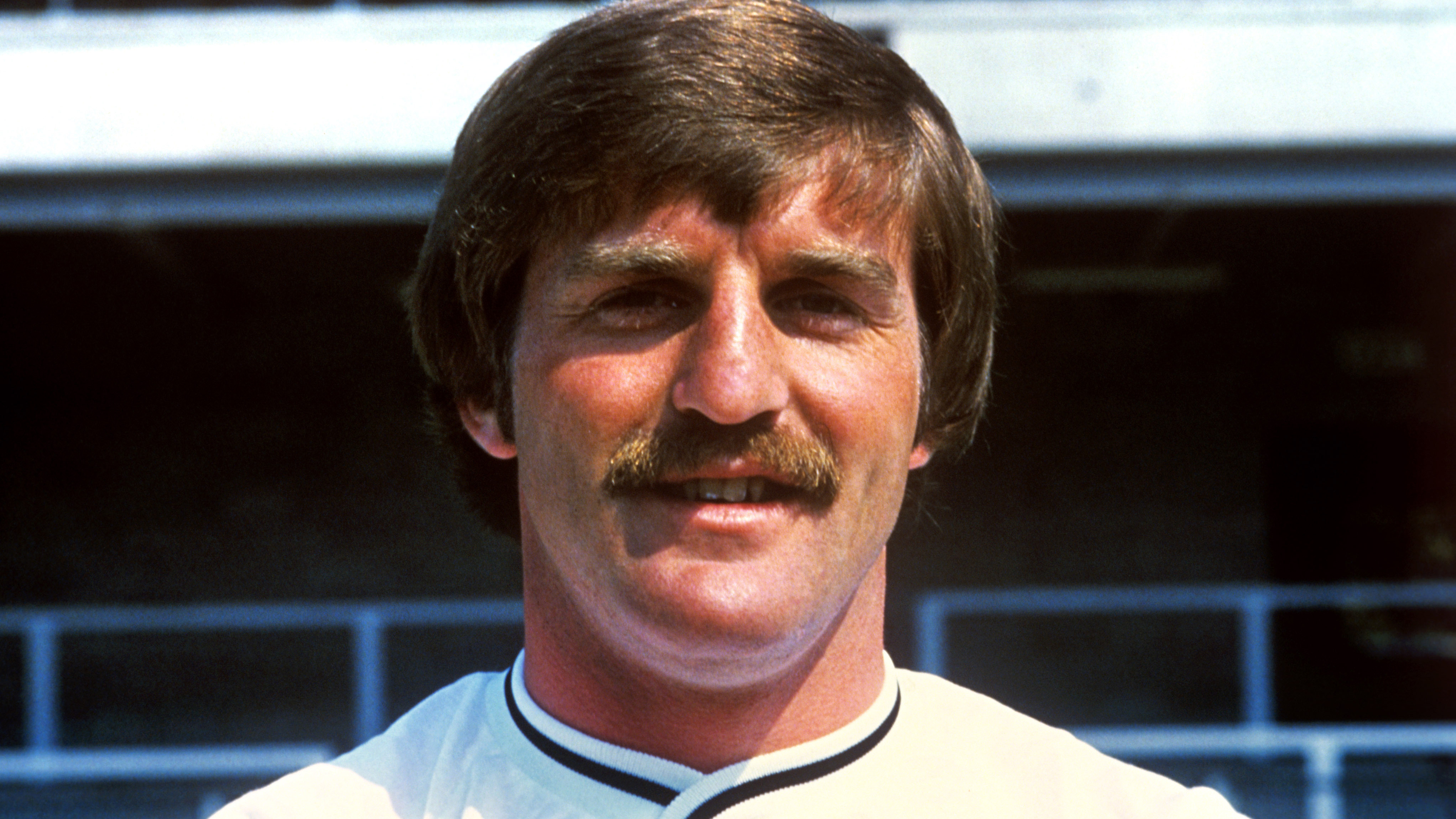 "He died so young, it was awful. Robbie was manager of Llanelli at the time and I was assistant.
"We were playing Porthcawl, and on the morning of the game I would phone Robbie and that day he said to me 'I'm not feeling too well'.
"I asked him what he meant and he just said he wasn't feeling great. We were going through the team and he had himself in midfield and I said to him to take himself out if he wasn't feeling well.
"I didn't go to the game as it was my 25th wedding anniversary, we were having a family party and Robbie told me not to worry, and just to go and enjoy myself.
"I came home from the party and there were cars parked outside my house, and my son came out to me and told me Robbie had died.
"It was unbelievable, if I had been there maybe I could have made sure he did not play.
"It was so sad for that to happen. It was awful."
Jeremy Charles
"The incredible thing about Robbie was it felt like he had made nearly 600 appearances by the time he was 21.
"He was a fantastic player, he was strong as an ox, and he could score goals.
"He had everything, all the qualities you could ever want in a player and I would have thought he has to be one of the greatest players in Swansea's history."
Nigel Stevenson
"It was a really sad time when Robbie passed away, especially with him being so young.
"Alan Curtis was at the game in Llanelli and phoned me to say Robbie had passed away and I think everybody shed a tear.
"It was the same with Dai Davies and Dave Stewart. I have some great memories of training as well as socialising and playing together with them all.
"The three of them were a huge part of Swansea City Football Club. "