Hospitality and mascot packages available from Monday
19th June 2019
Hospitality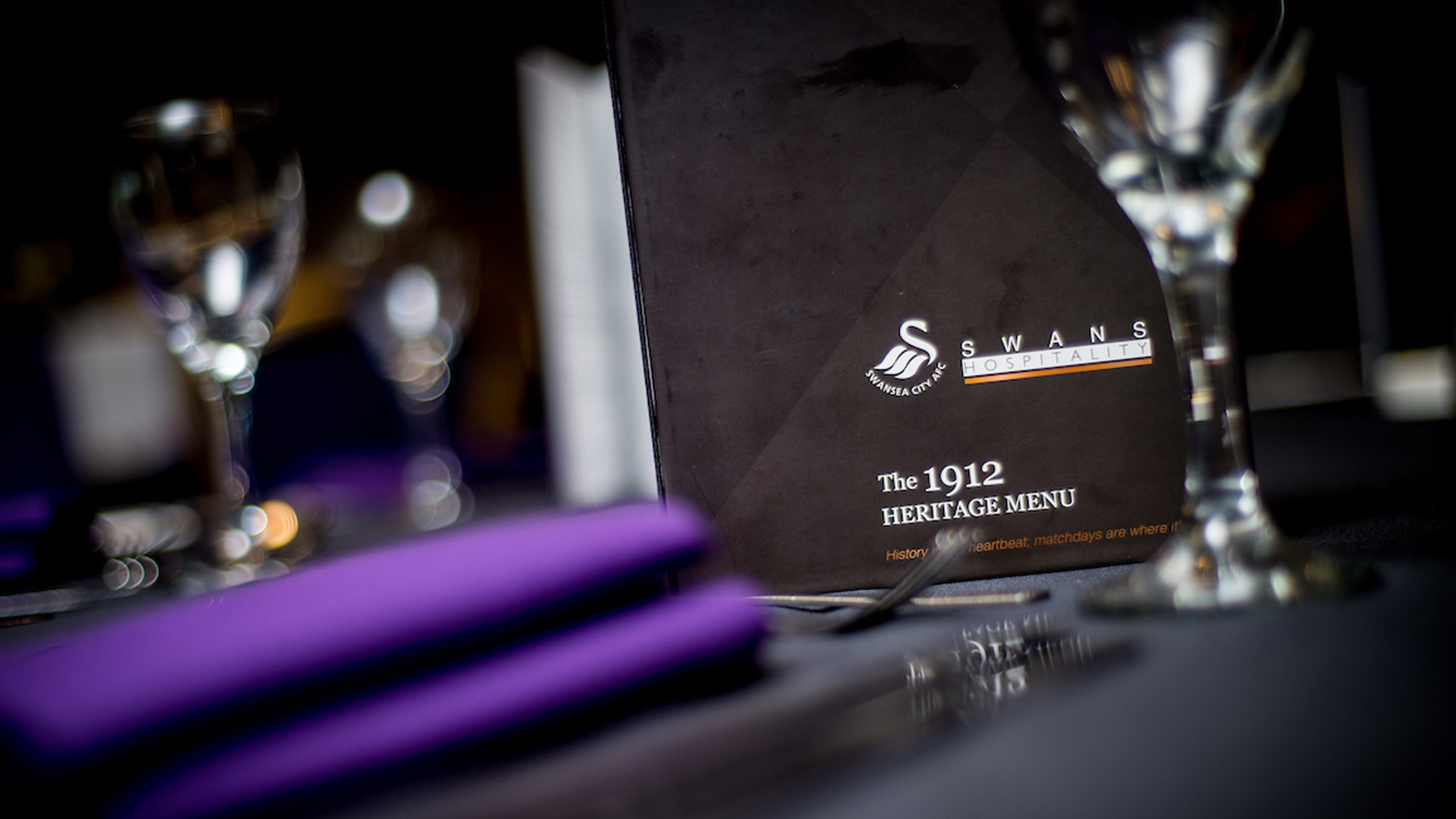 Swansea City fans are advised that matchday hospitality and mascot packages for the 2019-20 season will be available to book from Monday.
With fixtures for the new season announced on Thursday morning, our mascot experience and matchday hospitality packages will be available to purchase from 9am on Monday, June 24.
Whether you are enjoying the atmosphere in the Legends Lounge with a selection of our former players, or rubbing shoulders with Lee Trundle in the LT10, your trip to the Liberty will be one you'll never forget.
Our packages, which are available on a match-by-match or seasonal basis, are:
LT10: Matchdays with personality
An experience as entertaining as 'Magic Daps' himself, your matchday will include relaxed buffet dining, as well as personal visits from former striker and club ambassador Lee Trundle. It makes for the perfect place to enjoy your ritual pre-match drink, before heading out to premium seating to watch the action unfold.
Legends Lounge: The legendary experience
In honour of those many Swans greats, the club launched the 'Legends Lounge' where fans can enjoy the company of some fantastic players from our past and the greats of today. Hosted in a newly refurbished lounge, this exclusive club for season 2019-20 will provide guests with the ultimate comfort and sophistication to enjoy their matchday experience.
1912 Heritage Lounge: History is our heartbeat, matchdays are where it is made
Named after Swansea City's founding year, the 1912 Heritage embodies the spirit of Swansea while delivering an unrivalled hospitality experience, with premium seating, locally-sourced gourmet cuisine and an abundance of in-lounge activity. Hosted by one of Wales' most popular performers Kevin Johns MBE and club ambassador Lee Trundle, each matchday promises to offer the peak of entertainment, including the exclusive opportunity for you to meet Swans stars from the past and present.
Executive Suites: Where passion meets prestige
Whether your purpose is business or pleasure, our glass-fronted executive suites provide the ultimate blend of comfort and luxury with unparalleled views from balcony seats. Also featuring flexible dining options from informal buffets to three-course fine dining, and an impressive interior with interchangeable design possibilities, you'll have the freedom to tailor your day to any occasion.
CU29: Top executive suite
Exclusive to season 2019-20, why not become a top executive and enjoy the ultimate experience in our high-quality glass-fronted suite, complete with all-inclusive drinks until kick off, 55" LED TV's, games console and heated balcony seats with impressive views overlooking the award-winning pitch. All you have to do is simply turn up and enjoy.
The '81 Club: Grand in style and story
Named in honour of Swansea City's promotion to the old First Division, the members-only '81 club offers an ideal setting to escape the hustle and bustle of the working week. Flooded with natural light and designed with guest comfort at the forefront, the state-of-the-art glass-fronted suite provides superb views over the award-winning pitch, providing a fresh and spacious environment perfect for entertaining, networking or simply relaxing. With inclusive drinks, upmarket dining, padded balcony match seating and dedicated staff, matchdays were meant for this.
Booking a home mascot experience
The ultimate treat for any young Swans fan aged between 6 and 12, our mascot package delivers a truly once in a lifetime experience.
A full rundown of our mascot experiences can be found here: https://www.swanseacity.com/mascot
Contact: 01792 616628 / hospitality@swanseacity.com