Iwan Morgan | Defeat should not detract from U18s resurgence
27th February 2022
Under-18s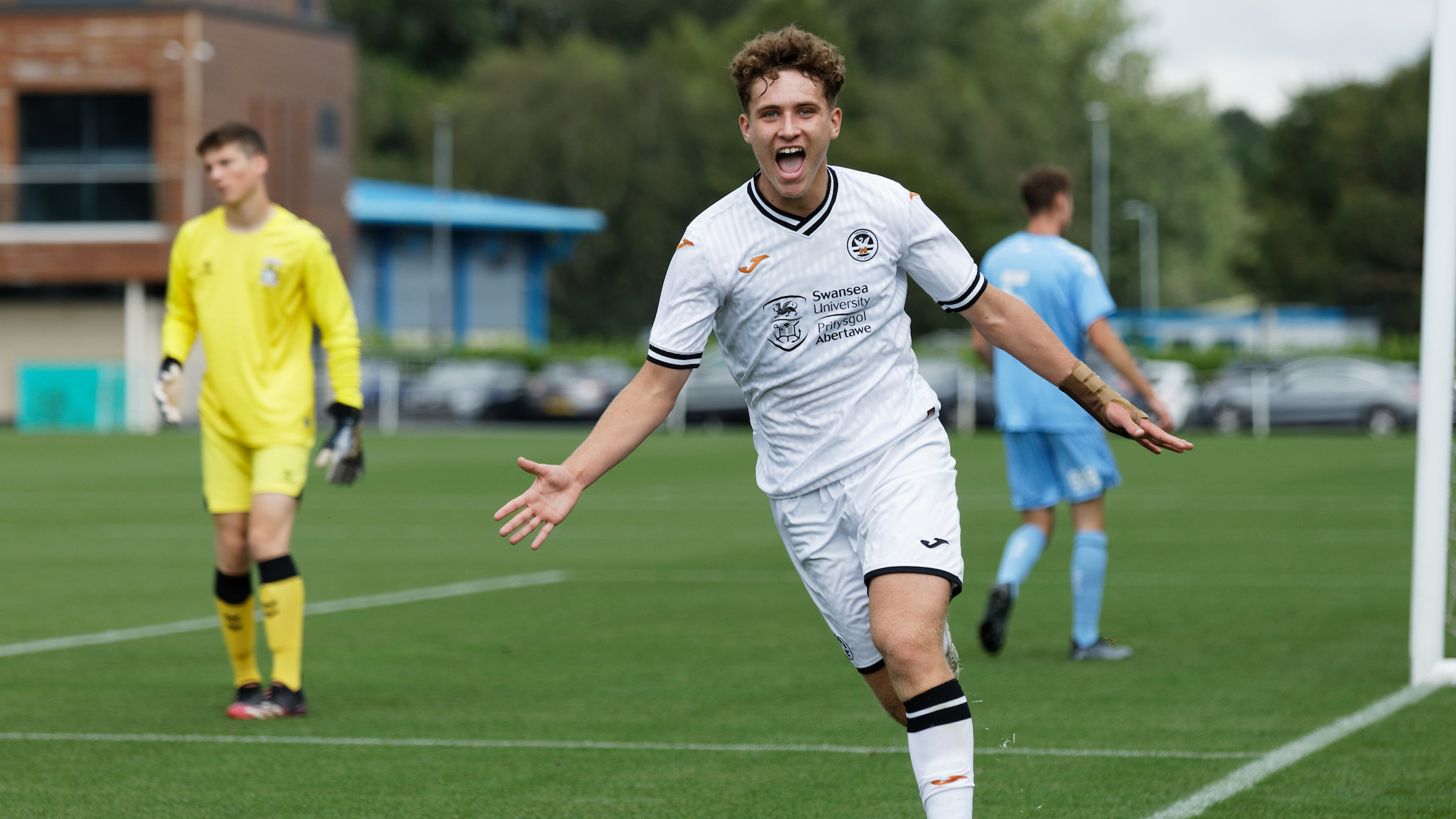 Iwan Morgan is confident Swansea City Under-18s' defeat to Charlton will not upset their resurgent run of performances and results in 2022.
Morgan notched goals either side of half time, but goals for Mack Riley and Ryan Huke as well as a Miles Leaburn brace sealed 4-2 win for the visitors, who sit 17 points clear at the top of the Professional Development League south group.
The forward felt that his side did enough to take something from the game and hopes their second-half performance can be carried forward into their next game.
"We didn't play well in the first half, their striker was very good and he was their main threat through the first half and we didn't deal with him well, but in the second half we came out and we battered them all over the pitch," said Morgan.
"I think it showed in the second half with how many chances we had and it was a shame we couldn't put them away really, but we go on to a busy next week starting with Ipswich on Tuesday and hopefully we can take that second half into both halves against them.
"Right at the start of the season we were struggling to get points, we were on a losing streak, but then in the new year we've had a resurgence and had a winning streak of our own, it was a shame we couldn't carry it on but it just shows that even though we are down there in the league, we can give anyone in this league a game and we should have come away with at least a point."
Morgan, who recently turned 16, is now up to five goals from five games in 2022.
He is enjoying his football, and is relishing the new partnership between himself, Geoff Bony and Kyrell Wilson in attack.
"It's been amazing playing up front for me this year, I just need to keep taking my opportunities when they come, I've taken them so far and long may that continue," added Morgan.
"I wasn't sure about it at first because I've never played in a two up front formation, I've always been a lone striker. But I'm really enjoying it because of how Geoff, Kyrell and I are playing off each other and playing really well.
"I think the chemistry is showing in games as well, we are linking well and all three of us are getting ourselves goals so I think it's working well and we just have to keep it going."