Iwan Morgan delighted to back on the scoresheet
10th October 2022
Under-18s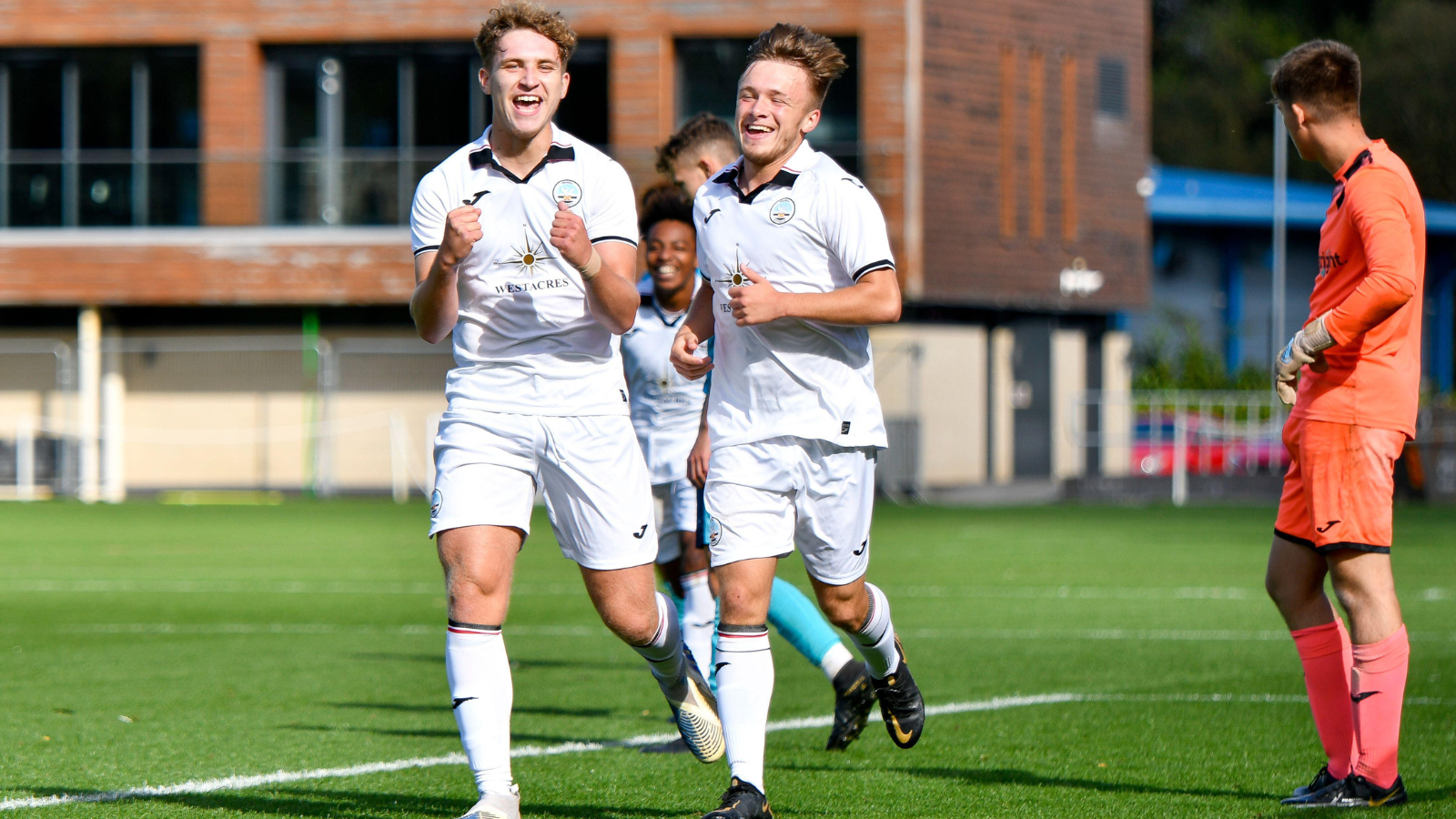 Iwan Morgan was delighted to back on the scoresheet after Saturday's Premier League Cup Victory against Exeter City with the young Swans seeing off the Grecians 4-2.
The 16-year-old opened the scoring on Saturday just shy of the half-hour mark. Morgan scored both goals in the opening round of the Premier League Cup against Bristol to snatch a late draw back in September.
"I thought we did really well in the first half, with the new structure as well, we did great," he said.
"We moved the ball really well and executed our style of play.
"We created a lot of chances, and we managed to put loads of them away. In the second half, we started a bit sloppy with a bit of tired legs.
"It was a struggle scoring against Charlton the week before, and this week I was delighted to score again. I was just focusing on being composed and taking my time with the chances.
"We are doing well in the cup so far, and we can take these wins and performances into the league. Bristol was a good game, and this was a good game. Hopefully, we can continue that against Plymouth in the next cup match.
"In training, we're always trying to better ourselves and get each other better, we all have a healthy relationship with each other and now we'll look forward to Ipswich."