Jack Evans | I am so grateful for amazing night
29th August 2019
First team
Jack Evans has thanked his friends, family and colleagues for all their support after the midfielder made his Swansea City debut just six months after completing successful treatment for cancer.
The 21-year-old played the final 17 minutes as the Swans marched into the third round of the Carabao Cup win a 6-0 win over Cambridge United.
Head coach Steve Cooper spoke of the pride everyone at Swansea City has in the academy product in the wake of the character he has shown in the face of such adversity.
Evans was diagnosed in the summer of 2018, and missed the entirety of the following season.
But he received the news he was in remission in February, and has since returned to action for the Swansea City Under-23s and Wales Under-21s
And to make his senior bow was an emotional moment.
"When you are in dark times such as fighting illnesses, you have to be positive and my family, friends and all those around me got me through that time," he said.
"I feel so grateful to come out the other side and have made my senior debut for my hometown club.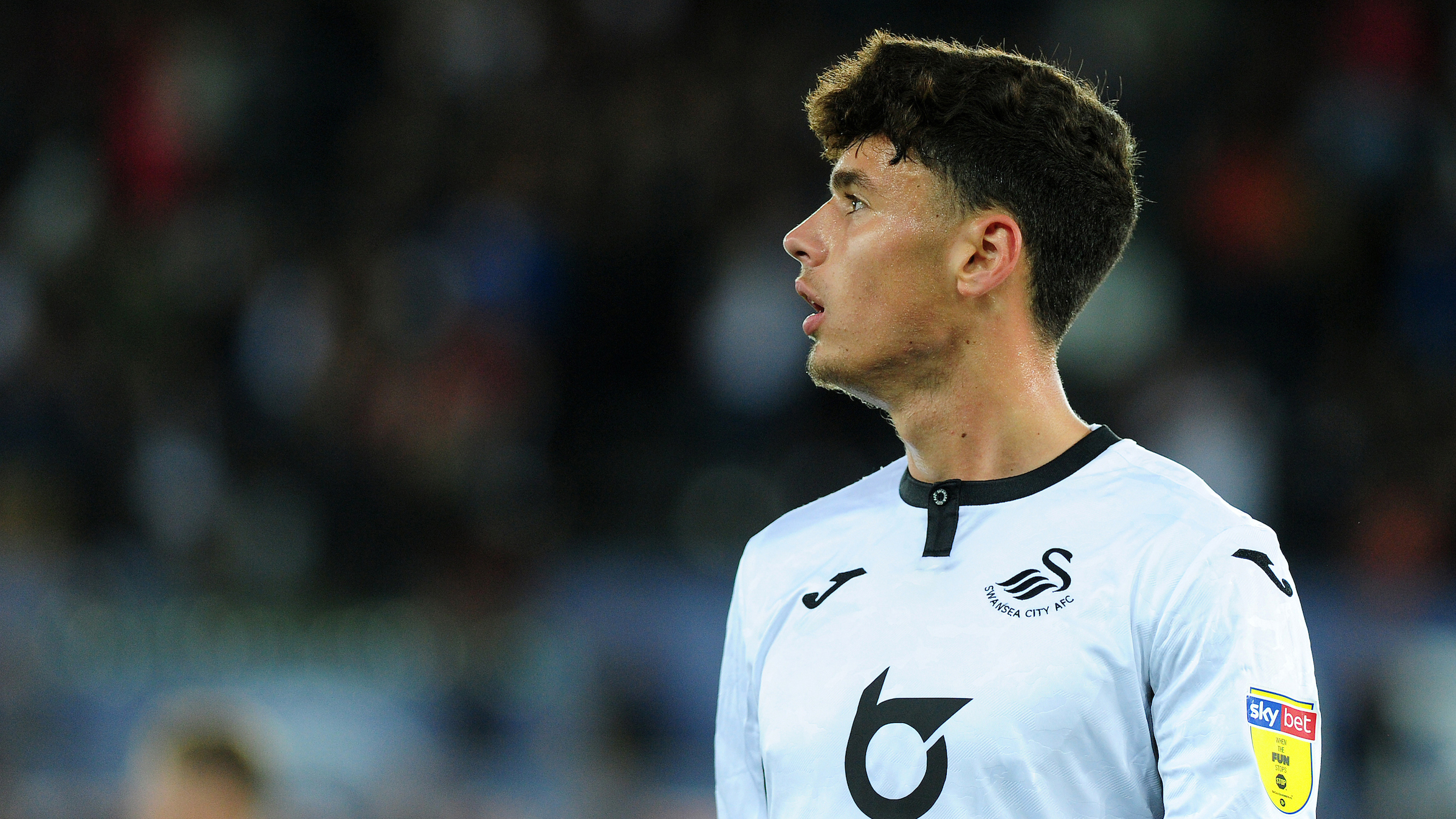 "Everyone goes through their ups and downs but hopefully, looking ahead to the future, I can continue to improve and make more appearances for the club.
"It was amazing to play at the Liberty, I can't really describe it, it was a dream come true.
"I'm hoping that it is the first of many appearances at the Liberty. All of my family and friends were at the Liberty watching, they'll all be chuffed and I'm looking forward to seeing them.
"Everyone wants to play football and I think I have to keep on doing well, continue improving and show the manager that I deserve more minutes."