Jamal Lowe eager for chance to experience international game
22nd March 2021
First team
Jamal Lowe will hope to get his first taste of senior international football this week as he prepares to join up with Jamaica for their friendly against the United States in Austria.
The 26-year-old was called up by the Reggae Boyz at the end of last week, having scored nine goals to date in his first season with the Swans, and is set to fly out to meet his team-mates on Monday.
Lowe's parents were born and raised in Jamaica before emigrating to the UK, and he says the call-up is a proud moment for all his family.
And, while the forward - a former England C international - would rather be travelling on the back of a positive Swans result at the weekend, he hopes to make the most of the chance and believes experiencing international football will only prove beneficial.
"It has been amazing to get the call-up, it has been something I have always wanted to do and I am looking forward to it," he said.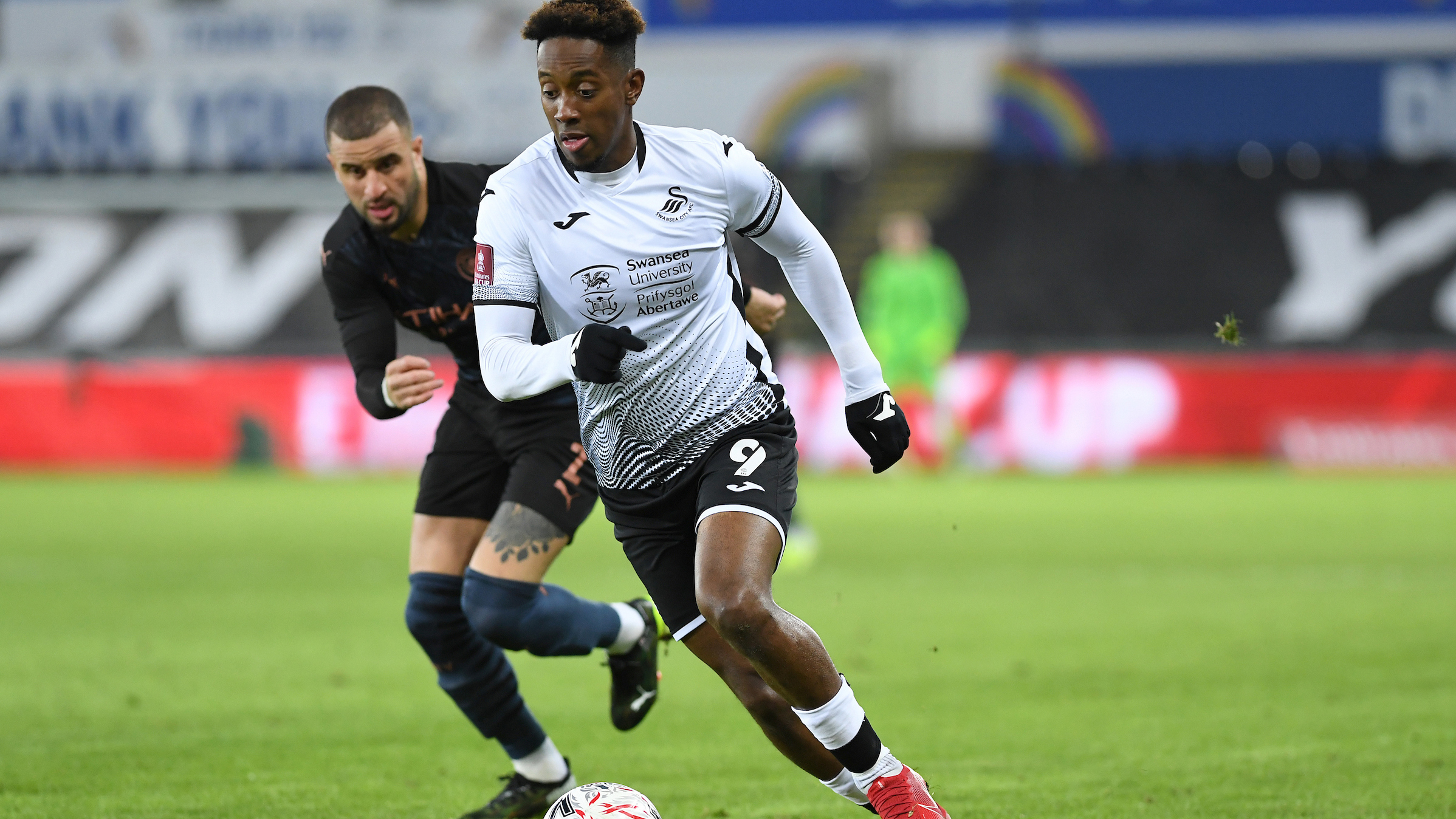 "I had spoken to people around the team for a while now, from around the back end of last season, but obviously with the pandemic things have had to be on hold for a bit.
"Things are a little easier now and I have a chance for this fixture. It has come around quick but it is exciting, the aim is to qualify for a World Cup for the first time since 1998 and to be part of trying to do that will be amazing.
"It's great for my family as well. My mother and father were born in Jamaica before moving over, so they are both very proud and excited too.
"It's a great chance to test myself at a new level, and I am sure having that experience can only benefit me as a player.
"I want to make the most of it, and then come back here to do my very best over the final part of the season."