Jamal Lowe | Training ground graft is paying dividends
13th January 2021
First team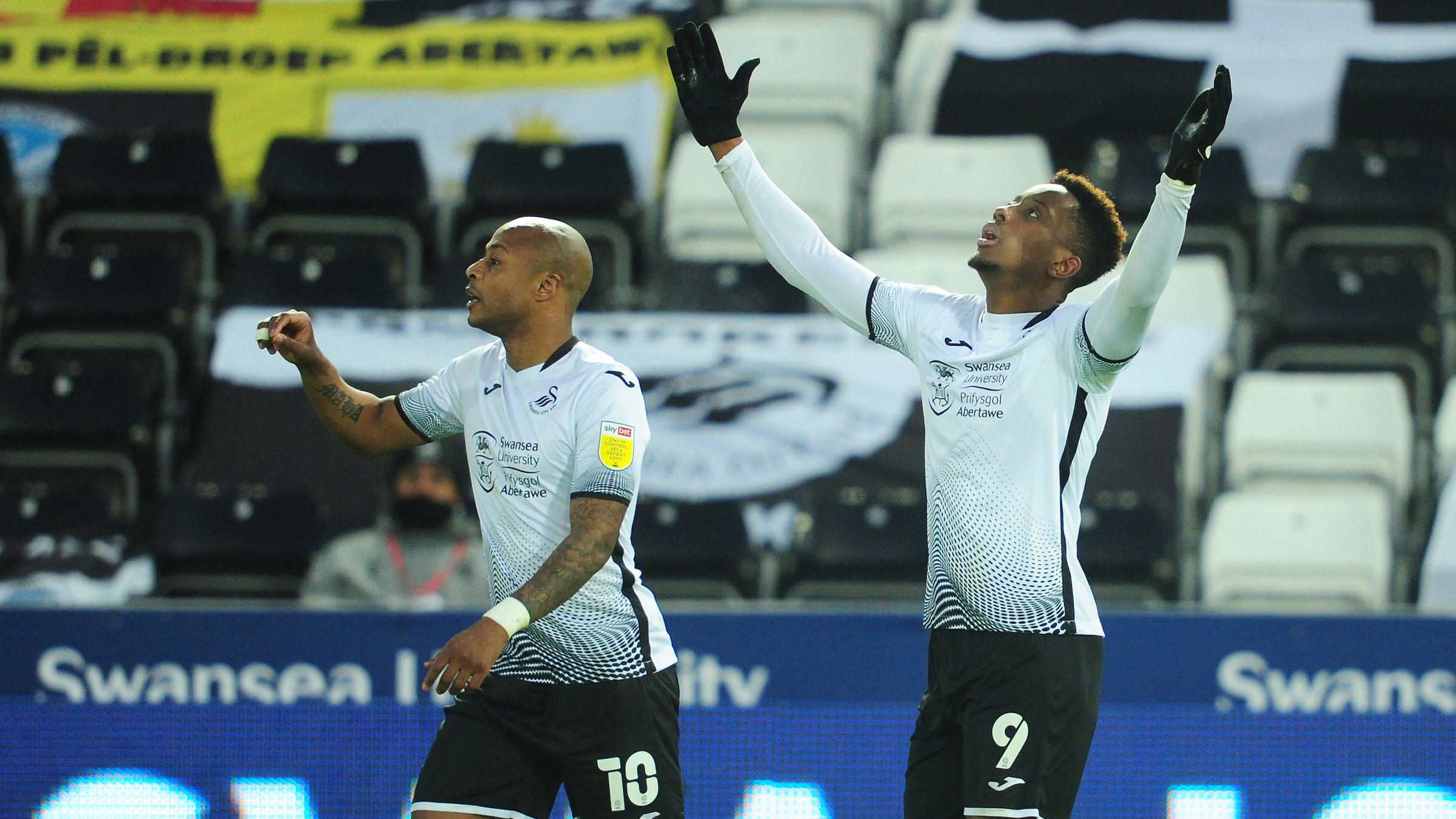 Jamal Lowe believes all the hard work on and off the training pitch is paying dividends as he looks to continue his fine goalscoring run at Barnsley this weekend.
The 26-year-old has eight goals to his name this season, including six in his last six appearances.
His growing confidence was illustrated by a superb strike from the edge of the area in the win over Watford, in what was his second brace of the season after netting twice in the South Wales derby.
Lowe has had to adjust to a new role having previously played much of his football as a winger, but feels he is reaping the rewards for the day-to-day graft at Fairwood.
"We do a lot of work on shape in the training ground and I do a lot of video work with either the gaffer or Mike (Marsh)," said Lowe.
"Obviously, it's a change. With a different role, you have different jobs to do, your back is to goal a lot more.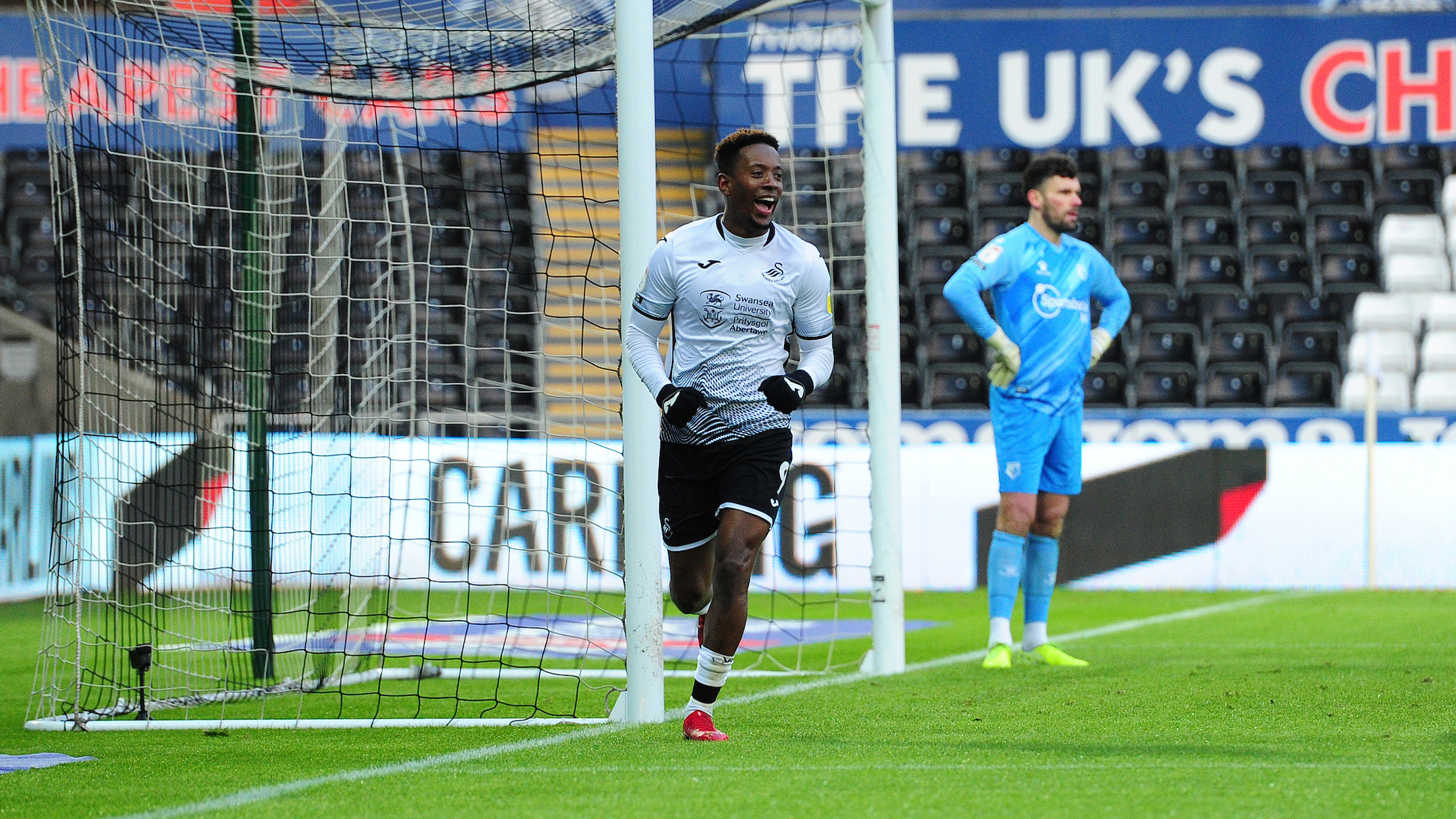 "I'm also trying to change my mindset and adapt as the games go by."
Lowe's goals have helped the Swans climb to second in the Championship table but, while pleased to be finding the back of the net, the forward is at pains to stress the team comes first.
"It's been nice to get a little run going; I'm feeling confident at the minute. Obviously, the boys are doing well; it's not just me, and the results are going with it," he added.
"It doesn't mean anything if I'm scoring and the team is not winning. The boys at the back are doing everything to keep as many clean sheets as possible and us boys at the top are doing everything we can to put the ball in the net.
"It's a team effort; the whole team right now are fully flowing and playing good football. "