Jess Williams | Aberystwyth win is a big statement
2nd November 2023
Women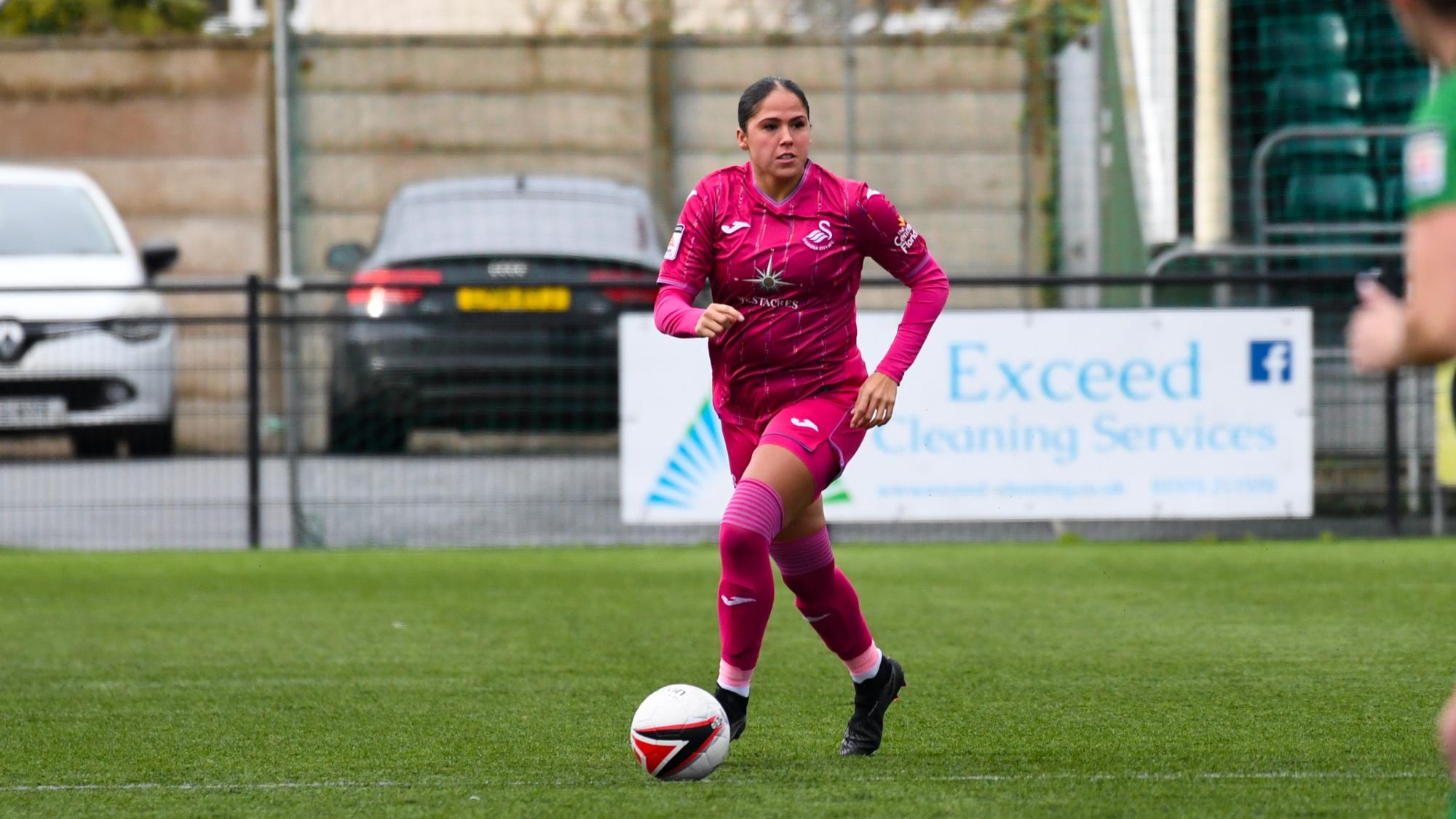 Swansea City Women's defender Jess Williams was delighted that her first goal of the season helped her side to an important three points against Aberystwyth Town and feels their current winning run shows they are getting back to their best.
Katy Hosford put the Swans ahead early, before Williams headed home from a corner to double the advantage before the break.
Hosford added a second after heading home from Chloe Chivers' cross, before Monet Legall rounded off an excellent performance by adding a fourth. 
Williams was glad to be on the scoresheet, but was even happier to have helped her side to their second clean sheet of the season.
"The clean sheet is the priority, but it's nice to get on the scoresheet too," said Williams.
"We've always found it tough travelling to Aberystwyth, it's one of the games where you come away and you know that they are going to dig in.
"I think the result is a big statement, we are sticking together as a team and we are putting in good performances. I think the way we are going at the moment, we will only get better.
"It's good to have this momentum, we used to pride ourselves on winning consecutive games regularly, and I think if we keep going as we are going, we will be just fine.
"We are taking it one game at a time, focusing on ourselves and I think if we do what we can do we will be just fine."