Joe Rodon | One to Eleven
5th May 2020
First team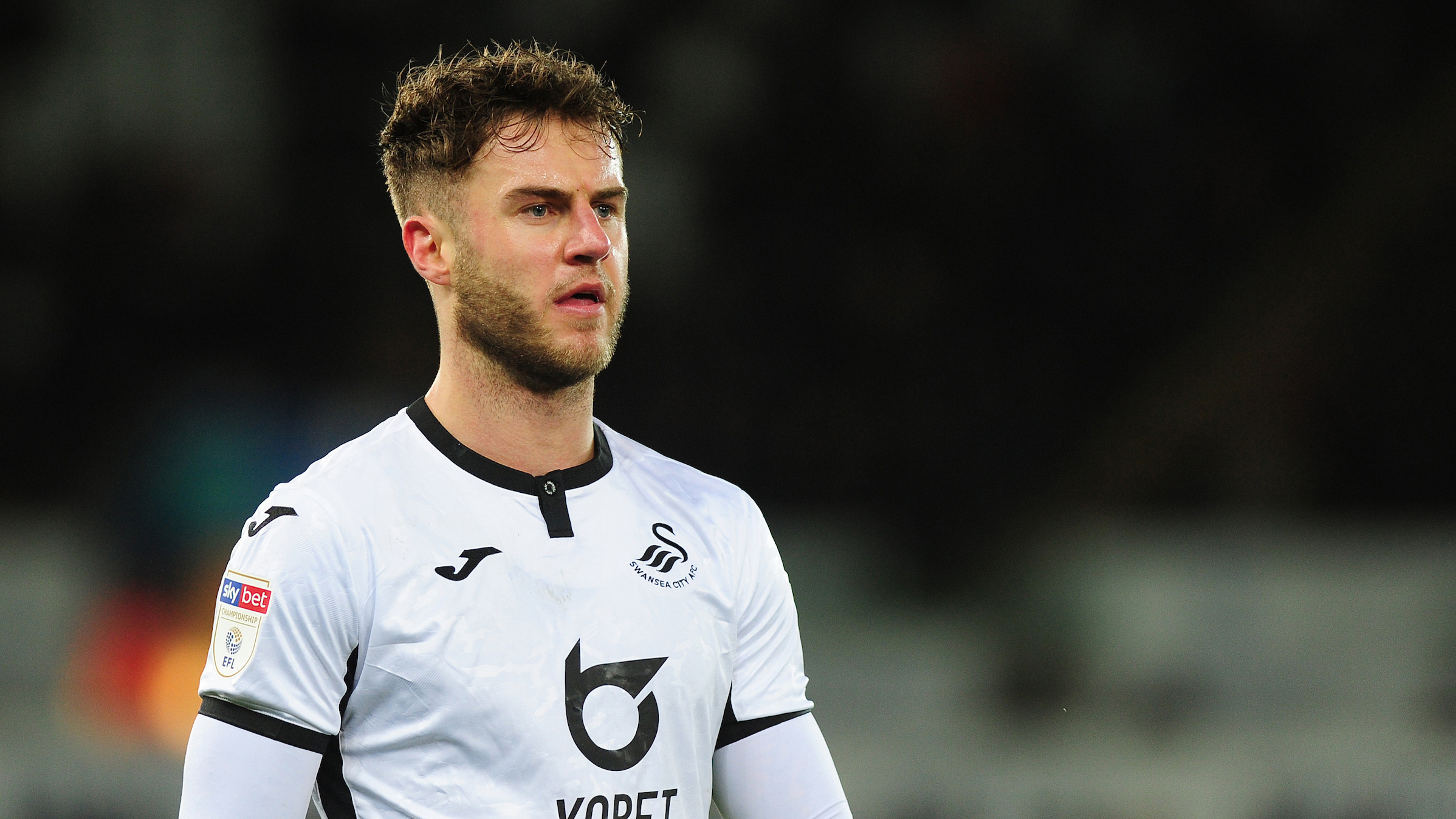 In another new feature, a Swansea City player turns manager as he picks an XI from those he has played with and against.
Here, centre-back Joe Rodon selects his starting XI from his Swans and Wales team-mates.
Formation: 4-2-3-1
This was a tough team to pick because I've been fortunate enough to play alongside some fantastic players already in my short career.
I haven't selected anyone from Croatia - I played against them for Wales - even though they have some world class players, because I felt a combined Swans and Wales XI would be class!
It's going to upset a few people, but as we're all in self-isolation I'm hoping they will have cooled down by the time I see them!
I would have put Leon Britton in the starting XI as he played an under-23s game once, but I felt that probably wasn't fair on the rest as it was only for part of a game.
So I'll put my tin hat on now, and let you judge my team.
Goalkeeper: Freddie Woodman
This was a tough choice because for Wales there is Wayne Hennessey, who has played at Premier League and international level. But Freddie gets the nod because at Blackburn I gave away a penalty – it was never a pen, by the way – and he got me out of trouble. He's a great lad too, and he's settled into the team really well. We're really happy to have him here because he's a really good keeper.
Right-back: Kyle Naughton
I don't want anyone to get upset by the rest of my team because this XI could change a lot the more we play together. I know someone will be upset he's not in it - not mentioning any names - but I'm going with Kyle Naughton at right-back. He's got considerable experience in the Premier League and has been in the game a long time. He's unbelievable technically, so he gets the nod.
Centre-back: Mike van der Hoorn
I've played a lot with him in senior football and I've learned a lot under him. Iron Mike is solid and is a reliable defender who never lets us down.
Centre-back: Joe Rodon
As it's my team, then I'm making sure I get a spot. I'll leave it there.
Left-back: Ben Davies
He's a Welsh star and a former Swansea City Academy graduate who went on to play for the first team. Won the League Cup with the Swans, and he's done really well for Wales and is a regular in the Tottenham defence too, so Ben gets the nod.
Holding midfielder: Joe Allen
I don't need to say much about this guy at all, do I? You all know what he's done and how good he is. A former Swansea player who has gone on to excel with Wales. A great guy and footballer.
Holding midfielder: Leroy Fer
An absolute tank of a guy. He's played in the World Cup with Holland, and scored, and has a wealth of experience in the Premier League and Championship. One of the strongest things on two legs.
Attacking midfielder: David Brooks
From what I've seen of him, he can be a real superstar of the future. He's been unlucky with injuries, but he's a great player and is capable of anything. He will flourish when he's back fit.
Right wing: Gareth Bale
Probably the easiest pick of the lot. Starred at the Euros, a Champions League winner and plays for one of the biggest clubs in the world. We all know what he's capable of and he's a world class player.
Left wing: Daniel James
Goodness knows what DJ can achieve. A tremendous talent. He has frightening pace as Premier League defenders are finding out this season.
He came through the academy  with us after joining from Hull, and did really well in the first team.
He deserved his move to Manchester United, and has continued to improve there. His goal for us against Brentford in the FA Cup last season made everyone stand up and watch. I'd rather him be on my team than against me.
Striker: Oli McBurnie
He's a bit of a handful, as I found out in training. It wasn't uncommon to feel Oli's elbow nestling into my throat!
He's a very competitive guy who works so hard for the team, and I'm really glad to see him doing well in the Premier League.
He's a natural number nine who is very good in the air, so my target man is OMC9.