Joe Rodon returns to where it all began
10th March 2020
First team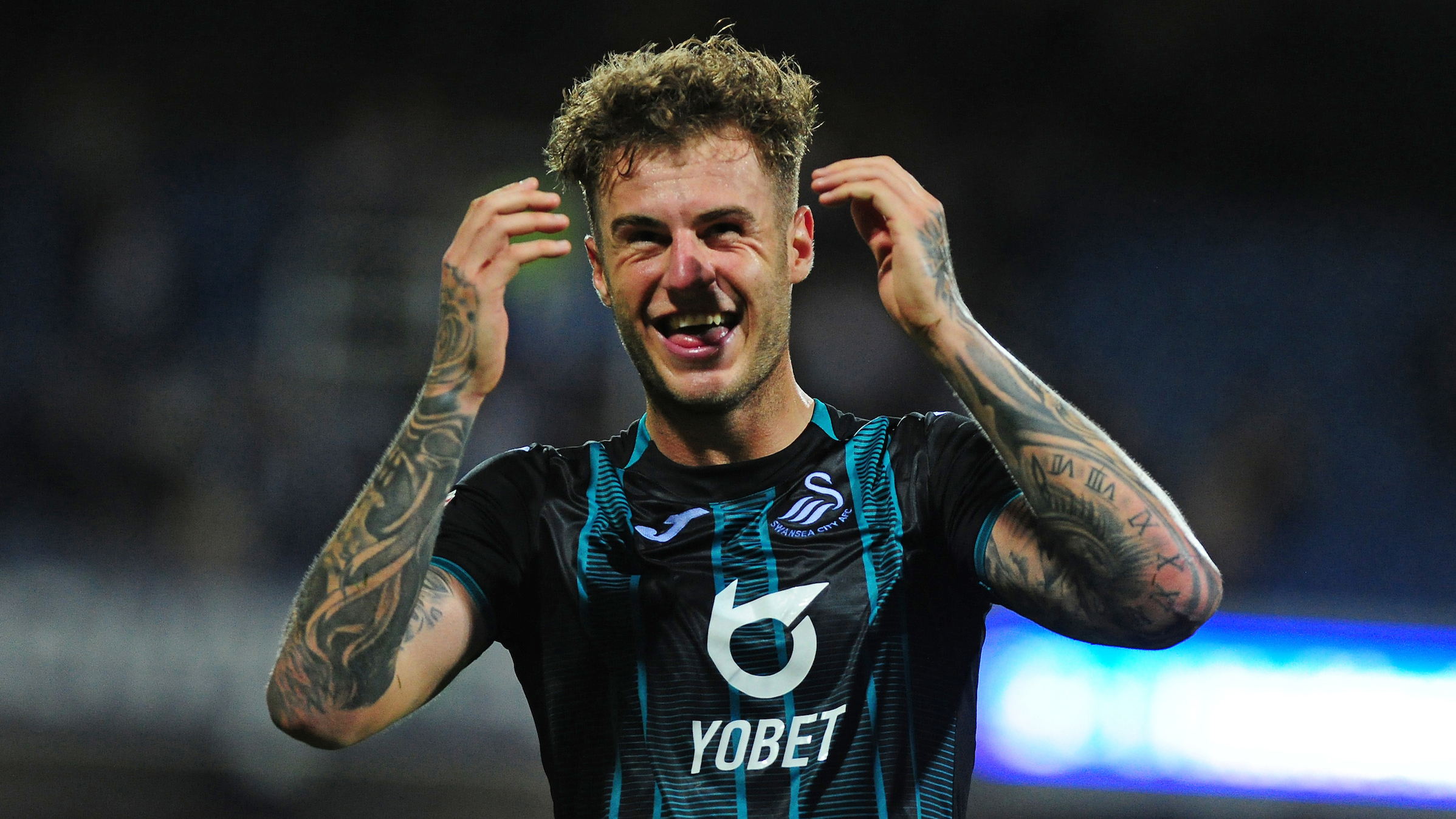 Joe Rodon is sat perched on the edge of a desk in a classroom where he dreamt of playing football for Swansea City and Wales.
He is returning to his old stomping ground - Llangyfelach Primary School – to answer questions from pupils during a cross-collaborative Primary Schools project between Swansea City and the Community Trust's Premier League Primary Stars programme.
It is the first time he has stepped foot in the school since he left in 2009 – two years before the Swans won promotion to the Premier League.
From the schoolyard to the Swans and the classroom to centre-back with Wales, Rodon's dreams have become reality.
He is closing in on 50 appearances for his home city club and has represented his country four times.
Fair to say it's been some journey so far.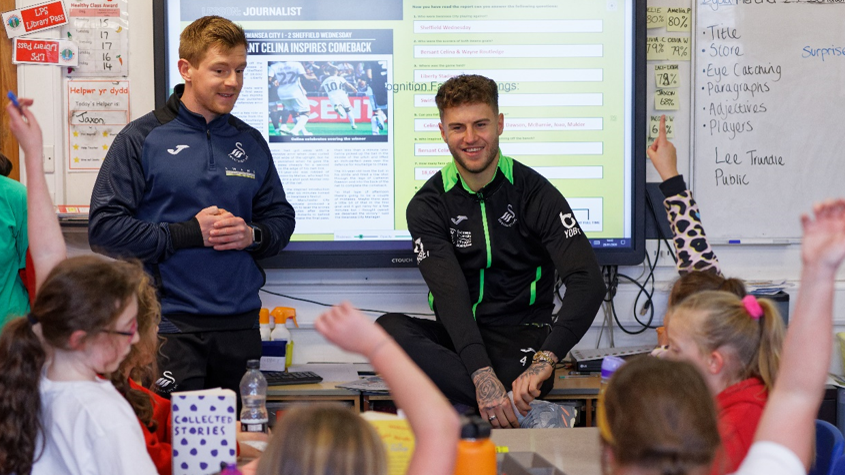 "It's crazy. I left in 2009, and I haven't been back since so it's a bit surreal," says Rodon as he takes a tour around his old stomping ground.
"A lot of the school is the same, but some things have obviously changed. The school felt huge back then.
"The memories came flooding back as I went from room to room. Standing in the main room where assembly is held, I can remember being one of the three wise men in a school nativity one year!
"There is one teacher still here, so it was lovely to see her while it has been great to come back and see the pupils here for a Q&A. They asked some tough questions, to be honest.
"This is where it all started. I sat in these classrooms dreaming of playing for my team and Wales. I've done both, which is incredible, and this school was the first part of the journey.
"A lot has happened since I was last here. I'm really happy with what I've done so far, but I'm not stopping there. I want to develop and achieve more.
"I wasn't the best player in my school team. There were kids that were far better than me. But it's a long road and you've got to take the bumps along the way and keep focussed.
"Hopefully the kids here can see that I've gone from sitting in this classroom to working my way through the Swans Academy to playing for the first team and Wales."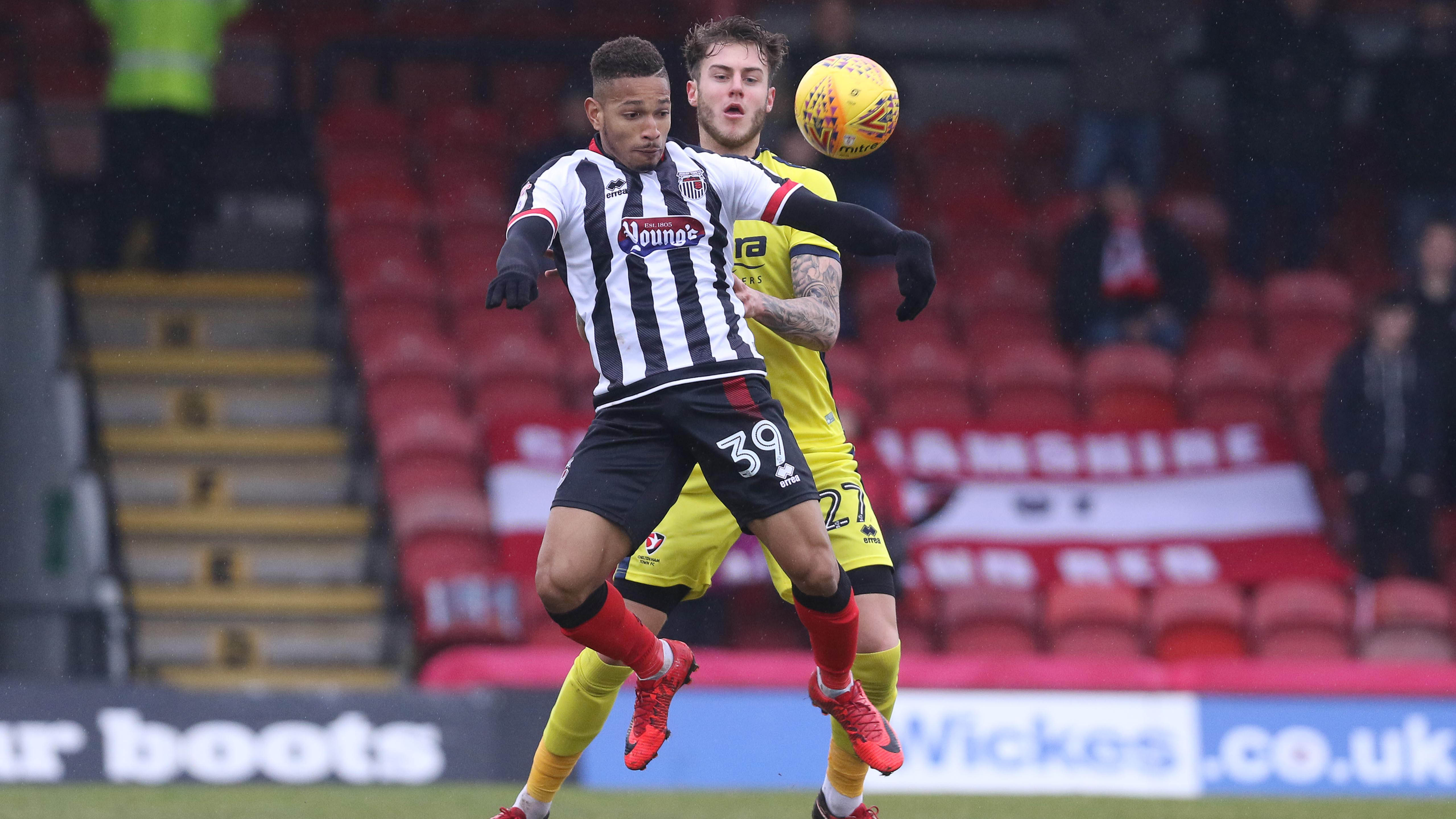 Despite being at his home city club since the age of eight, he made his senior debut for Cheltenham Town during a loan spell with the Whaddon Road club.
That came on February 3, 2018, with Rodon making 12 appearances under then boss Gary Johnson.
The final of those came in a painful 6-1 home defeat to Coventry City, but the experiences of League Two helped add further experience to his young career.
Four months later, Rodon was making his Swansea debut in front of nearly 20,000 at the Liberty Stadium.
His maiden season in the Swans' senior set up was hugely encouraging, with the centre-back becoming a key figure and making 28 appearances before winning his first Wales cap in September 2019.
The only blot in the copybook came via a broken metatarsal which sidelined him for nearly three months.
His second year has been a carbon copy, with Rodon hugely impressive in the heart of the Swans defence. Another injury stalled his progression, with surgery on an ankle tendon injury seeing him miss three months of game-time.
But the 22-year-old has taken it all in his stride, and, quite aptly as he's sat in his old classroom, he's talks about the lessons he's learned along the way.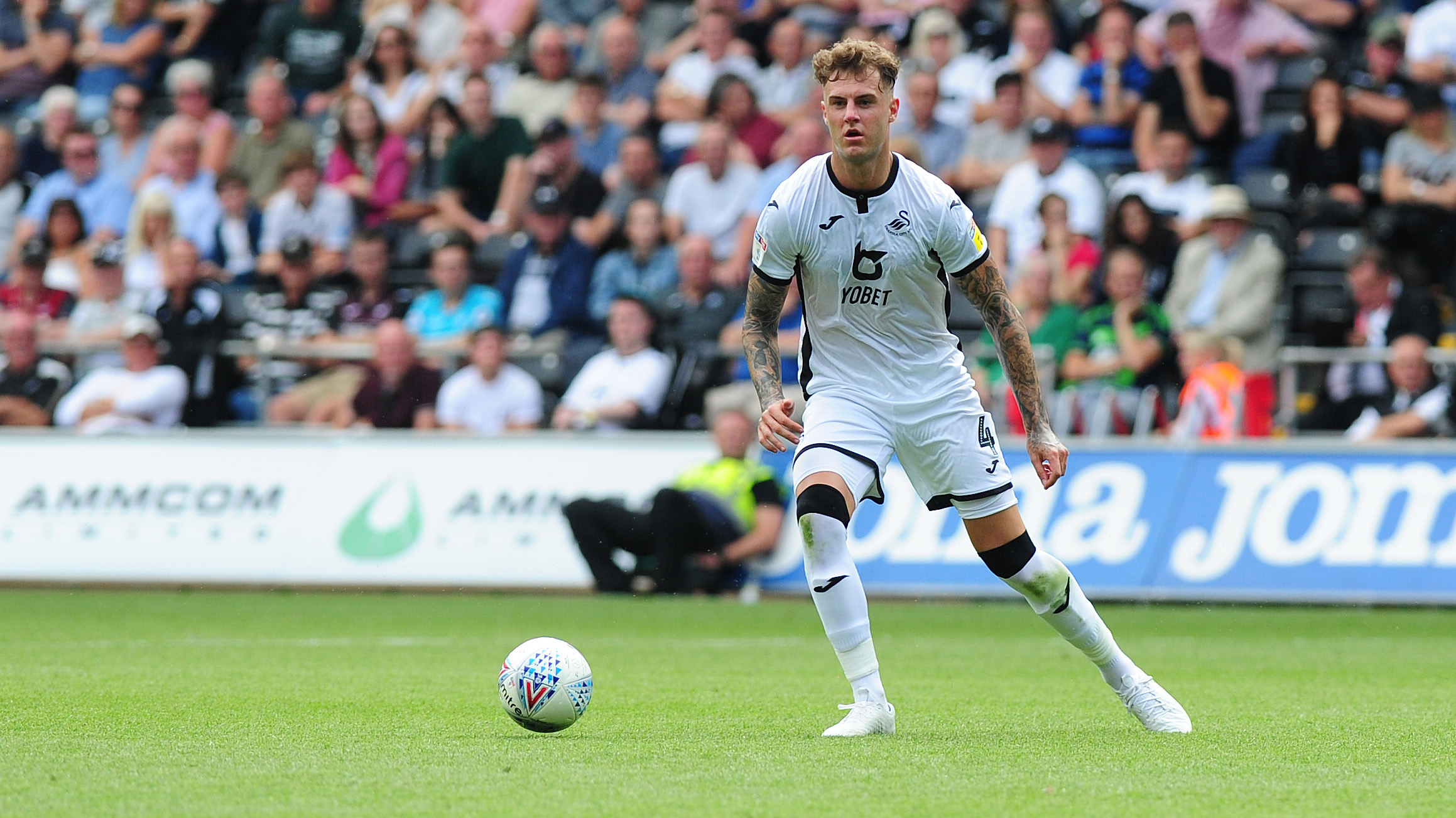 "No player like being injured - the last injury came from nowhere," he reflects.
"This time around I was probably more prepared for the physical aspects, which isn't nice at all.
"But it was also more mentally challenging for me as I had a lengthy lay-off the previous year.
"Watching the boys going out to training when you're in the medical room is difficult, but it makes you stronger mentally.
"But now I'm back and I'm loving every minute of it."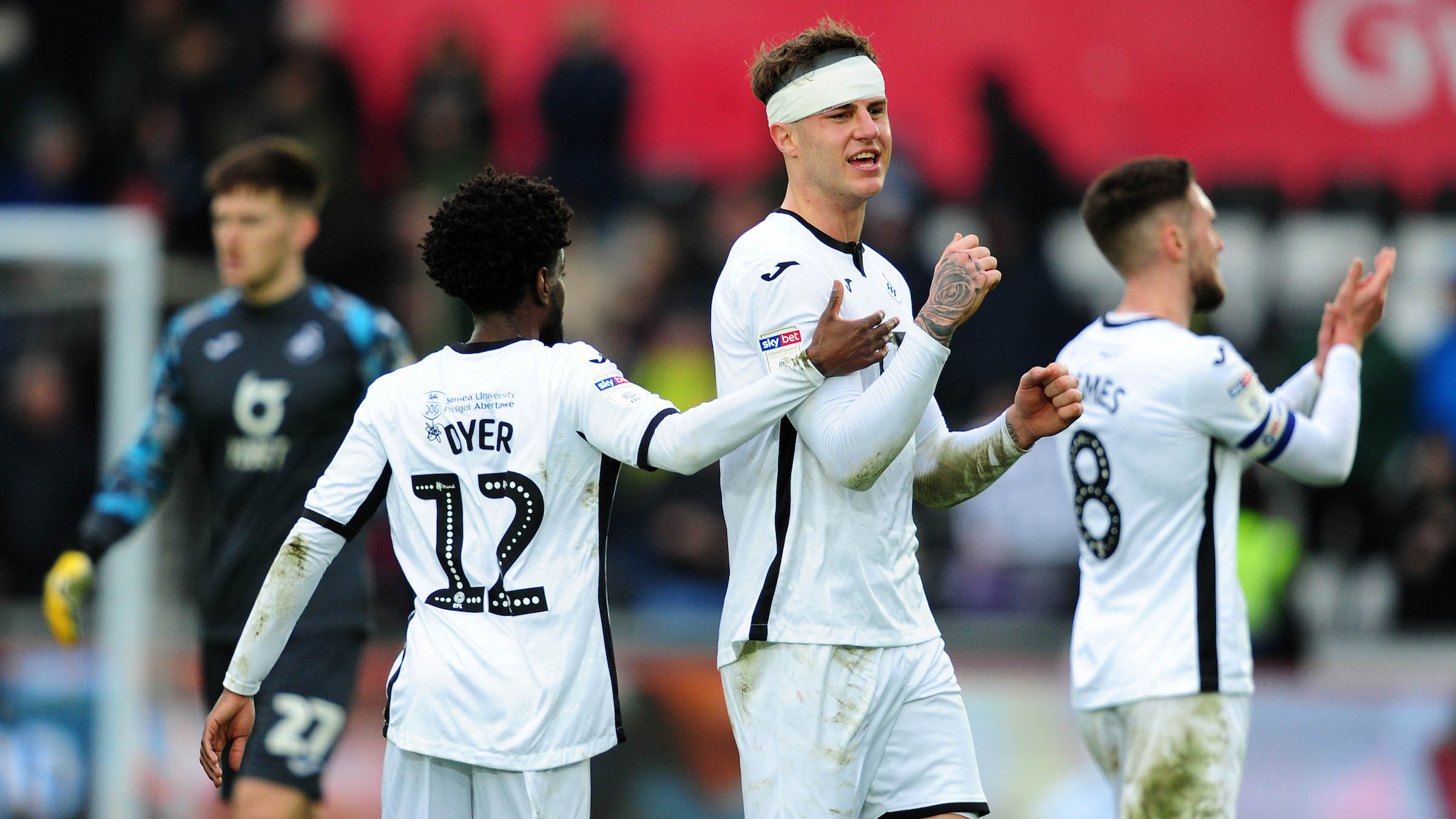 Rodon battled on with a head wound during last weekend's 0-0 draw with West Brom – an injury which required five stitches.
Patched up, Rodon completed the game and was again impressive as the Swans picked up their 11th clean sheet of the season.
He now hopes to play a big part in the Swans' run-in, with just nine games left of the Championship campaign.
Steve Cooper's side sit just three points off the play-off spots in what is sure to be a thrilling conclusion to a division which fails to amaze.
Then, after the domestic season is over, Rodon is hoping to get the nod for Wales as Ryan Giggs' side compete in Euro 2020.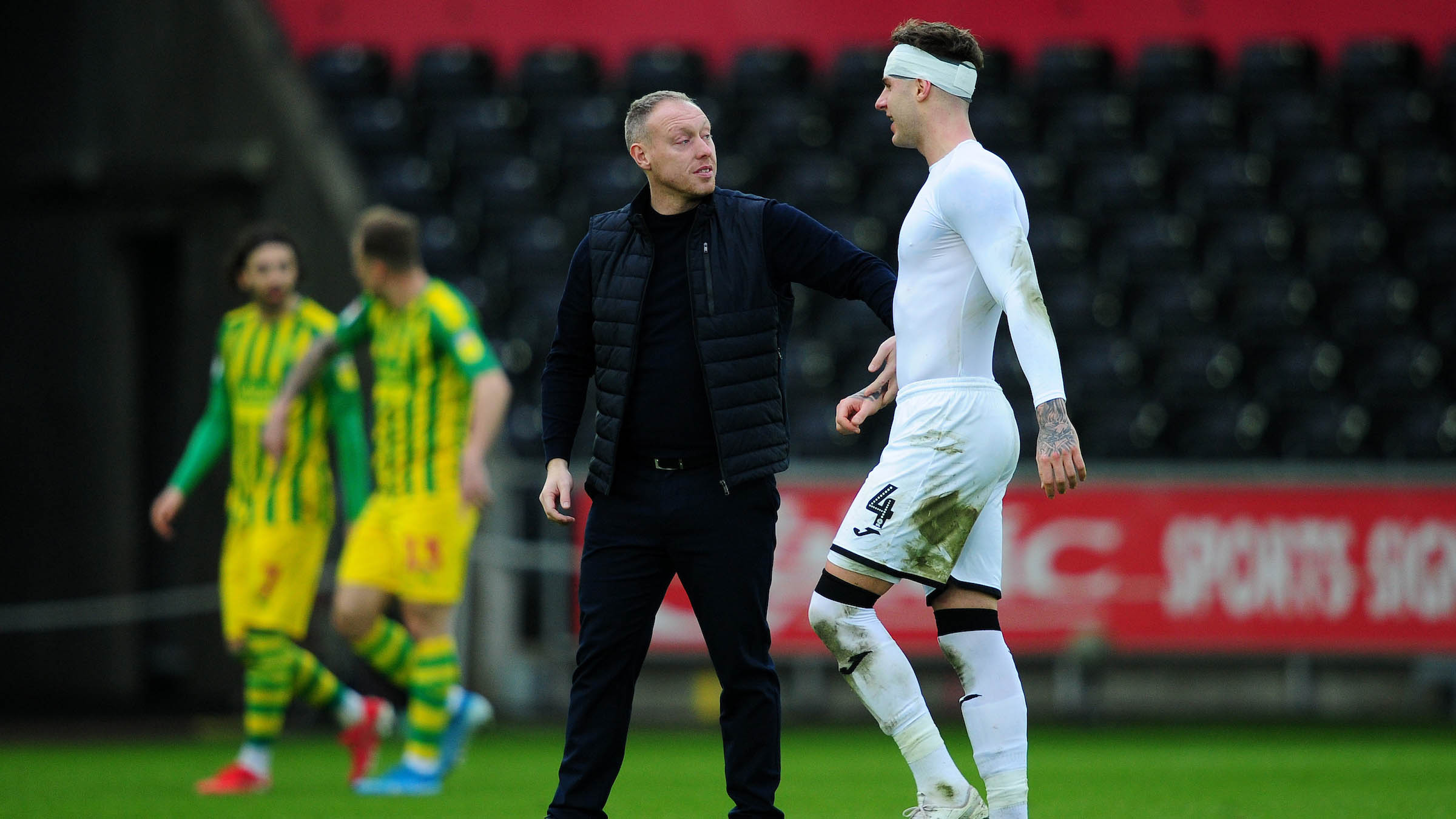 "The ideal plan is to finish the season strongly here," says Rodon.
"That's my focus, and then if I'm involved with Wales in the Euros that will be incredible."
From imitating his Swans heroes on the playground to potentially representing Wales at the Euros – Rodon's rapid rise has truly been a schoolboy's dream.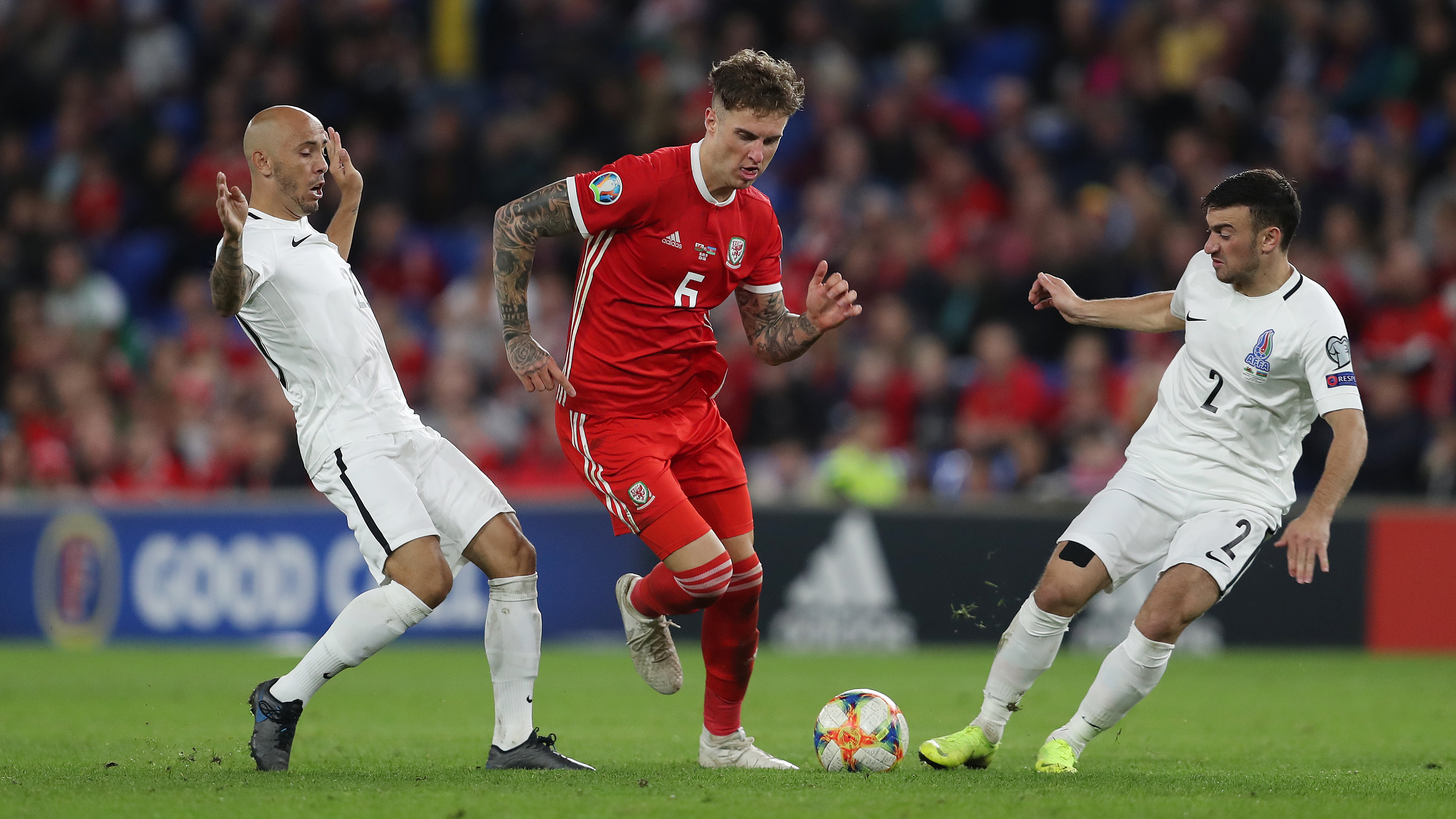 To mark the EFL's Day of Action, which is today, the Swans have organised a visit to Ysgol Pen-Y-Bryn along with club ambassador Lee Trundle as part of the Community Trust's Inclusion programme.
The day provides pan-disability pupils with classroom activities and PE sessions in a bid to develop their physical and cognitive capabilities.
Swans striker Liam Cullen has also returned to his old primary school in west Wales to talk to Primary Stars pupils about his journey as a professional football player and how his time in school has helped him along this path.