Joe Thomas | We're going in the right direction
1st November 2022
Under-21s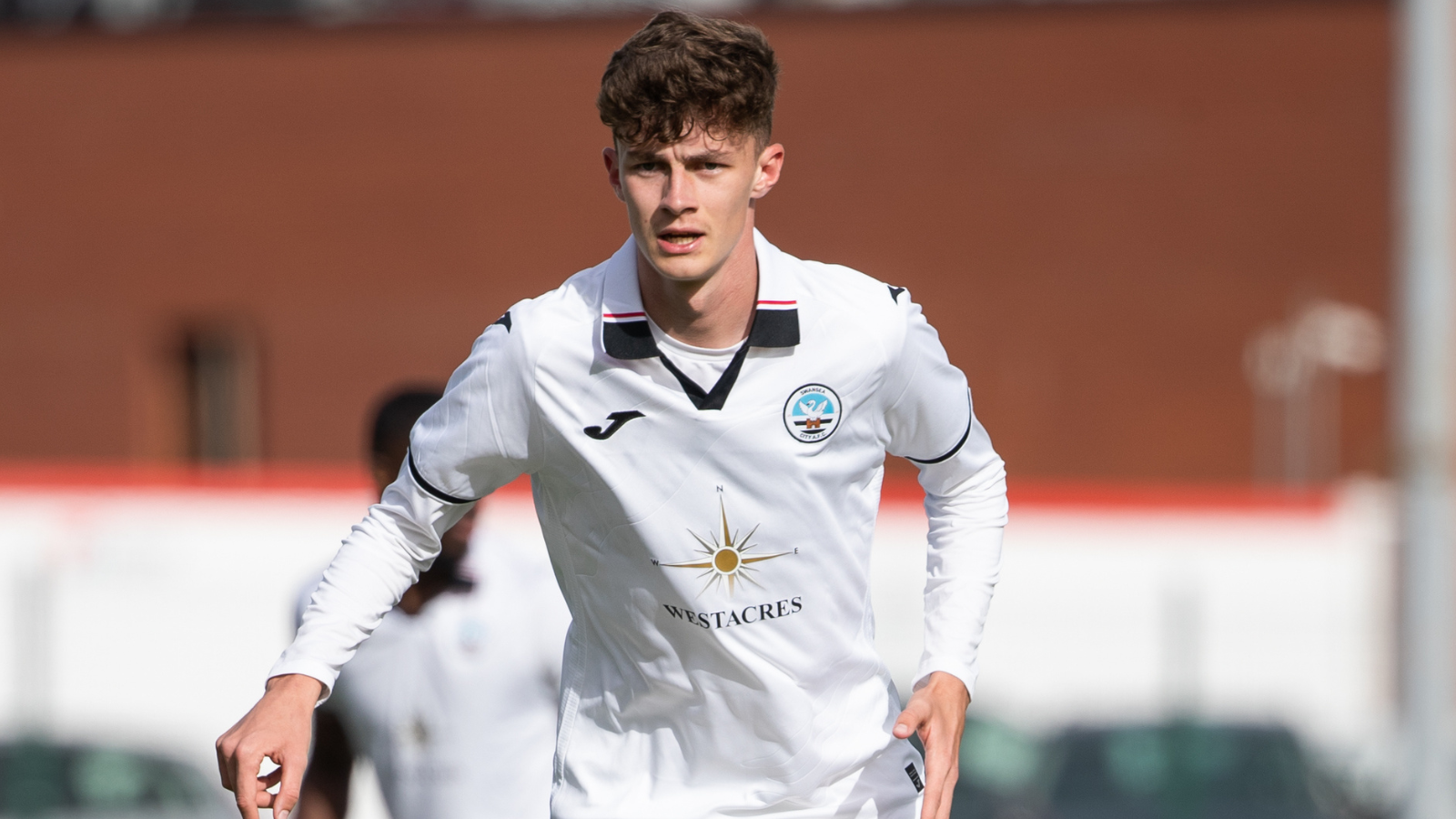 Swansea City Under-21s wing-back Joe Thomas felt his side's first away win of the season at Reading is a clear sign they are heading in the right direction.
Wasiri Williams -who was later sent off - was on target in the first half, before second-half goals from Thomas and Ben Lloyd completed the scoring as they took all three points against the Royals at the Select Car Leasing Stadium in the Professional Development League. 
On a personal level, local lad and Swans fan Thomas was extremely happy to get on the scoresheet once again for his third goal of the season. 
And the young Swans made it four wins from four with three consecutive clean sheets, which has boosted them up to fourth in the league table. 
Thomas - who joined from Cambrian & Clydach Vale in January - netted his second goal in two games, after the Welshman scored late on in the 4-0 win against Watford just last week. 
"It was a great performance from the boys and personally, I am happy with my goal. The boys dug deep, especially after going down to 10 men, it's even better to get our first away win, it's been a long time coming," said Thomas. 
"Hopefully we can keep the momentum and carry on getting clean sheets. It's important to us, as we conceded a lot of goals early on in the season when we went through a rough patch.  
"I try my best every game,  I think I'm just getting in the right places. Being a wing-back, I make sure I'm getting to the back post and hopefully I can put the ball into the back of the net.
"It's been a three-game week, and we have two games next week. It's been tough but the results have certainly reflected how hard the boys have worked.
"Scoring is always a great feeling, especially to get my second goal in two games and I'll be looking to grab some in games to come.
"As a team, we're all pushing forward to get those all important minutes and eventually push into the first team. 
"We're going in the right direction with these wins and good performances. We just need to carry on going and take it game by game."