Joel Cotterill proud of effort from nine-man Swans U18s
30th October 2021
Under-18s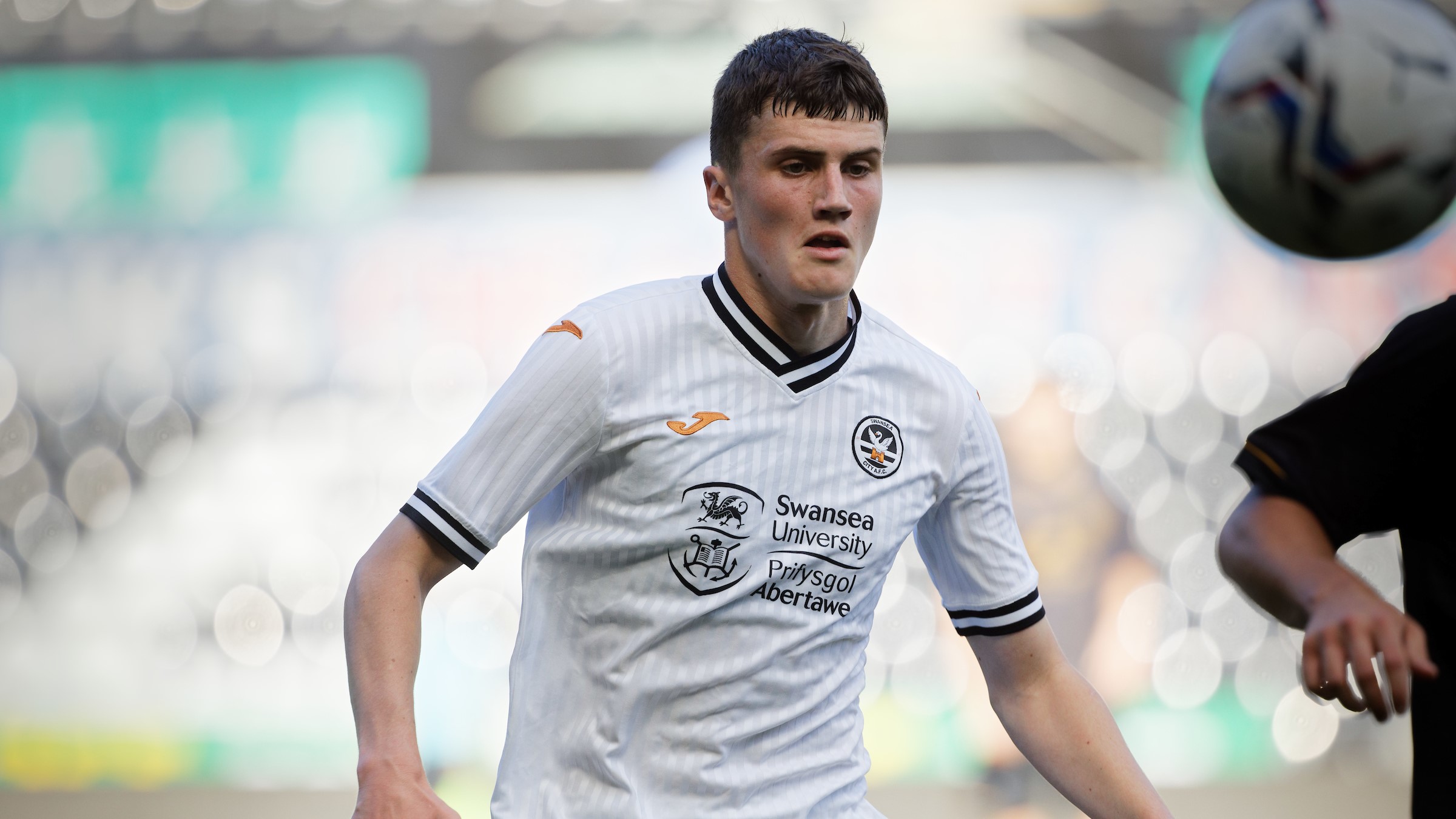 Joel Cotterill was proud of the work ethic shown by Swansea City Under-18s as they battled hard despite being reduced to nine men in their 4-2 defeat at Watford.
Richard Faakye was sent off before half-time with the Swans 2-1 down and Cian Jenkins was handed a second yellow card after the break.
Despite being two men down, Adrian Akande managed to pull a goal back for his side and the Swans continued to create chances, although they would ultimately come out on the wrong side of the scoreline.
But skipper Cotterill could not fault the effort levels of the young Swans in difficult circumstances.
"I'm proud of the boys and how we all adapted to being two men down, we kept it 1-1 in the second half which I'm proud of, everyone gave that extra 10% to push us through the 90 minutes," said Cotterill.
"Going two men down hurt us but we did well, it's a learning curve for us and it's just about how we bounce back now.
"We had chances and they switched off, I think we then realised that we had to capitalise there, in games like this it's obviously too late because we've had two men sent off, but I think the boys have done really well pushing.
"We haven't had a full squad, there have been younger lads who have come on who did well when they came on, it's just about learning now."