Josh Edwards | I'm proud of all of the boys
5th March 2022
Under-18s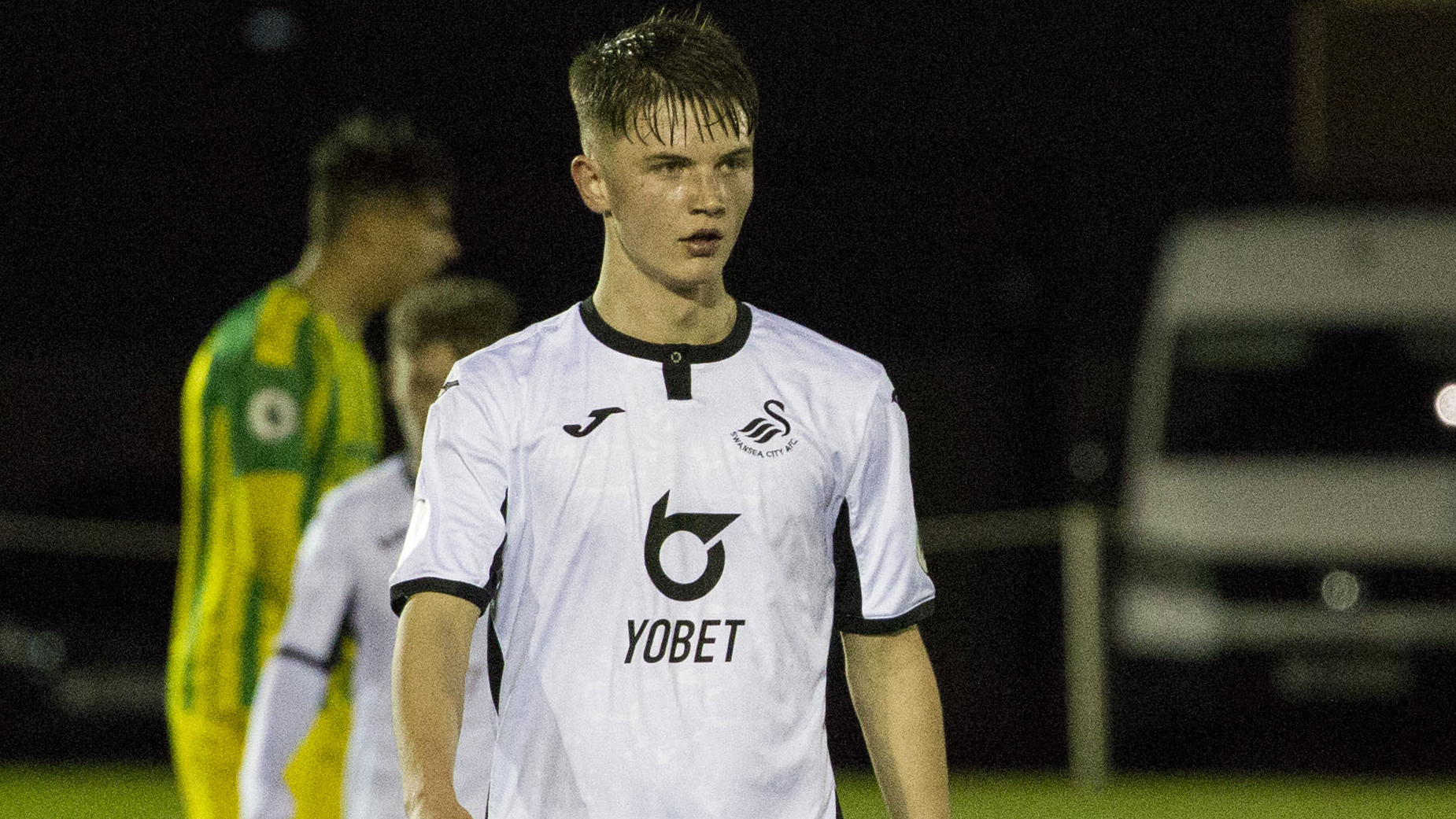 Swansea City under-18s captain Josh Edwards is incredibly proud of the hard work his side have shown following their 2-1 win over Millwall under-18s in the Professional Development League.
Goals from Corey Hurford and Iwan Morgan were enough to earn all three points for the Swans, making it six points from a possible nine in three games over seven days.
Edwards is excited to see the progress that his side has made over the past few months as they begin climbing the Professional Development League, with a week of strong performances best highlighting this.
"I think the boys' performances have been top all the way through this week - hard work all the way," said Edwards.
"We are averaging 10km a game now and it just shows much we have been grafting both on the training ground and on the pitch especially.
"We're all proud, but we're gutted that we couldn't get all nine points from the week. We felt we deserved that but we just started slowly in our first game. Overall we are happy with our performances.
"We could have scored four or five today easily, we are creating the chances and to be fair to the lads up front, they are taking more than they are missing.
"I'm just gutted we couldn't get a clean sheet, but it is something that we are working on. Firstly, we want to help our keeper out, the game feels a bit like a loss because of how hard we worked and we should have had a clean sheet.
"We've come so far within the space of three or four months and it all comes down to the hard work and the commitment that we've put in ourselves and the change in the team has been phenomenal.
"We are buzzing with how we are doing and we are looking to just get as many points as we can for the remainder of the season because we know that we have the quality to beat most teams.
"I take incredible pride of being captain of this team, to see the change and all of the hard work that everyone has put in, I'm just buzzing, it's an unreal feeling.
"For me personally, I'm proud of every single one of them, even the boys on the bench, they're pushing the boys on the pitch."