Josh Thomas relishes scoring return after difficult year
13th July 2022
Under-21s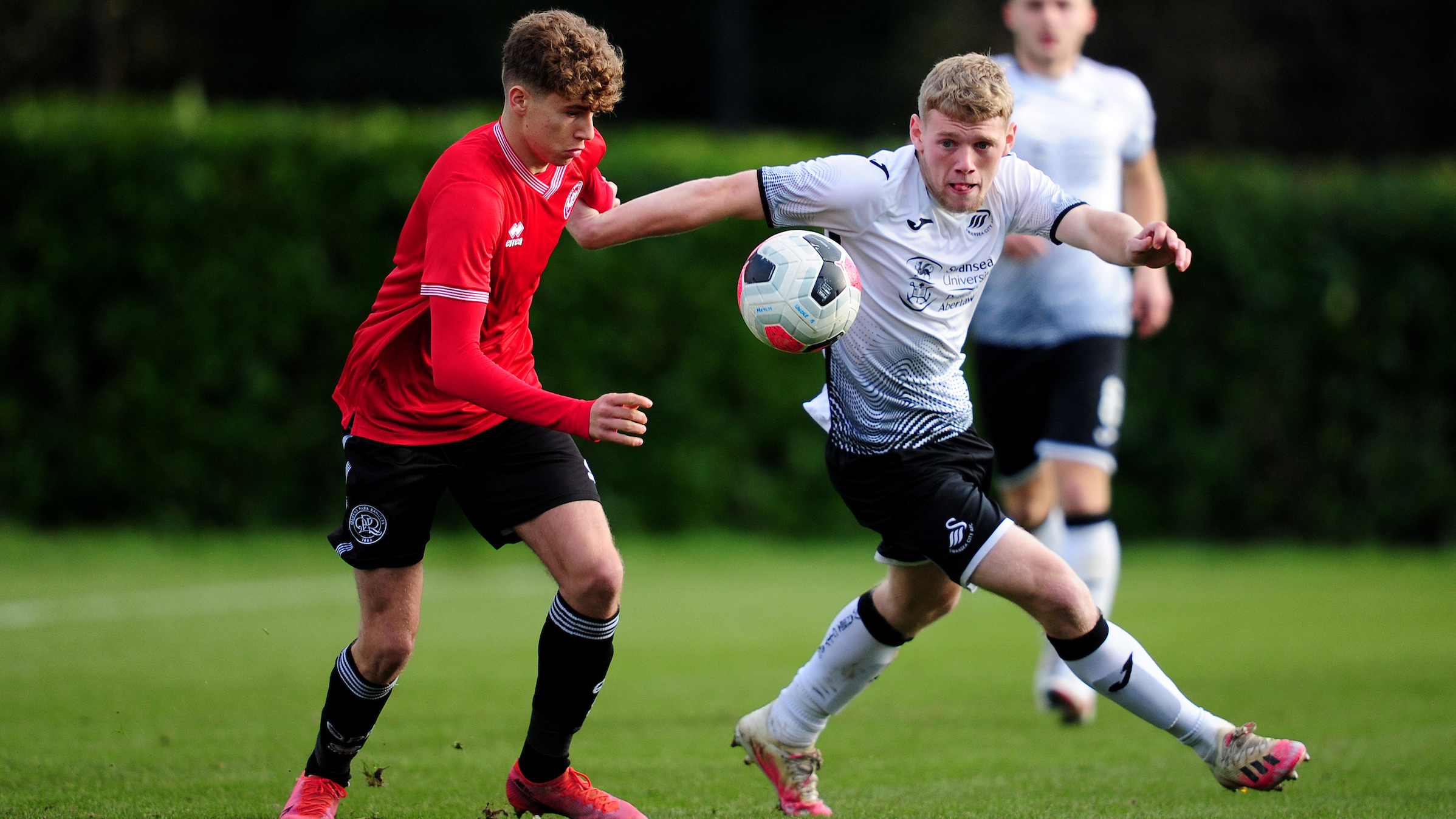 Swansea City Under-21s striker Josh Thomas was glad to put a difficult 15 months behind him as he scored on his return from injury in pre-season
Thomas suffered an ankle injury in 2021 that saw him miss the entirety of the 2021-22 campaign. But in the under-21s' first pre-season game ahead of the new season, Thomas returned to the field and was able to find the back of the net in a dominant 5-0 win over Trefelin BGC.
The 19-year-old was just happy to be back out on the field and put a challenging period of his life behind him, but was delighted to be able to find the back of net as he eyed a strong 2022-23 season.
"It's been almost 18 months I've been out for; it's been a difficult one," said Thomas.
"Even if I didn't get a goal, I just wanted to get on and enjoy being back out there because I haven't played for so long, if I could grab a goal it was just a bonus really.
"It was probably the toughest year-and-a-half to two years of my life, you see everyone else go out for training every day and you're stopped from doing that by something that wasn't your fault.
"So scoring was the icing on the cake really. That's what strikers do, they score goals, for me to get the goal it was just the best way to show that I'm back.
"Last year I'd be watching the games frustrated. I missed a couple of chances but, if the boys keep creating the chances, I'll get on the end of them and hopefully get us plenty of goals.
"The start of last year was difficult, the boys were trying to get used to a new way of playing, but obviously we kick on this season and really go for it.
"When you're injured you focus on yourself, you focus on what you're doing and not as much on the team really, but towards the end of last season I was more involved with the meetings and what was going on so it will be easier to get back into it.
"I'd be watching them day-to-day and picking up things that the other strikers do and what the coaches are saying.
"The style is something different for me and I'm really enjoying it, I enjoyed watching it and I enjoyed playing it. I don't get the ball as much as I would normally, but as long as I score goals and be a nuisance, I can definitely help the team."