Kris O'Leary | U23s are "chomping at the bit" to return to action
13th April 2021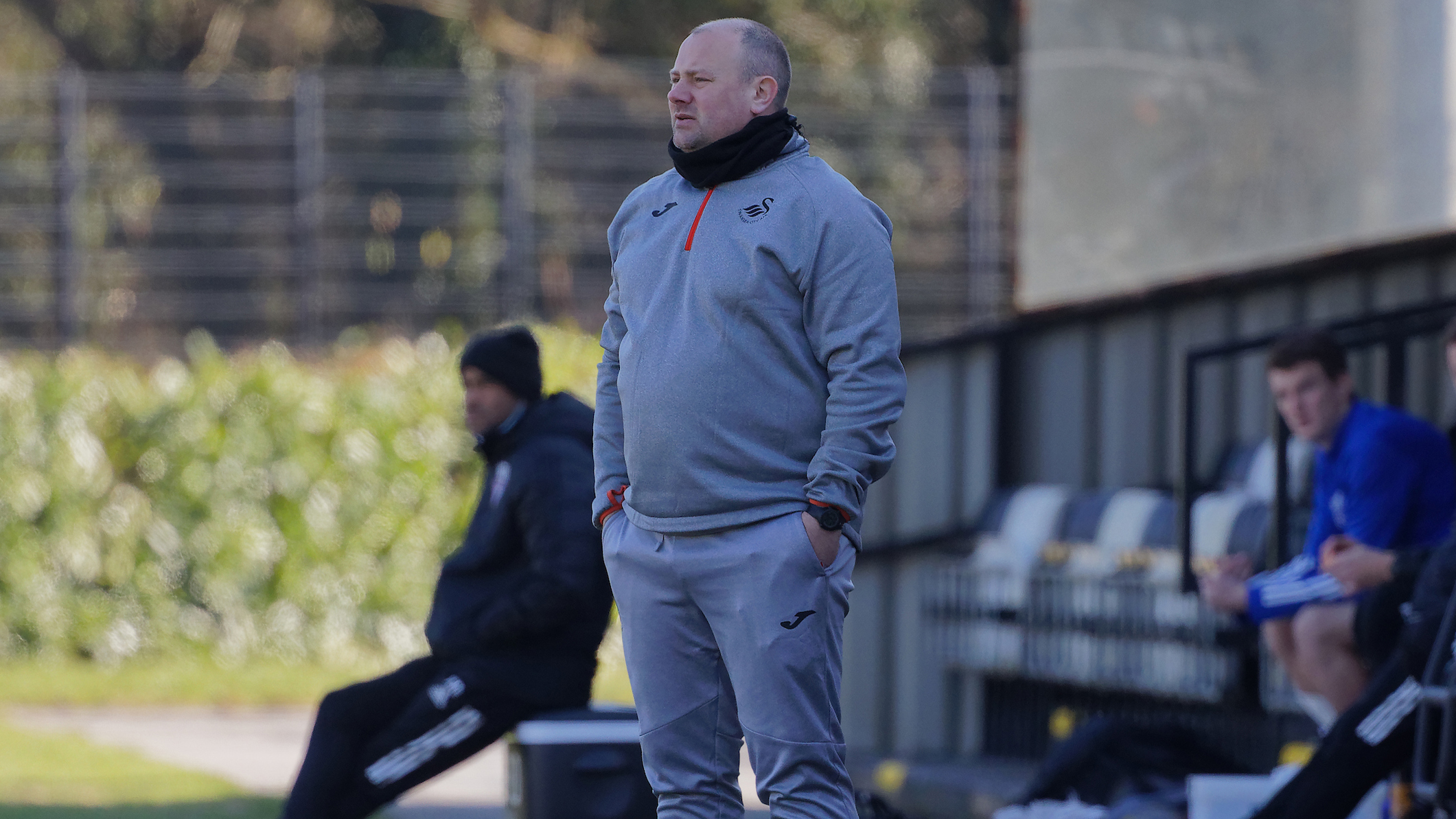 Swansea City Under-23s coach Kris O'Leary says his side are "chomping at the bit" to return to action this afternoon after a month since their last fixture.  
The young Swans host Crewe Alexandra at Landore in the Professional Development League in their first match since the 2-0 loss away to Watford on March 12.
After such a lengthy wait to return to action, O'Leary, who took over the reins in March, says his players are looking forward to getting back onto the pitch.
This afternoon's fixture against Crewe will be the first of six games that the under-23s will face before the end of the season in what will be a busy schedule for the young Swans.
The former Swans midfielder believes the demands of the schedule will form an important part of the players' development.
"The boys are really frustrated that we haven't had a game. They're chomping at the bit to get going, it's been a long wait," he said.
"I think we're all looking forward to a game, it's been that long.
"It's crazy that we don't play for the best part of a month and then have a lot of games in the next month. It's going to be difficult and it's going to be a learning curve for them and ourselves really.
"It's going to be a bit like the first team have been recently where it's just play, recover, play, recover.
"This is what it's about, they've got to learn now how to manage these situations so it's going to be a good experience for them.
"It's probably not a fashionable bit of development but it's an important part where you have to get your body used to playing, resting, playing, resting; that's all part of football."