Liam Cullen | From mascot to first senior start
22nd November 2020
First team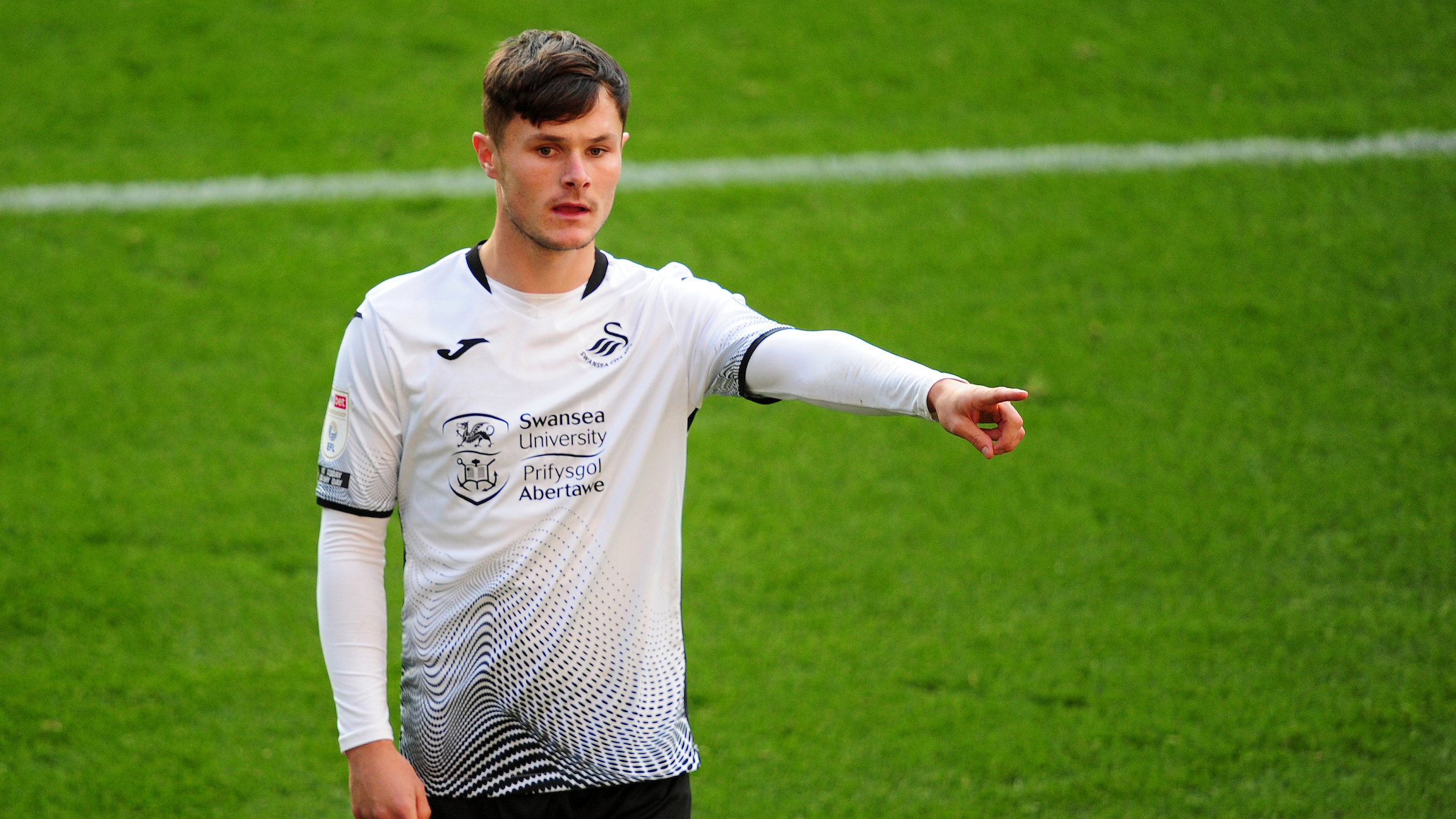 It was a transition from match day mascot to first senior start for Swansea City as a "lifetime's work" paid off for Liam Cullen.
The striker made his first start at senior level for the Swans on Saturday as he played alongside Jamal Lowe in the 1-0 win over Rotherham United at the Liberty Stadium.
It was 14 years ago – on April 17, 2006 – that Cullen walked onto the Liberty pitch for the first time.
Aged seven, he was among the club's mascot that day as he walked alongside Alan Tate – now first-team coach with the Swans.
Coincidentally, Rotherham were the visitors that day too.
Fast forward the clock to the present, and Cullen impressed in his full league debut under Steve Cooper.
The 21-year-old harassed the Rotherham backline and held his own in a performance that pleased the Swans head coach.
And for Cullen, it was years of hard work that paid off in a big moment for the Tenby product.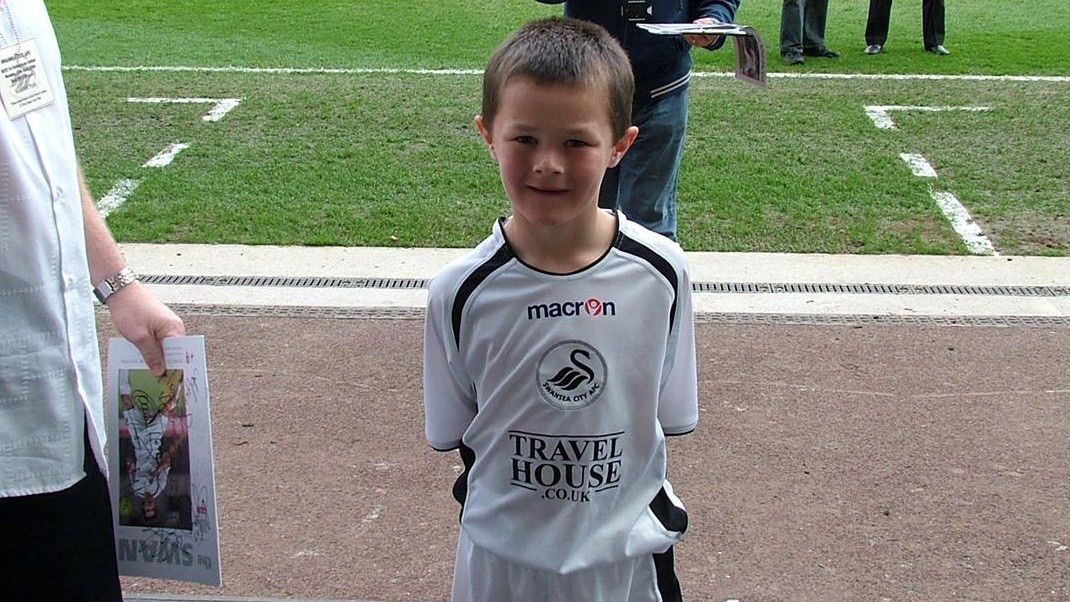 "It's pretty much a lifetime's work for days like Saturday," said the Wales Under-21s international, who scored his first senior goal in the dramatic win at Reading that secured a play-off spot last season.
"To do it at my boyhood club - the club I've grown up supporting all my life - is a dream come true, to be honest.
"When I found out when I was starting, I mentioned to Shaun Baggridge, who is part of our kit team, that the first time I ever stepped foot on the Liberty was as a mascot against Rotherham.
"I actually walked out with Tatey that day when I was seven. It's just a bit of a coincidence that my first start was against Rotherham as well.
"We lost that day, so I wasn't too happy. I wanted to make sure we got the job done today and thankfully, we did.
"Once I got in the first-team set-up back in January, I've worked hard every single day for this day. I'm glad I finally got it and hopefully I can kick on now and keep going."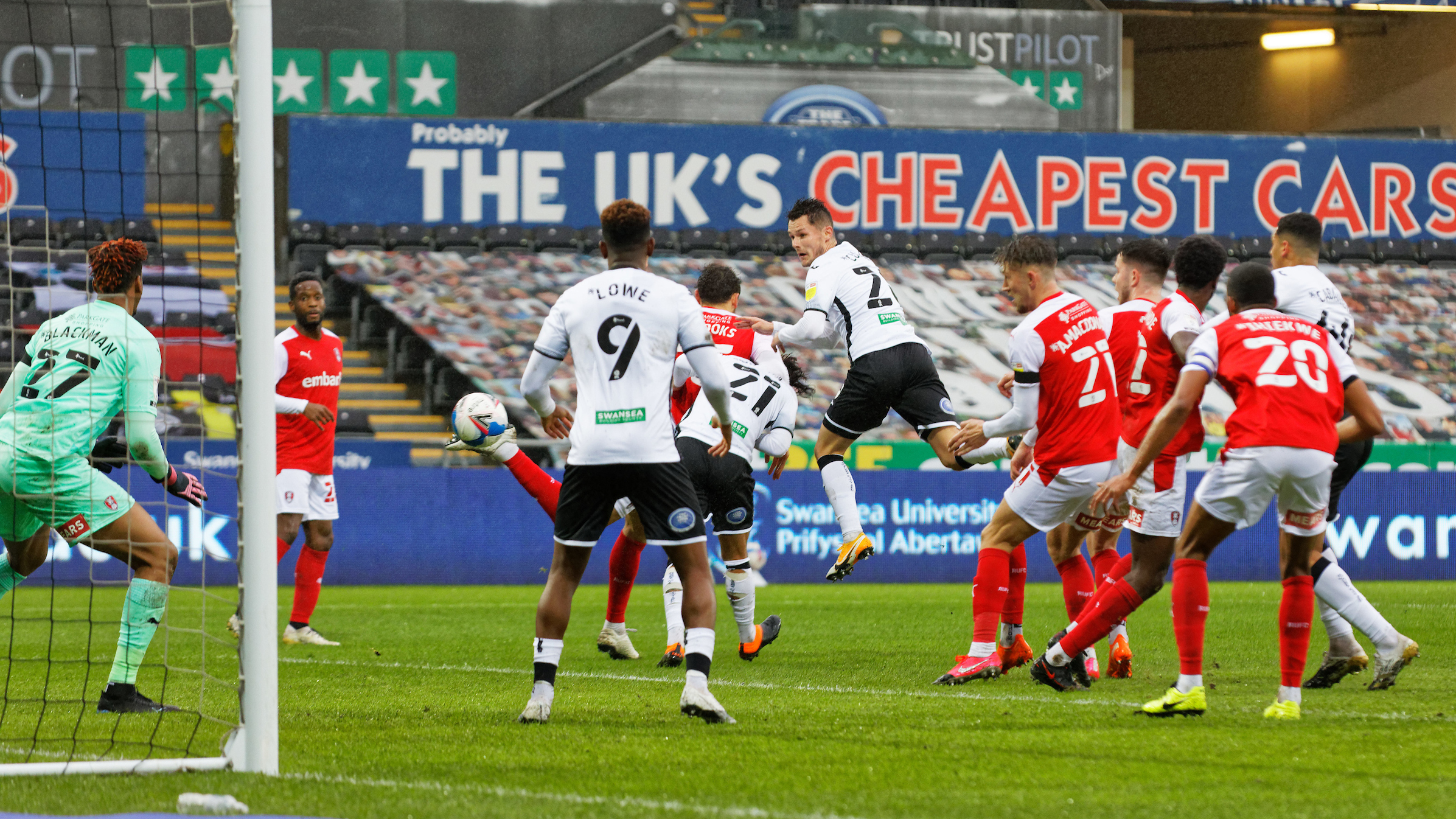 Three points for the Swans keeps them within touching distance of the top spots.
For Cullen, the focus now is to get more starts under his belt.
He added: "I just want to keep playing football for Swansea. It's what I've wanted to do my whole life.
"I love the club and just want to enjoy playing for them. I'm not really looking any further than that.
"Hopefully, as a striker, the goals and assists come with it. I definitely believe in myself; I'm getting more and more confident every day, so hopefully it's an exciting future."