Liberty Stadium Elf Hunt
15th December 2020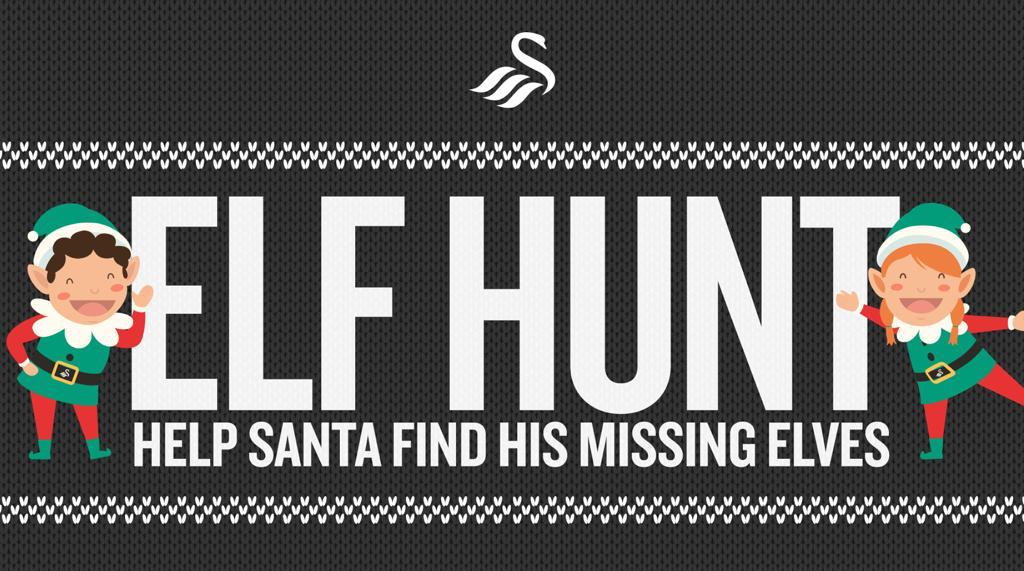 We are inviting all Junior Jacks to participate in an Elf Hunt outside the Liberty Stadium. 
Some rogue elves have left the North Pole and were last spotted on the West and South sides of the Liberty Stadium. 
We invite young supporters to go for a walk with their families and log on HERE to inform us what you find. You might even win a prize!
Swansea City asks all participants to maintain social distancing at all times.
The North area of the stadium is strictly prohibited. The elves are reported to be situated in the South corner of the stadium near the ticket office and can be found all the way around to the 1192 Hair and Beauty Salon on the West side of the stadium. 
Have fun, Junior Jacks!