Margetson relishing Swansea City home comforts
3rd July 2019
Pre-season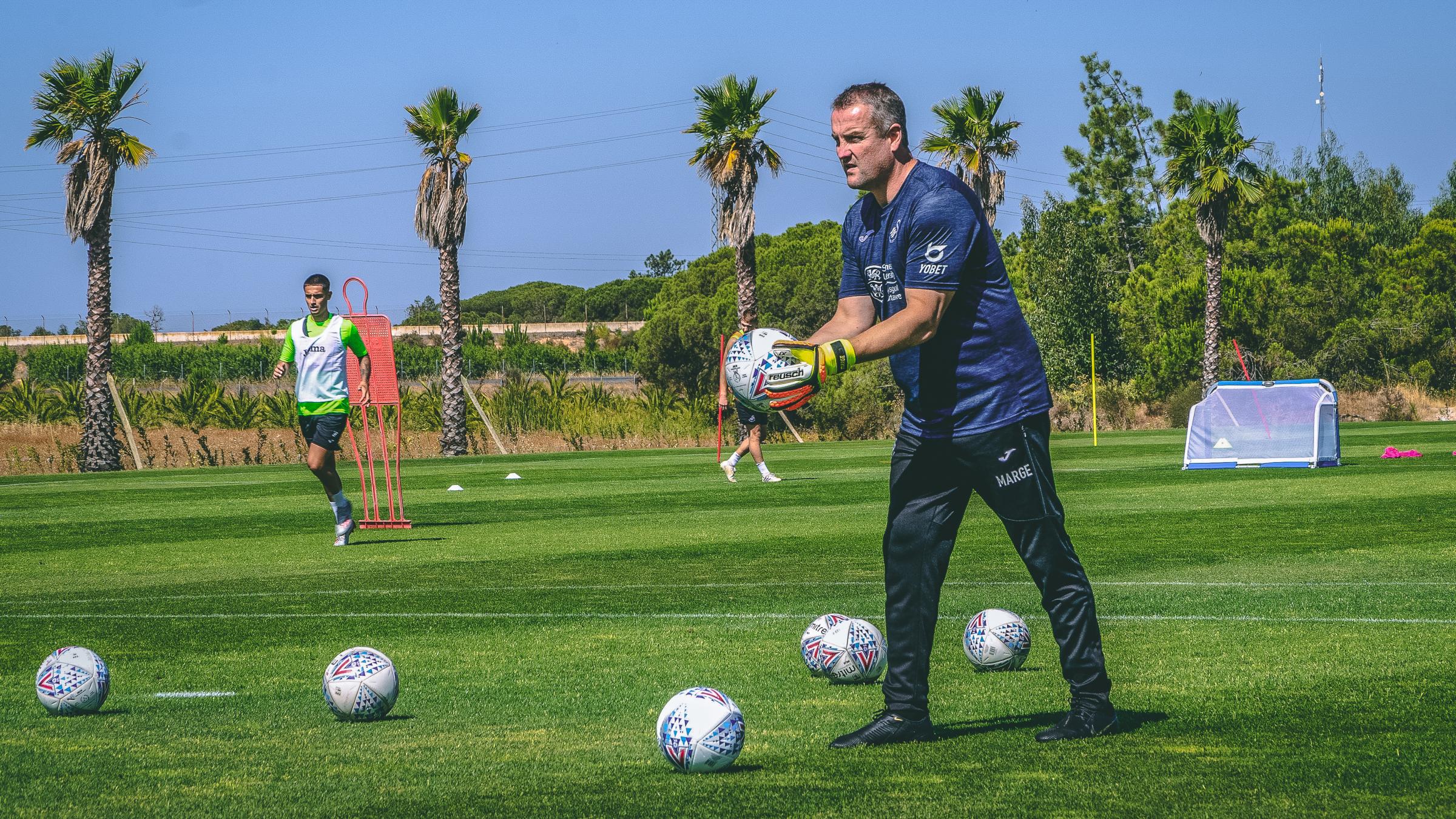 New Swansea City goalkeeping coach Martyn Margetson is relishing the opportunity to make his mark at the club closest to home.
Margetson has spent the majority of his coaching career commuting long distances from his permanent home in Port Talbot in pursuit of excellence.
That pursuit has already taken him to the likes of West Ham, Crystal Palace and Everton, plus the pinnacle of international football with Wales and England.
But having answered Steve Cooper's call to swap the weekly trek by road or rail for the relatively short trip to Fairwood and the Liberty Stadium, the 47-year-old Baglan-product is excited by the new challenge ahead.
"I've always kept my home in Port Talbot wherever I've been,'' said the former Wales, Manchester City, Cardiff, Southend and Huddersfield 'keeper. "I've always commuted all over the country from home probably three times a week.
"I've lost count of the number of times I've been waiting at Port Talbot station at 4.15am in the morning for the train to London; or facing a four-hour drive to Merseyside. I won't miss that, that's for sure.''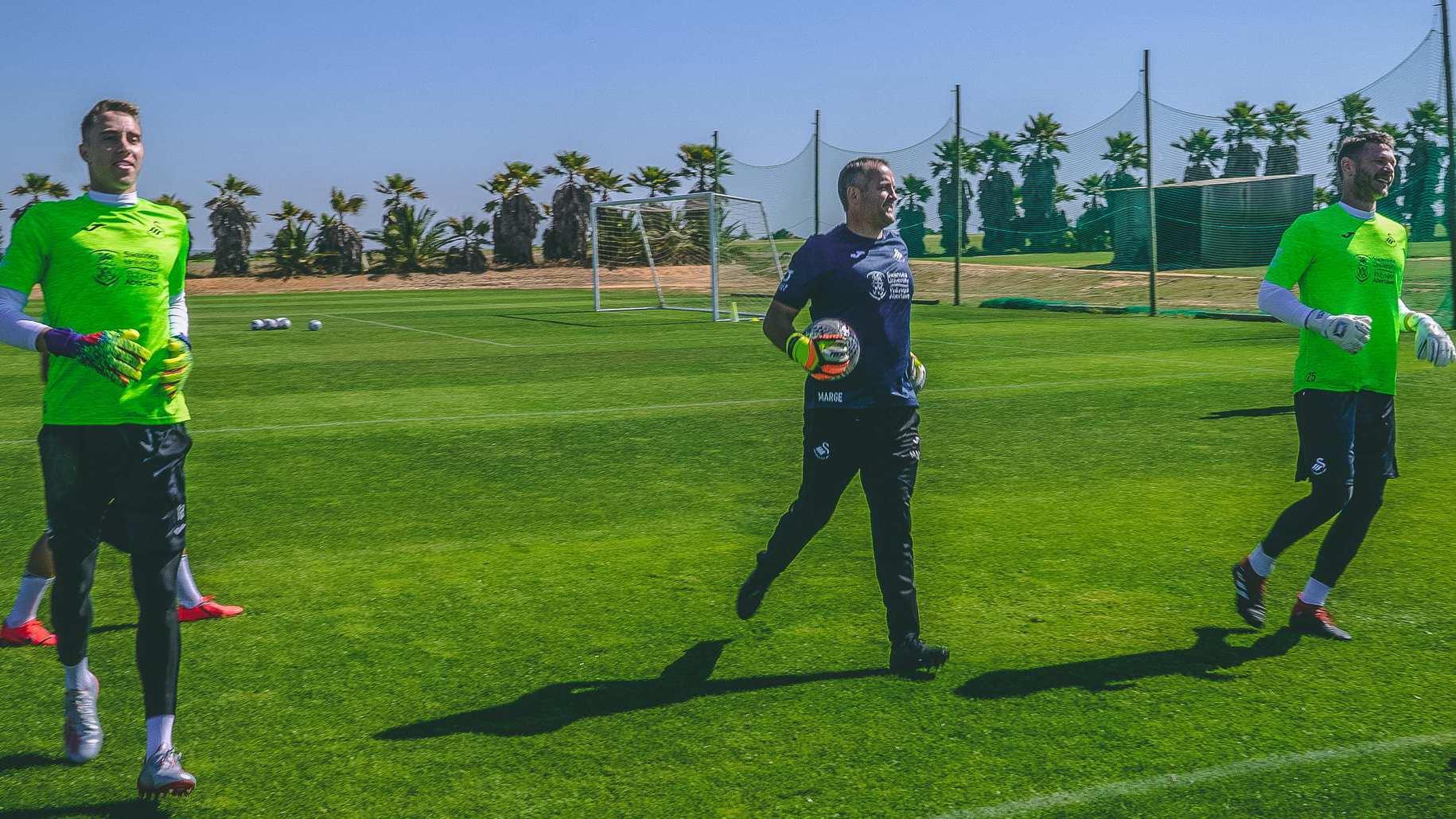 Instead, Margetson will form a vital part of Cooper's backroom team attempting to challenge for Championship honours this season, while also sharing his time during the international breaks with Gareth Southgate's senior England team.
Speaking from the club's pre-season training base in southern Spain, Margetson added: "I've really enjoyed my first week at the club. Everyone has been more than welcoming.
"When this opportunity first came along it was paramount that I wanted to carry on with the England national team. It's probably the pinnacle of what I do as a goalkeeping coach to have that role.
"Steve, with his association at the FA, was fully understanding. It's a role I've been doing for a long time, including over six years with Wales. In total I've combined the club and national team for nearly nine years. It's a role I'm used to.''
That international experience has also helped Margetson's rise to become one of the most highly-regarded and highly-rated coaches in the game - making his signing something of a coup for the Swans.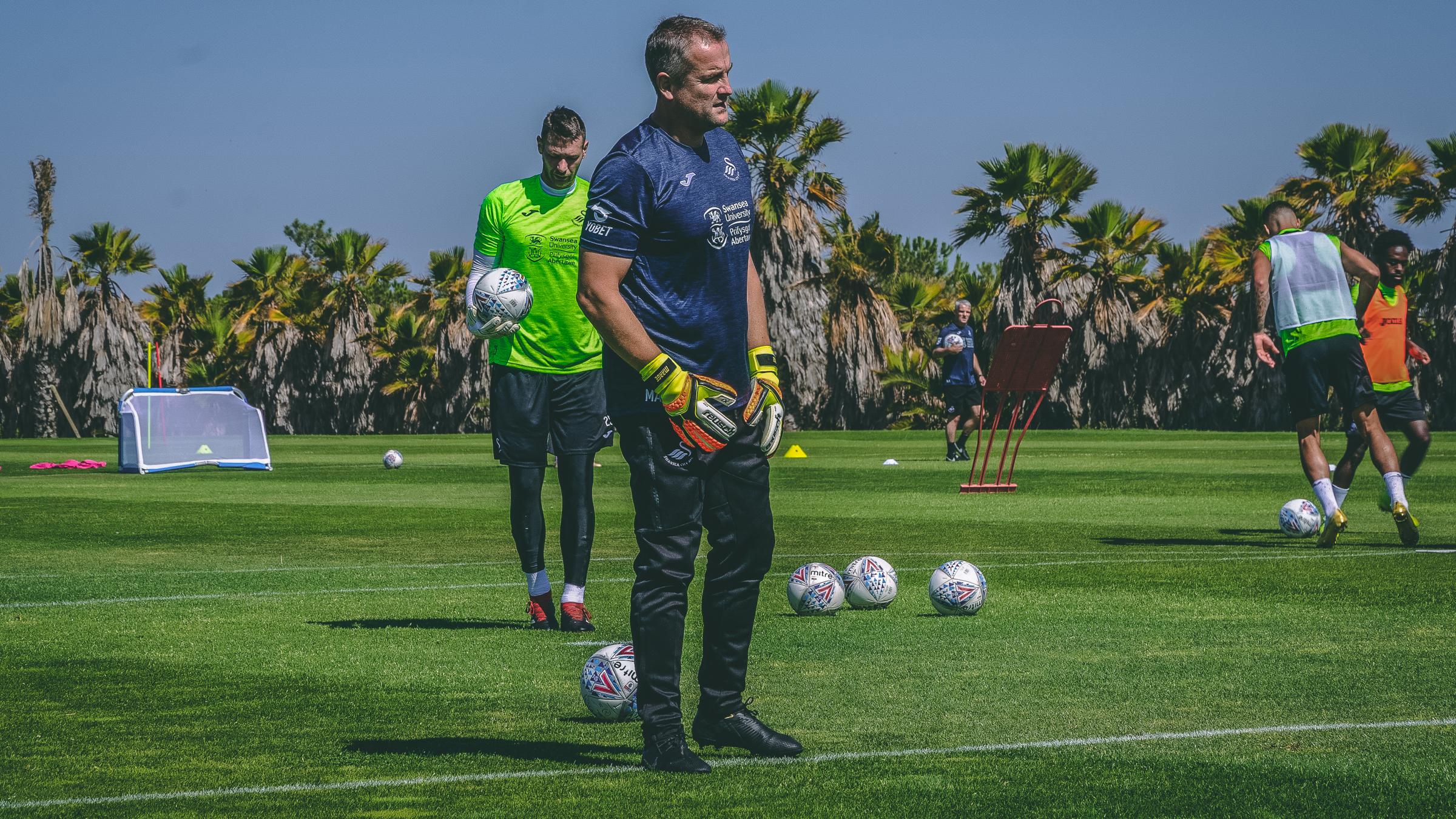 "So far during my coaching career I've worked with 31 first-team goalkeepers. Of those, 20 were full internationals,'' he said.
"It's been great experience to work with some top, top 'keepers - and they've all helped me evolve as a coach.
"I've got my own philosophies on goalkeeping, which has been formulated by taking a little bit from working with each of them.
"They are all different and the experience you gain from working with 20 full internationals is priceless. It's given me quite strong beliefs in how I see the role.''