Mark Allen | Russell and I believe in the plan, but it will take time to come to fruition
27th March 2022
First team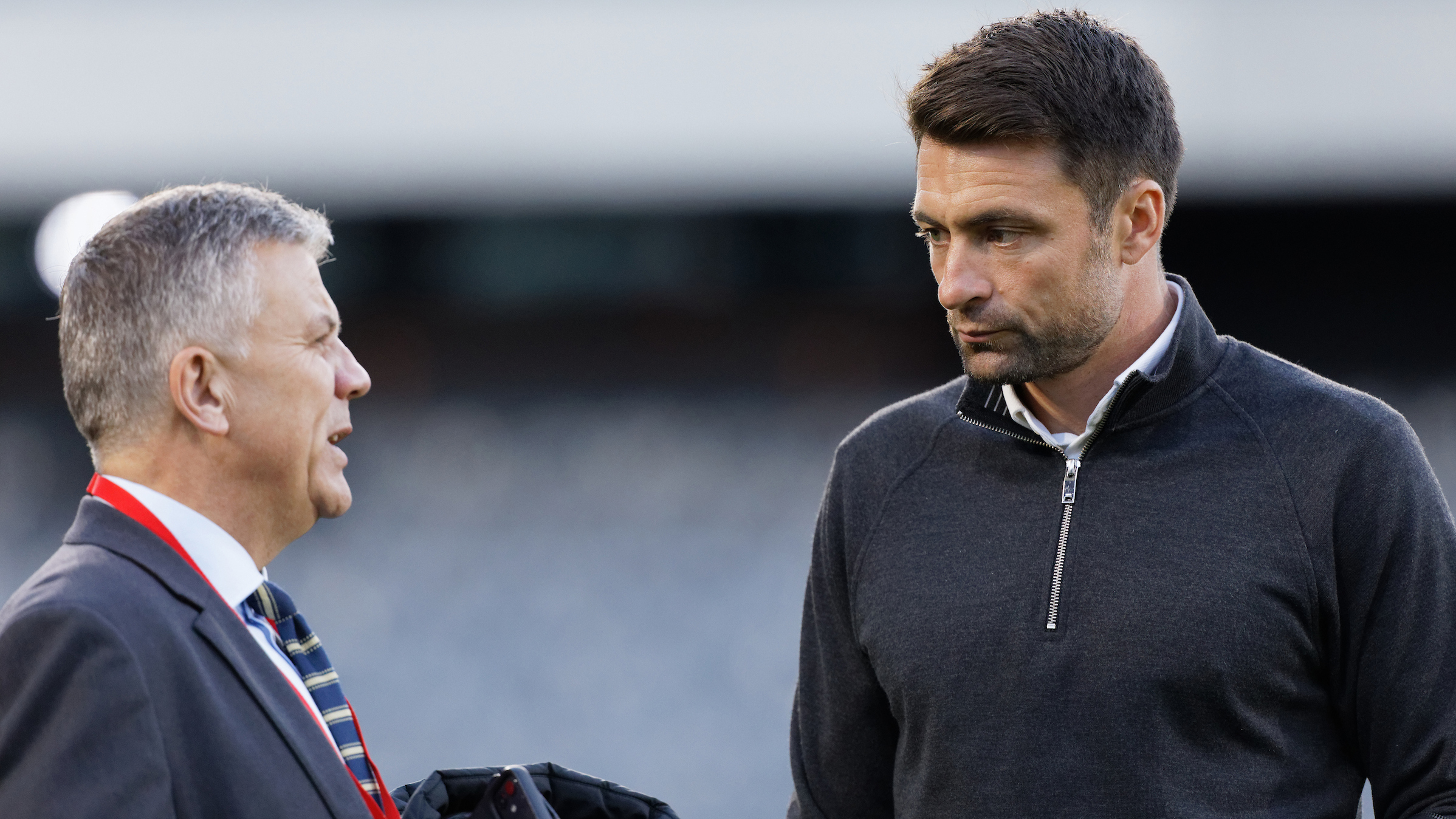 Swansea City sporting director Mark Allen is confident the strong relationship he and Russell Martin enjoy can help repay the patience of supporters and lead the club to a bright and sustainable future.
The Swans are approaching the final stages of Martin's first campaign as head coach, and Allen's first as the club's sporting director.
With a desire to implement an ambitious, possession-based style of play, there have inevitably been ups and downs along the way during a transitional season.
When performances have clicked the Swans have proven highly effective; recently securing league doubles over Coventry City, West Bromwich Albion and Peterborough United, as well as impressive victories against Cardiff City, Huddersfield Town and Blackburn Rovers.
The Swans have dominated possession to such an extent that no side in the Championship has enjoyed a greater share of the ball, which is reflected in the completion of the highest number of passes in the division and a high ranking when it comes to positive, forward passes.
Martin and technical development coach Matt Gill have acknowledged the need to find a regular cutting edge in the final third moving forward, but all the indicators are there to suggest it is a method of playing that will prove difficult to combat once all the moving parts are fully in sync.
When you also consider that Martin and his staff were appointed just a handful of days before the start of the season, and that a month of meaningful training work and games was lost to Covid over Christmas and New Year, there is no denying the many challenges the 2021-22 campaign has posed.
But Allen has every confidence that the club's direction of travel will reap dividends, and pay back the patience and faith supporters have shown.
"The word patience is often a word we use, but we seldom abide by or afford that level of time," he says.
"But there is no doubt that this year we were always going to need, and are going to need, that degree of patience.
"And it's a degree of patience we have been granted, because the supporters have been phenomenal and have been outstanding in their backing and understanding of where we are trying to get to.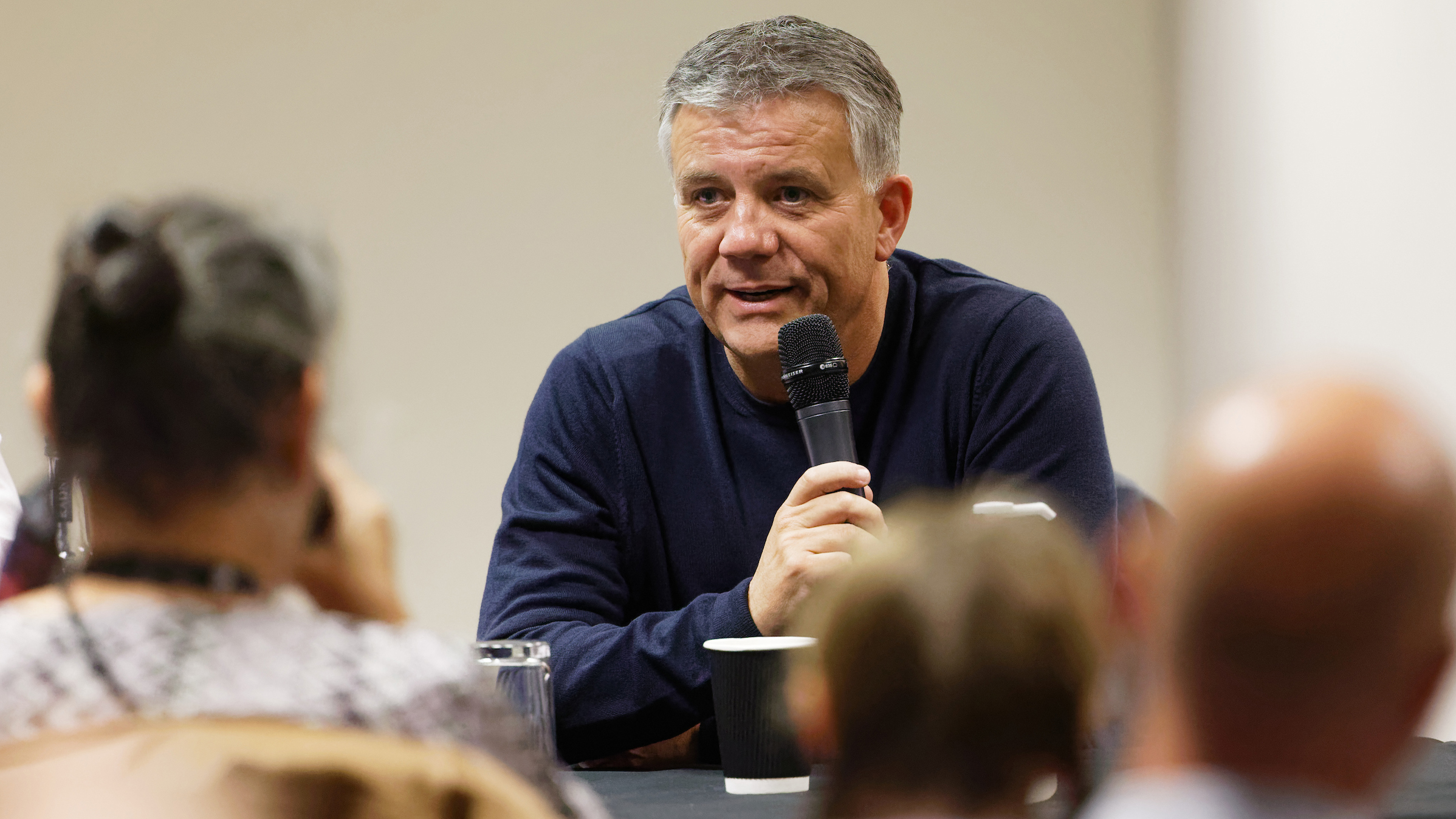 "I think everyone is very excited about where we think this could go, but like all things sometimes you have to break things down and build them up again.
"I am a huge supporter and a real believer in what we are trying to do under Russell. I am completely in support of his methodology, which is ideally the way Swansea want to be and want to play.
"I think this is a situation where I am here to support Russell, and I am an ear he can bend or someone he can lean on in certain circumstances on and off the pitch.
"I have always been clear that the work on the pitch and in that arena is his. The picking of the team and the tactics will always be the head coach's domain as far as I am concerned.
"But I am there as that support to keep the process and plan going, and if you are going to have a plan you cannot go changing it every five minutes.
"If you have a plan, then you have to be ready to give that plan a chance to reach fruition, and to come through.
"That does take a bit of time, but my experience tells me the rewards – if you stick with the plan – will come."
Allen speaks on such matters from a position of considerable experience and authority. He oversaw a transitional period in Manchester City's academy as the club developed following a change of ownership, while he also helped steer Rangers through a challenging time to ultimately complete their climb back to the summit of Scottish football.
So, he is well aware of the ups and downs, victories and pitfalls that lie along the route when fundamental change is being implemented, and it holds no fears for him.
"I think overall, I am not surprised at where we find ourselves, I think the challenges have been there for everyone to see," says Allen.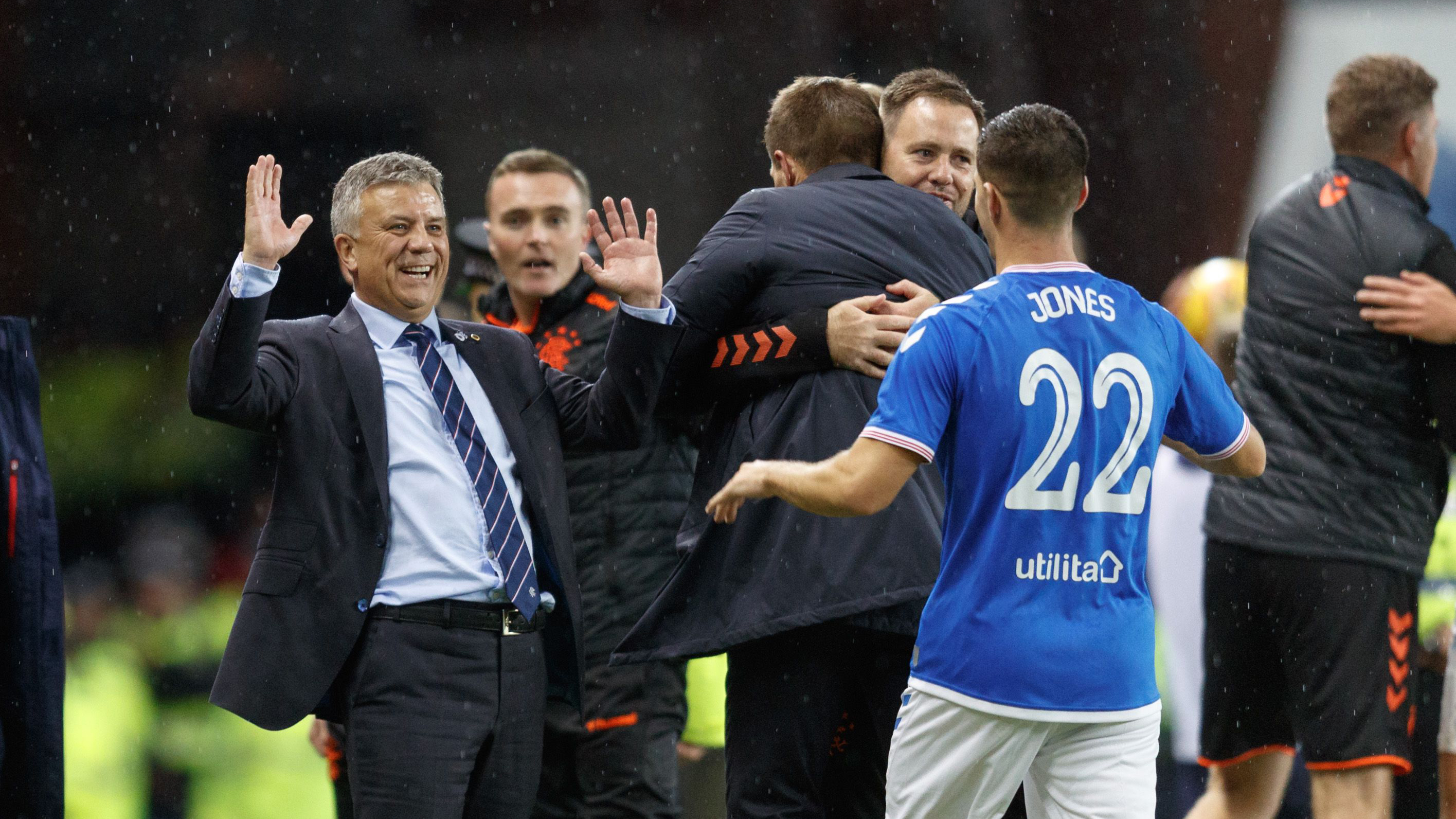 "We are in a stage of transition with the team and with the style of play. Like all things, including my experiences at Manchester City and Rangers, that transition means there are good things and there are things you would like to improve on.
"We are no different to that. Russell and I can see where we would like to make improvements, but there is also a lot of good stuff that has happened.
"So, for me personally, this is broadly where I would expect us to be in a period of transition.
"We should not be shy to mention the fact that, in the world of finance and economics, if you have not got vast sums of money to spend immediately then those changes may come over two, three or maybe four (transfer) windows.
"It takes that to be able to build something towards where you feel you are getting near to the finished product.
"Certainly, from my previous experiences, that was very much the case. It was probably more so at Rangers, which was more recent and relevant.
"It was a three or four window process to get to the point where the team was ready to go and win the league."
The season has also been the first in which Swansea City has not had parachute payments following the end of the three-year period dating back to relegation from the Premier League in 2018.
As such, Allen and Martin have been keen to move away from the heavy focus on loan signings over the previous two seasons; instead looking to secure the permanent signings of young players who fit the playing identity and can be developed and nurtured by the coaching staff and senior members of the squad.
Joel Piroe and Flynn Downes have been notable success stories from that policy, while Andy Fisher and Nathanael Ogbeta joined in January.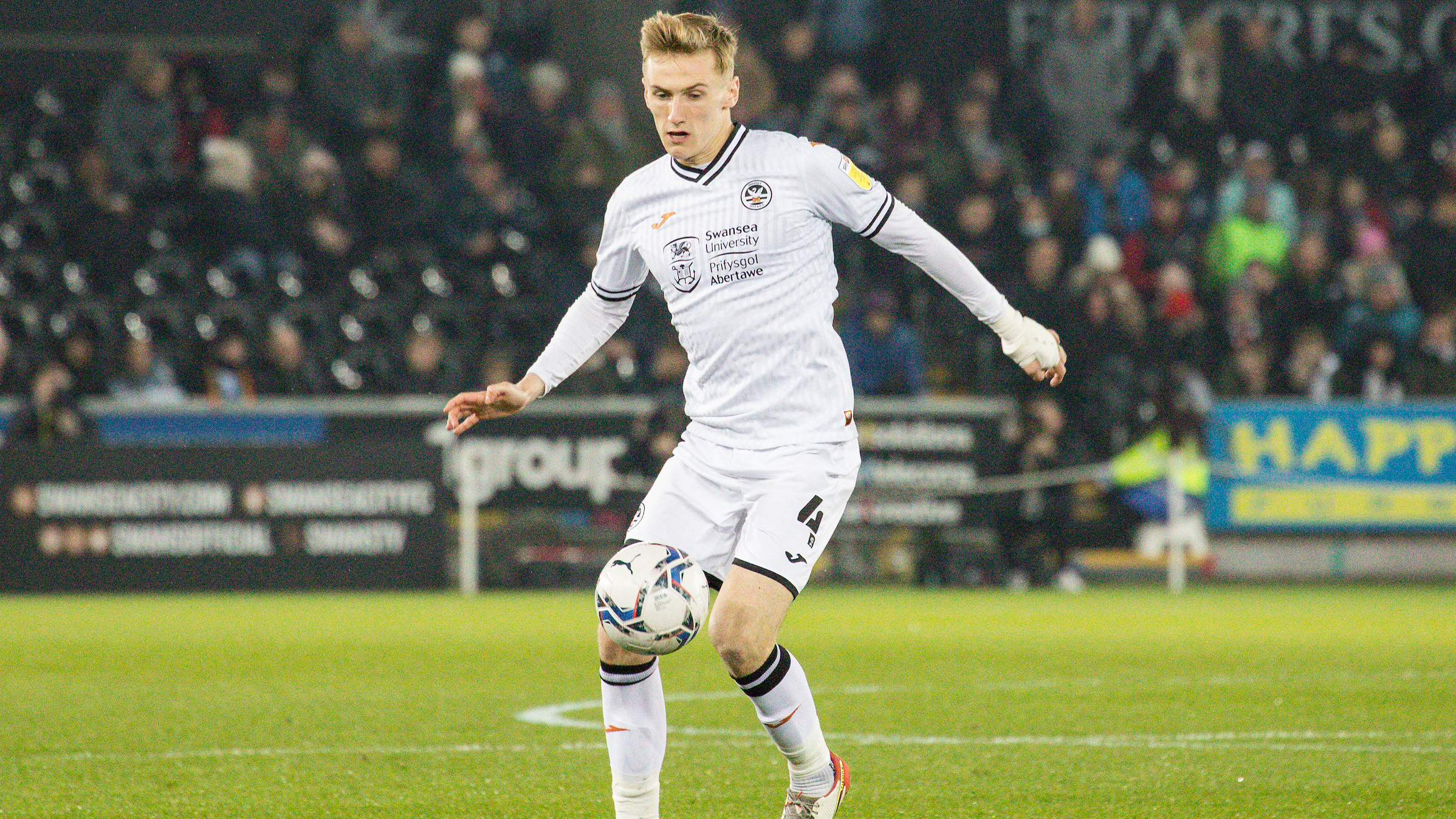 Allen believes it will serve Swansea well in the short and long-term, and outlined just how much work has already been done in preparation for the upcoming summer window.
"I think it is critical to a club," added Allen.
"Championship football is very different to Premier League football, and there will always be an element of having to trade players.
"We have made no secret of that in the past, and we will make no secret of it moving forward. It is about realising the players who can help us get up the league, but also developing assets that could help the club economically.
"We are always mindful of those things, but the strategy is to identify young up and coming players and to purchase them where possible.
"We have had some successes with that this season and long may it continue, we are already out there looking at the next batch, if you like.
"It's there for all to see that revenues in the Championship are a lot lower than the Premier League, and it is a league where there is a significant drop in revenue.
"So your money has to go a bit further, and that means we have to be prudent in terms of what we do in the transfer window for incomings and outgoings.
"Your funds have to work hard, that is a challenge I enjoy and one I experienced at Rangers.
"It means your planning has to be advanced, and you have to be ready early to secure the best deals that may be out there.
"The process is always ongoing and it never stops, and Russell and I have already had a lot of discussions about where we want to go and potential targets.
"You also need that bit of experience and know-how, those wise old heads like a Kyle Naughton - who made his 250th appearance recently and looks like he could go on forever.
"It is critical to the balance of the squad, and the task for Russ and myself is to make sure that balance is right."
Away from the senior set-up, the first-team's style of play has also been implemented at academy level, with the aim of creating a clear pathway to ensure academy products are in tune with the demands of the senior side before making the step up.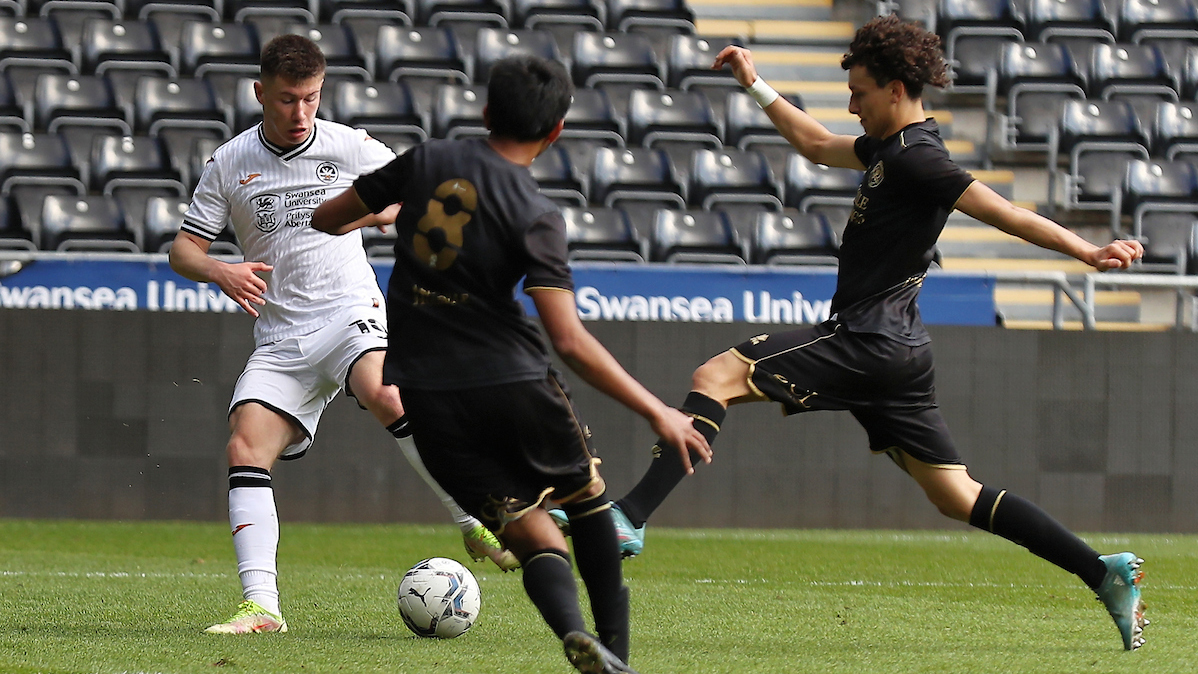 Cameron Congreve has been one recent beneficiary, while Lincoln Mcfayden and Azeem Abdulai are among the young talents to have seen first-team or matchday involvement this term.
"If you look at the nine to 16 age group, that is where the football education really comes," says Allen, who headed up the Swans academy before becoming sporting director last summer.
"That's where you teach the basics technically and tactically, and you are building them physically and mentally.
"When you step up to the professional phase you are really starting to align those players with your first-team strategy, and for those players to be blooded and called upon you don't want that to be alien to them.
"I think Russell has been absolutely phenomenal in his support of the academy players. He has a high visibility at the academy, he is watching games when it is appropriate and when he can. He and Gilly are regularly there to support and offer guidance.
"But more so, they are showing faith in some of those youngsters in saying they are good enough to come in and train in the first-team set-up and even play.
"Cameron Congreve has been the latest, but there are more in the production line who will hopefully follow suit.
"I view this as a special football club in the sense that everyone believes in where we are trying to get to, and supports where we are trying to get to.
"So, when talking about the academy it is absolutely right to mention Kris O'Leary, Darren Davies, Jon Grey and others.
"They are heavily invested in Swansea and can see the merits in pursuing that strategy, because their job is to get players through.
"It is not about winning a league or a football match. We all like to do those things, but at that level it is about who is coming through. I am very comfortable and confident with what is in the production line."
While looking to the long term and helping to drive a strategy for sustainable success, the short term does include an opportunity for Swansea City to create a piece of history.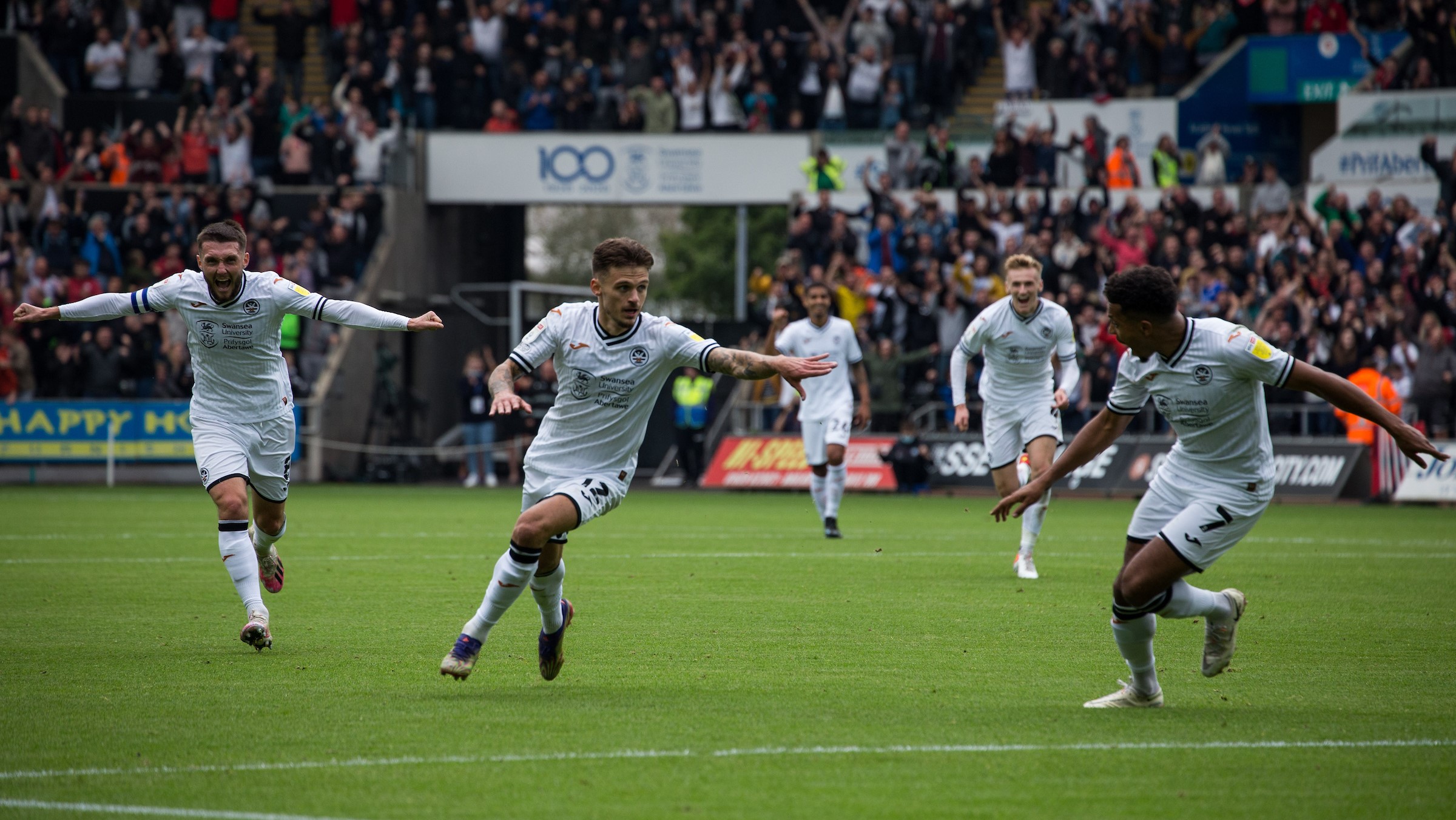 Victory at Cardiff next weekend would give the Swans the first league double in the 110 years of the fixture.
And Allen, as a proud Welshman, is fully aware of how special such a moment would be for the club and its supporters.
"I think it is difficult to put into words, but I think everybody knows what it would mean to win both games in a season," he said.
"I will be honest and say, with a little bit of embarrassment, that I did not know that the double had never been done.
"It gives it that bit of extra, but the first thing is to get the boys back from international duty – hopefully all safe and sound – and get them fired up for what we know is an important game."