Nathan Dyer joins Swansea City Foundation for Black History Month workshop
27th October 2021
Foundation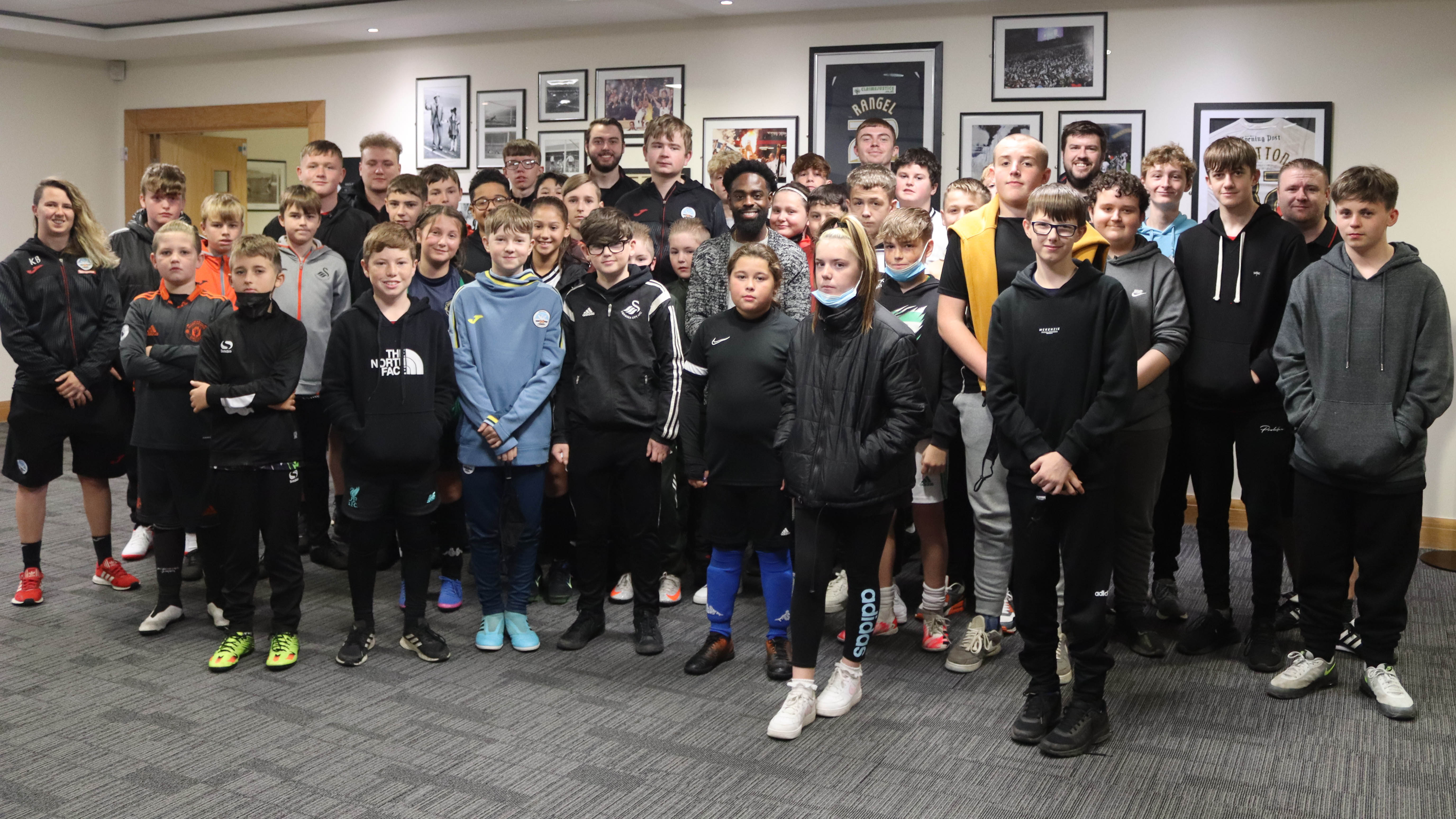 Nathan Dyer joined the Swansea City Foundation for their Black History Month Workshop during the October half-term.
The free session for participants of the Premier League Kicks programme was led by the Swansea City Foundation to celebrate Black History Month.
Swans legend Dyer joined the session to discuss his experiences with racism and share what he believes can be done to tackle the issue.
Dyer, who retired at the start of this season, was happy to be able to be a part of the education and feels that more needs to be done to inform people about all race.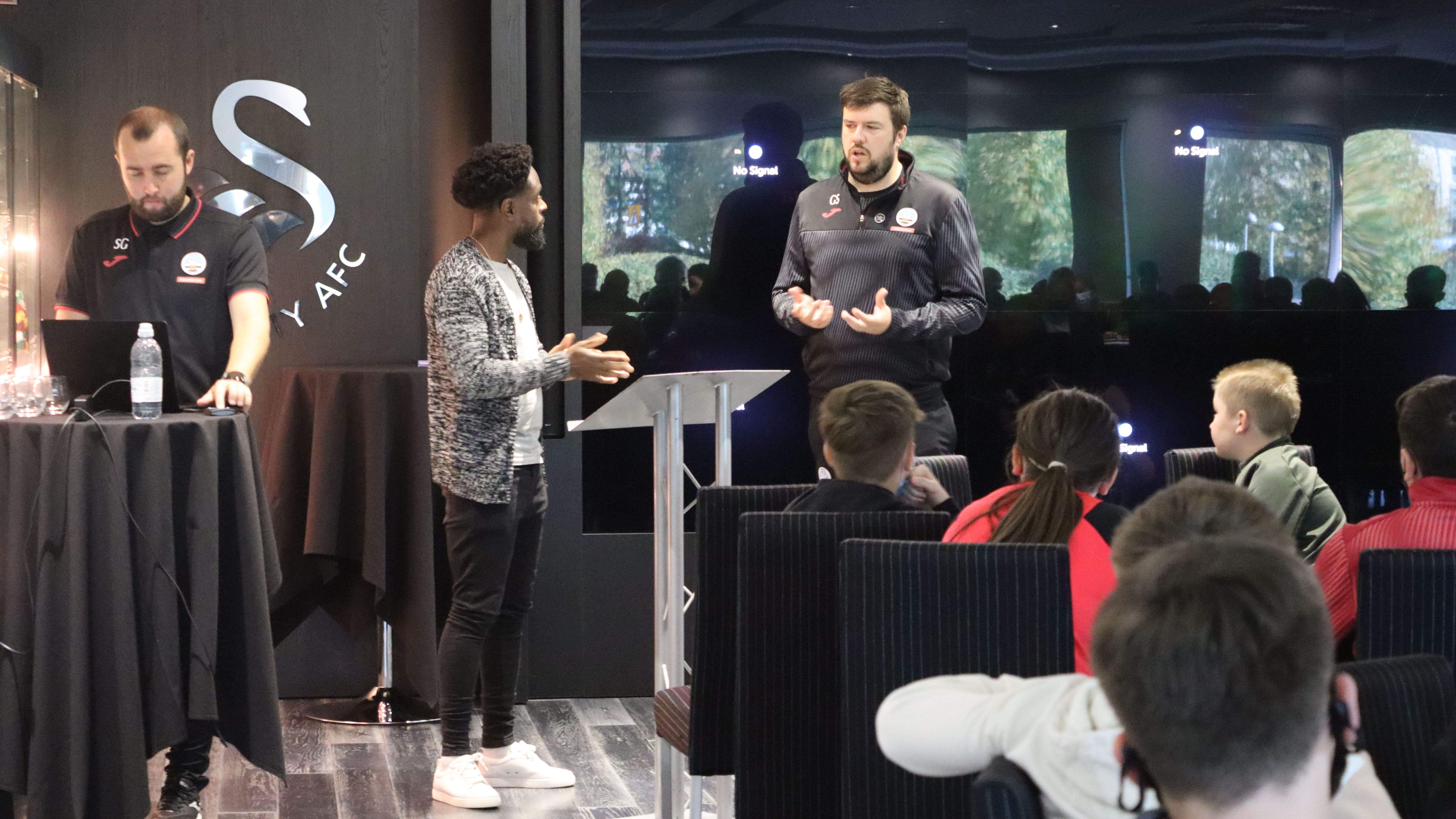 "I think it's amazing that they get to learn and educate themselves on a lot of things, I think all race needs to be learned and the awareness needs to be spread," said Dyer.
"It's incredibly important, I think it needs to start as young as possible, definitely in schools as well.
"I think the education system needs to have that implemented and start from an early age where they learn about all race.
"We then get to make our own decisions and understand how other people live and act differently and do things differently to a lot of others, it's just the way of life.
"It's massive, all we can do is keep talking and educating and spreading the awareness, that's what needs to be done and be implemented a lot more."