Nathan Dyer reflects on his Swansea City career after announcing retirement
30th July 2021
Club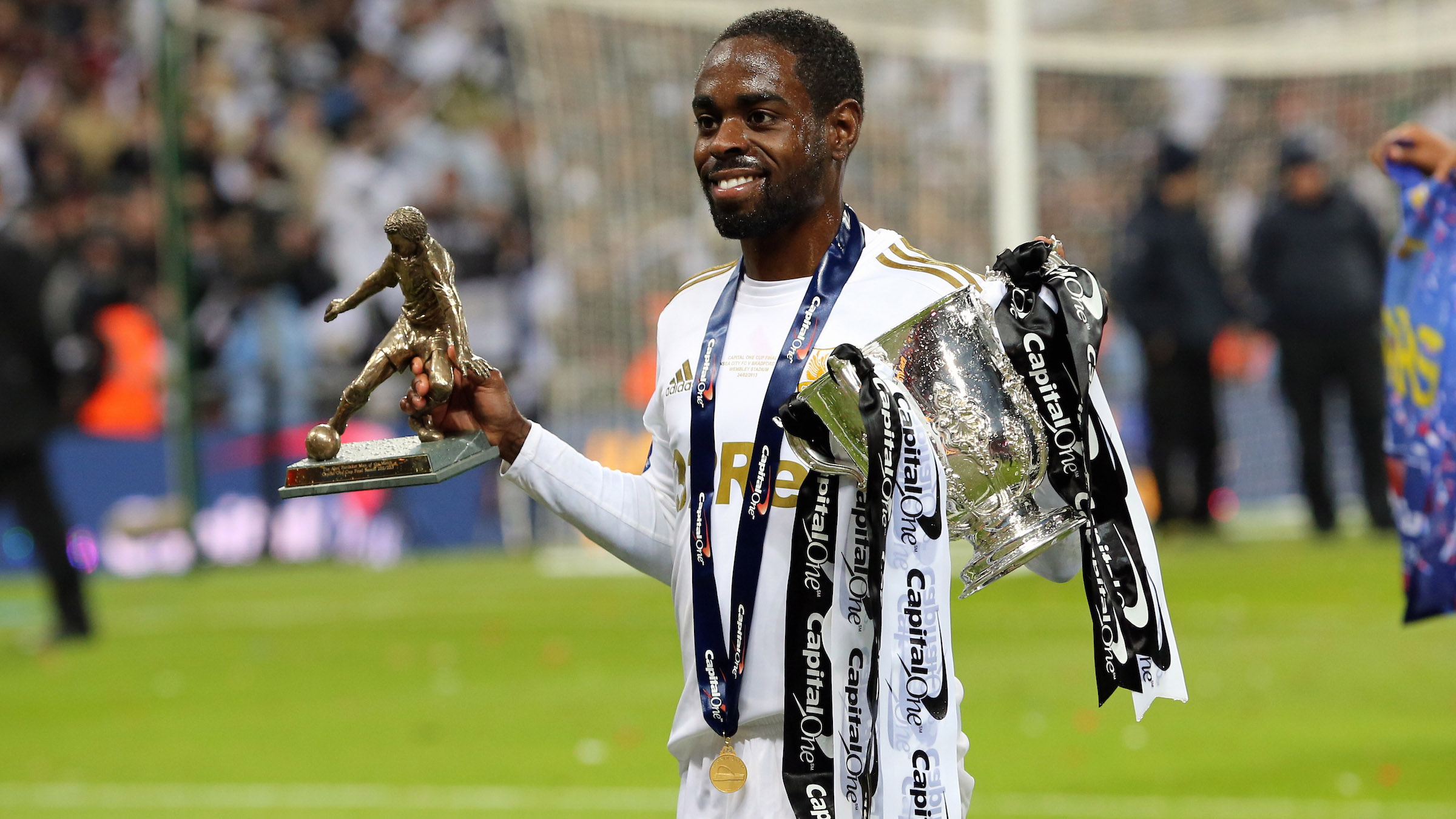 After 439 appearances and 45 goals, Nathan Dyer has officially announced his retirement from football.
The winger has called time on a 15-year career in professional football, with 11 of those spent at Swansea City during a golden period in the club's history.
A Premier League champion, League Cup winner and a memorable promotion at Wembley stand tall amongst his achievements.
It has been some ride.
Dyer last played for the Swans on March 7, 2020 – coincidentally the last game before the Covid-19 lockdown – and his contract ran out later in the season.
He hasn't kicked a ball for anyone since ,and after a period of serious consideration, he wished to announce his news via the club he served with distinction since first arriving in SA1 in January 2009.
The fact it comes the day before Southampton – the club where he started his career – take on the Swans in a pre-season friendly at the Liberty makes it even more fitting.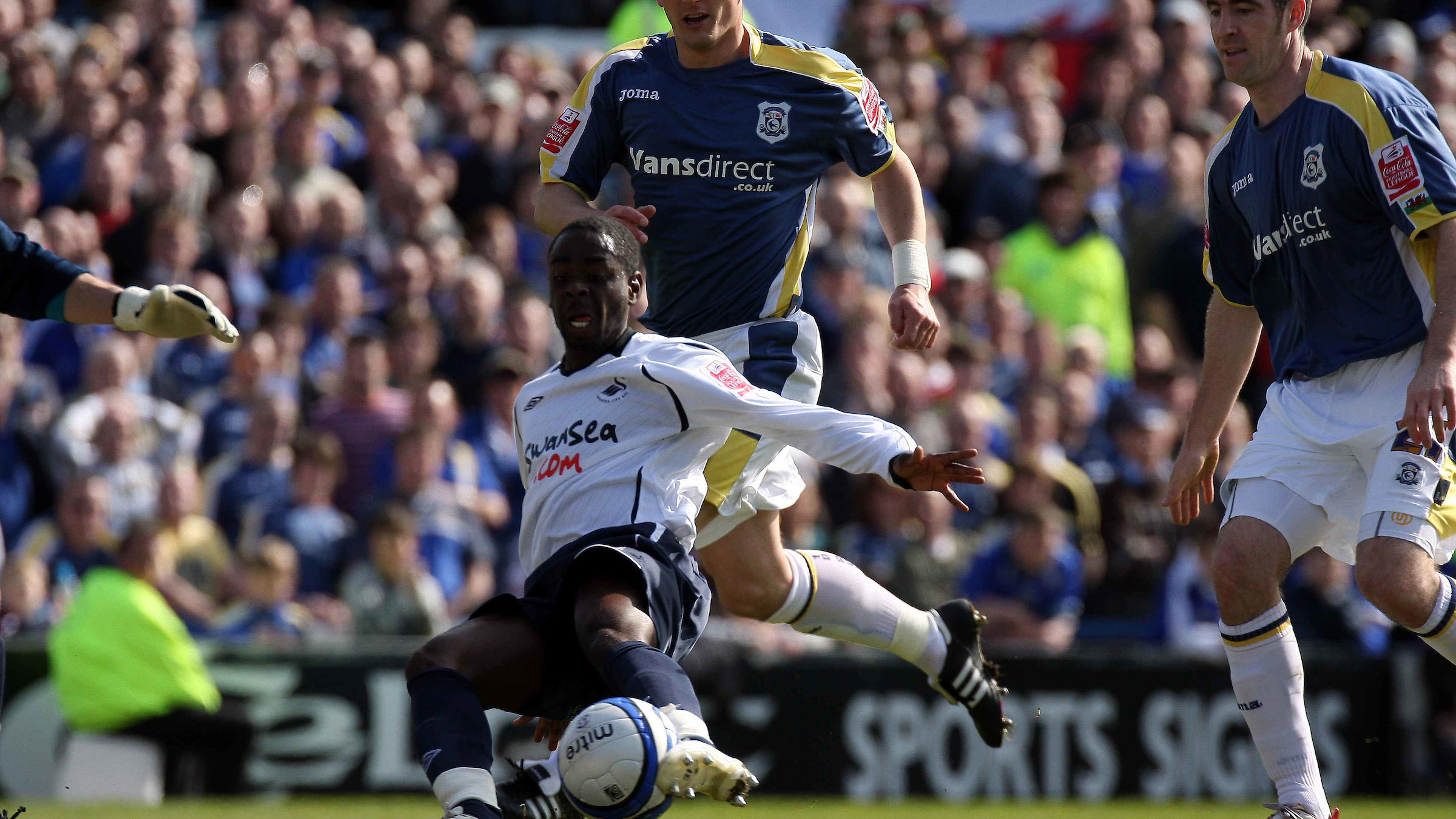 "It's the right time for me to announce my retirement from football," confirmed Dyer.
"I have had a lot of thought about it over the last couple of months, and I think it's the best decision for me to step away from playing.
"It was a weird one because when Covid hit the first time around, the season went on longer than usual. The transfer window wasn't the same, everything was different, so I finished my contract and everything was up in the air with everyone.
"I signed back with Swansea until January under a training contract to give me time to find somewhere, which I was grateful for.
"I was ready to move onto the next chapter, and I had a lot of offers from abroad and in the UK. Some of them weren't right for me, so when my contract to train with Swansea was up I wasn't too sure whether I wanted to keep playing or finish. So I took my time to reach a decision."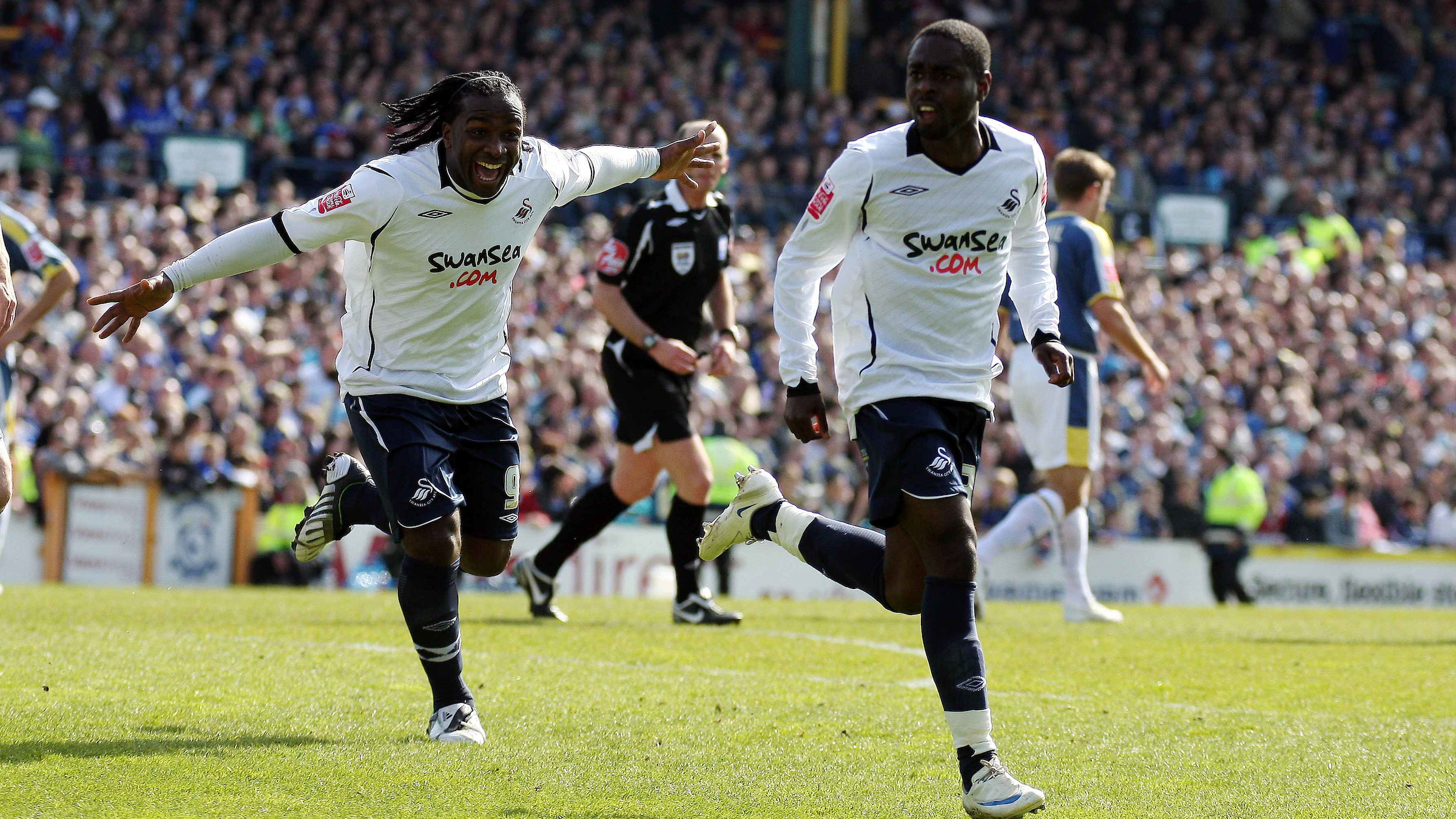 Dyer's career kicked off at Southampton, where he would mark his debut with a goal in a League Cup win at Southend.
A short spell on loan at Burnley followed, before Dyer would start to show his potential on his return to St Mary's.
But, having fallen down the pecking order on the south coast, he would find himself out on loan – this time at Sheffield United.
It was with the Blades where his eureka moment arrived.
"It was a strange one for me because I was down here (in Swansea) for a game while on loan with Sheffield United, and I wasn't even in the squad," he recalls.
"I watched the game in the stands, and the way Swansea played was incredible.
"Swansea had Leon Britton, Darren Pratley and Jason Scotland in that team – the way they were popping the ball around was amazing. I'm a big fan of Barcelona, and the way that team played was similar to that.
"I saw Roberto Martinez in the tunnel, and he asked if I'd like to be part of Swansea's plans. I said 'yes please!'
"So the ball was rolling from there."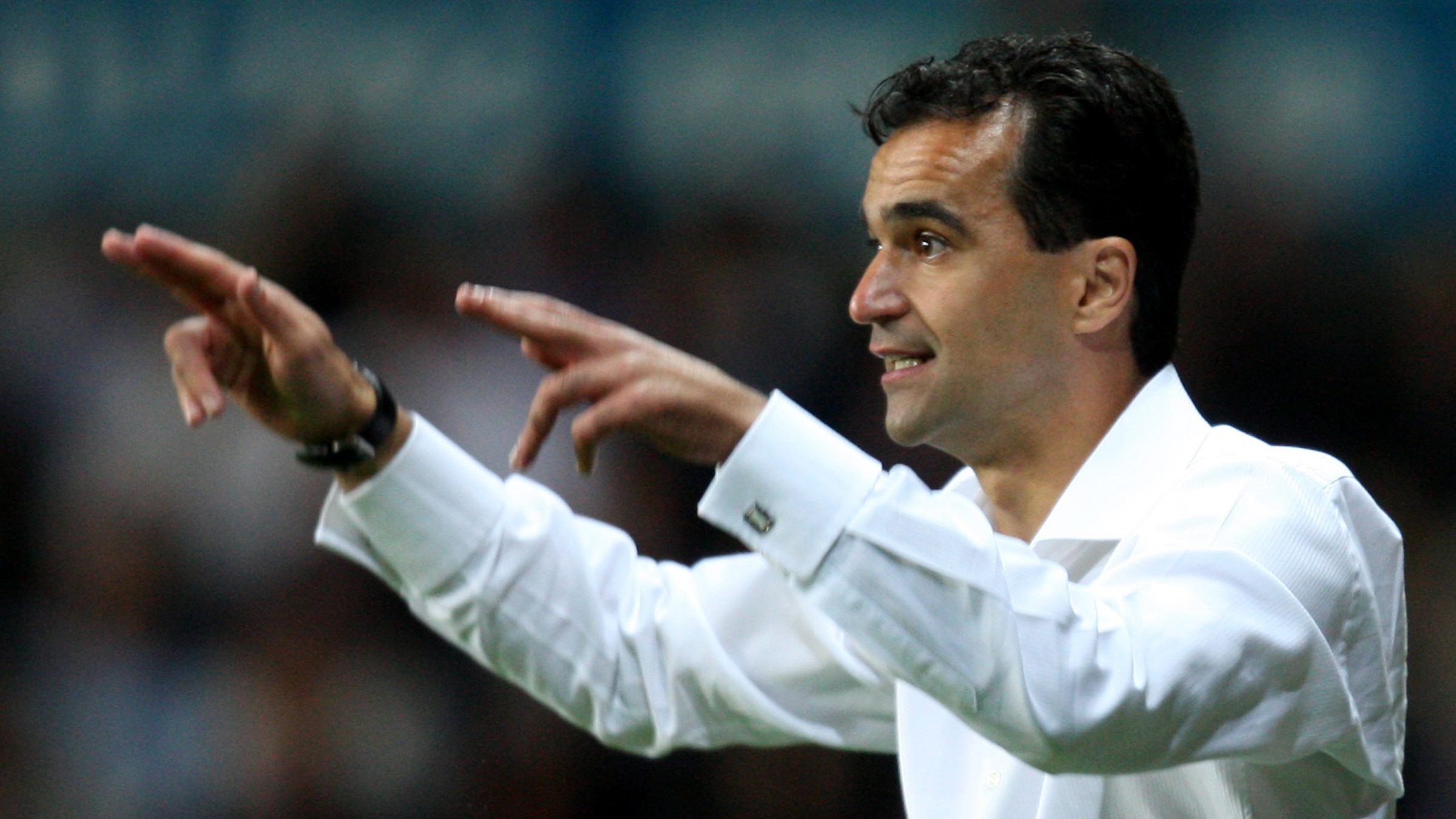 Dyer became a Swan soon after as he arrived on loan, making his debut as a substitute during a 2-0 win at former club Burnley.
It was the first of 347 appearances for the Swans, in which he would score 38 goals.
He quickly won the hearts of the Jack Army, and that of his manager Martinez.
The move was turned permanent in the summer of 2009, though Martinez had departed for Wigan by the time the new season had started.
But Dyer's journey in SA1 was off to a flying start.
Here, to mark his incredible journey in south-west Wales, Dyer recalls some of the highs and lows during his time at the Liberty Stadium.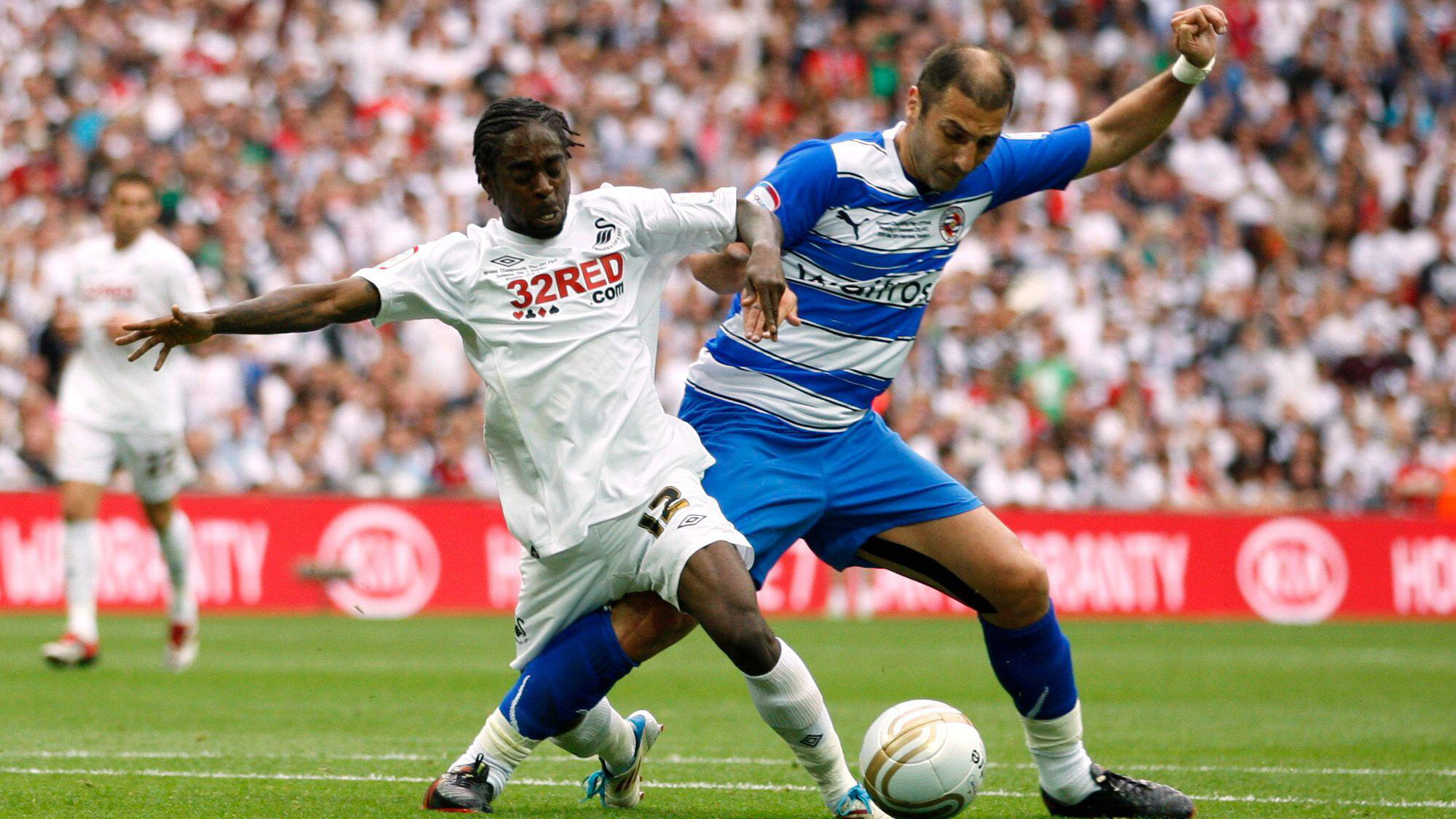 Premier League promotion
"To look back on that year, with the way we played and the freedom we had to play, was unbelievable.
"Brendan Rodgers was such a people person. He was like your dad. He included everyone – I'm not just talking about players, I'm talking about all staff around the stadium.
"On top of that, he was a great manager tactically and with the way he made us play football. He trusted us.
"He wanted us to play one touch. If we lost the ball he'd say it was his fault as that's the way he wanted us to play. He took full responsibility, and that allowed us to go and play football.
"I had mates who played against us saying during the game 'hey Nath, come on, let us have a kick!'
"We enjoyed keeping the ball and creating opportunities. We didn't do it for the sake of it.
"We trained in tight spaces, and that's what we did from day one under Brendan. Everyone had an option, and we worked very hard on that. We loved every bit of it in training – tiki taka he called it – and everyone bought into it.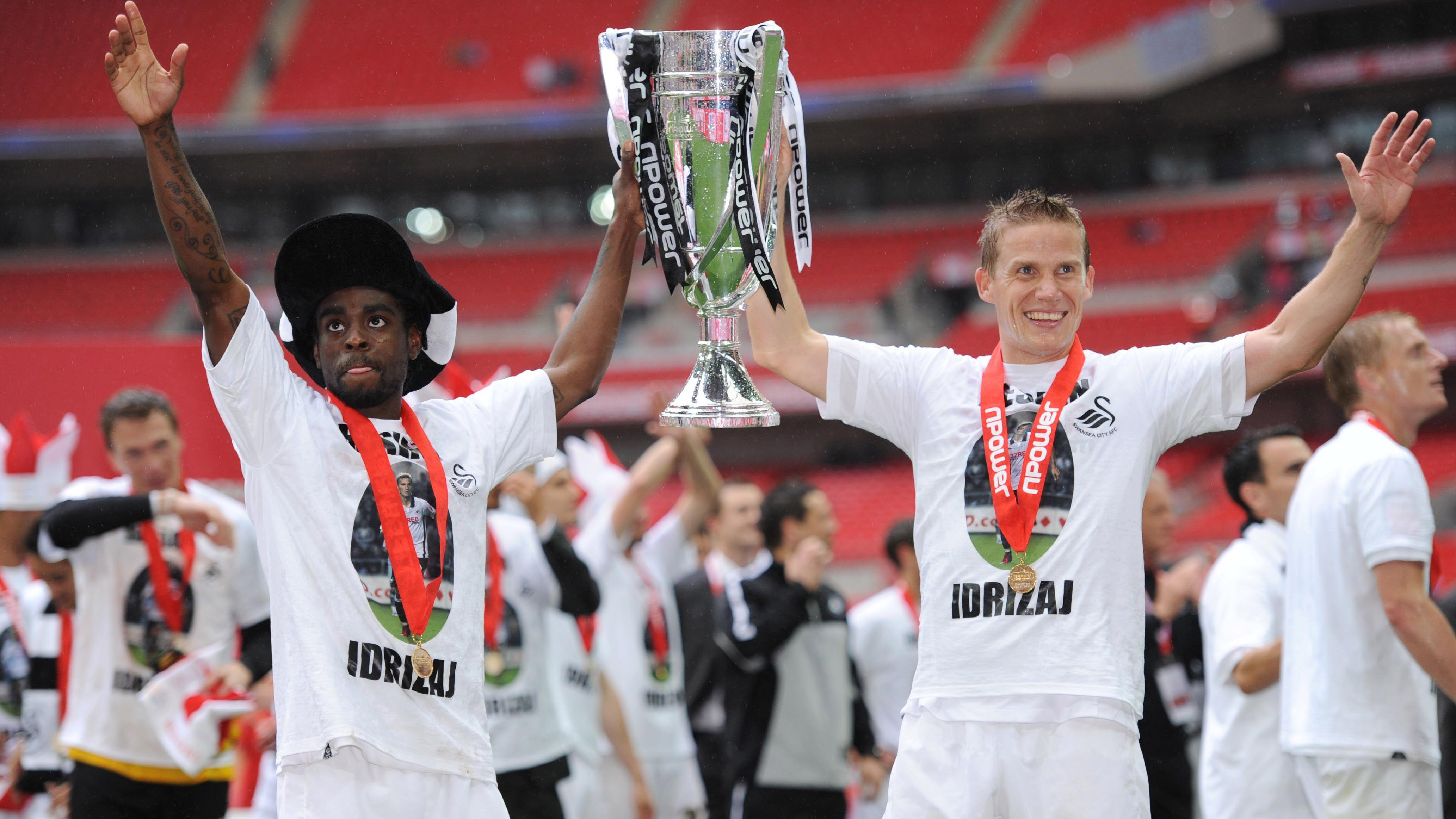 "Winning the play-off final is the number one achievement in my career.
"I know people will probably think it's other achievements, but that is absolutely the best moment.
"Don't get me wrong, winning the Premier League was incredible, but at the time I was in and out of the team at Leicester, while I started a lot of games on the way to the play-off final.
"It was a dogfight, and we had to battle so hard that season to get promoted.
"The way we played that season – finished third, and a few points behind second – I felt we deserved to go up.
"That's the first time I had goosebumps and felt sick before a game. When we approached Wembley on the team bus, we couldn't see the stadium as fans were all over it!
"We looked at each other and said 'okay, it's go time now'. We have to do it for us, our families, coaching staff, fans, everyone connected with Swansea because we wanted to put Swansea on the map.
"We were always seen as a little team down in Wales, but we came out and made sure we looked enormous on the pitch.
"We had a few scares, but we did what we needed to do. It was a life-changing game, and that was it – we were off to play the big guns."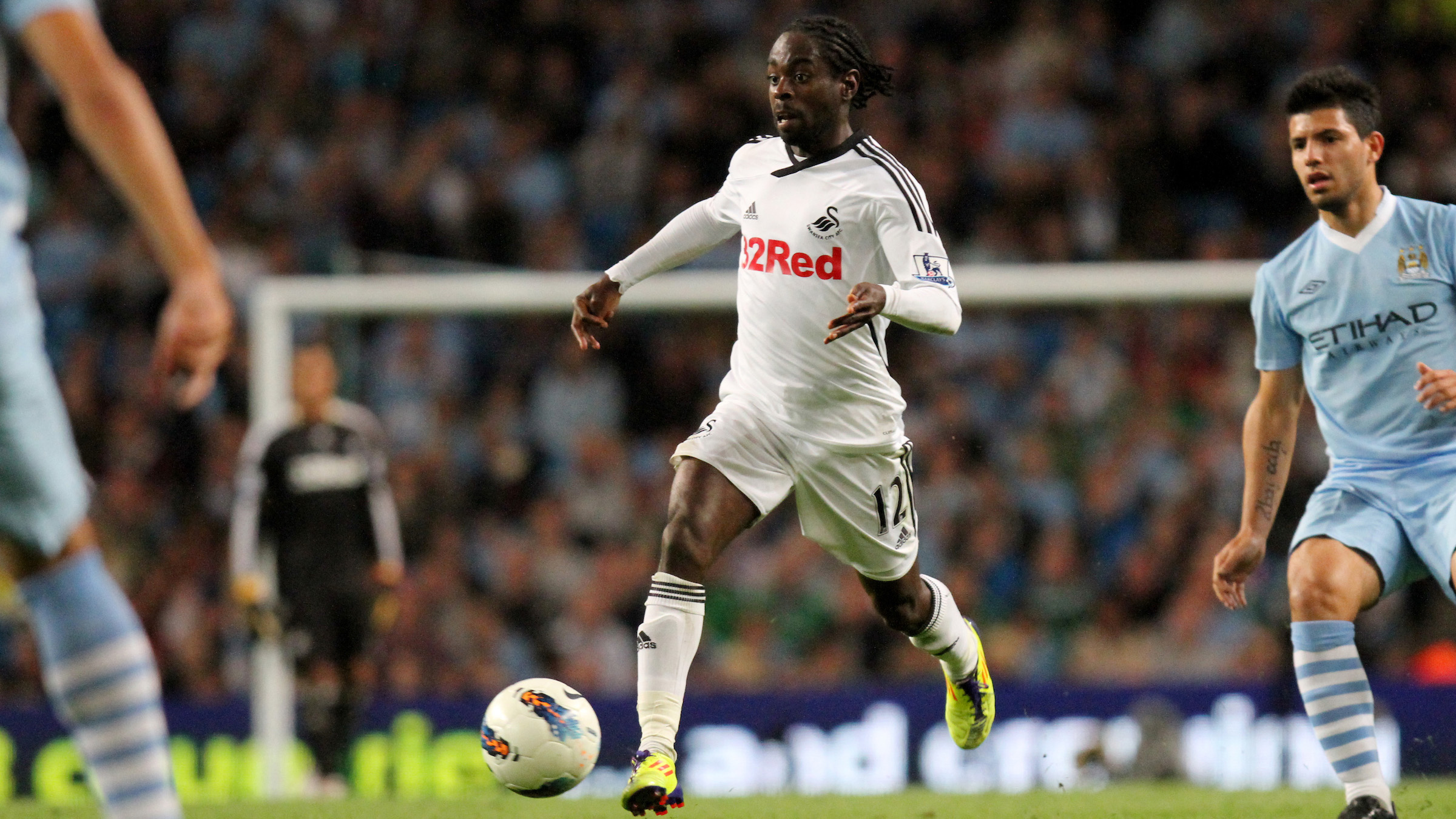 Proving pundits wrong in the Premier League
"I remember our first game against Manchester City. We played well that day, but then they brought Sergio Aguero on for his debut!
"That was a welcome to the Promised Land for us! But I think a lot of the big teams were shocked by the way we played.
"We got a lot of plaudits from them, and I remember a lot of big players came into our changing rooms afterwards and said we were among the best teams they had played.
"There were some fantastic performances and results that season. We shocked a lot of people, and I think people quickly realised that we were a different type of team to what they had seen.
"A lot of hard work had gone in to get us to the Premier League, and we were all determined to make sure it wasn't a one-season experience.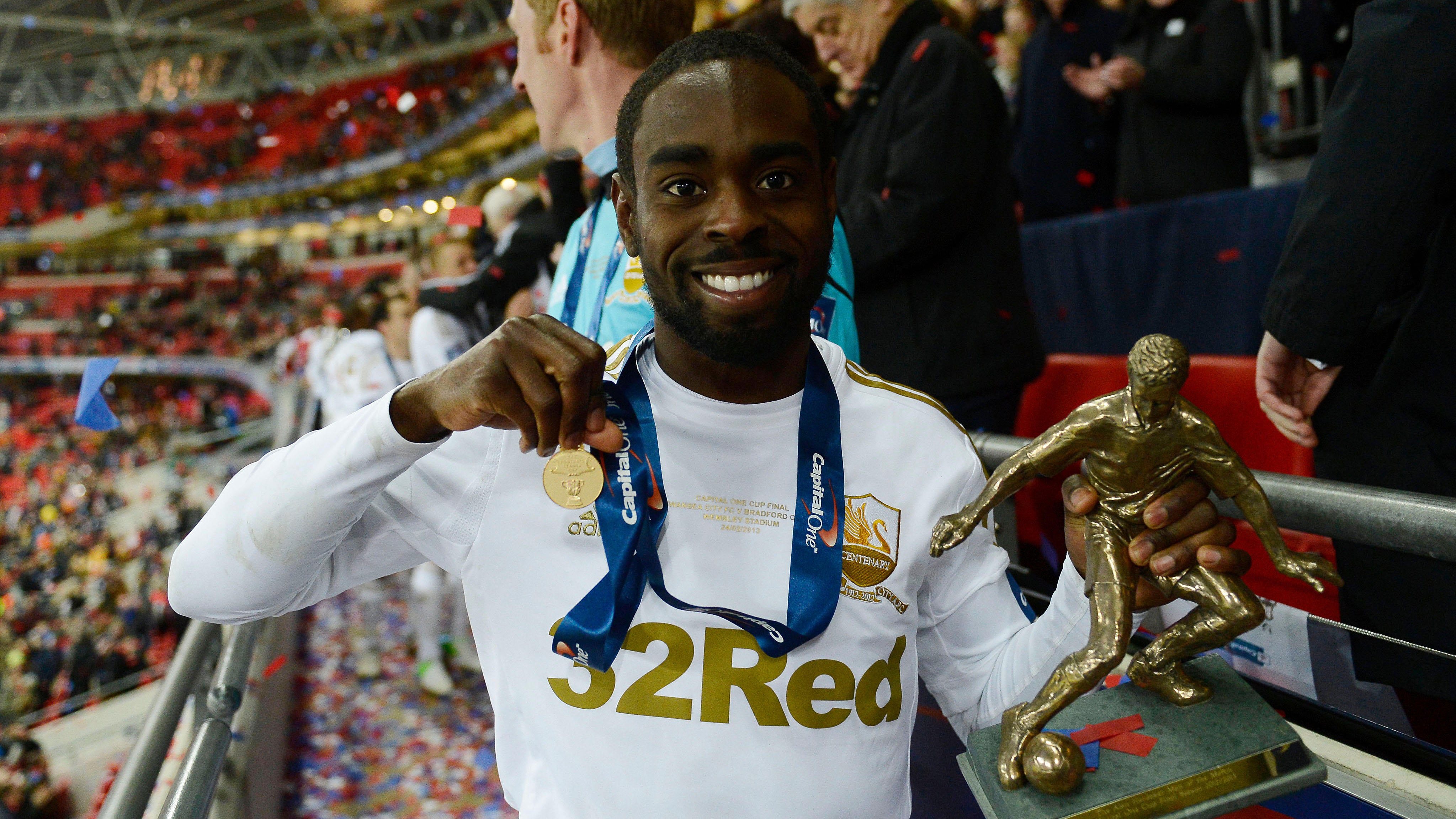 Centenary silverware and Wembley accolades
"We lost a very good manager in Brendan Rodgers and gained a very good manager in Michael Laudrup. We've been very good in that respect over the years.
"Laudrup would play in our five-a-side games and he was the best player! He was unbelievable. As a manager, he would just tell me 'Nath, I won't tell you what to do, just go out and do your thing.'
"We kicked on again and built on our style of play. We went on and won the League Cup, which was just an incredible moment for the club.
"We were expecting to get smashed around a little bit in the final because Bradford were a physical team, but we exploited the spaces on a big pitch, Michu was up top and everyone was interchanging.
"For me personally, to score twice and get man-of-the-match was unbelievable. It would have been nice to get the hat-trick though!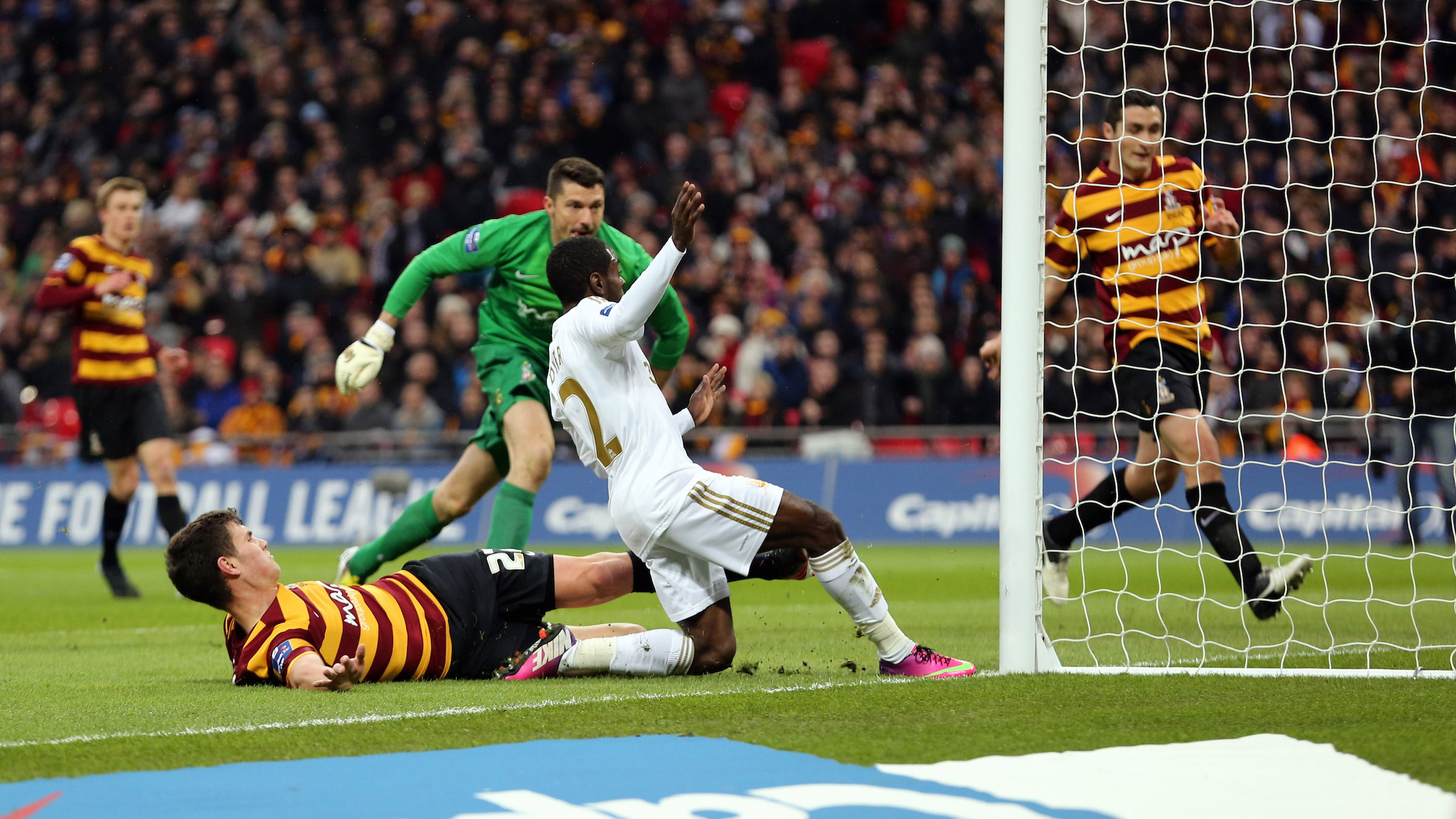 "I had scored twice and we got a penalty. I wasn't the penalty taker, and I never would usually take it, but Ben Davies came up to me and said 'Nath, you're on a hat-trick you take it.'
"So I went to get the ball. Michu had taken a few of our pens before that, but no-one was really our penalty taker. I asked to take it, and de Guzman said no, which I was shocked by as I would never deny anyone the chance to score a hat-trick in a final. He wanted to say he'd scored in a cup final.
"I had no backing and I wasn't happy! Everyone said just to leave it, but I don't think they understood the magnitude of what was happening. I missed the chance to be the first person to score a hat-trick in a League Cup final. That hurt a little bit.
"If he missed, I was ready for him! Seriously though, I celebrated with him and we moved on from it pretty quickly.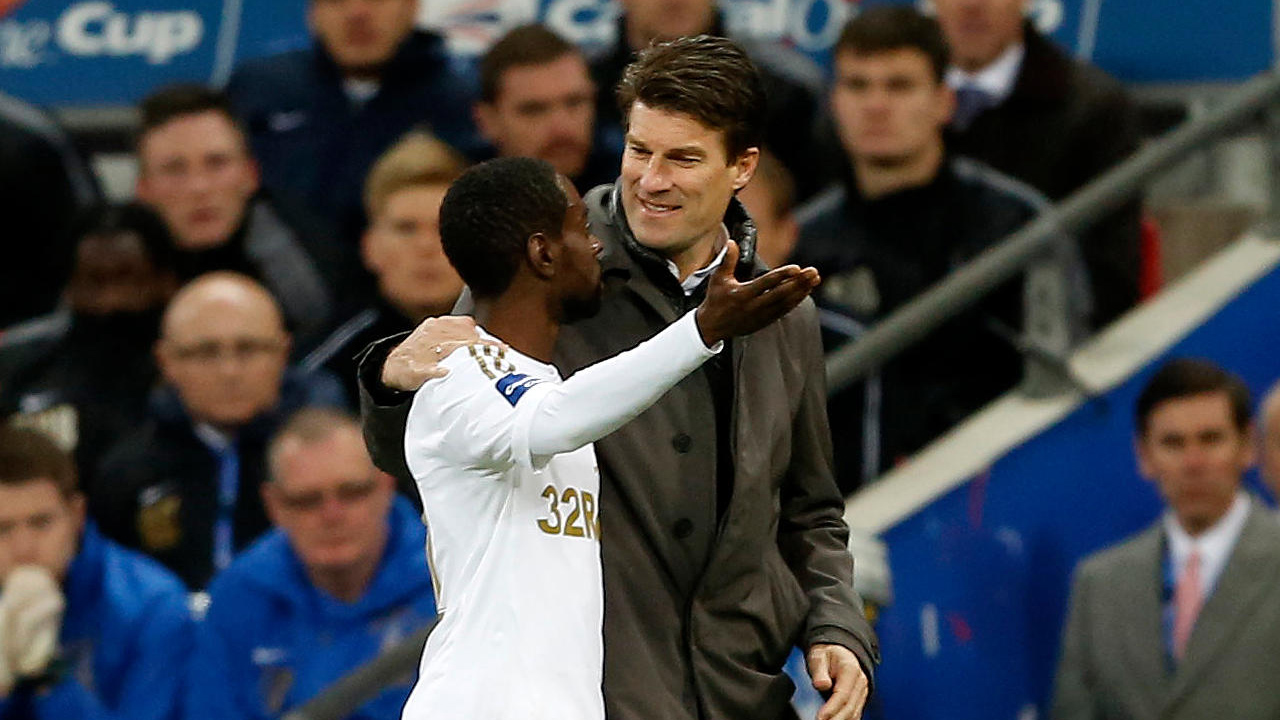 "I was just happy I had man-of-the-match and more importantly, we won the cup.
"It came on the back of some calls for myself, Wayne Routledge and Leon Britton to be called up by England.
"I actually had lunch soon after and Roy Hodgson, who was England manager then, was on the table next to me. He congratulated me and said well done for playing so well – I thought 'hopefully he will pick me!' The call never came, but I didn't let it affect me.
"It was a great year, nevertheless."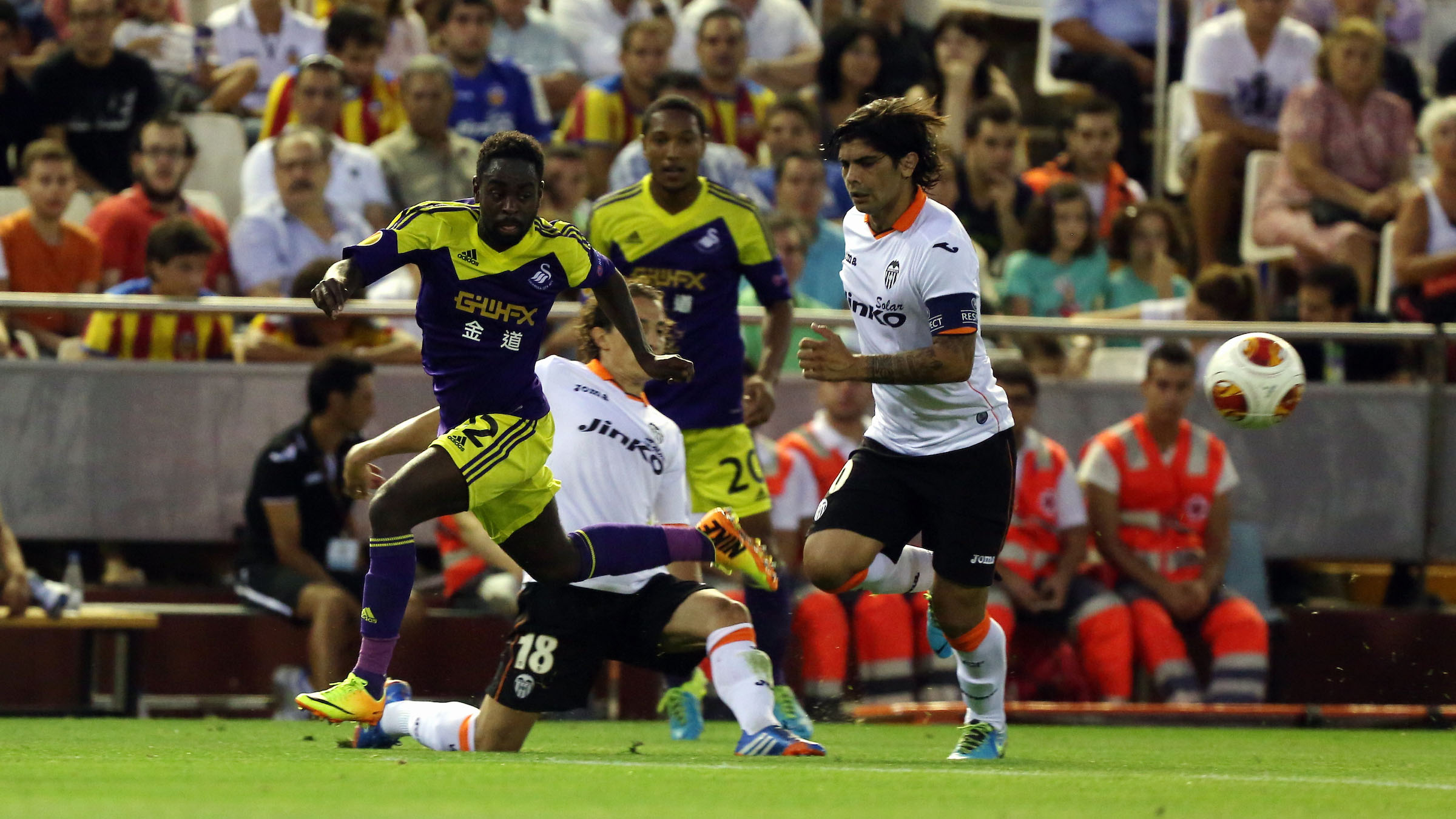 Europa League adventure
"When I was a kid playing Football Manager, unless you created your own team and cheated then you only saw the big teams winning leagues and the Champions League!
"But there we were, Swansea City in Europe playing against the likes of Valencia at the Mestalla and Napoli at the Stadio San Paolo. We played against some great players like Marek Hamsik and Gonzalo Higuain.
"Going back to the Mestalla, we didn't look out of place and we shocked teams with the way we played.
"It was great to have played in the Europa League and experiencing that. The fans had an amazing time too following us around Europe, which was great."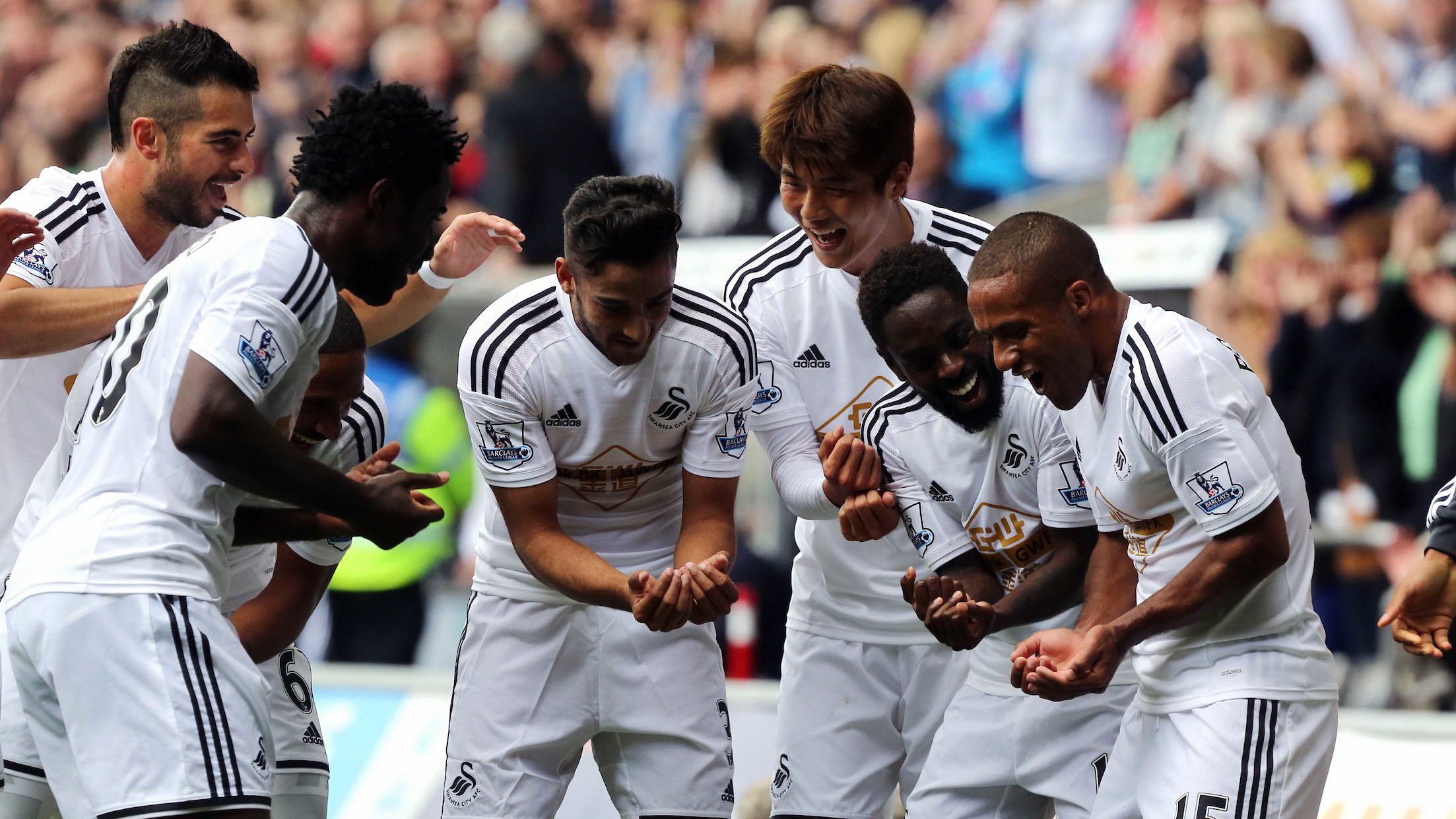 Swanselona
"When I used to go on holiday, wherever I went, people knew about Swansea. At one stage we were one of the top teams in the world when it came to passing. The Swanselona brand was talked about a lot and we just loved that way of playing.
"It took a lot of hard work, but when it paid off, wow, it was amazing to be a part of. That style really grabbed the attention of football fans not just in the UK but around Europe and the world, and it put Swansea City on the map."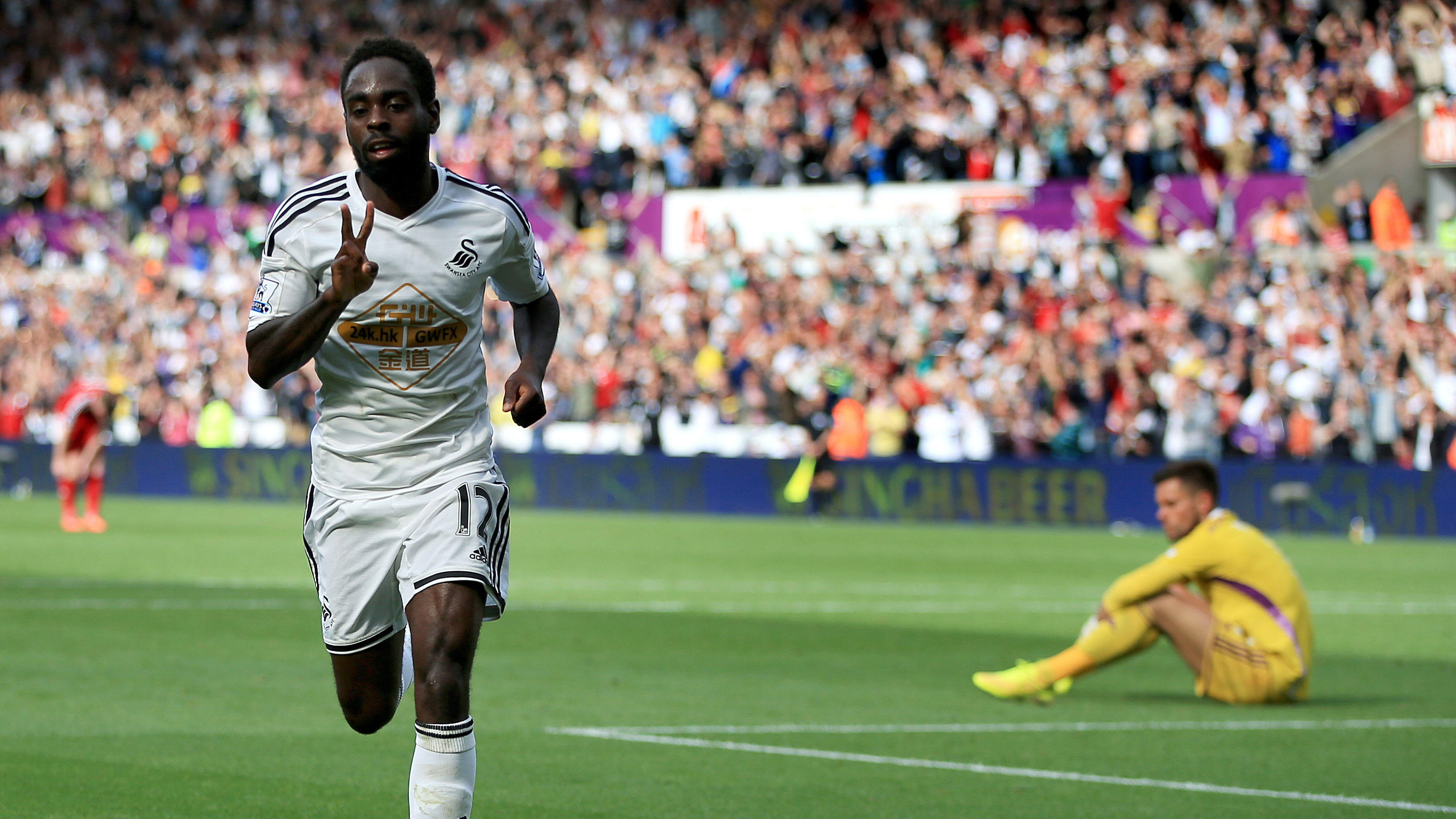 Record breakers, history makers
"The season after we were in Europe, we were in the moment and chugging along. But when we look back at it, it was quite remarkable.
"To finish where we did, on top of having a load of new signings, was amazing. It confirmed we were an established Premier League team.
"Eighth in the Premier League and 56 points is something we were so proud of. I think we reached 40 points near the end of February, which is some achievement."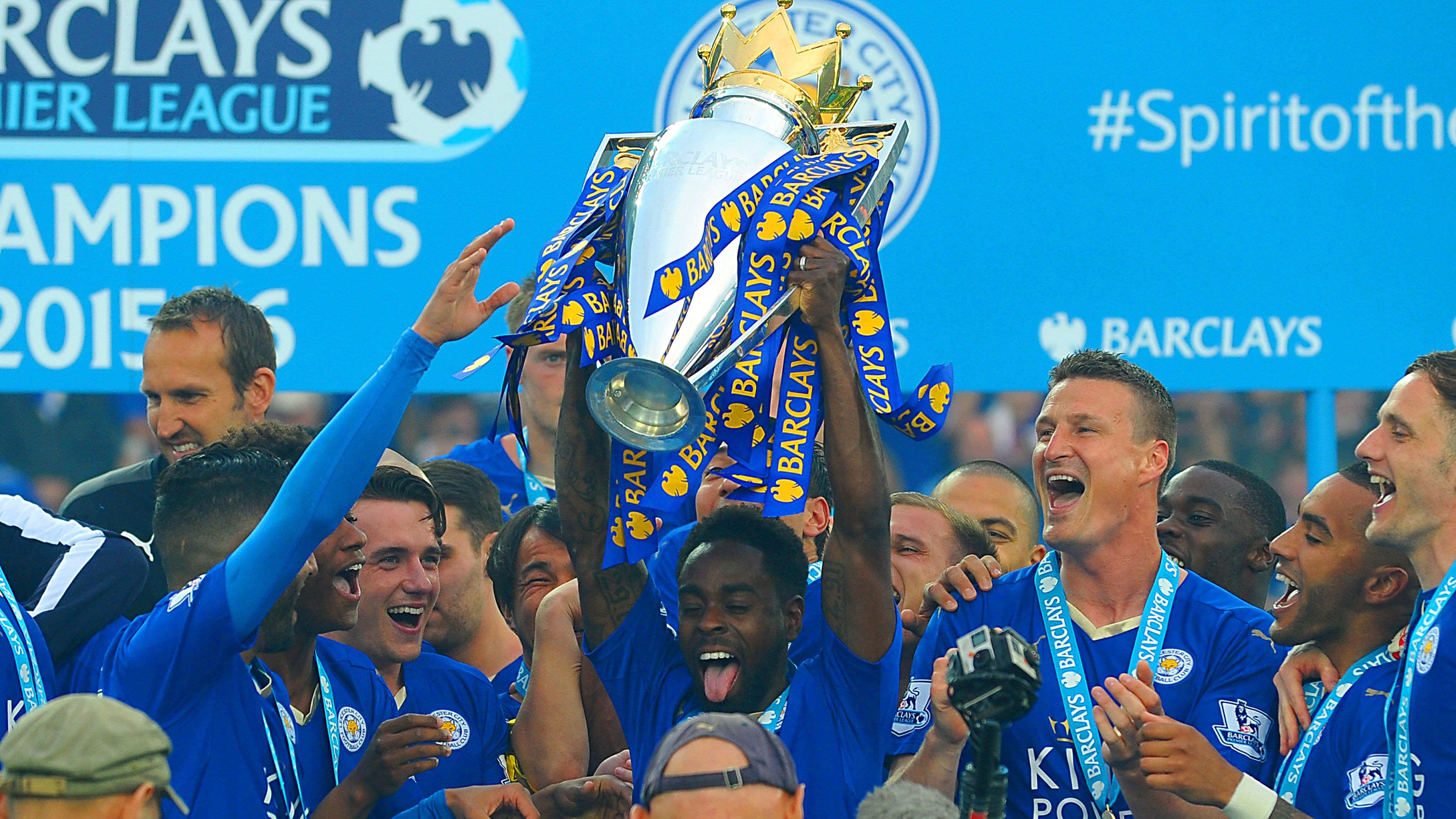 Premier League winner
"At the start of the season I was left out of the squad for the opening game at Chelsea, which was very surprising for me.
"I was told I wasn't really going to be involved, which I didn't understand because I'd played well the previous year. It hurt because Swansea meant a lot to me, and I was told to find another club.
"There were a number of clubs that were interested in me. Bournemouth had just been promoted and were keen, but I'd spoken to my agent on deadline day and he said Leicester were interested. I wanted to go somewhere that I wouldn't be involved in a dogfight, so I thought 'why not?'
"It was like 1pm, but I needed to sign in Leicester before 5pm.
"The chairman of Leicester at the time - Vichai Srivaddhanaprabha – made an effort to make sure I got there before the deadline. I got there in time and made the breaking news on Sky Sports, which I had always wanted to do.
"It was very similar to Swansea – a family-orientated club where everyone was together. The boys were a great laugh too, and worked hard for each other.
"I made my debut against Aston Villa. I came off the bench and scored a header, which I haven't done too much of in my career.
"Claudio Ranieri took it each game as they came, and there was no pressure within the club.
"It was a great feeling to lift the trophy and say you're a Premier League winner. Some of the best players haven't got their hands on that trophy, but I managed to be part of a special group that has."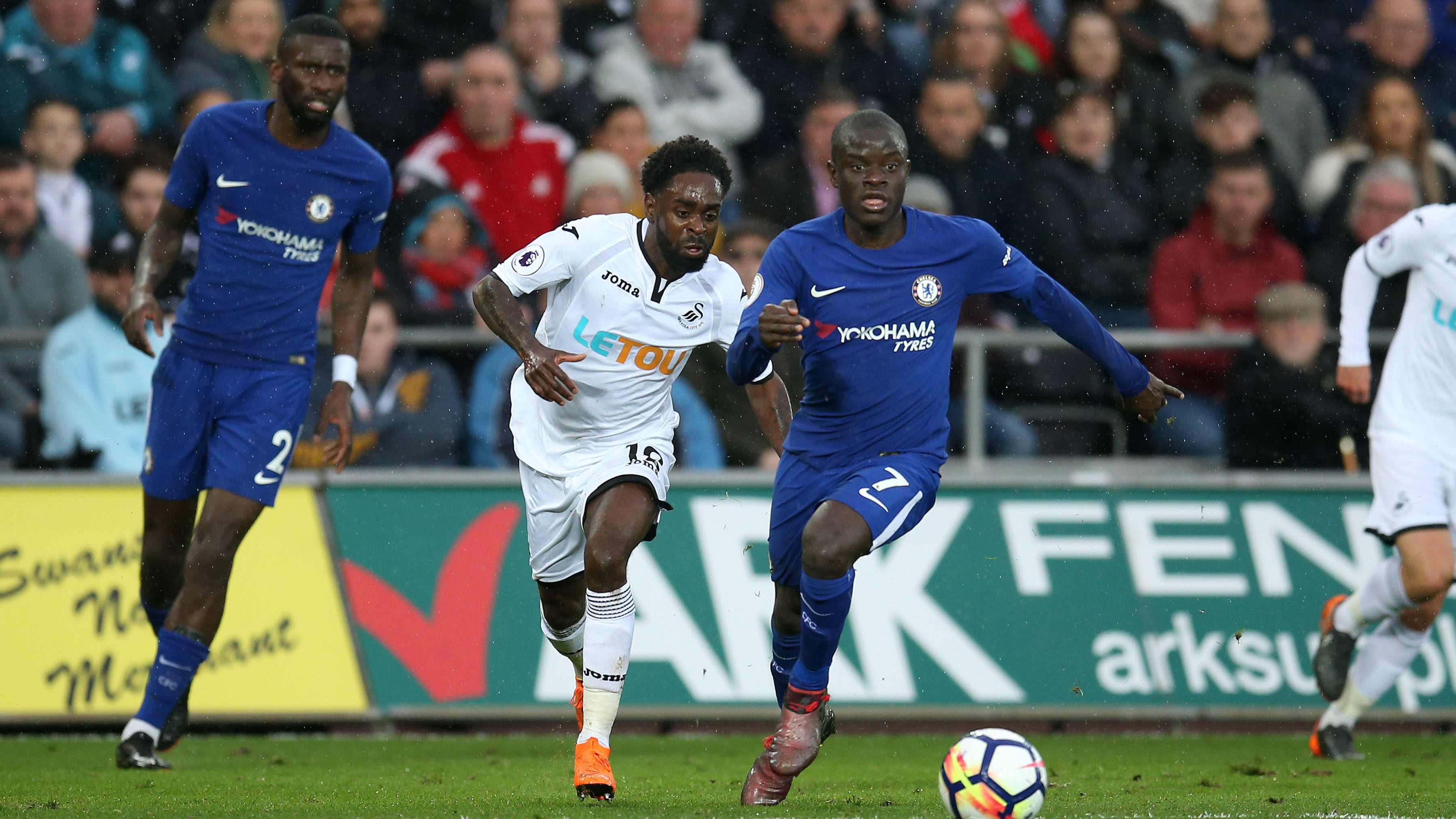 End of the Premier League journey
"It was a really sad time, but it was more a mixture of anger and frustration because we had such a good squad. It didn't make sense how bad we were doing.
"We held so many meetings, but nothing was changing on the pitch.
"I was part of the Swansea team that went from changing in a metal container walking across the road to the training pitch to having a great, big complex.
"Having seen that progression, you don't want to lose it. I felt, at the time, there were a few players that weren't too bothered if we went down because they were already going to x, y and z.
"But for myself and the others it was a big drop to go down. It affects your livelihood, it affects the staff in and around the stadium – all the people that work their socks off here. Jobs were lost.
"So it was a sad situation because I felt we didn't deserve to go down. At one point it looked like we were going to make it, but we didn't have enough in the tank.
"It was hard to take because we had been an established Premier League team."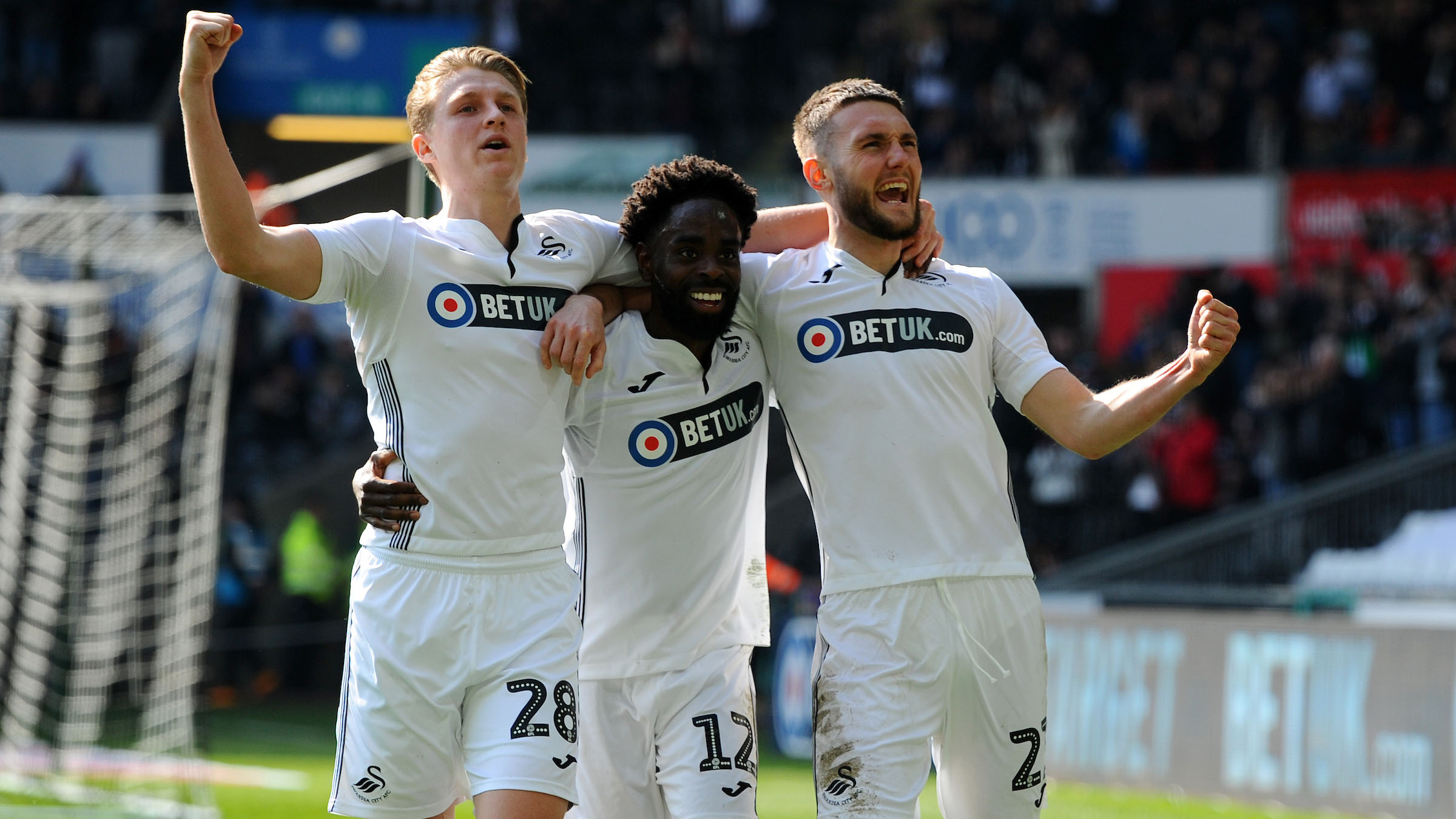 Testing times in the Championship
"It was a very difficult season because throughout my career I've always played and started. I'd play 20-plus games all season.
"I was told I was surplus to requirements and I should find another club. It was strange for me and Wayne Routledge because we'd done very well in pre-season.
"I think there was more to it, but going through the same thing with Wayne was a bit easier to take because we helped each other and we weren't bitter at all. In fact, if you ask anyone around the club, we were always looking to help the boys.
"Then we were thrown into the team to play Brentford away, and our season changed from there.
"We didn't end up in the play-offs, unfortunately, but we gave it a good go."
The last dance
"I remember the West Brom game as it was the last time I played for Swansea. I didn't know that would be the last time I pulled on the shirt.
"Football can be full of highs and lows – you're rarely in the middle. That was the end and, looking back, it's hard because I didn't get the chance to say goodbye.
"Hearing the fans cheering my name was amazing, and I like to think I gave them a lot of reason to smile over the years too. They helped me massively, and got me going when I wasn't going.
"I like to think they knew I gave 100 per cent every single time I played."
Once a Jack, always a Jack
"To know why Swansea is a special club and city you have to live here.
"For example, when I was at Southampton I had no idea of the Swansea-Cardiff rivalry. But from the first moment I was here, I knew all about it.
"Everyone is together here, and if you go for a walk then people come up and talk to you like you're a mate.
"It's always been such a nice place to live – who doesn't like being by the beach. Raising a family here too is fantastic."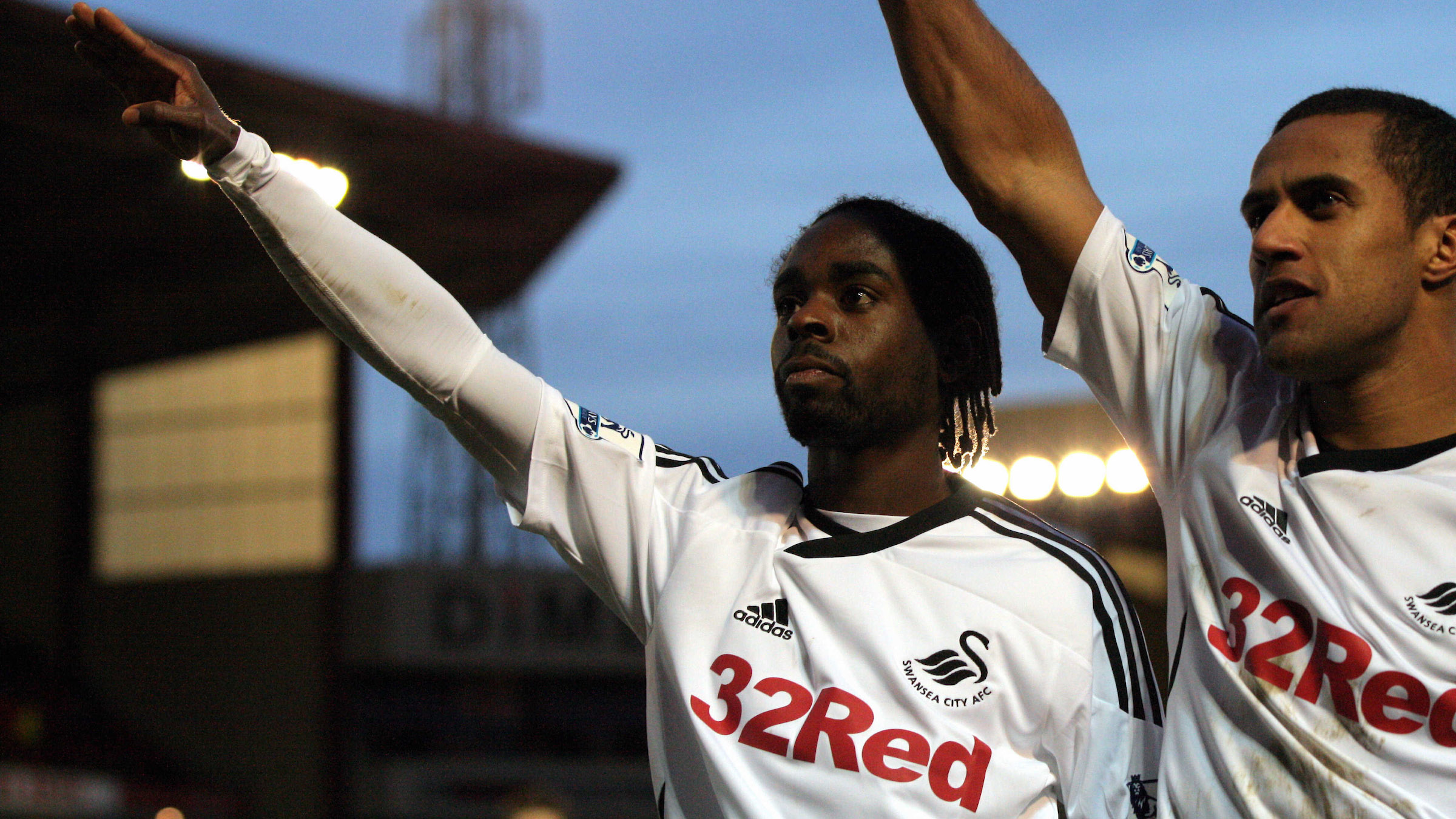 What's next?
"That's the main one for me. Everyone is asking if I'm going to get my coaching badges, but it's not for me.
"I was lucky to have the late Cyrille Regis as my mentor and agent since I was 14, so I've thought a lot about that. That's the role I want to step in to.
"I'd like to help and be a mentor for the younger generation coming through.
"I've been through the highs, lows, playing, not playing, off the field problems – I am better equipped now to give my advice and be a shoulder to lean on for those that want and need it.
"I'll definitely be here for the next year, so I'll be down the Liberty I'm sure for some games.
"Swansea will forever be in my heart."