Nia Rees | As soon as I got on the pitch I knew I had to take my chance
11th October 2022
Women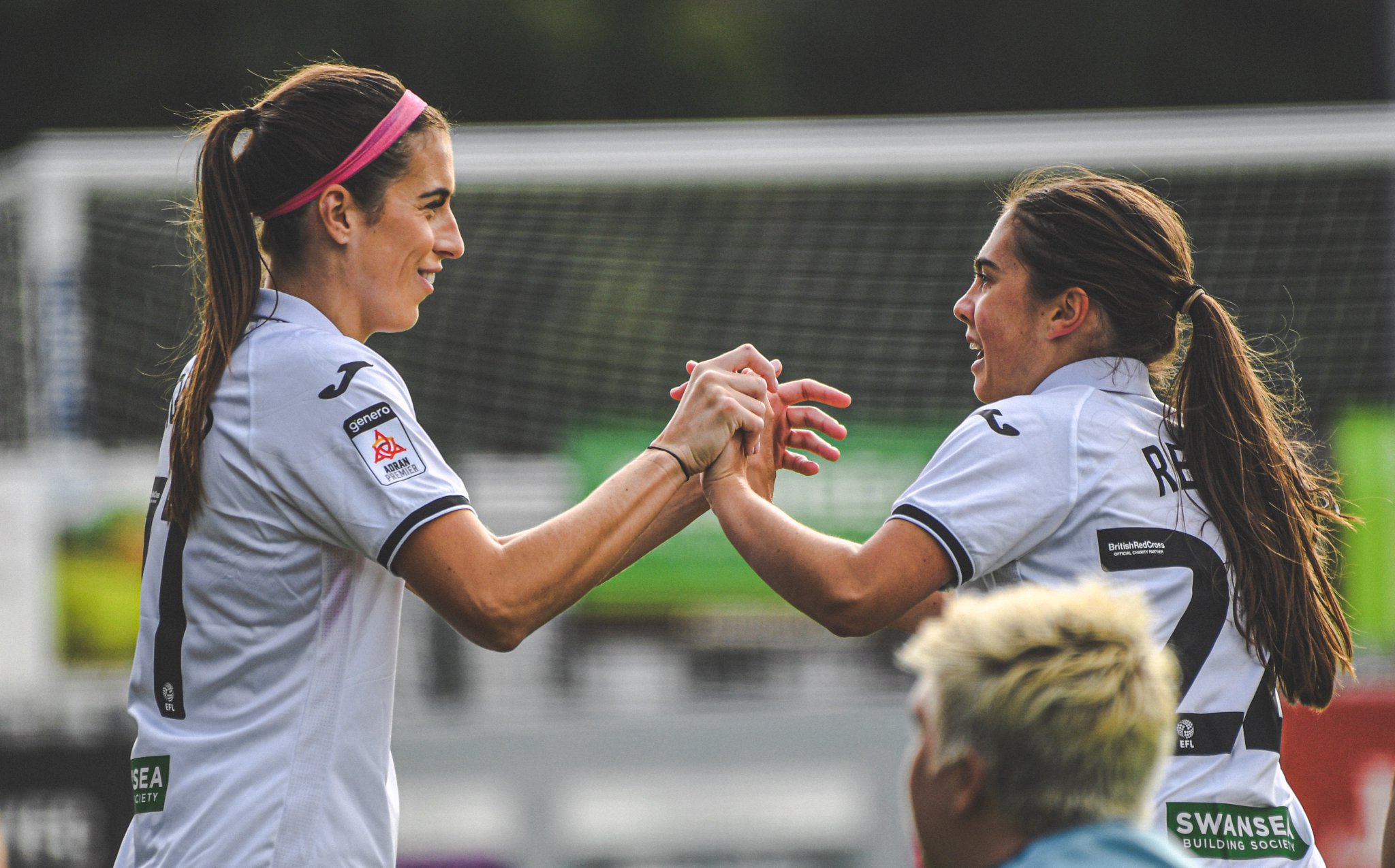 Swansea City Ladies forward Nia Rees praised her sides efforts after they progressed to the third round of the FAW Women's Cup with a 16-0 win against Coedffranch Women.
Rees netted five goals and assisted four, with eight different players finding themselves on the scoresheet as the Swans sailed through to the next round.
The 22-year-old started the game on the bench but was called upon after just 12 minutes following an injury to Monet Legall.
Rees was glad to get the opportunity to have an impact on the game and felt it was important to capitalise on the chance given to her.
"As soon as I got on the pitch, I knew I had to take my chance and make an impact on the game," said Rees.
"When the game started, all I said was that I wish I was playing and I was excited to get on if I had the opportunity, obviously I'm gutted for Monet because it's never nice to see anyone get injured.
"Everyone who doesn't start thinks or knows that they deserve a chance, it's just about taking the opportunity when it arises, but it's all about the team performance.
"It was a really enjoyable game to play in, as a team we played really well, and we just took our chances.
"I haven't had many games like that before, we took no prisoners we had to just take our chances and play well after a good weekend last time.
"A few of the players got quite a few goals which I think is the most important thing."