Olivier Ntcham | Performances like this are a real team effort
25th November 2021
First team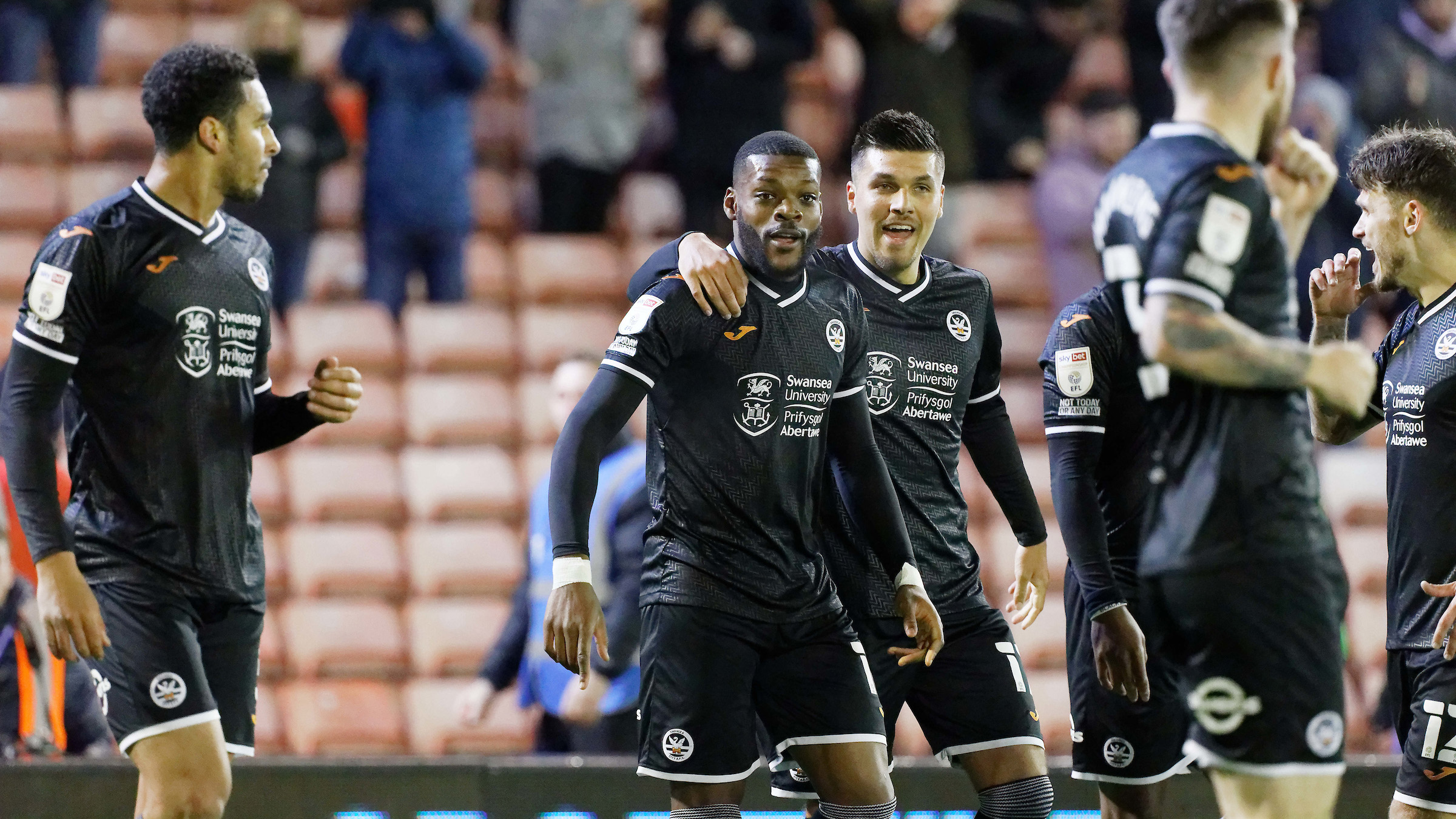 Olivier Ntcham praised the efforts of the whole Swansea City squad, saying everyone had a part to play in Wednesday's 2-0 win over Barnsley at Oakwell.
Following the frustration of the weekend draw against Blackpool, Russell Martin's side responded in fine style against the Tykes with a display of dominance and control
They had nearly 80 per cent of possession and completed over 800 passes as they wore down the hosts before landing the killer blows through substitute Ntcham and Jamie Paterson.
But, while Ntcham took the plaudits for a cameo full of energy and poise, the Frenchman was keen to point out that the efforts of those who started – and those in the intensity on the training pitch – all played their part in the victory.
"We feel really good about the performance. We started the game a little slowly but we finished the game really strong," he said.
"It felt really nice to score, I am happy to help the team and it was great to see the fans so happy.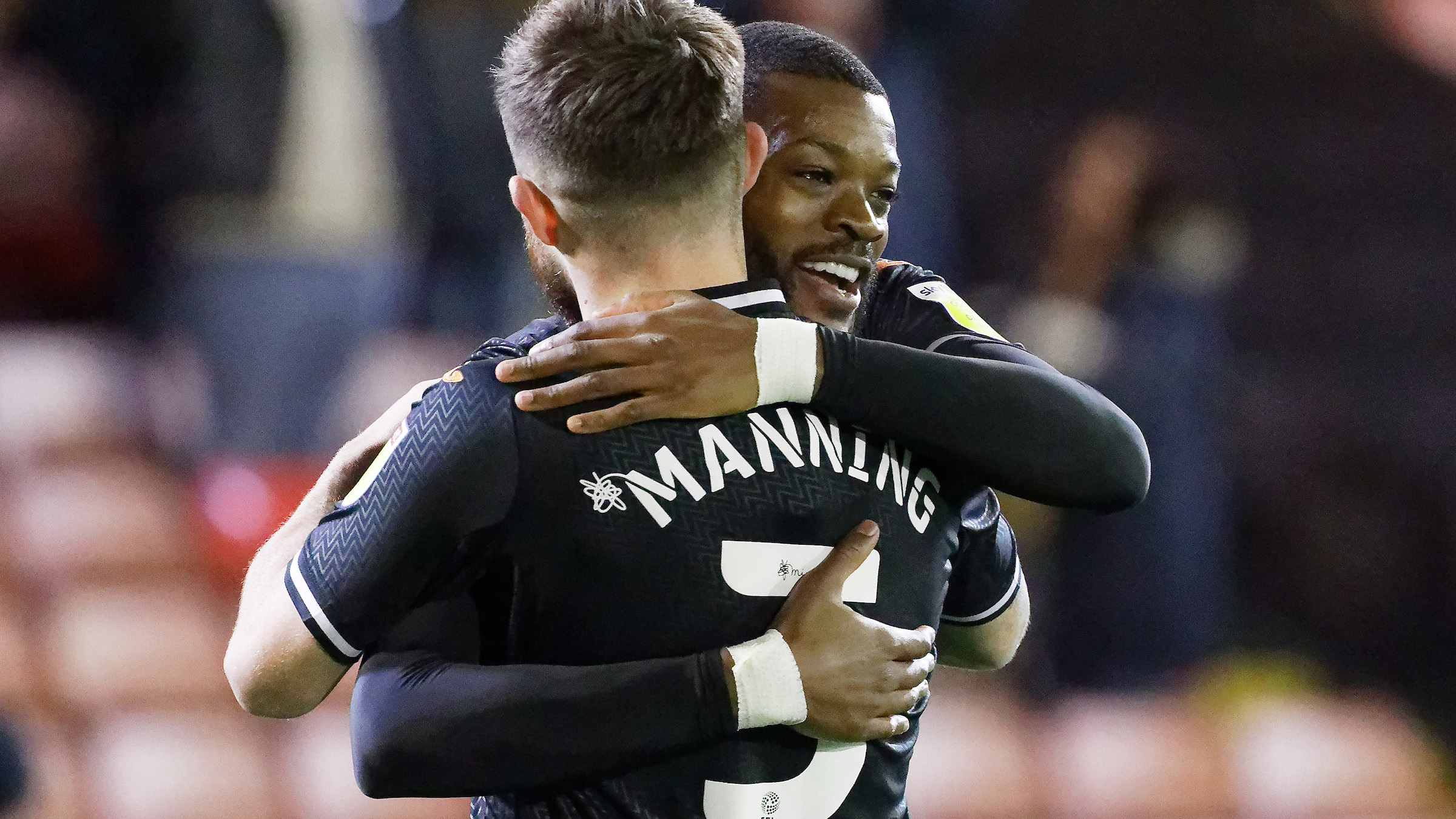 "There is a really good mood from this result and we want to carry it on.
"But these results are a full-squad effort, it takes everyone to help us get these results because it is not easy for teams to press the ball for 90 minutes when we are able to dominate the ball.
"So, if you start or are a substitute, or you train hard, you have a role to play to try and make sure we open up those spaces.
"We are working well in training and it's a good result, it was really important after the game on Saturday because we were frustrated and felt like we had lost.
"We got the right response, and now we have to keep being positive and look to keep things going."